Almost 25 years after she took the nation by storm with her album, "Relish," early 2019 finds seven-time Grammy nominee Joan Osborne touring the country performing "Songs of Bob Dylan." And for one night only at the new Sofia Center for the Arts in Sacramento her show featured Jackie Greene, her former Trigger Hippy partner, fellow Phil Lesh & Friends alumni, and Sacramento-area native.
The dynamic magic that the two possess as a vocal tandem was apparent from the start, with a brilliant version of Dylan's romantic "Tonight I'll Be Staying Here With You," a song the two performed in the past with Trigger Hippy. Trading verses, with Greene's voice reminiscent of Dylan's uniquely deep vocal style he displayed on his "Nashville Skyline" album, Osborne and Greene seemed rehearsed and ready for this one-off concert performance.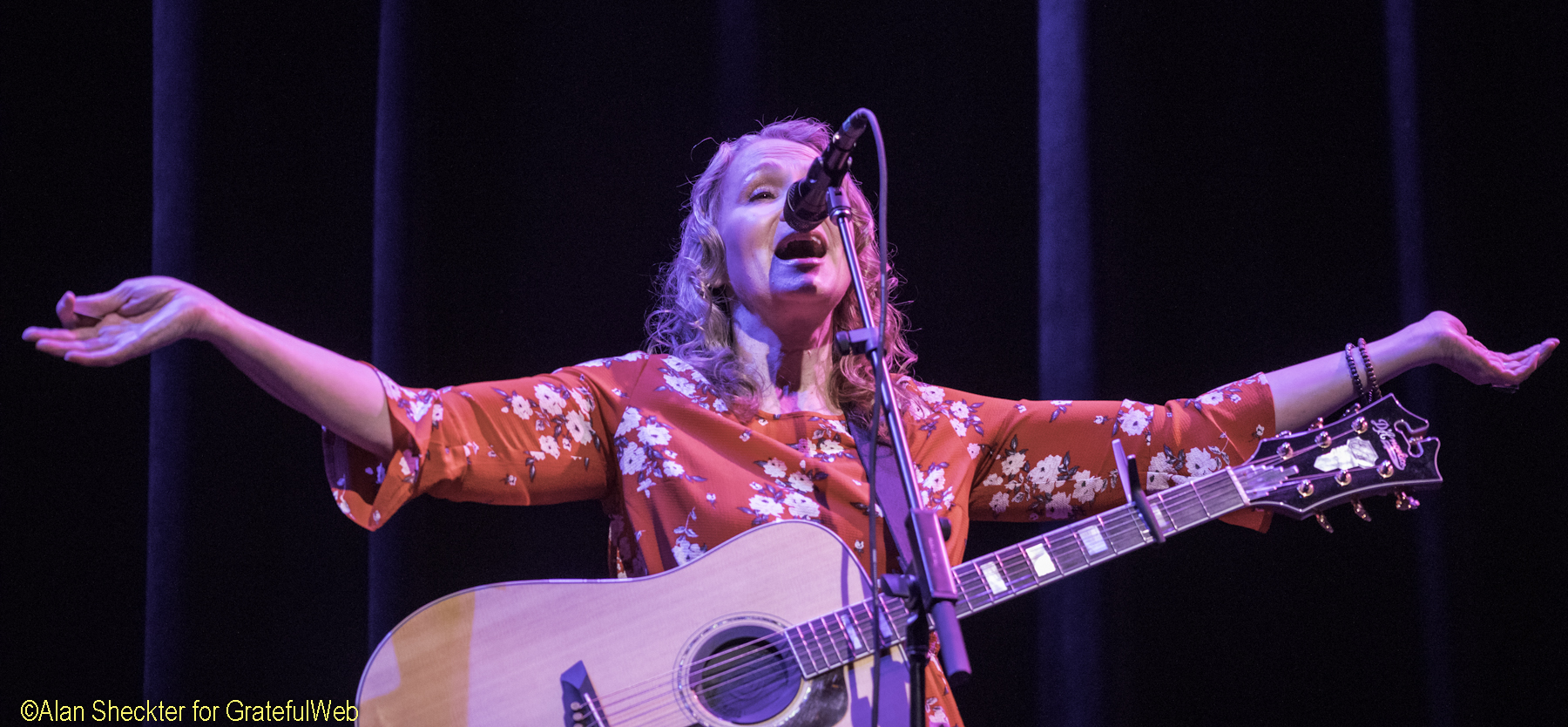 Part of the beauty of the show was Osborne's reinterpretations of Dylan songs, her beautiful, trademark, slightly raspy voice, as well as acoustic guitar and tambourine work, which all together conjured up new and special expressions of each piece of music. Sprung from a pair of two-week residencies at a small New York City jazz club, Osborne released the album "Songs of Bob Dylan" in late 2017.

This band's versions of Dylan songs breathed new life into many iconic tunes. "Rainy Day Women #12 & 35," without the horn-heavy fanfare we all know from Dylan's original, was instead a sensitive, slow-paced piece. Similarly, a slightly slowed down "Highway 61 Revisited," a reverential version of the 55-year-old ballad, "Spanish Harlem Incident," and an inspiring version of "Buckets of Rain," all were readapted while simultaneously remaining true to the original. A fine version of "Gotta Serve Somebody," with both Osborne and Greene trading verses, was a suitable set-ender that, despite its 40-year-old song life, never seemed more real: "You may be a construction worker working on a home; You may be living in a mansion or you might live in a dome; You might own guns and you might even own tanks; You might be somebody's landlord, you might even own banks; But you're gonna have to serve somebody, yes; You're gonna have to serve somebody."
Helping her perform a judicious collection of Dylan's work, Osborne's dual collaborators on this tour, and on this night, included fine guitarist Jack Petruzzelli, who offered accompaniments varying from quiet acoustic work to rocked-out electric enrichments.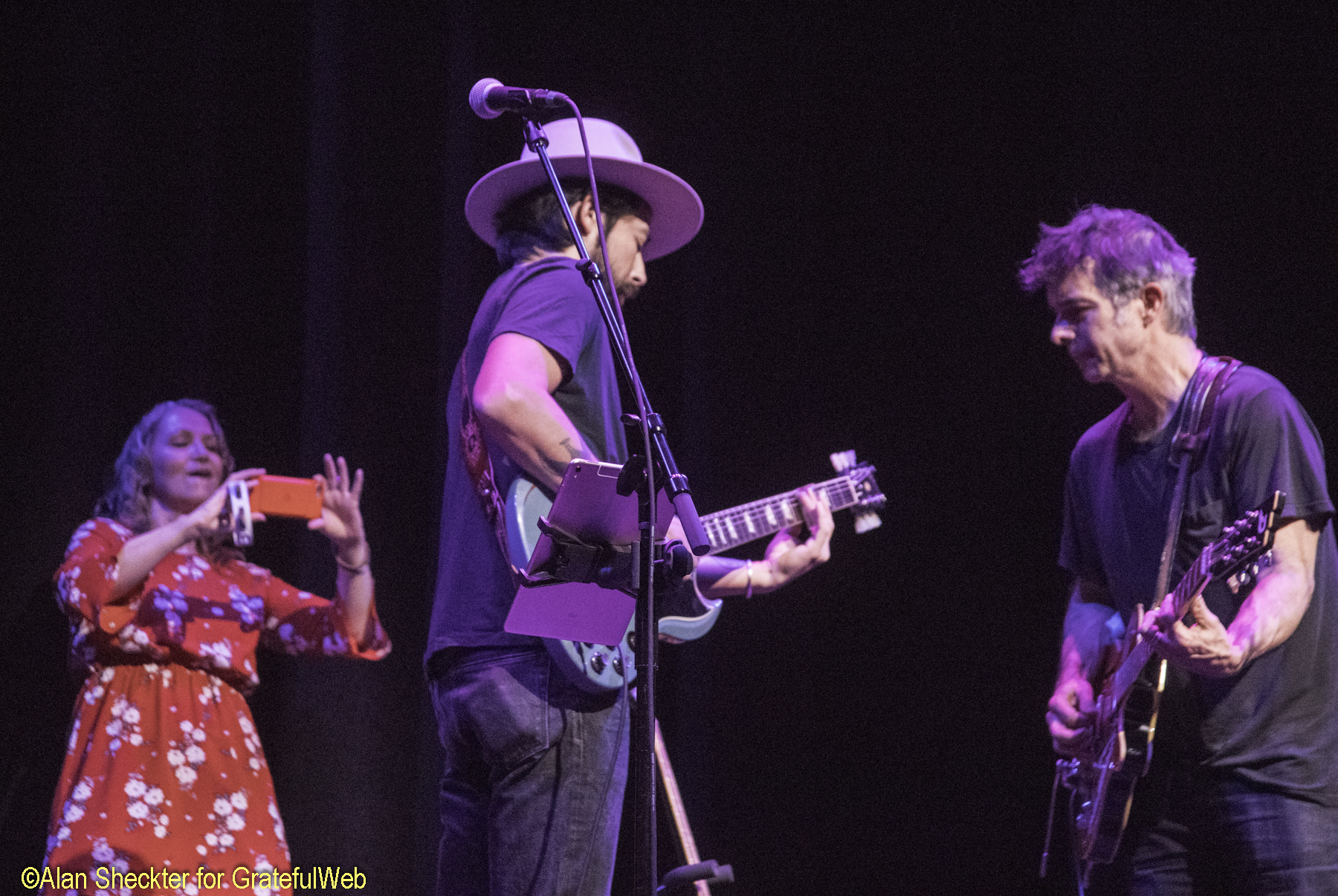 At stage right was keyboardist Keith Cotton, who's instrumental passages, whether on the piano or on the electric keyboards, were right on time with the mood of the particular Dylan song being presented. Both Cotton and Petruzzelli have performed with Osborne for at least five years.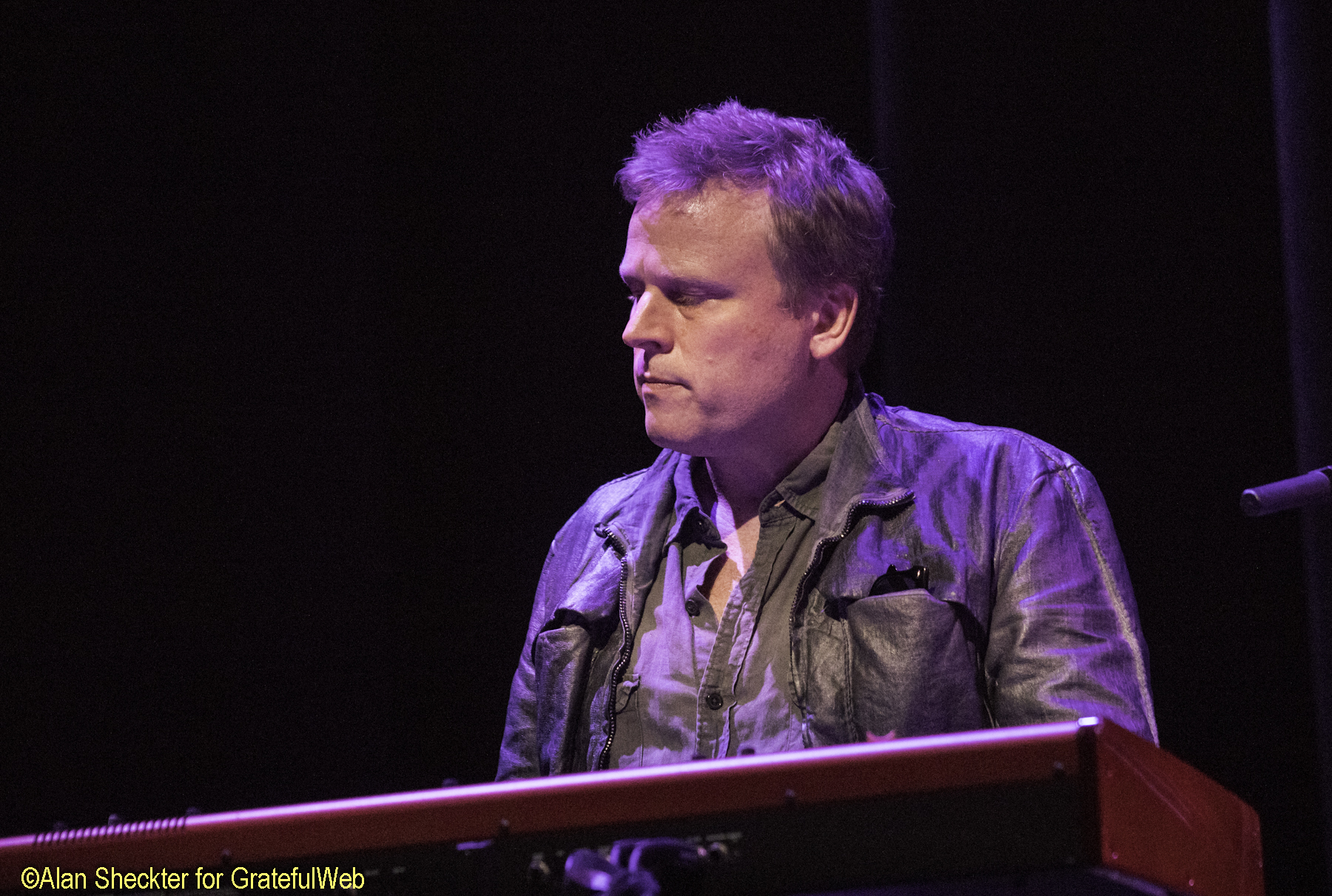 But clearly the co-star of this show was Greene, who at 38 is a seasoned, veteran player of awesome proportions. Here, he stuck to vocals and guitar licks on his blue Gibson SG, though he is equally comfortable on the piano. Greene's lengthy resume includes his solo work, countless tours and recordings with his own band, as well as being an alumnus of such bands as the Black Crowes, Gov't Mule, a Bob Weir-Jackie Greene-Chris Robinson acoustic trio, the Skinny Singers that were led by Greene and Mother Hips star Tim Bluhm, as well as the aforementioned Trigger Hippy and Phil and Friends. At this home-town show Greene was relaxed, unpressured, and obviously happy to be there. "I got a baby sitter and everything," he said.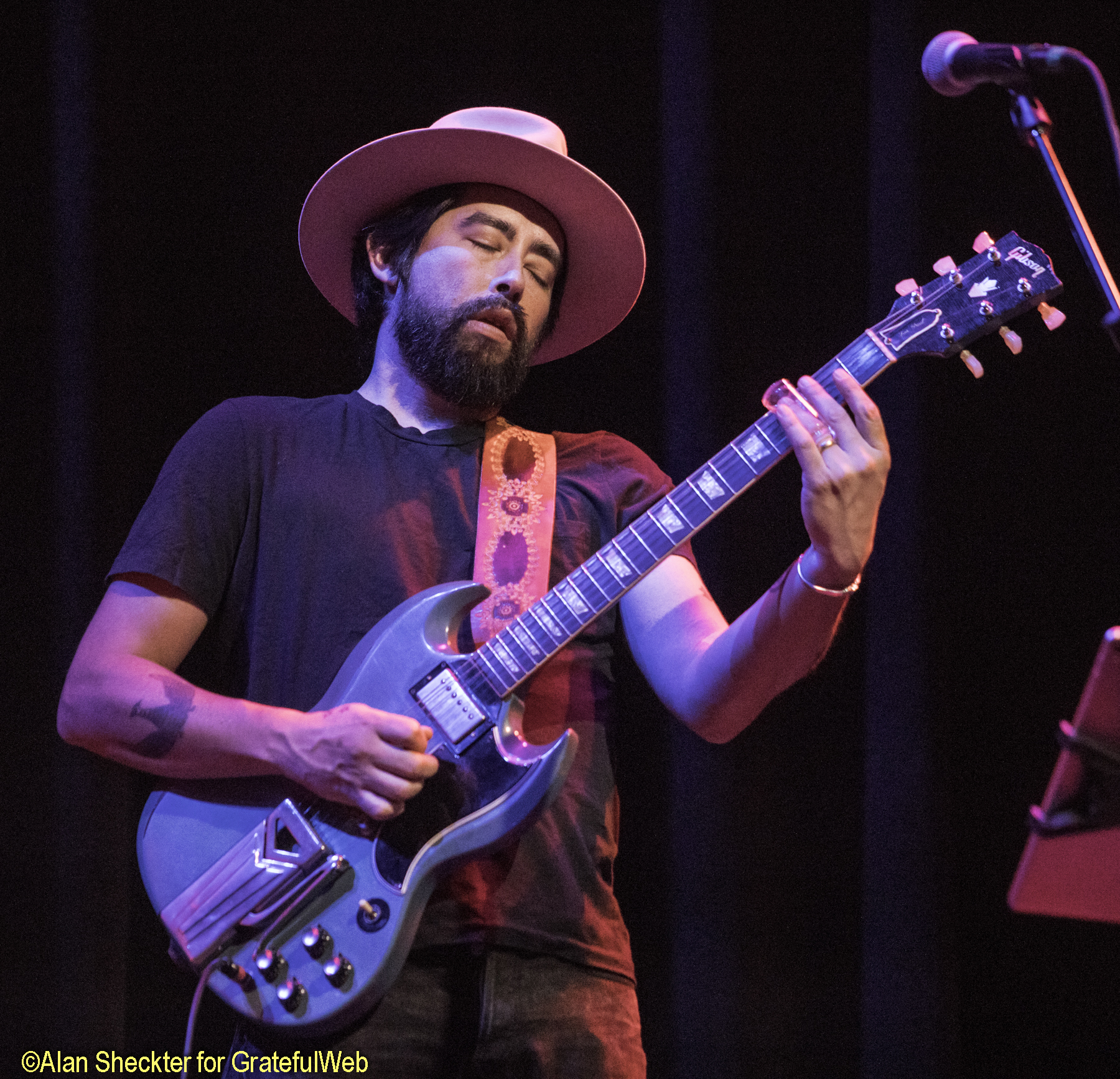 Osborne was clearly comfortable having Greene play a huge role in this show. Rather than sitting in for two songs and then giving a cap-tipping exit, Greene was integral throughout, flourishing with jams soft and bold as well as numerous vocal duties. The Greene-led version of "Isis," for example, which stayed pretty close to the pace and triumphant mood of Dylan's original, was an impressive if not quite ambitious performance of the 12-verse masterpiece. The final encore, a spellbinding version of "Knockin' on Heaven's Door," sent the crowd on their way in loving fashion.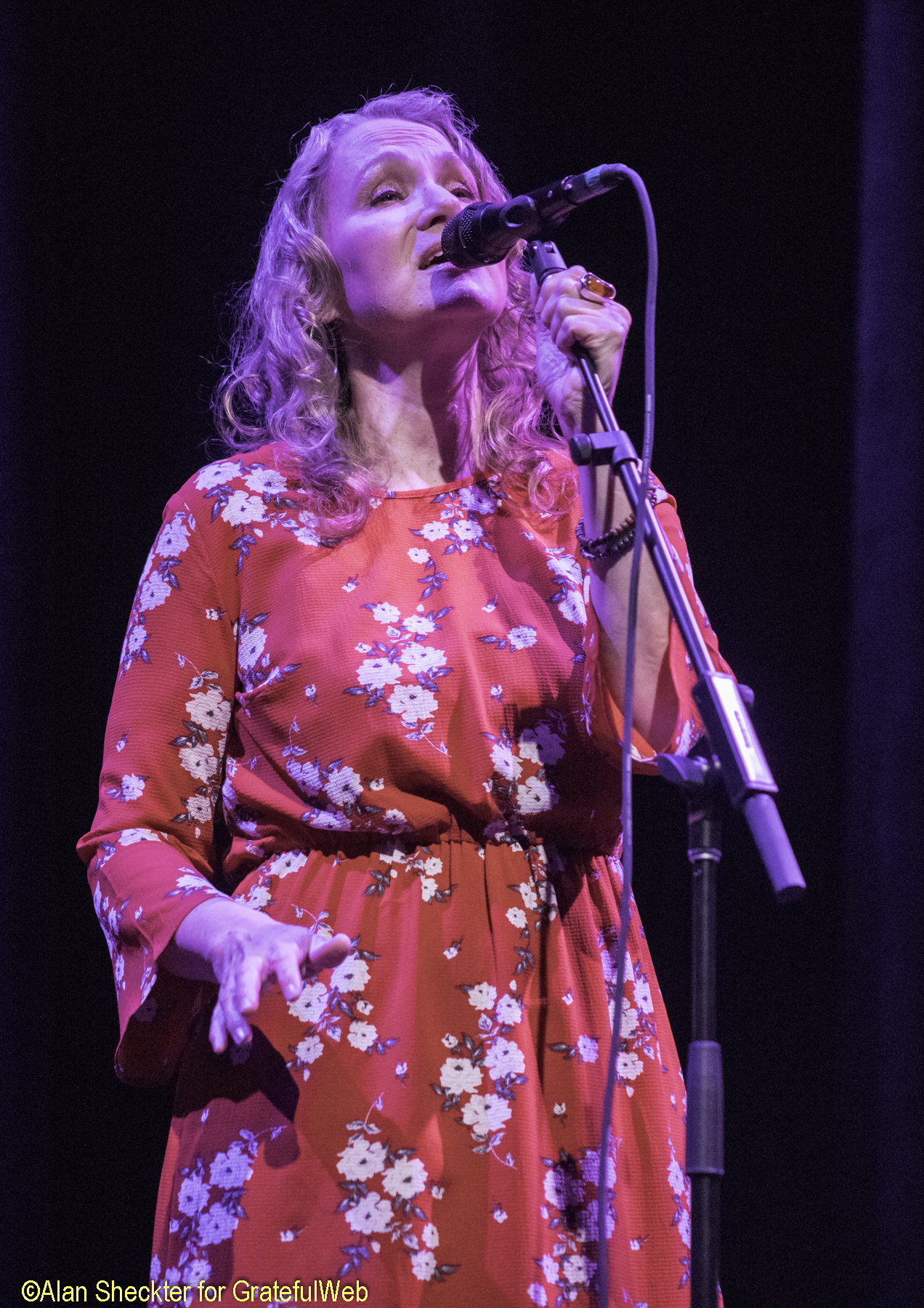 Osborne, in introducing the folk standard, "You Ain't Goin' Nowhere," gave some insight of her respect for Dylan: "Lyrically, he uses biblical references and surrealist poetry and they operate on all different levels at the same time, and he's been doing it for decades, and you know the cat is really heavy," she said. "And yet sometimes you look at one of his songs you look at it on a piece of paper and your kinda like, 'Huh?' Like it's not particularly deep or meaningful and it doesn't really make any sense and maybe he and Robbie Robertson were sitting around and trying to make each other laugh and this is what they came up with." "Those are my favorite ones," Greene interjects to widespread laughter. Osborne continued, "And this next song is one of those songs. But there is something very solid and study about it. ... I've sung it myself on a rooftop in Switzerland at four o'clock in the morning with people that I just met. It's just one of those songs that gets around and gets passed from person to person and gets shared with people and we are going to do it for you now."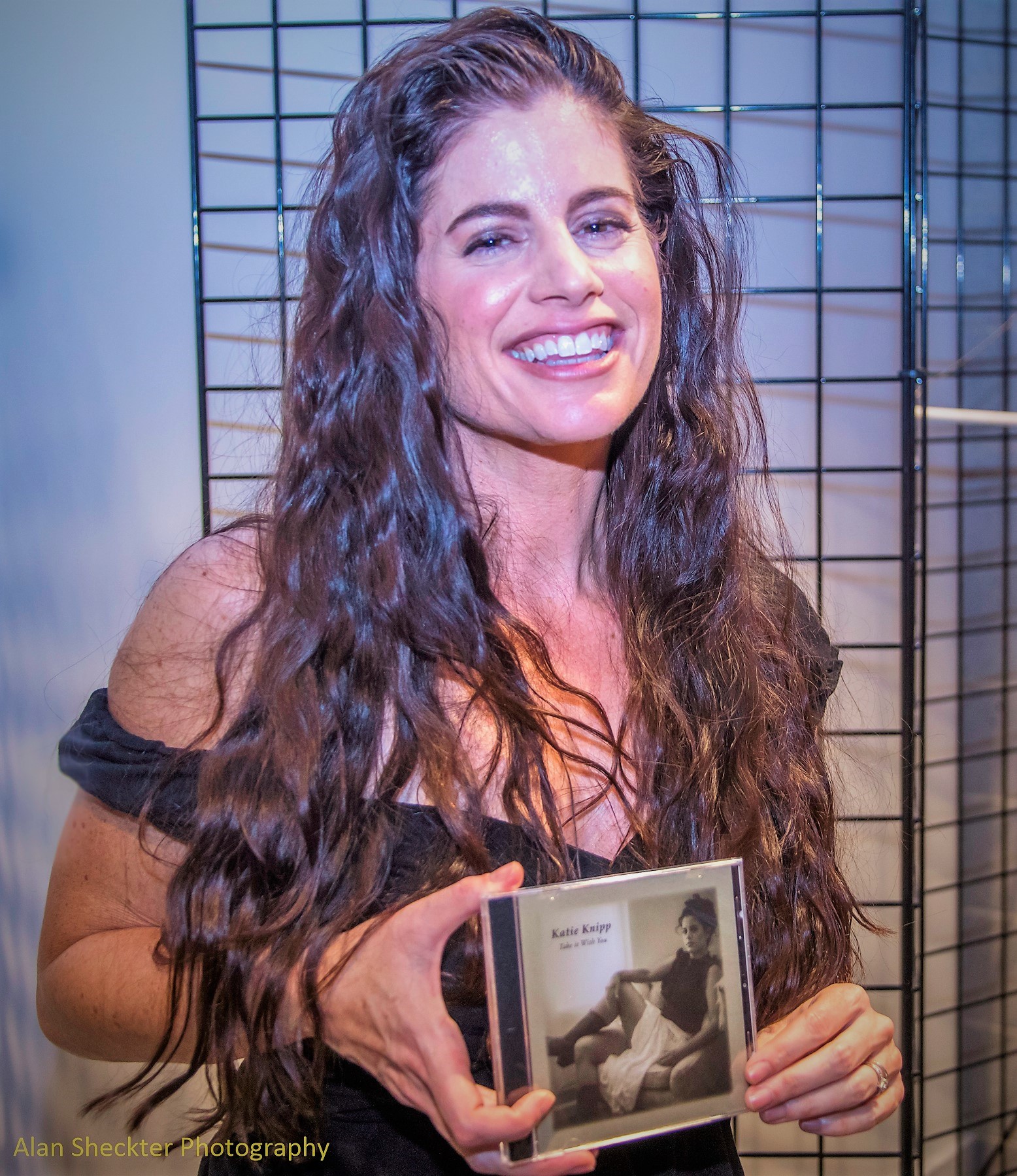 Opening the show, to a rousing response and rightfully so, was Sacramento-area rock/blues/jazz singer/songwriter Katie Knipp. Performing solo on piano as well as dobro (sometimes with simultaneous harmonica and/or harmonica and foot tambourine), Knipp's bold, impassioned style made everyone take notice. With her musical ferocity fully on display, as an instrumentalist and as a singer, Knipp's no-holds-barred vocal style conjured audio images of a cross between Ani DiFranco and Koko Taylor.
Beginning with "Ya Make it So Hard (To Sing the Blues)," one of the lead tracks on her current project, "Take it With You," which reached No. 10 on the Billboard Blues Album Chart, Knipp immediately crushed the notion that she'd be a ho-hum opening act. Visibly impressing people in the audience who already knew her work – this hit album is her fifth – as well as those who could be whispering, "Katie who? Wow!" She delivered 11 songs, with affable commentary about her life, her family, and her travels in between. The intense and alluring performer offered six tunes from the current CD, several of her older selections, and an emotional version of an old Tom Waits ballad, "Blue Valentine."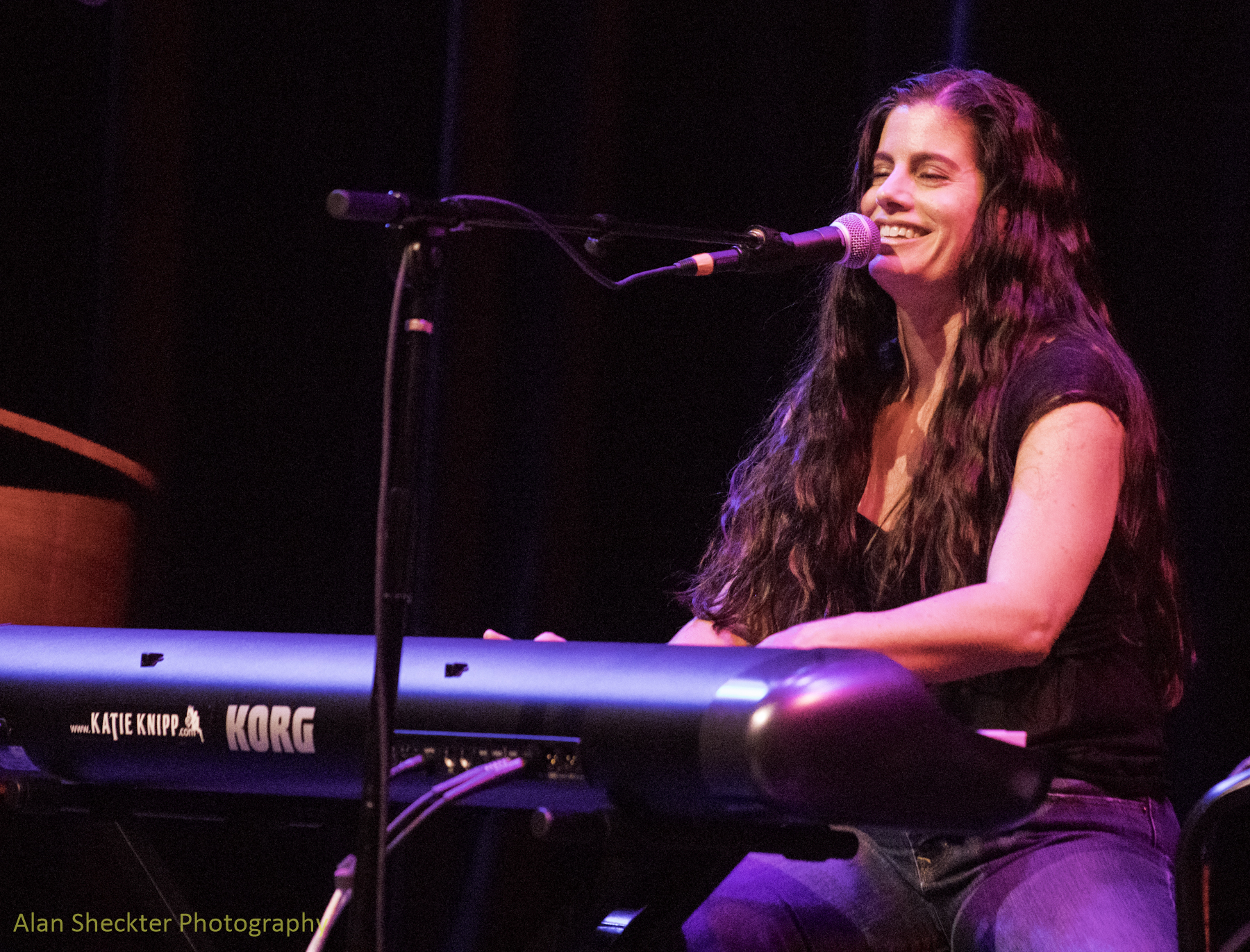 Part nightclub jazz chanteuse, part roadhouse blues rocker, and a whole bunch of gumption Knipp's songs, instrumental passages, and overall gestalt suggest lots of promise and success to come.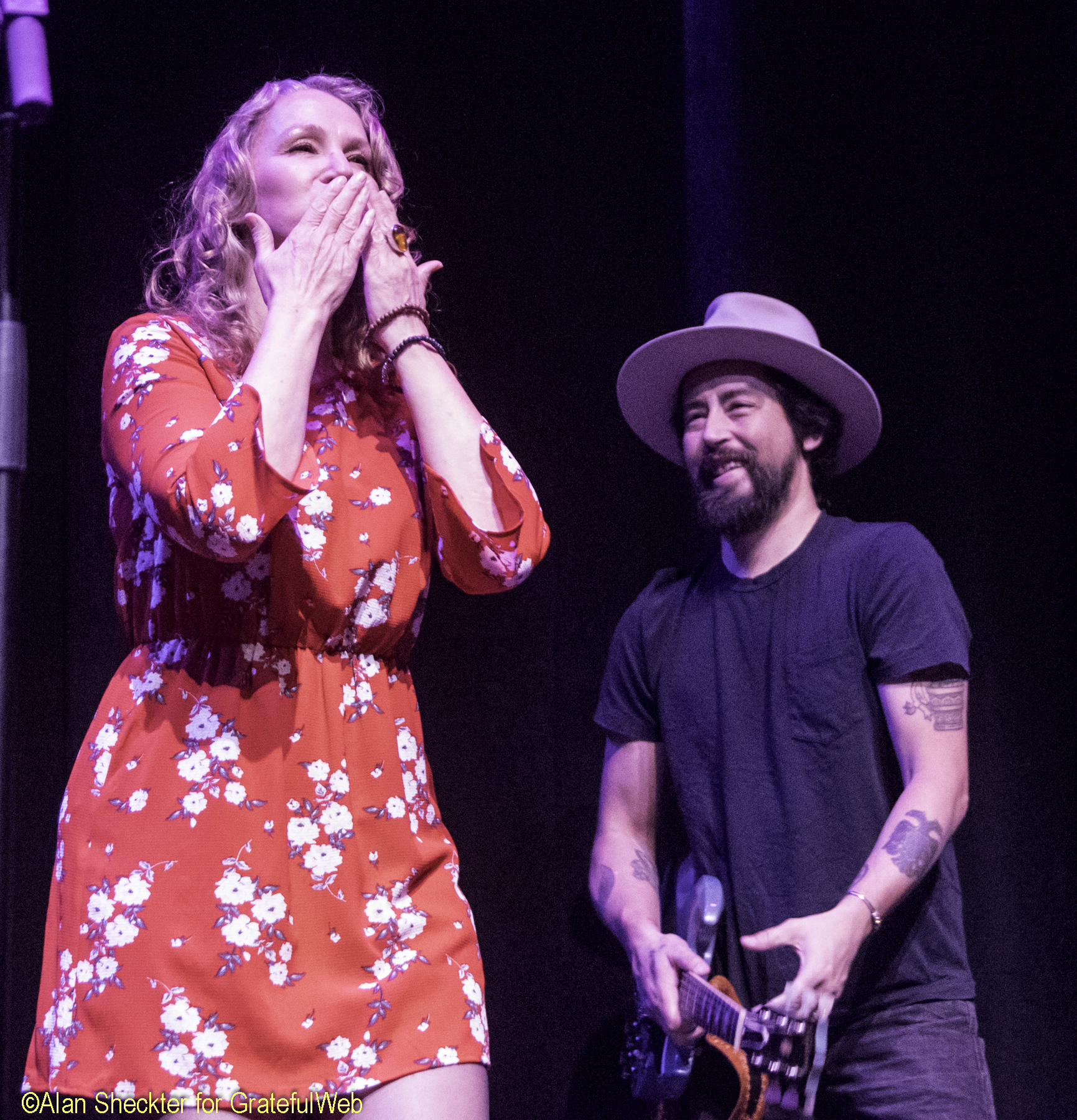 Joan Osborne – reasonably complete set list, though likely not perfect: Tonight I'll Be Staying Here With You; High Water (For Charley Patton); Spanish Harlem Incident; Don't Think Twice, It's Alright; Isis; Rainy Day Women #12 & 35; Highway 61 Revisited, "You Ain't Going Nowhere; Buckets of Rain, Tangled up in Blue; Gotta Serve Somebody E: Make You Feel My Love, Knockin' on Heaven's Door
Katie Knipp: Ya Make it So Hard, Get in My Life, Quiet Hell, Gone to Town, Metro in Paris, Blue Valentine, Another Round, Get Outta My Dream, Bullet Train, Come Back, Santa Cruz Blues