The Birchmere concert hall in Alexandria, VA is a great space to see live music. The main performance room seats 500 and with seating on a first-come, first-seated basis, you can be as close to the band as the length of a dining table.
During the years I lived in town I got to see some major classic rock acts - Ray Davies, Peter Wolf, George Thorogood, and the Marshall Tucker Band - all from the front row. I'll throw Greg Brown in there too, even though he doesn't fall into the classic rock genre.
The only thing I really knew about MTB the night I saw them in 2017 was that my friend Andy liked to do "Can't You See" at karaoke and that he was driving from New Jersey to Alexandria to see them. Looking back on it now, to say we saw the Marshall Tucker Band (MTB) is a bit of a stretch. The only original member of the band standing on stage that night was the singer Doug Gray. Toy Caldwell, not Doug Gray, wrote most of the songs that made the band famous. In fact, as far as I know, Doug Gray doesn't even play an instrument in the band, unless you count the tambourine.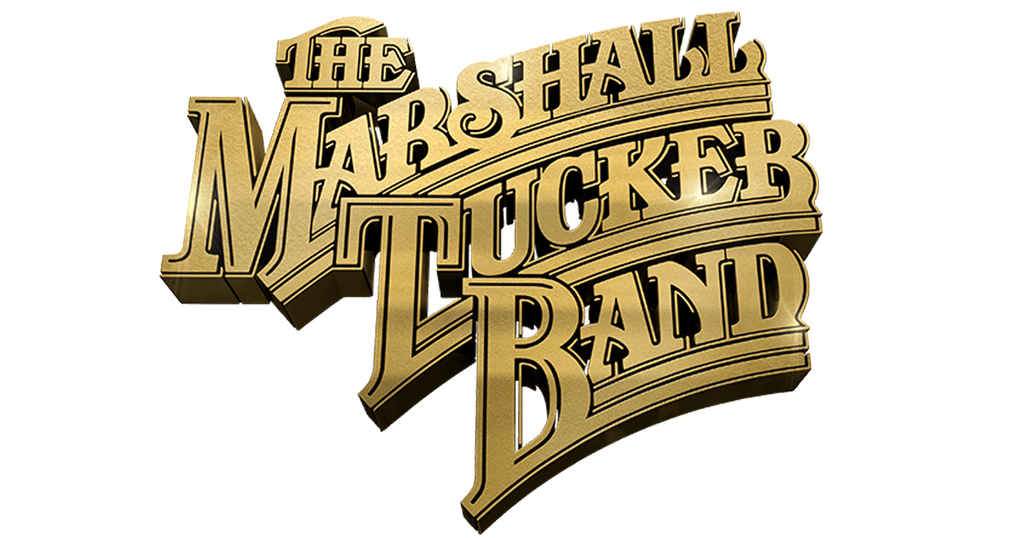 Basically, Doug Gray and the band were doing Toy Caldwell songs that night, but they did rock them. The show really turned me on to MTB and I've listened to them a lot in the years since. They've got a lot of great songs so I thought I would do my part during these corona-times to encourage you to put them on your playlist.
The original lineup of the MTB (Toy and Tommy Caldwell, George McCorkle, Jerry Eubanks, Paul Riddle, and Doug Gray) made nine studio albums. Then Tommy Caldwell died in a car accident. Then they put out a few more lackluster albums and Toy Caldwell died. And that's the end of MTB for me, even though they put out a few more albums and still tour (with a band that only includes Doug Gray from the original crew.)
I don't include anything on the below lists from their seventh, eighth, or ninth album (called Tenth, because their ninth album was a greatest hits deal.) Their sound is a bit too jazzy/country for me on those records. But their earlier records are classic - the kind of records that don't really have a bad song . . . almost. There are a few stinkers. But only a few.
The first list are the songs that got released as singles. None charted that well, but you may have heard them on the radio.
The (Almost) Hits:
Can't You See (released 1973) - A classic from their debut and Andy's go-to karaoke song.
Take the Highway (1973) - A lot of MTB songs have to do with love, loss, and moving on.
Fire on the Mountain (1975) - A lot of MTB songs take the love, loss, and moving on theme and incorporate a story about chasing adventures out West.
This Ol' Cowboy (1975) - And other MTB songs are about cowboys. What holds them all together are Toy Caldwell's guitar and the Jerry Eubanks' flute. 
Long Hard Ride (1976) - Instrumental. But even without words, do you see the cowboy theme?
Searchin' for a Rainbow (1976) - Why not. It's catchy in a plaintive kind of way.
Heard it in a Love Song (1977) - This song was their highest charting song, reaching number 14.
Deep Tracks:
24 Hours at a Time (1974) - My favorite MTB album is their second record, called "A New Life."  I could have put the whole record in the Deep Tracks list but I'm trying to be selective and choose songs from their first five or six records. But if you want to listen to a great MTB record, that's the one. Anyway, this song is on that record, but take 13 minutes and listen to the live version from the record "Where We All Belong."
You Ain't Foolin' Me (1974) - My favorite song from my favorite MTB record. I love Doug Gray's voice in this one. 
Now She's Gone (1973) - The best (IMO) Toy and Tommy Caldwell collaboration. From the debut.
Low Down Ways (1976) - Sometimes the girl screws the boy, and sometimes the boy screws the girl. And sometimes they just agree to go their separate ways. Toy liked to write about that.
Ramblin' (1973) - Together with Hillbilly Band (below) it's just a fun romp from the debut album.
Hillbilly Band (1973) - See above. I couldn't choose between the two as to which to put on the list so I put them both.
Fly Eagle Fly (1974) - A song about squirrels, buffalo, and a little cottontail. It makes me want to just sit and look at the sky.
That's my list. Hope you enjoy it.