Guitarist, bandleader, and composer Steve Kimock already had an impressively diverse backdrop of music before co-founding KIMOCK, taking a notion from a creative apex following his previous album, the deeply personal and experimental Last Danger of Frost. The veteran multi-genre improvisor admitted in an interview with Grateful Web that he wanted to explore a side his musical self that was lesser seen onstage. His potently cascading compositions have always taken focus, each song is a journey, and the payoff is blissful yet unpredictable. In his multitude of bands, collaborations, and sit-ins, nothing had prepared fans for the delicate beauty of Last Danger of Frost. This solo recording prompted Kimock to format these musical feelings and elaborate with a full ensemble. KIMOCK was born the following year and has been playing full time since.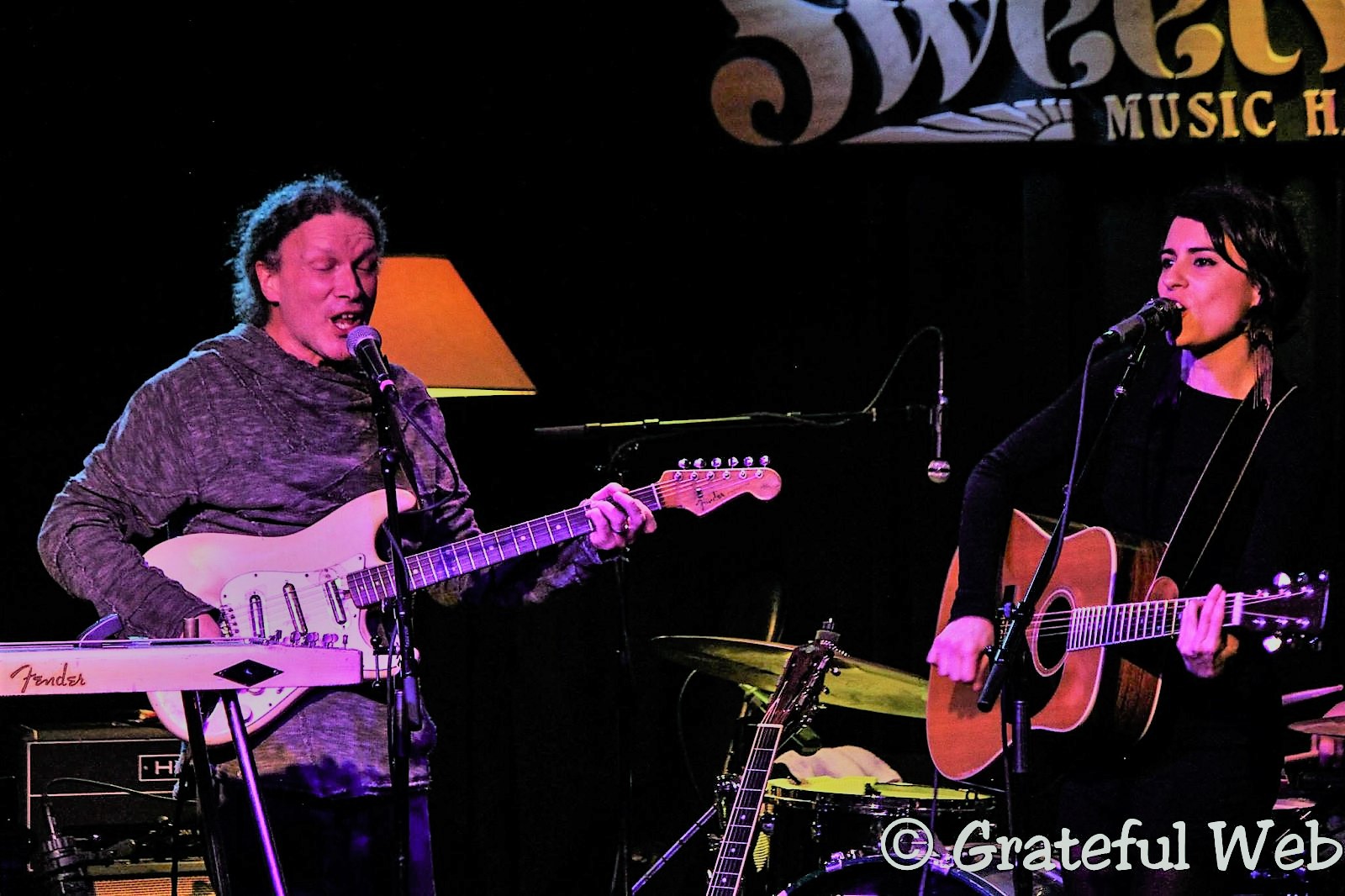 Kimock senior envisioned his gifted drummer John Morgan Kimock as a key component to whatever came next; he also had a burgeoning partnership with guitarist, vocalist, and songwriter Leslie Mendelson. To make the ensemble complete, he brought his dear musical friend, bassist Bobby Vega along to make KIMOCK a complete ensemble. When KIMOCK began to perform to audiences early last year, the distance already traveled astounded audiences. This was nothing like the music of Zero or Steve Kimock Band's renowned Eudemonic era. Indeed these mystical new feelings and sounds necessitated a proper recording. It took the keen ear of Dave Schools, who witnessed an early KIMOCK gig to approach Steve with the proposition of producing these songs on a record. Together the band, Schools, and sound designer/engineer Jason Reed went in Bob Weir's TRI Studios in San Rafael, California to record what would become Satellite City.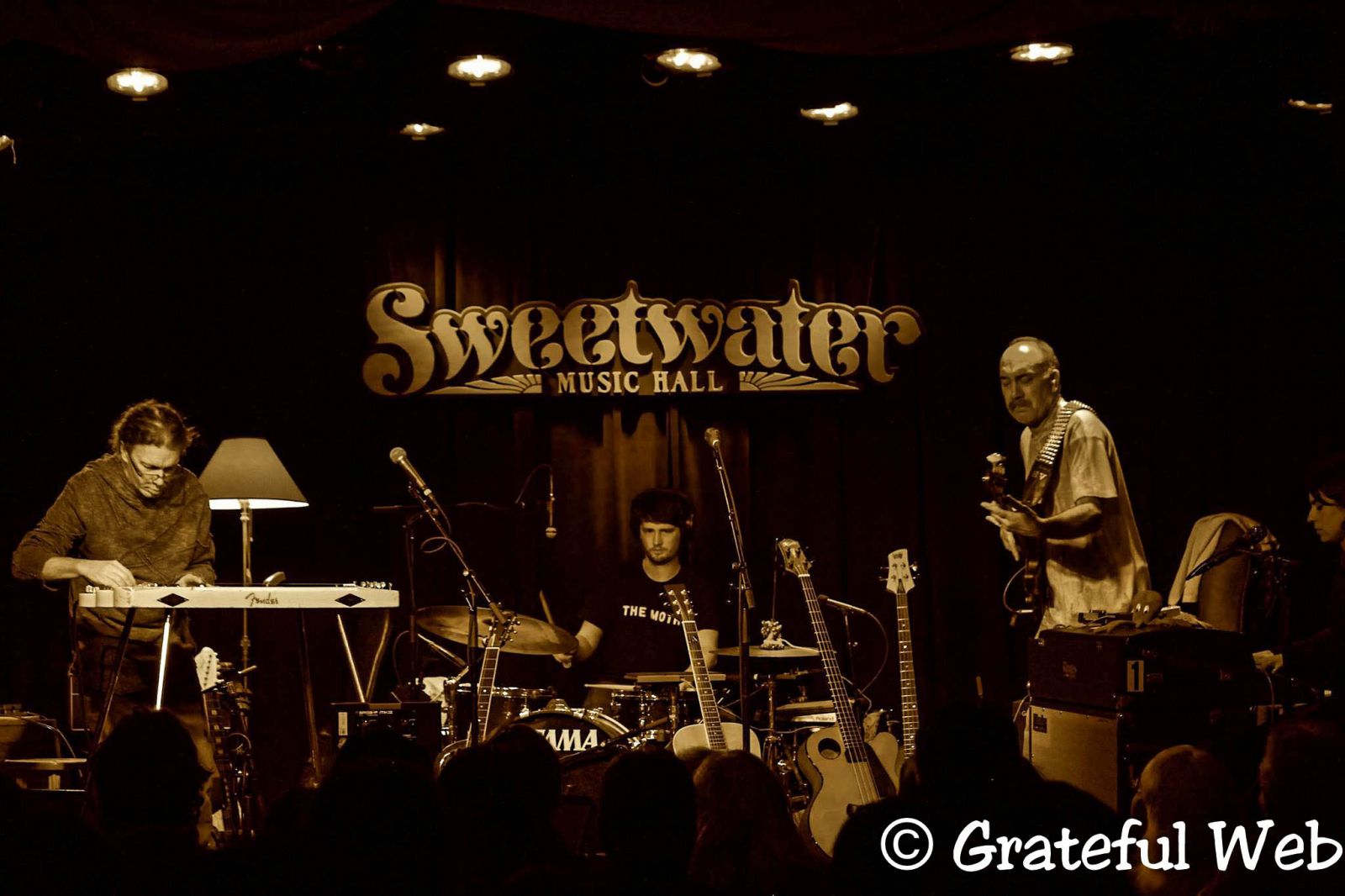 Those who've come to love Kimock's affinity towards stringed oddities and Eastern-experimental approach will find a new layer to the onion in Satellite City. A Bouzouki-sounding guitar and Hawaiian fretless are interspersed on the brief yet pristine instrumental "Prelude," which flows seamlessly into the startlingly scenic "Careless Love." Before Mendelson's lead vocals begin to tell the story, one listening carefully enough can hear Jorma Kaukonen's influence in Steve's picking. Reed's electronic sequencing will astonish even Kimock's most studied followers. The album's title track is drenched in moody resonation. It's a song that Kimock might not have ever played without meeting Mendelson. The finished track might be the closest thing to Billboard radio-ready he's ever done, and it's remarkable that there's so much atmosphere in such simple lyrics. "Mother's Song," sounds transcendental here, and the studio brought those nuances to the forefront with some stealthy sound design, heightening an already divine song.
The album's lone cover of Bruce Cockburn's, "Waiting for a Miracle," is melancholic, elevating the beloved tune in originality of approach. Kimock's chording takes a distinctly different path from that of his late admirer Jerry Garcia, who covered the song frequently in concert. The album's opening track "Friend of the Sun," sequences in an unknown narrator amongst astonishing fusion string and rhythm work. It's as if the Kimocks are discovering the potential of these new elements as the music unfolds.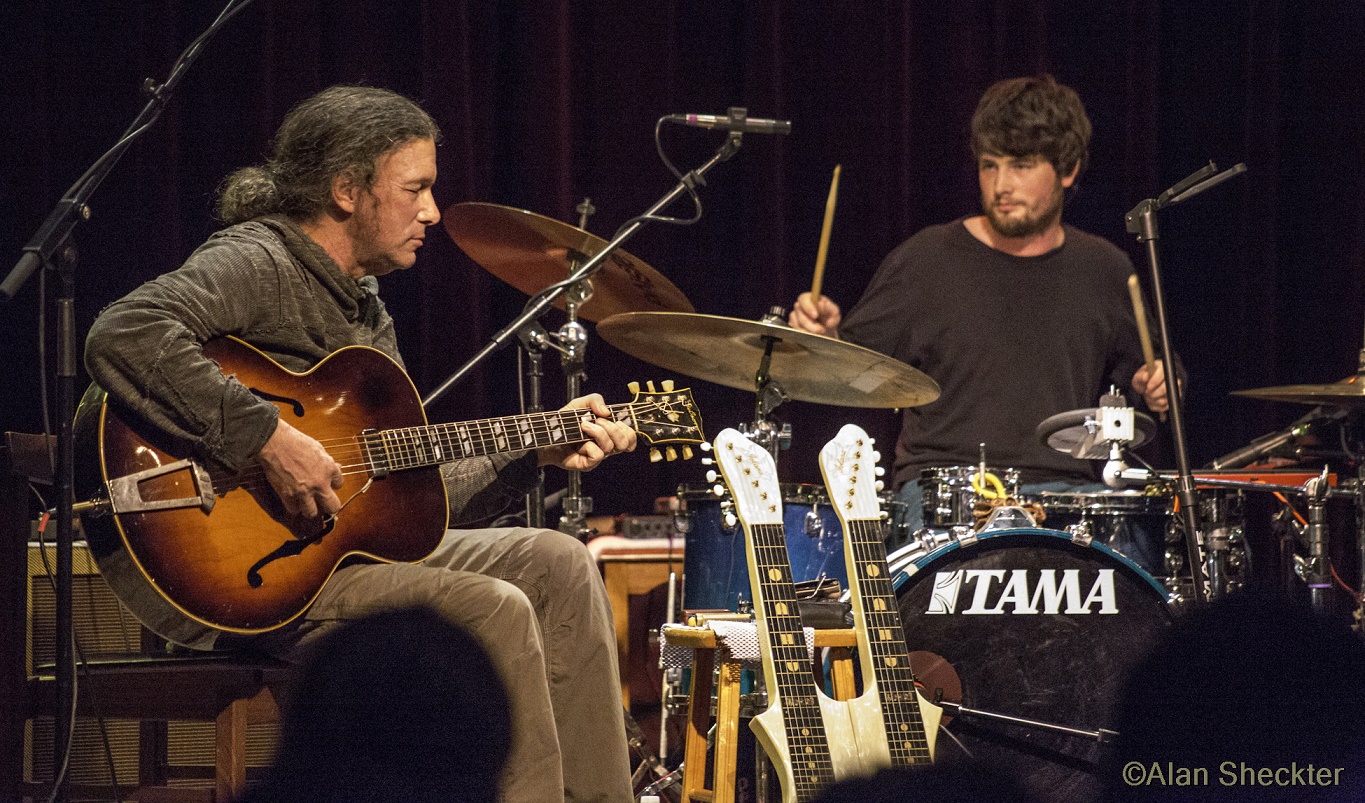 KIMOCK's "Satellite City," is not jammy, it's exploratory. It's a marvelous accomplishment from an ensemble that continues to surprise each other and us. Let's hope the music keeps pouring out. The full album Satellite City is due out Oct 27th.