Without question it has been a rough few months, but things are turning around. Kory Quinn & Co. released their new record, "The Blueroom." See; it is a very promising start to May. Quinn's music is absolutely spellbinding. His vocals are seasoned and solid yet still tender. The entire band have a breathtaking command over the genre. It's as if they have been playing together for the past fifty years. Even as they tackle gritty subject matter, there is a free-spiritedness in the music. I had the amazing opportunity to chat with Quinn. What an absolute delight. Our conversation was as multifaceted as his music.
"Blue Mountain Blues" sets the stage for the entire record. The gentle guitar introduces the melody. A strong harmonica chimes in next. The accompanying instruments grow quiet letting Quinn take over the tune just momentarily to introduce the lyrics before the entire group comes together in pure synchronicity. I asked about the meaning behind the song. Quinn shared for him The Blue Mountains, a series of ranges, uplands and valleys in the northeastern part of Oregon and extending into southeastern Washington are a "gateway to a special place." The tune is a tribute to his friends and family in the area. For Quinn, "It was a formidable period of time. All these people made me. The song is for them."
Quinn has a reputation for exploring complex topics through his music. Not everyone is drawn to telling a bigger story. It takes a special person not just to create beautiful music, but see the importance of using their talents to spread vital messages. From their titles, "Only A Hobo" and "OxyContin" are the obvious statement songs on this album. Yet, "Stealin'" and the band's original, "Dead Man's Son" also impart crucial testimonials. Quinn shared it is important to write songs with greater significance, "Because those (stories) are the people who don't have a voice." We dived deeper, Quinn conveying, "A song like 'Hobo' is needed because those people are lost." Quinn is in tune not only with the creation of remarkable music but with the greater world. Discussing our current situation, Quinn is vocal. "The homeless are the greatest concern. People will not have jobs, homes. That song is the potential outcome that lays in everyone's future. How are we, as a country, going to get together and rally? I hope the song makes people reach out and help each other when they can. We need a deep sense of charity to get us through."
The band recorded a Zoom-style session of "Stealin'" to accompany the new record. The song choice was influenced by Joe Suskind, lead guitarist whose mother used it as a lullaby. (What a cool mum!) The impact of the Grateful Dead wasn't just on Suskind, but Quinn too. He told a lovely story about how his "dad is a funny influence." At his baptism his father arranged for the church choir to play "Uncle John's Band." It's no wonder, these musicians turned out the way they have, being exposed to incredible music so early in life. Releasing the video using Zoom was purposeful. Again, Quinn illustrates his social consciousness. "We are all reliant on technology, especially now." "Stealin' is a song about "a guy down on his luck." It's an interesting "juxtaposition because not everyone has technology." Quinn is spot on. The sad reality is not everyone has access due to the socio-economic divide. The meaning is poignant, yet Kory Quinn & Co. are more than just messaging. Each song brings the band's special touch. Their depiction of this tune is unadulterated energy. There is also a flirty, sultriness that prompted a spontaneous dance party in my kitchen. (You are welcome neighbors!)
"Bound For Glory" is my favorite track. It is blues with a touch of country, but the gospel intonation is strong. I'm not religious. My parents didn't know what to do with my sister and me when it came to this aspect of humanity. My dad grew up Jewish. My mom is Anglican. It's not like we don't have morals, ethics and convictions. We were taught the basic principles, just without the idea of 'God.' Obviously, the values are critically important and have shaped the down-to-earth, socially aware person I have become. Nevertheless, lacking the foundation of religion, I have come to define it and I know this will be offensive to many, as purely gift giving, food, time with family and of course music. Interestingly, the more religious the music is, the better I like it. "O Come, All Ye Faithful" or "Down to the River to Pray" gives you a taste of my palate. It's no surprise then, that I was captivated by "Bound For Glory" from its down home instrumentals, simple story telling which jumps to a powerful, (what I consider a super religious) chorus, "Well, I'm still bound for glory, glory. And I'm still bound for glory. Yes, I'm still bound for glory. Glory, glory, glory, hallelujah. Glory, glory, glory, hallelujah." (On a side note, a song that uses 'hallelujah' just hugs my internal spirit.)
I was heading down a particular path with my version of "Bound For Glory," getting caught up with religion and what it means to me personally. So, absorbed in this, I asked Quinn why religion was incorporated into the tune. I learned the song was actually influenced by Woody Guthrie's autobiography by the same name. The book details his vibrant life, but the song focuses on Guthrie's grandmother who Quinn highlighted was hard working, knew right from wrong and was charitable. "It's a character song. We need to be the light for others." Although I diverted, my initial reaction to the song was actually correct. It goes back to the essence of critical tenets of religion.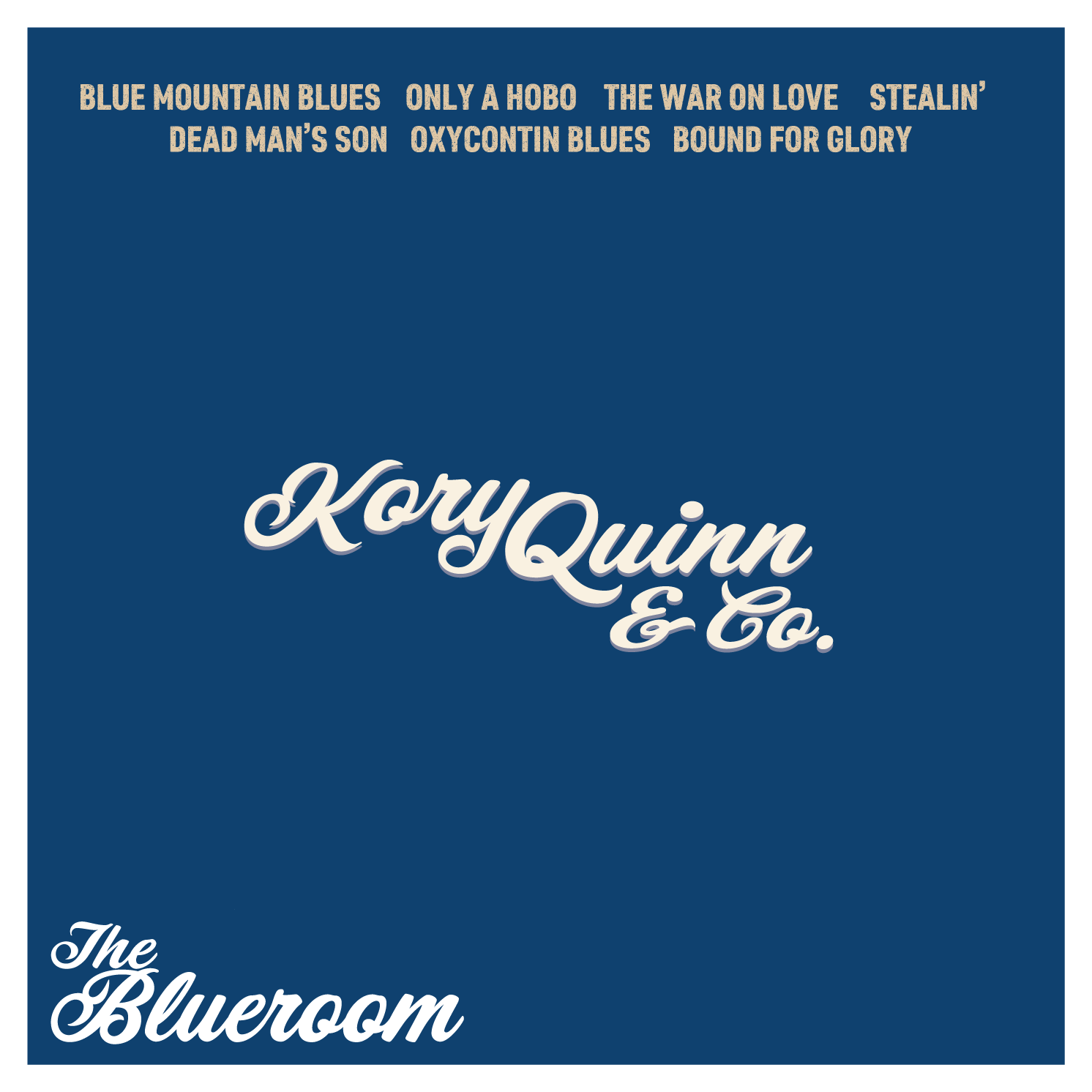 Quinn's music is compelling. It feeds your soul with tantalizing sounds and good vibrations. Finding a band that accomplishes this in every track is like striking gold. Yet, I was pulled to them even more learning about their commitment to the greater good. I was struck by Quinn's genuine, authentic nature. I ended our conversation asking what Quinn would like his music to accomplish. Simply, he said, "I hope my music sheds some light for people to come together. Showing what it means to be human in this world." I hope we all heed Quinn, "We need the spirit of honesty, earnestness and charity."