lespecial returned to Denver, Colorado for the second leg of their "RepeaTOUR" December 2nd at Cervantes' Masterpiece Ballroom. Denver was the first of the band's four-night Colorado run. The night held a reprise of metal in the air, while Lespecial showcased a wide variety of originals, covers, and epic sequences. Lespecial excelled in the continued exploration and delivery of their latest album, Ancient Homies.
Progressive metal power trio—lespecial—took to the stage with flashes of green ricocheting off the Ballroom's disco ball, and partnered with climatic and sensational music… all juxtaposed the  vivid moments just in time for the show's start. As suspense for the tunes began to build, the band tweaked and tuned their instrumentals, creating a unified feeling of attunement for, not only their instruments, but also the crowd.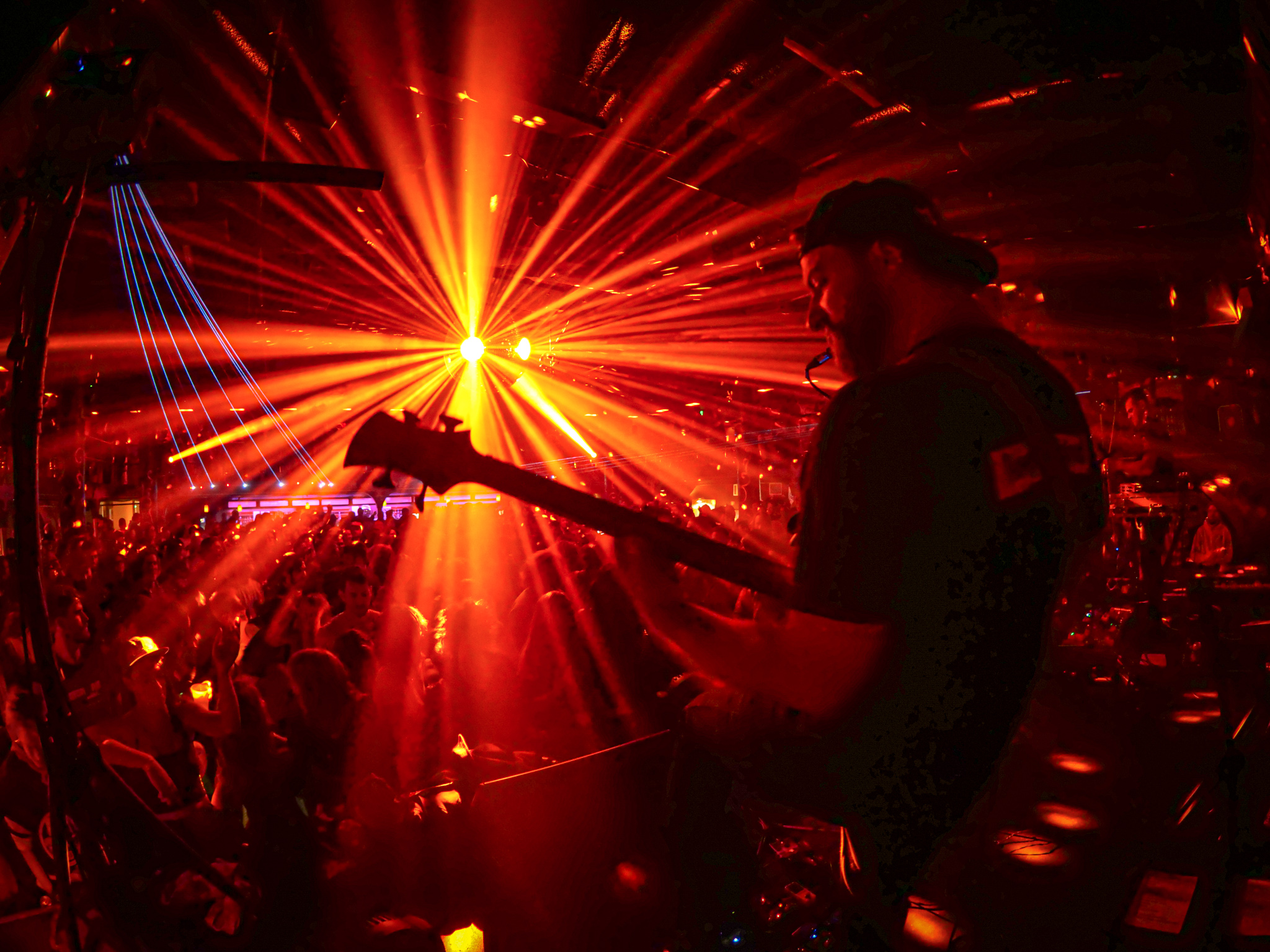 lespecial opened with "Fruit Wolf Dance>21st Century Iron Man," instantaneously building up the crowd, whilst simultaneously premiering the lazer light show. The crowd was taken through heroic guitar shreds from Jonny G., while Luke Bemand—Bass & Synths—conducted synthy interlopers on keys. Slight funky layers of sonic exploration crept in with melodic consistency, while vocals rang from dummer, Rory Dolan.
They then transitioned into "Machine Elf," which lives on their latest album Ancient Homies. When this track allows itself to be visually represented, it takes the shape of negative space…with each drop of each note dipping into that space, with a splash of color. As the notes develop, they curate a melodic dialogue,  partnered with enticing lyrics, encompassing even more depth.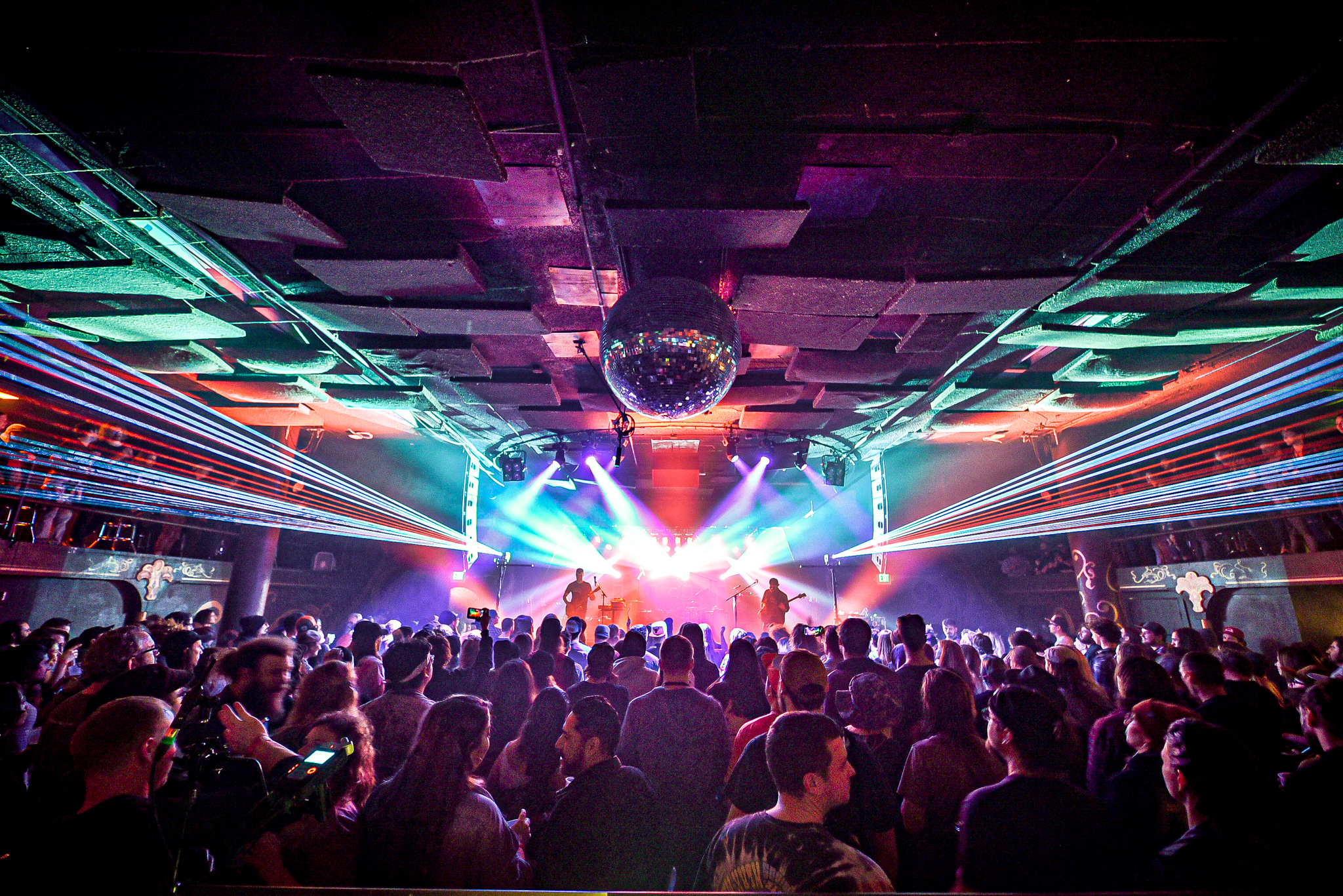 Luke calls out Denver for being "a second home [to the band]," and expresses his gratitude for being back in town, just before three back-to-back originals are played. First is "Repeater," the headlining track for the tour. Next is "Snell's Feet," a track that truly takes the form of a sonic journey, encapsulating  the crowd to full presence. Following, Bemand gives a shout to the crowd that the next song is a "love story" and they transition into "Egg Time." A song that is synthesized to the root of perfection for such an active and engaged crowd. Bemand also calls out his love for breakfast food simultaneously.
Next, they dive into a series of covers, namely Nine Inch Nail's "Sanctified." Metal-heads (almost everyone) took hold of their opportunity to physically get riled up. Following, lespecial gracefully covers CYK's "96 Quite Bitter Beings," before transitioning into their own original "Pressed For Time." The band's seamless passages between beloved tributes and their own originals allow for attendees to be reminded of how flawlessly the band can switch genres.
An absolutely epic drum solo from Rory Dolan then projected conflagrantly throughout the venue. Each attendee is fully focused on Dolan's divine drumming talent and skills. They perform "Jackwise" and "Rays," with backlayers of pronounced funk, capitalizing on the band's cohesive multi-genre skillset.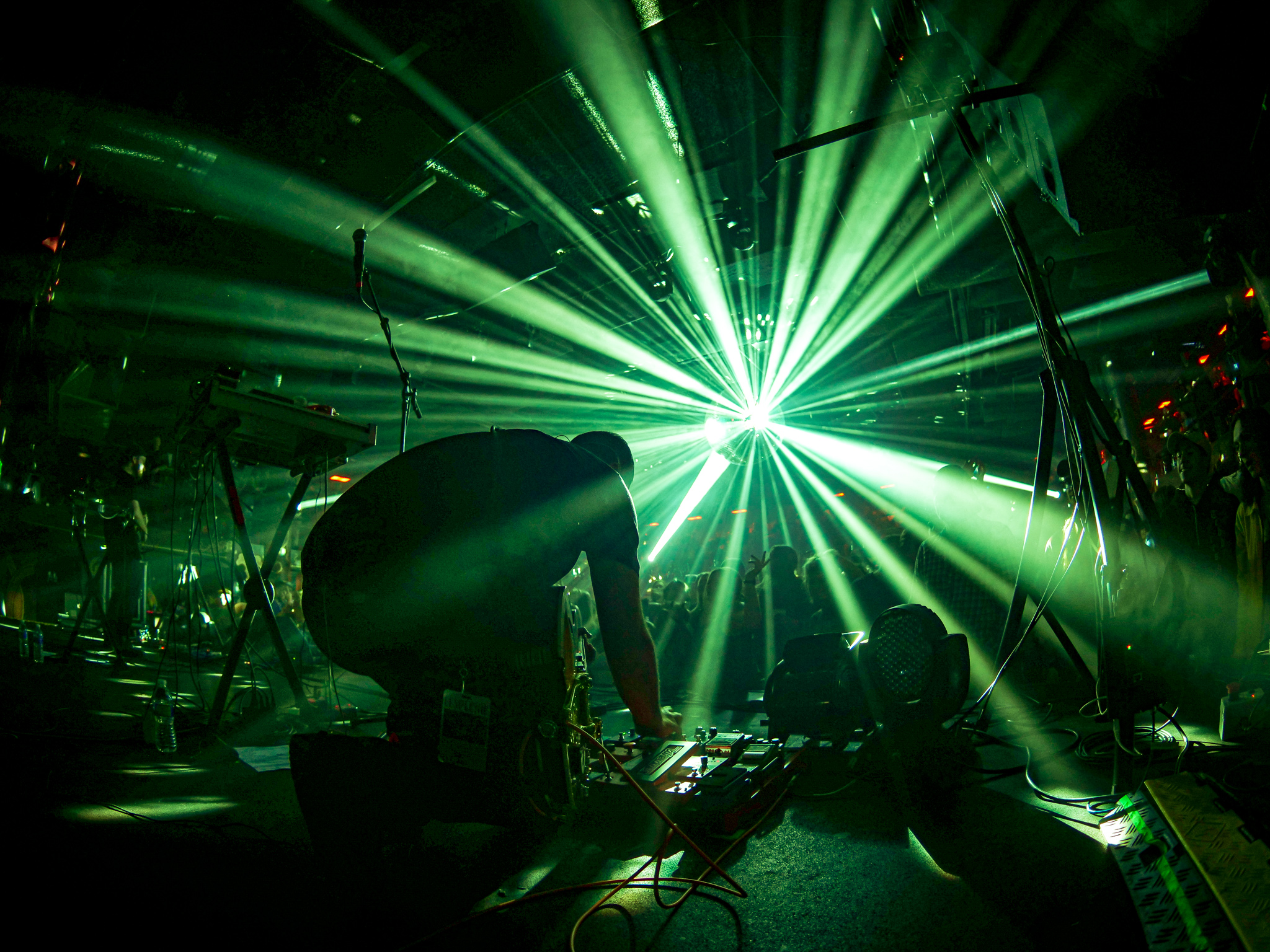 Next is "Onlookers" and "Tonberry," two original tracks exemplified by heavy guitar shreds and explorative soundscapes, as the band members balance each other's energetic capabilities and capitalize on their synchronicities, scaling their musical stamina to stimulate the crowd.
They give another shout out to Ancient Homies, and bust out with a jazz jam session. A moshpit is cued by Luke Bemand, and the crowd approaches their final energetic peak. There is a feeling of epic collaboration in the building, as the band encircles the drums, finishing the set with their brand new song, "Lungs of the Planet."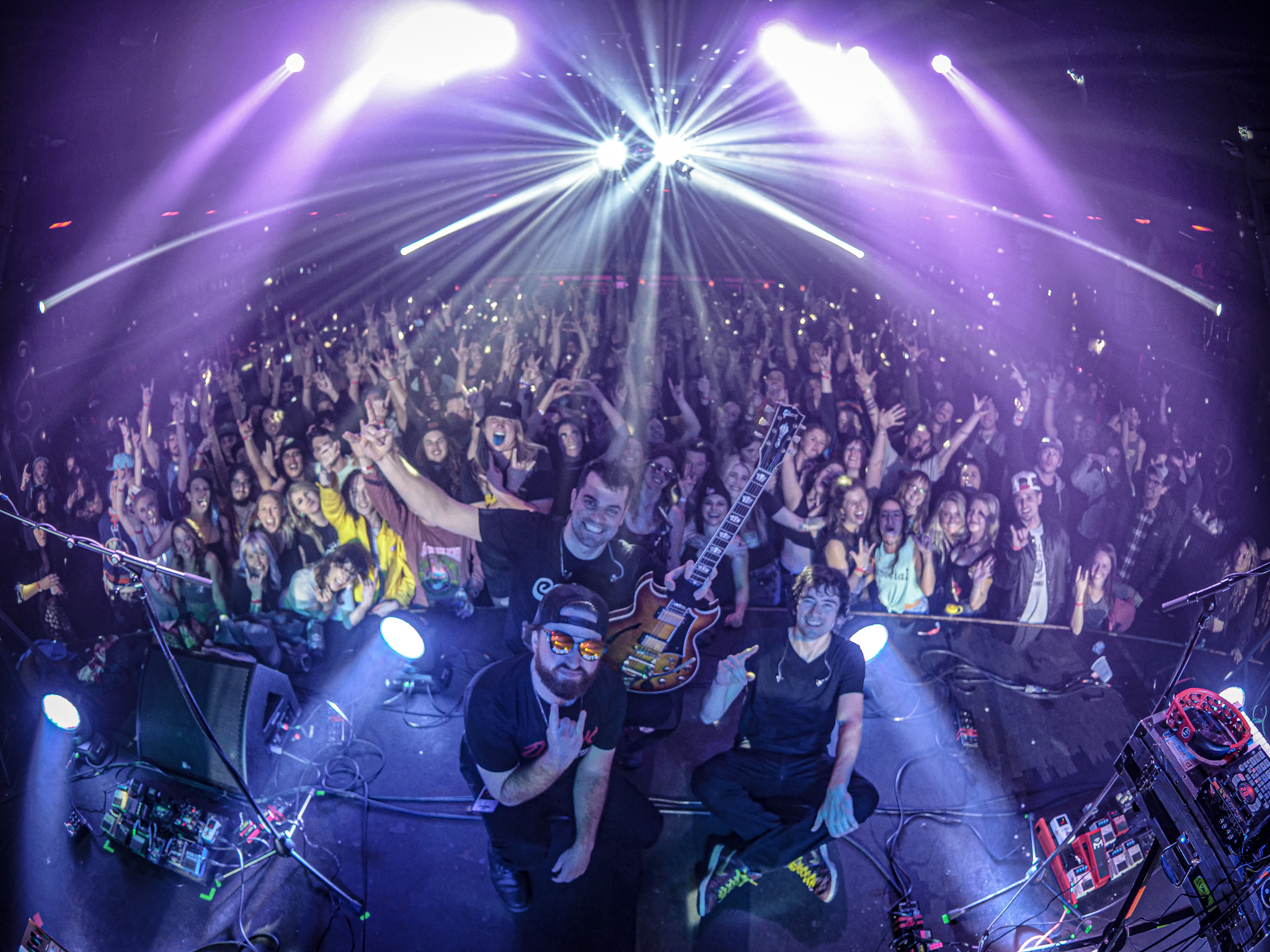 For the encore, Lespecial comes out with Primus cover, "Pudding Time," as the whole venue sings the lyrics in unison. The last sequence of the night is lespecial fan-favorite, "The Vessel, >Homie" into an crowd-energizing mash up of Metallica's "Enter Sandman" and Darude's "Enter Sandstorm," reminding attendees that lespecial can definitely be categorized as an electronic jamband, to cap off an evening of delightful music.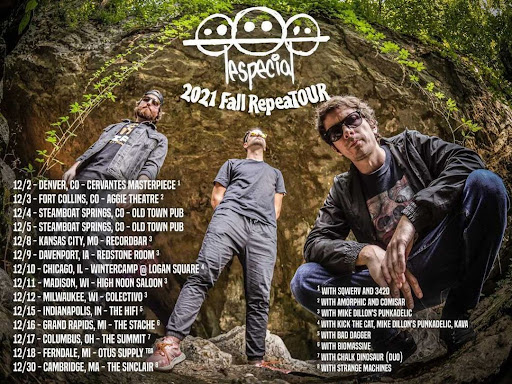 lespecial will be in Fort Collins (12/3), with two nights in Steamboat Springs following (12/4 & 12/5) for their Colorado leg.
Cervantes Masterpiece Ballroom Setlist 12/2/21
Fruit Wolf Dance>21st Century Iron Man
Machine Elf
Repeater
Snell's Fleet
Egg Time
Sanctified
96 Quite Bitter Beings>
Pressed For Time
Drums>
Jackwise
Rays
Onlookers
Tonberry
Lungs of the Planet
E: Pudding Time
The Vessel>Homie>
Enter Sandstorm