Just 40 minutes outside of Boise, ID nestled in the gorgeous mountain range location on 150 acres of lush forest landscape, there will be a gathering of like-minded individuals who love music, art, nature, and all-around good vibes! Konnexion Festival is on its 7th anniversary and 2nd year at this location in Horseshoe Bend. This is the one and only EDM festival in the state, so don't miss your chance to get tickets ASAP because this event will sell out! And no need to worry about purchasing car camping, as it is already included in the ticket price. So, there will be no lugging around all your gear in the hot sun just trying to find a camping spot!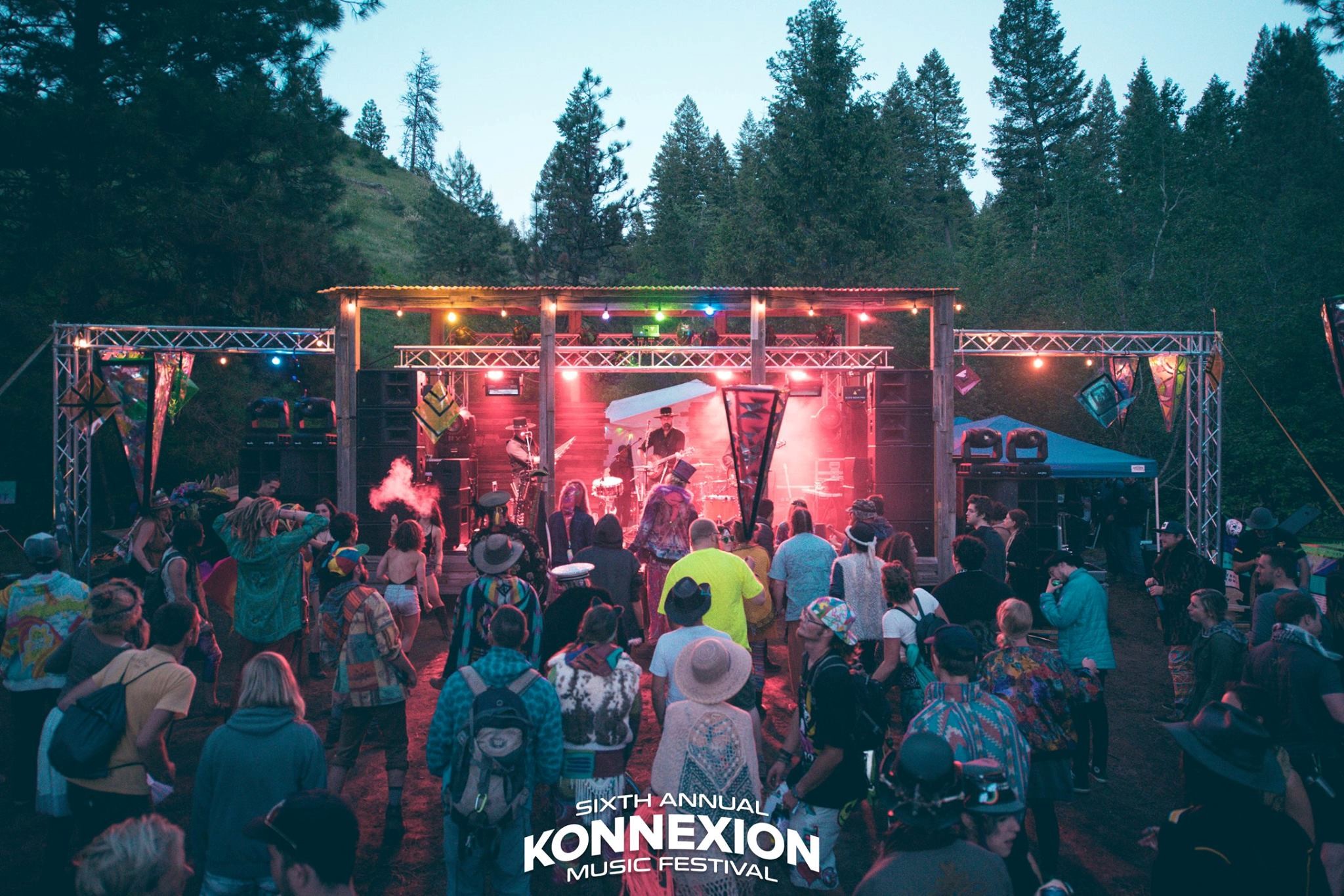 Get ready for some saucy beats to shake your booty to because this year's line-up is stacked with artists in all different types of genres including Techno, Bass, Dubstep, Drum and Bass, Glitch, Funk, and even Psychedelic Rock! Blessing us with their beats will be J.Philip, kLL sMTH, Sugar Beats, Moontricks, Spokenbird, A Hundred Drums, Supertask, and Oakk just to name a few!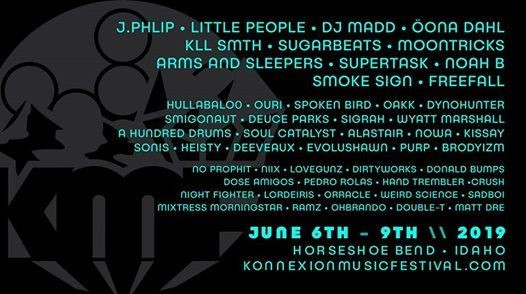 Konnexion not only offers you a top-notch lineup but also provides a wide variety of artists and performers. You can expect live painting, projected visuals, aerialists, flow artists, and fire performers of all types. There are also theme camps and workshops you can get involved in! Come learn how to make raw chocolate, take the Foot-Work Flownometry 101 class, or join in on the Belly Dance Party! Find more information on the classes at www.konnexionmusicfestival.com/workshops/
Since the location is surrounded by mountains, the terrain of the festival will be both flat and hilly in areas. Be sure to come prepared with good walking shoes or boots, unless you are hippie enough to endure it barefoot! Haha, but really though we don't advise being barefoot. Other important things to bring would be water and or showers because there is no well on location, so make sure to bring enough water for yourself and some to share if you can! Canopies would be another important item for your camp because the camping area will be in an open field, with the two stages being hidden in the trees. Also, it's very important to bring larger garbage bags because this is a "Pack it in, Pack it out" and "Leave No Trace" event, so you must take your trash home with you!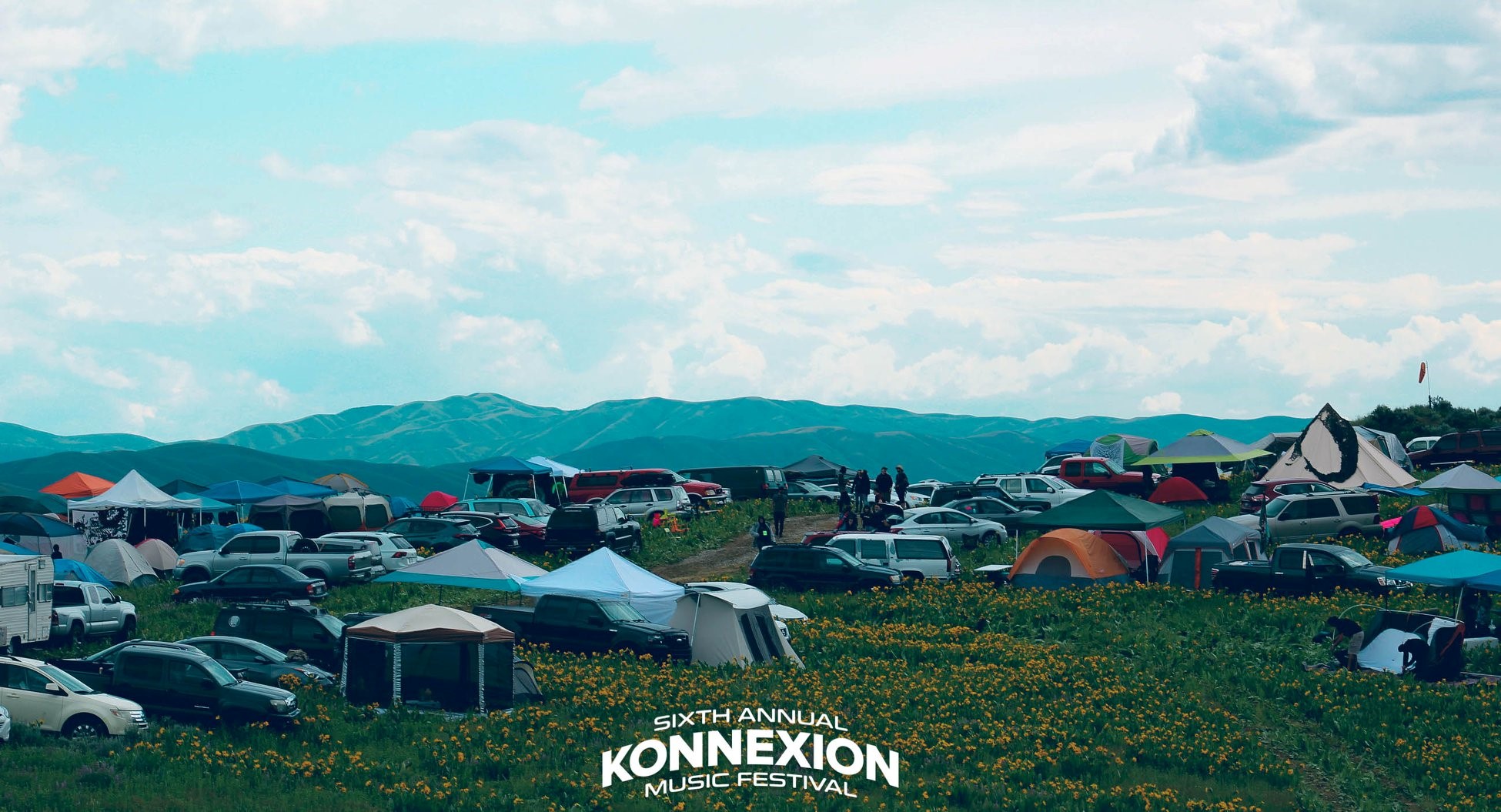 With all this enticing information, I'm sure you've already purchased your ticket. If you haven't yet, don't wait until arrival because tickets won't be sold at the entrance gate! With the date approaching quickly, we want to make sure everyone can attend and share this life-changing experience we call Konnexion. Hope to see all you beautiful beings soon! Purchase tickets here!