On the occasion of the 50th Anniversary of what many consider the most historically important and socially significant music festival, performers, music lovers, vendors, historians, nonconformists, and perfect coastal California weather came together to celebrate nostalgia and create new remembrances at the Monterey County Fairgrounds. This version of the three-day Monterey International Pop Festival took place on June 16-18, precisely the calendar days of the original festival, which marked the beginning of the so-called Summer of Love all those years ago. While instruments were not smashed or set on fire a la 1967, the fest seemed to please equally those in their 70s and those in their 20s.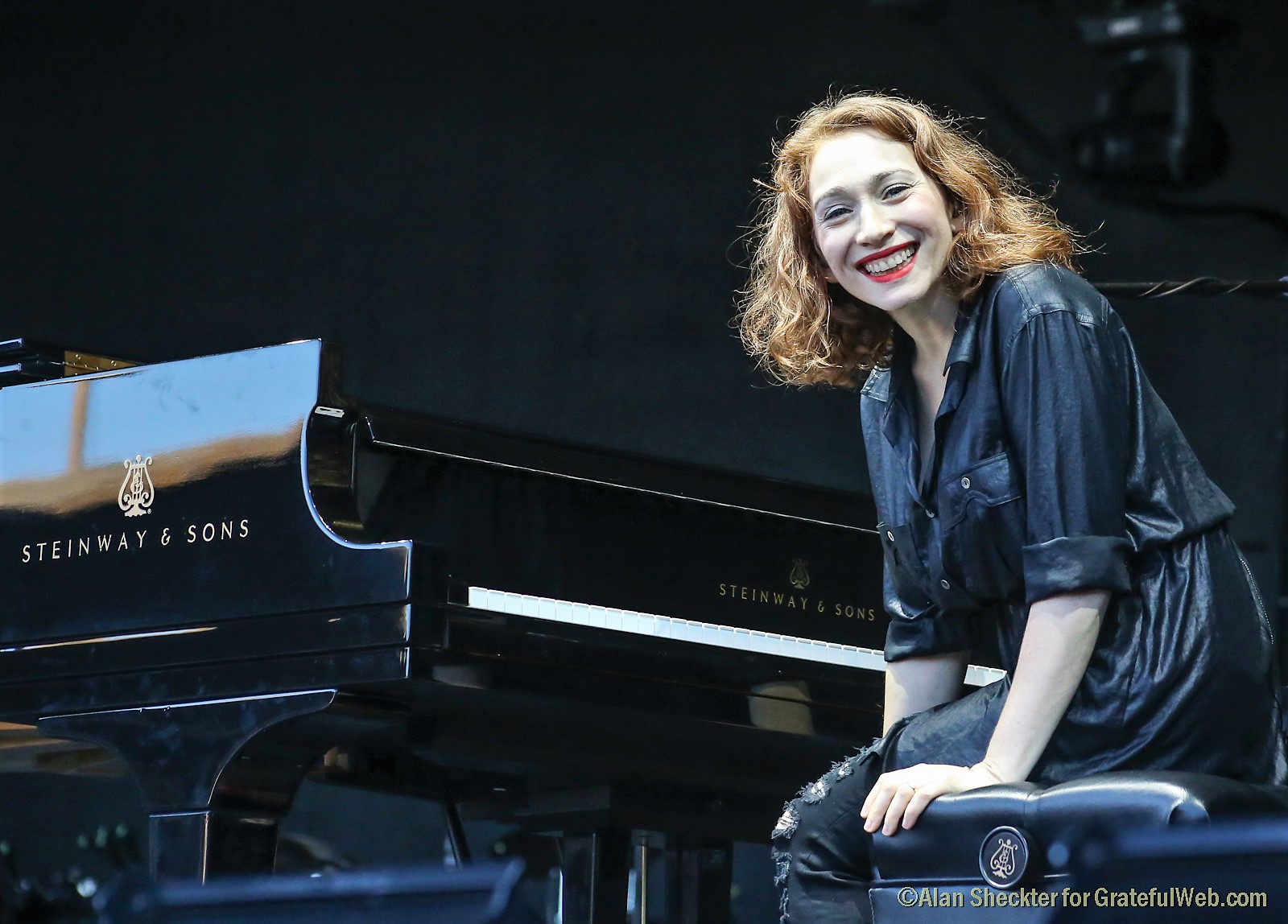 Prominent contemporary acts abounded, including Jack Johnson, Gary Clark Jr., Regina Spektor, and Leon Bridges, each serving up excellent performances. A few notable musicians who performed at the original festival were also on hand to play: Booker T. Jones, Eric Burdon, and Phil Lesh.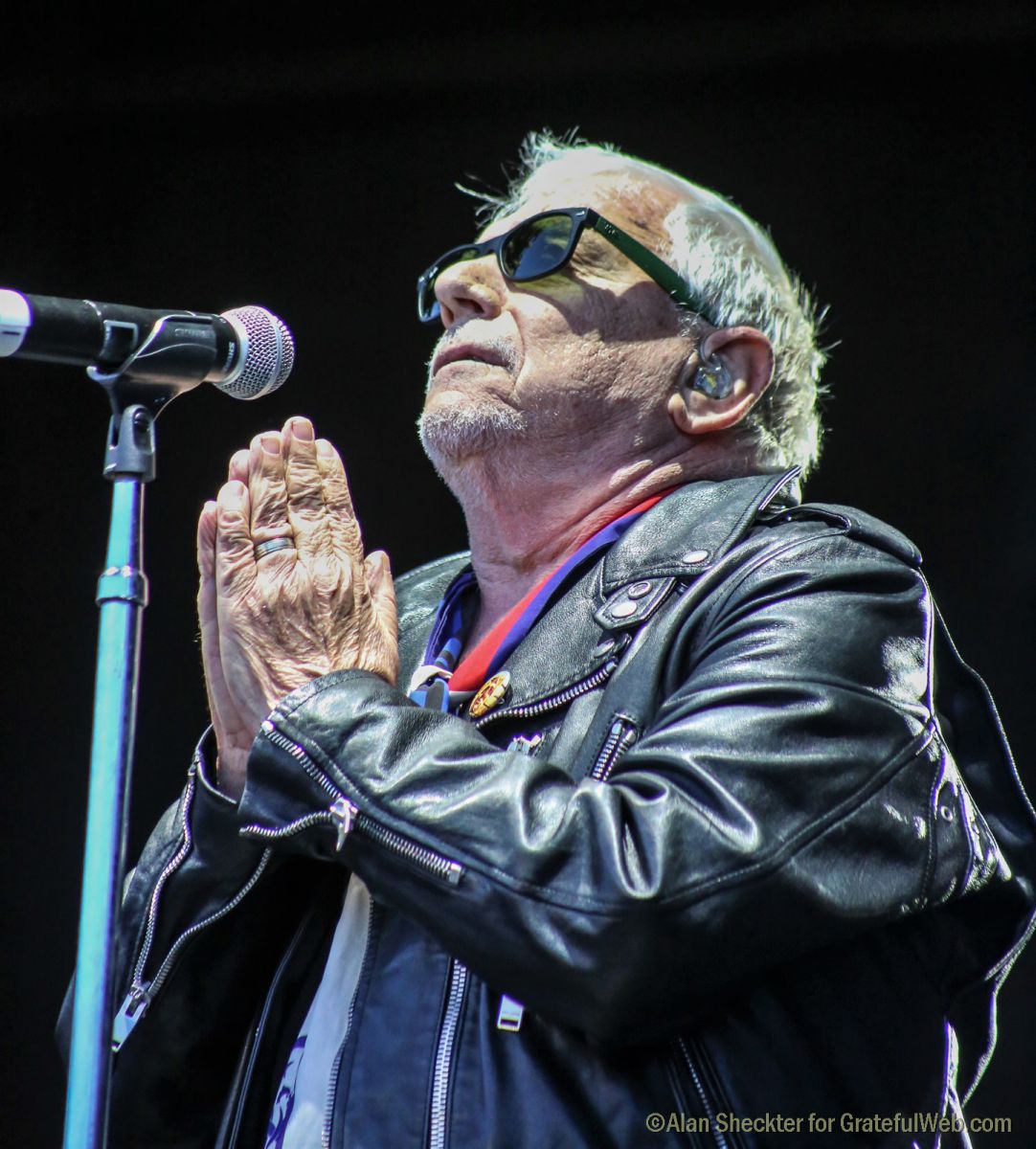 The vibe was civilized and well-mannered, and though the days of unbridled psychedelic explorations were far in the rear-view mirror for most, Monterey Pop 2017 did have a discernable abundance of energy devoted to bohemian fashion, frolic, and revelry. Still, now as then, music was the great common thread. Performances ranged from 45 to 90 minutes and were presented on one stage, allowing the audience to absorb everything rather than having to choose among simultaneous shows among multiple stages.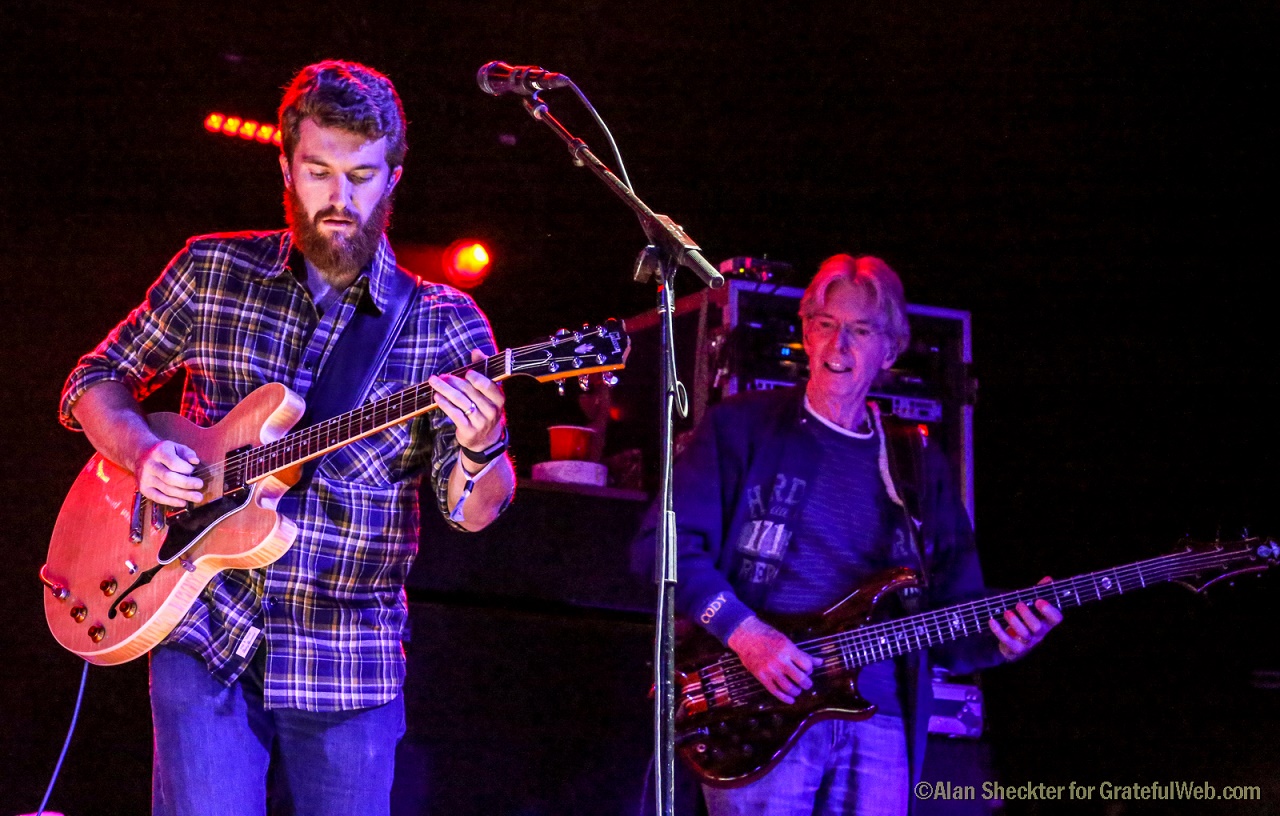 Grateful Dead co-founder and bassist Phil Lesh closed out the festival, appearing with his Terrapin Family Band, which often serves as the house ensemble at Lesh's Marin County venue, Terrapin Crossroads. The band, which includes the 77-year-old Lesh's son Grahame, began with an apropos "The Music Never Stopped," with Nicki Bluhm offering backup vocals. Their bountiful set included plenty of Dead standards such as "Box of Rain," "Jack Straw" and "Terrapin Station," as well as Bob Dylan's 60's anthem "Like a Rolling Stone," and a throwback to the Dead's 1967 Monterey Pop performance, "Alligator" -> "Caution (Do Not Stop on Tracks)." Their set, and the festival itself wrapped up with the traditional "I Know You Rider," which has been part of Grateful Dead history since their beginning.

"Fifty years on, Monterey Pop remains the original from which all subsequent festivals grew," Lesh said in a prepared statement. "And it is truly an honor to be able to revisit that spirit with the fine young musicians in this band."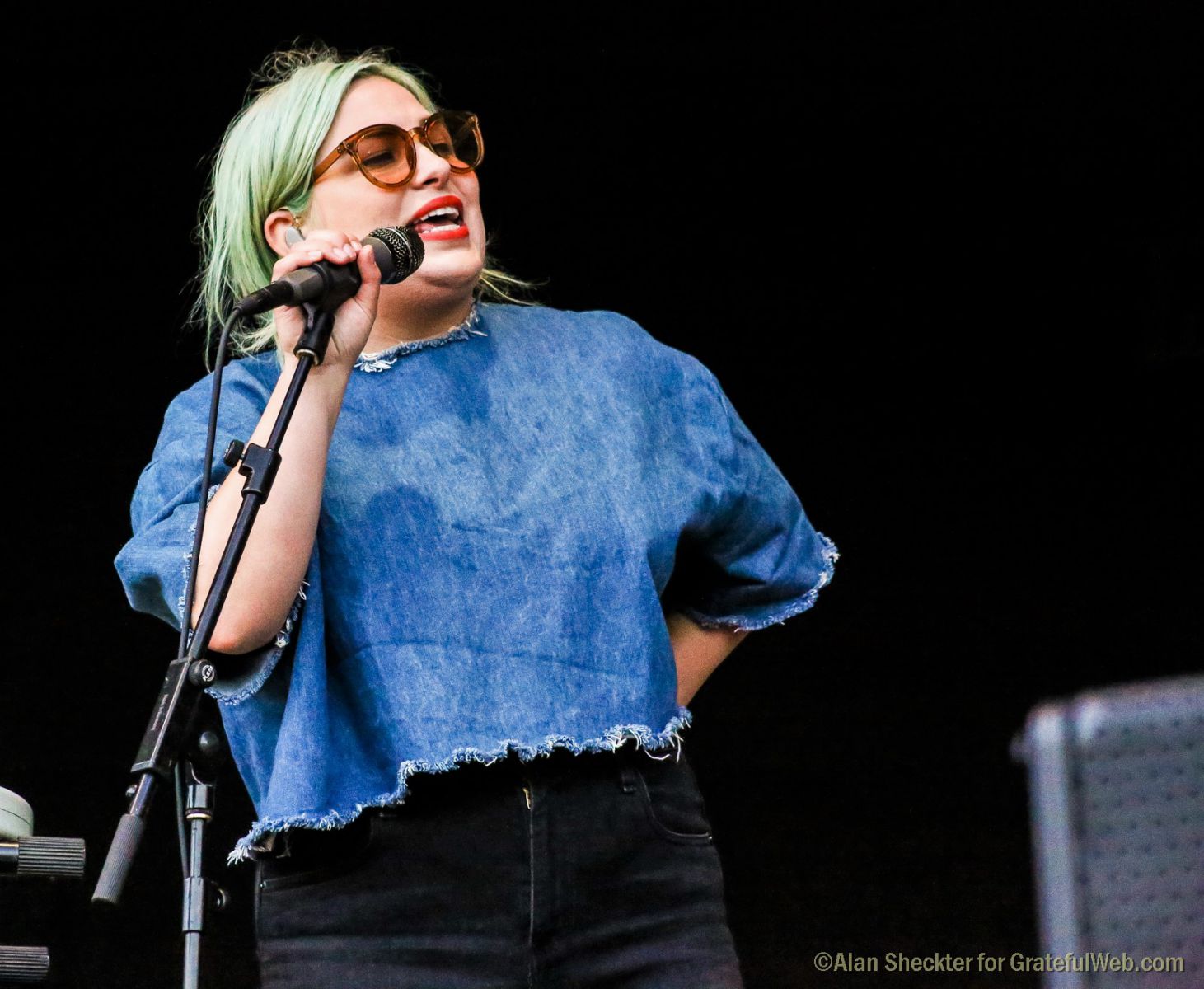 Earlier on Sunday, led by Jonathan Russell and Charity Rose Thielen, The Head and the Heart dished out their brand of an infectious mix of folk, pop-rock, and Americana. The highlight of their set was when Michele Phillips of The Mamas and the Papas surprised the assemblage by coming onstage and contributing vocals on a soaring version of the iconic "California Dreamin'."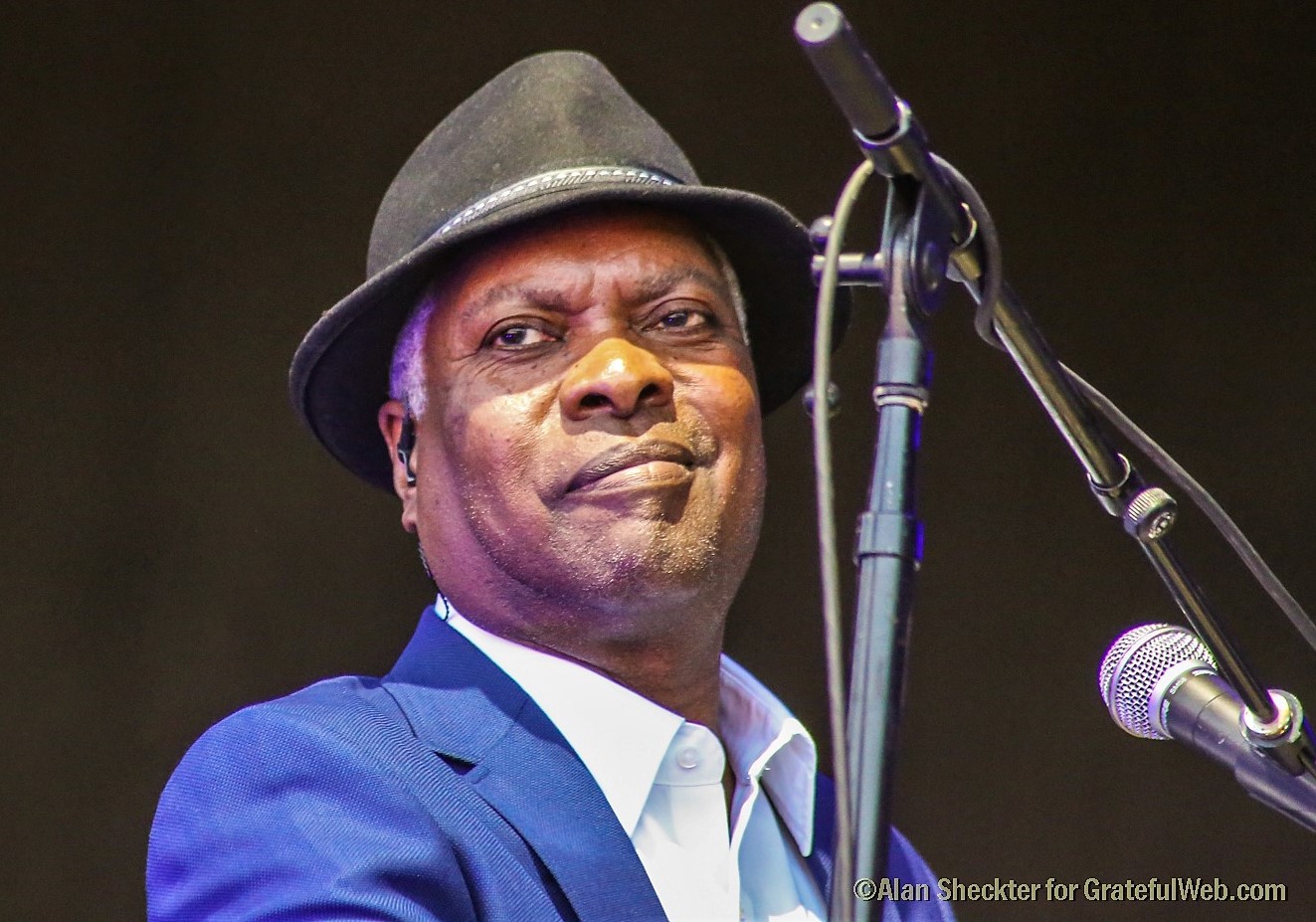 Booker T's Stax Revue produced one of the weekend's highpoints, with Booker T's familiar Hammond B3 organ sounds setting the mood. In addition to performing material such as his iconic instrumental "Green Onions," which was also part of his Monterey Pop set in 1967, the 72-year-old Booker T and company served up soul-heavy versions of classics "Try a Little Tenderness," "Soul Man," and "Mr. Big Stuff," and honored the late Otis Redding by performing "(Sittin' On) The Dock of the Bay" as well as "Respect," a Redding song made most famous by Aretha Franklin.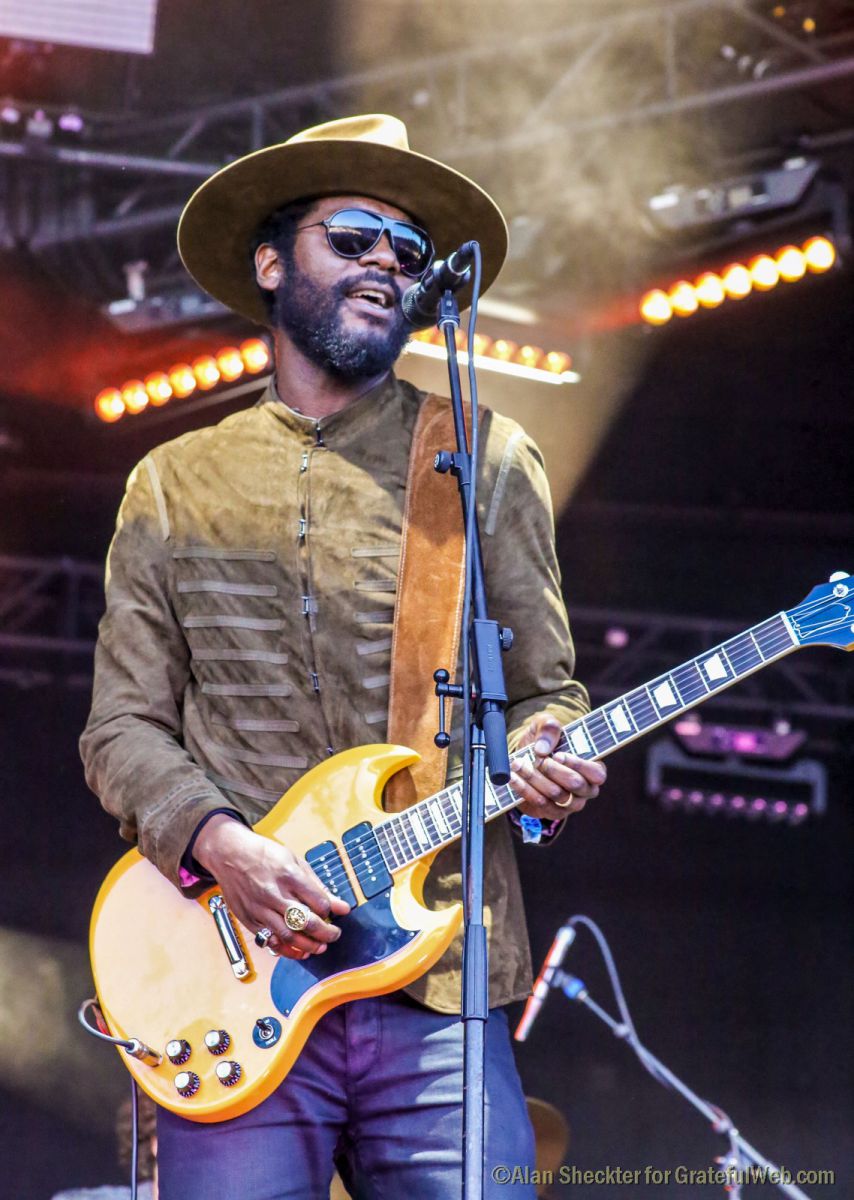 Blues guitar phenom Gary Clark Jr. thrilled the crowd by leading his band in an energetic set, made more special with Booker T. helping out on the organ for "Bright Lights." Clark Jr.'s set also included a rendition of Jimi Hendrix's "Third Stone from the Sun."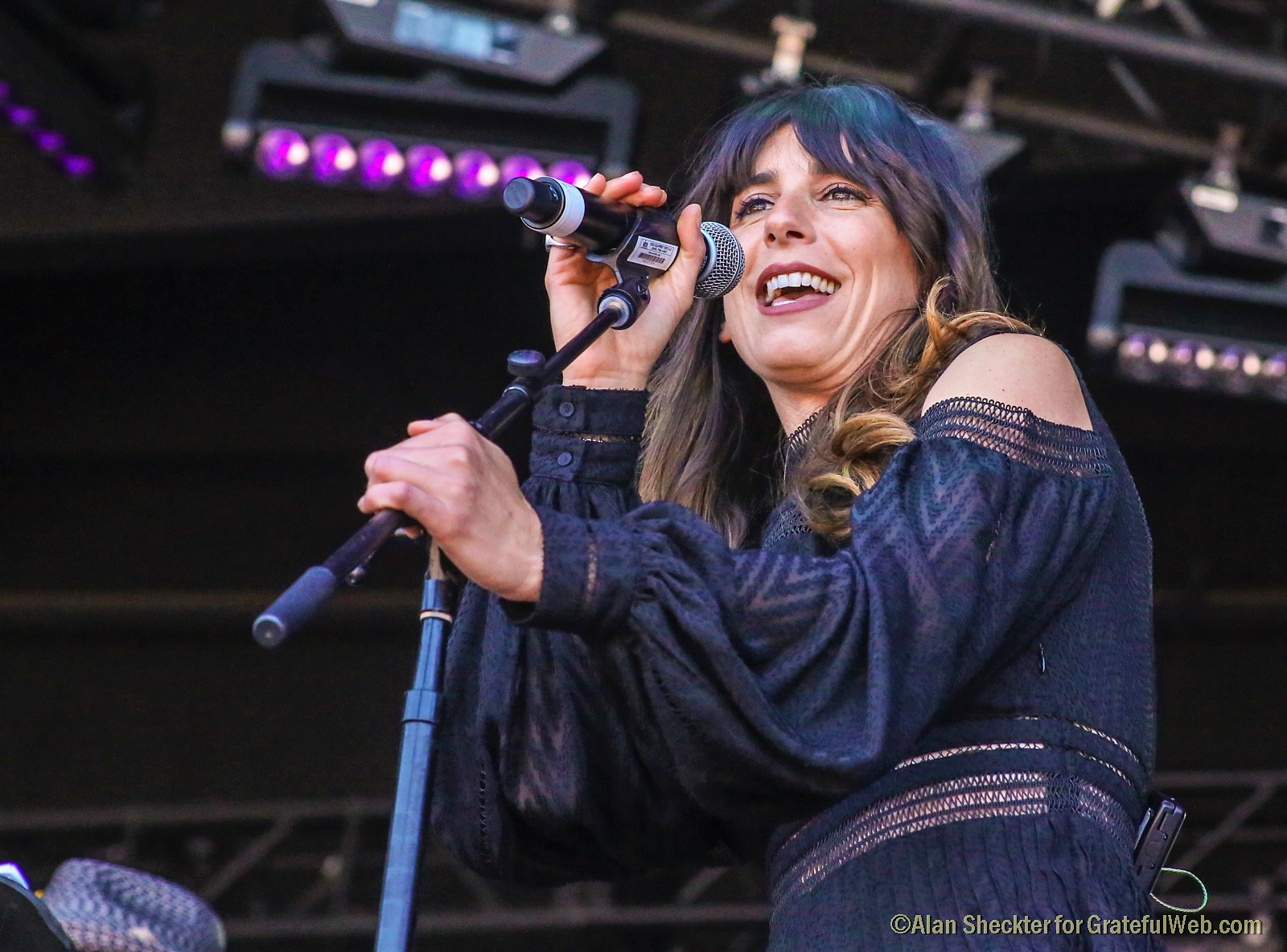 The Bay Area's Nicki Bluhm, who as of late has been performing less with her Gramblers and making more vocal front woman appearances, offered a pleasing performance, backed by legendary New Orleans outfit, Dirty Dozen Brass Band. Their set included Bluhm's own "Little Too Late," a cover of the Rolling Stones, "It's All Over Now," and riveting versions of "White Rabbit" and "Somebody To Love," both performed by the Jefferson Airplane at the original fest.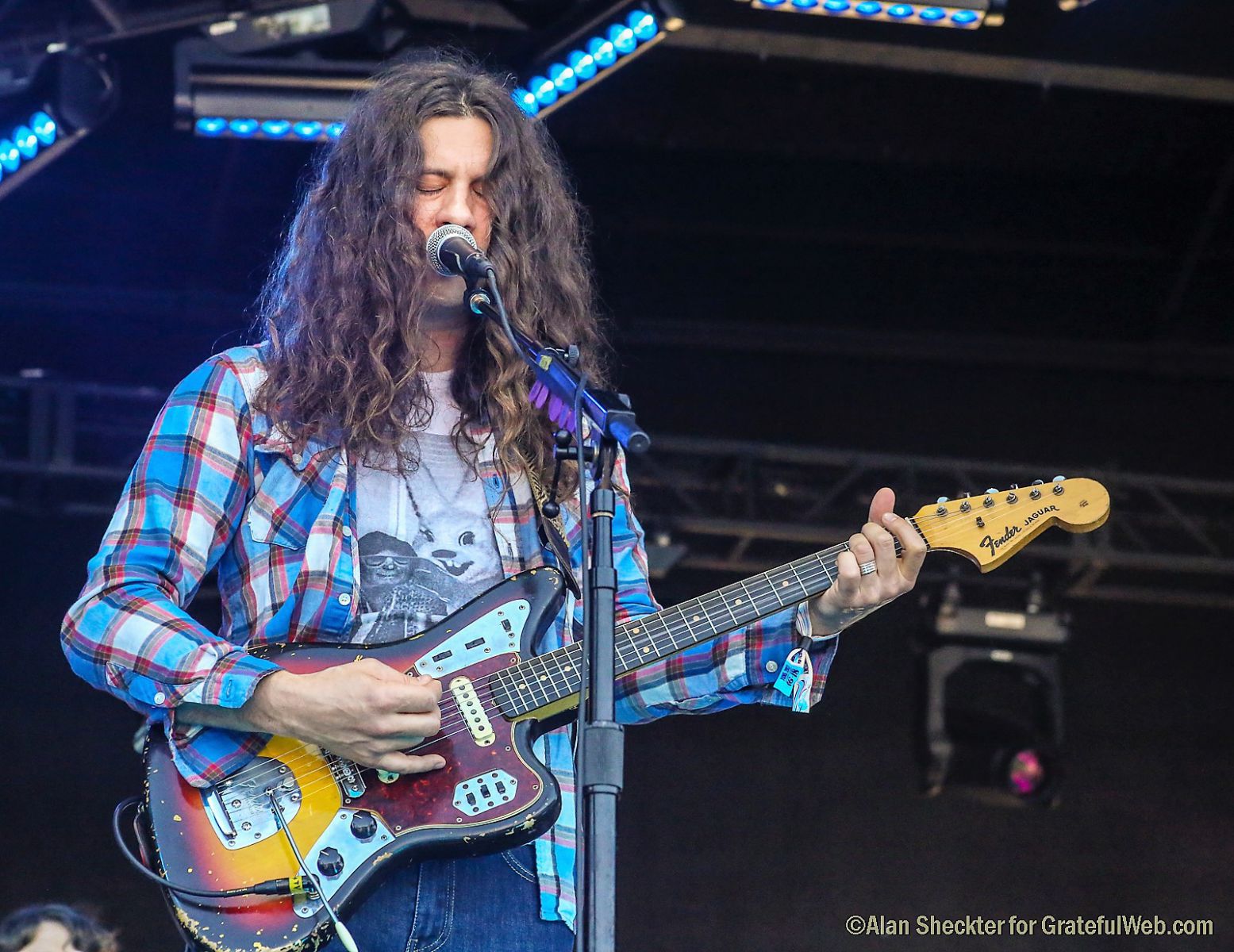 Kurt Vile & the Violators sensitive, lo-fi, indie-rock performance provided a nicely insightful and introspective late-afternoon set.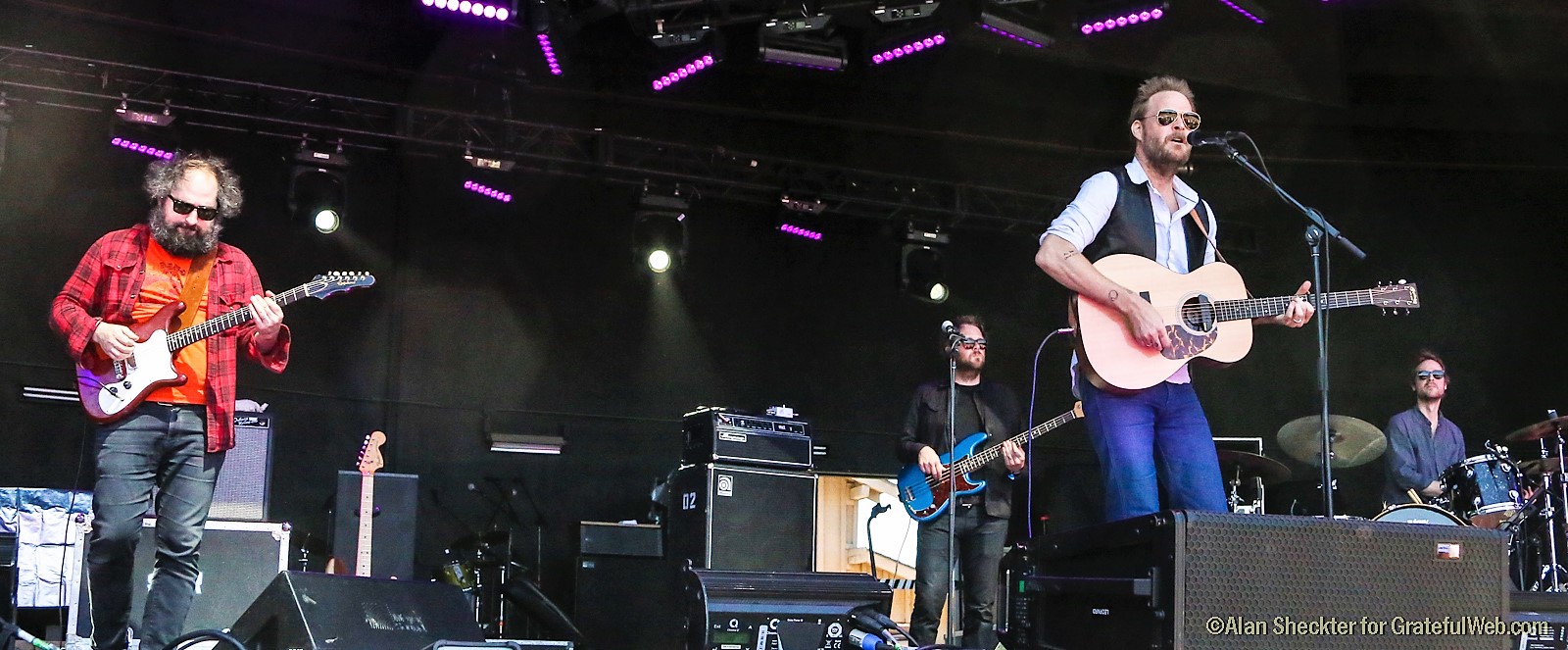 Earlier in the afternoon, many people discovered for the first time Hiss Golden Messenger, the M.C. Taylor-fronted country-folkish band. Flanked by such well-known players as lead guitarist Josh Kaufman, the band's show included The Grateful Dead's "Brown-Eyed Women."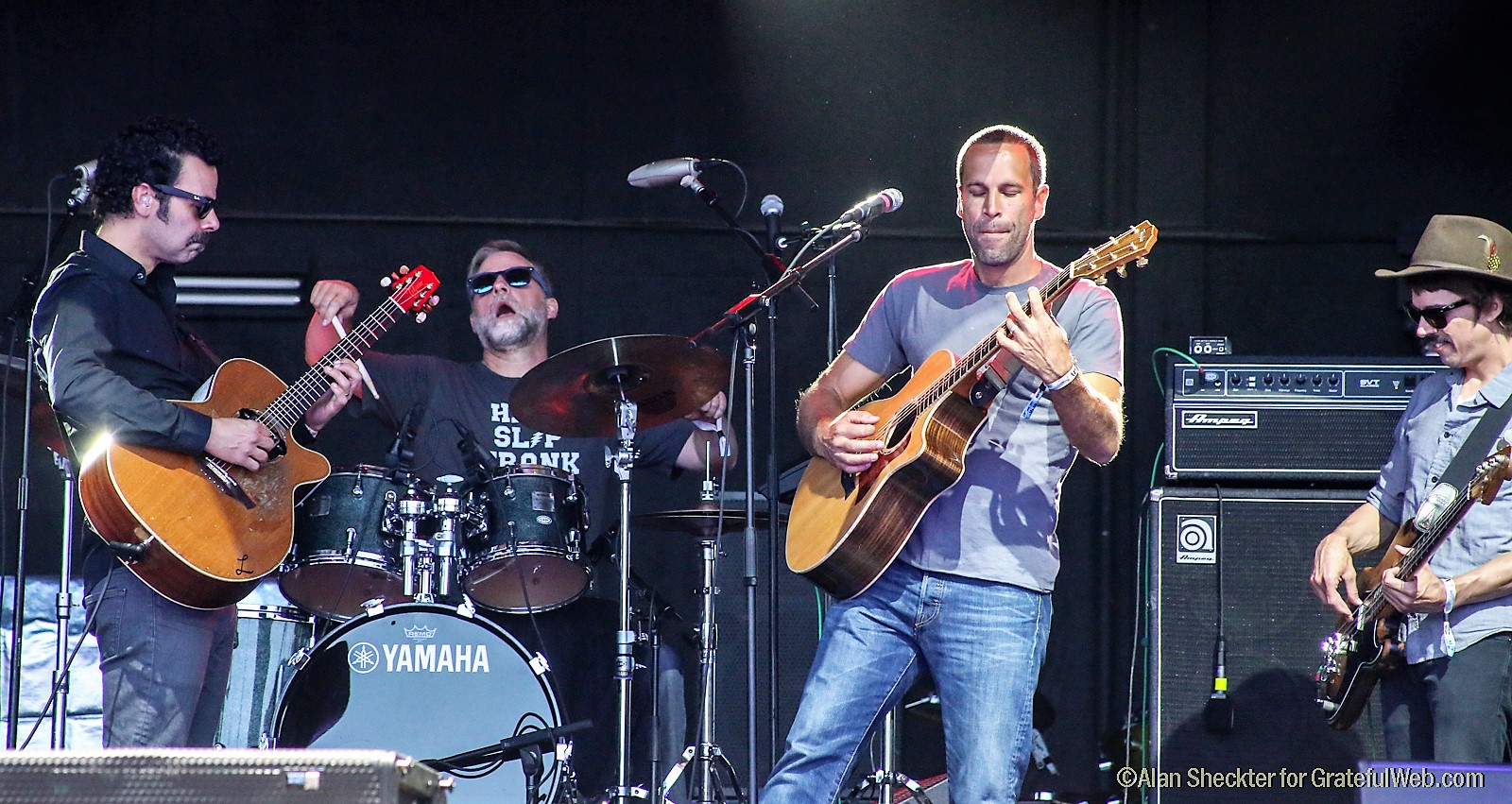 Starting the proceedings on Sunday, Bay Area-based ALO motivated the noonday crowd with its infectious brand of songs and jamming. Their set included "Barbecue," "Try," The Country Electro," and The Who's "My Generation." The previous evening's headliner, Jack Johnson, whose band includes ALO's Zach Gill, joined ALO for a song they recorded together, "Girl, I Wanna Lay You Down."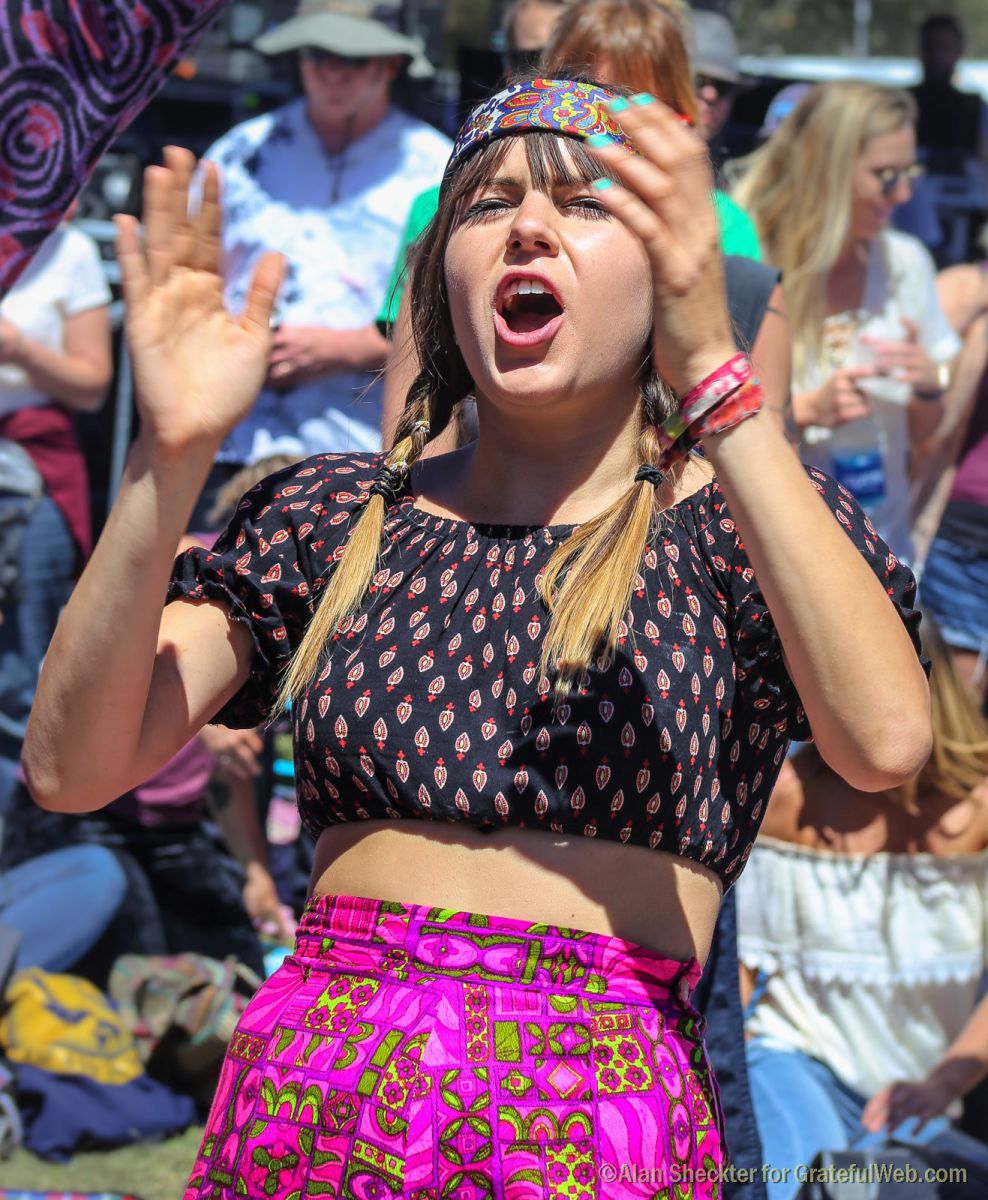 Always happy to perform, the band also made good use of the smaller and largely unused Garden Stage – the only act to do so – by throwing down an impromptu acoustic set late in the afternoon that included "Plastic Bubble," "Wasting Time," and "Blew Out the Walls."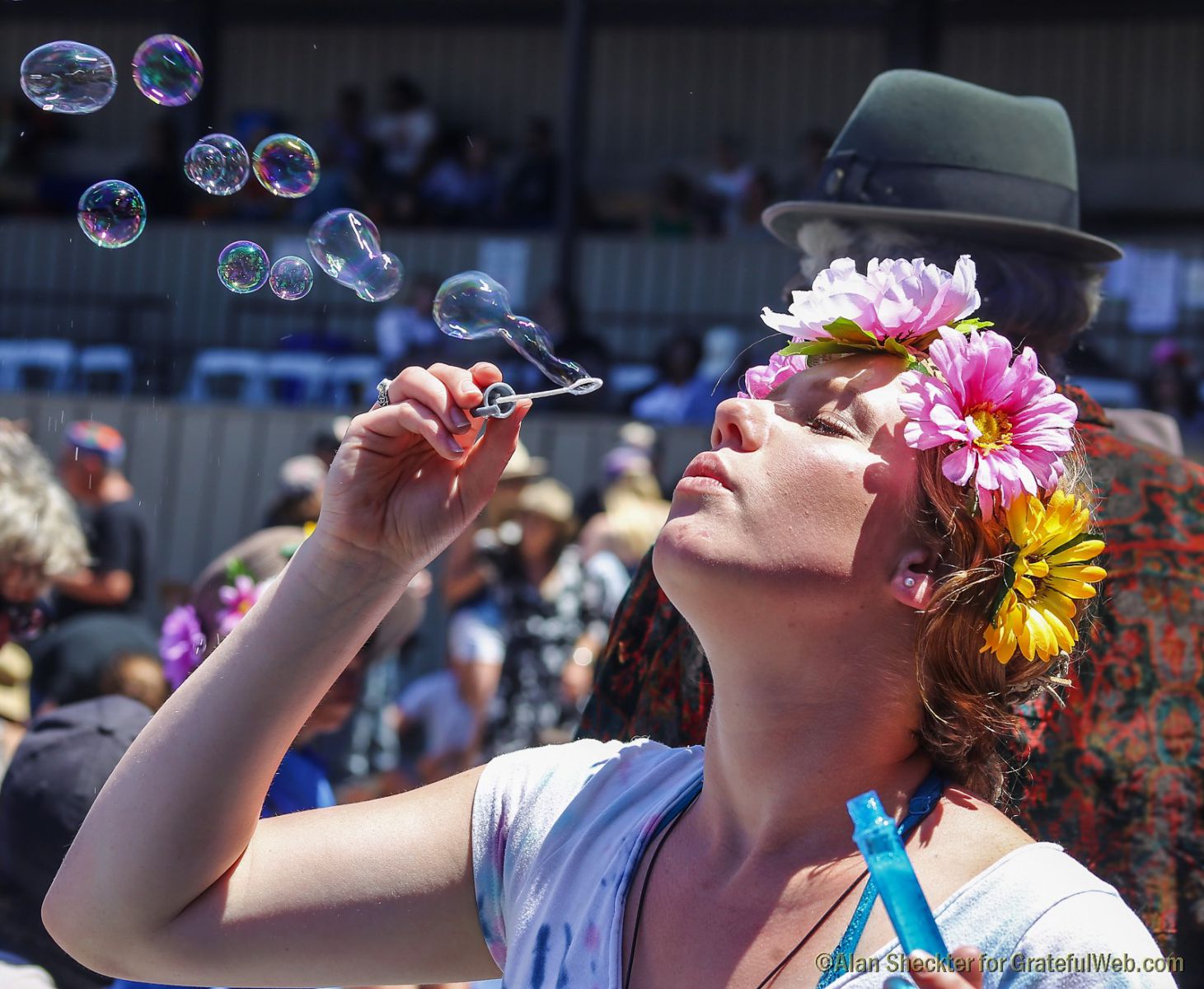 Saturday night's festivities were brought to a close by Jack Johnson, whose rock-pop band opened with the hit, "Sitting, Waiting, Wishing," and delivered such throwbacks as Steve Miller's "The Joker," Jimi Hendrix's "Foxy Lady," and The Beatles' "Rocky Raccoon" with Jim James; G. Love sat in with the band for a few numbers.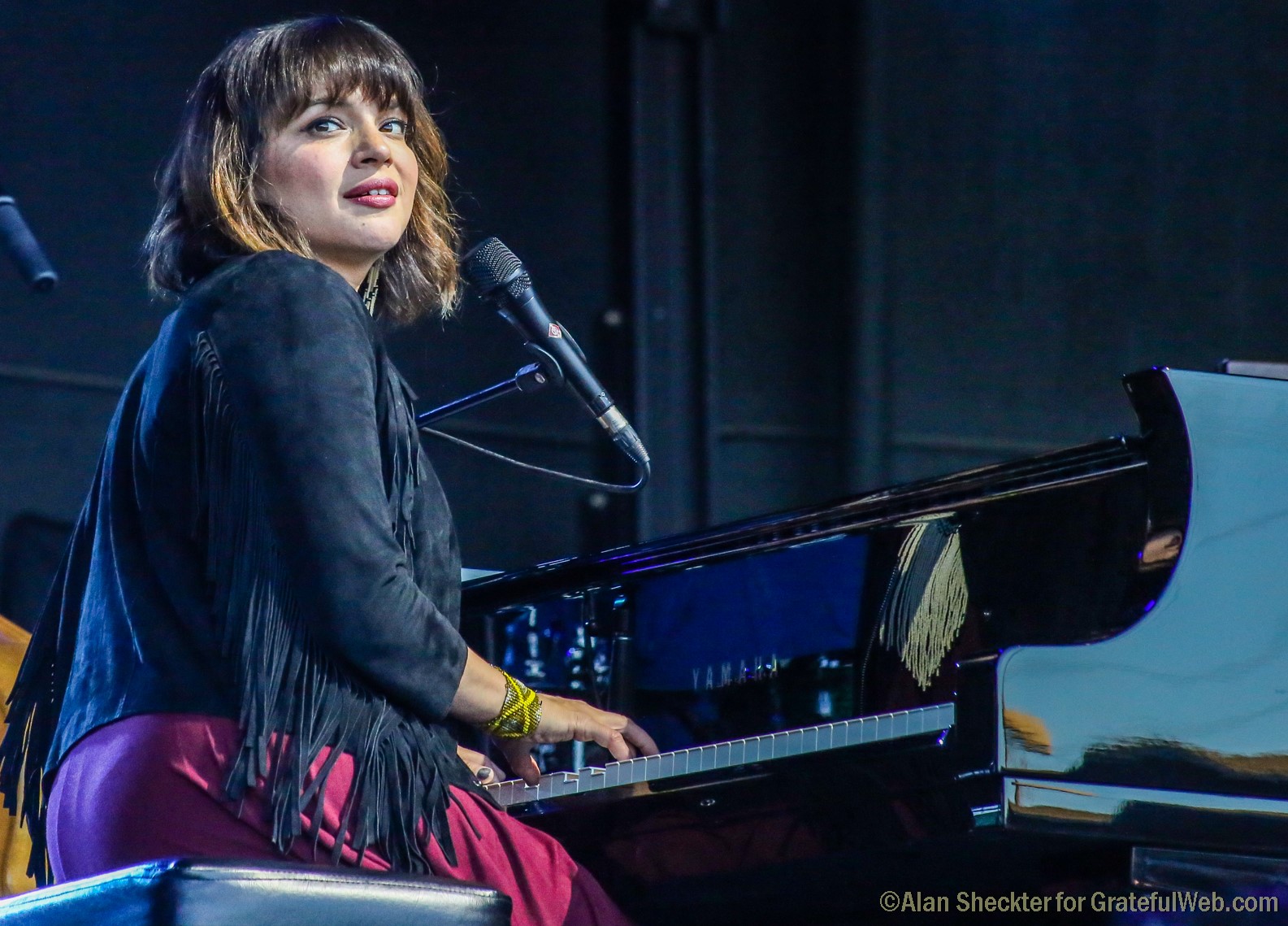 Immediately before Johnson, Norah Jones mesmerized the audience with her spellbinding piano and vocals, leading her band in a set that included "Don't Know Why," "Sunrise," and a closer of The Grateful Dead's "Ripple." She also joined Jack Johnson and his band for a gorgeous version of Bob Dylan's "I Shall Be Released," which was another of the weekend's pinnacle moments. It's important to note that her father, the late Ravi Shankar, was one of the featured performers at the 1967 Monterey fest.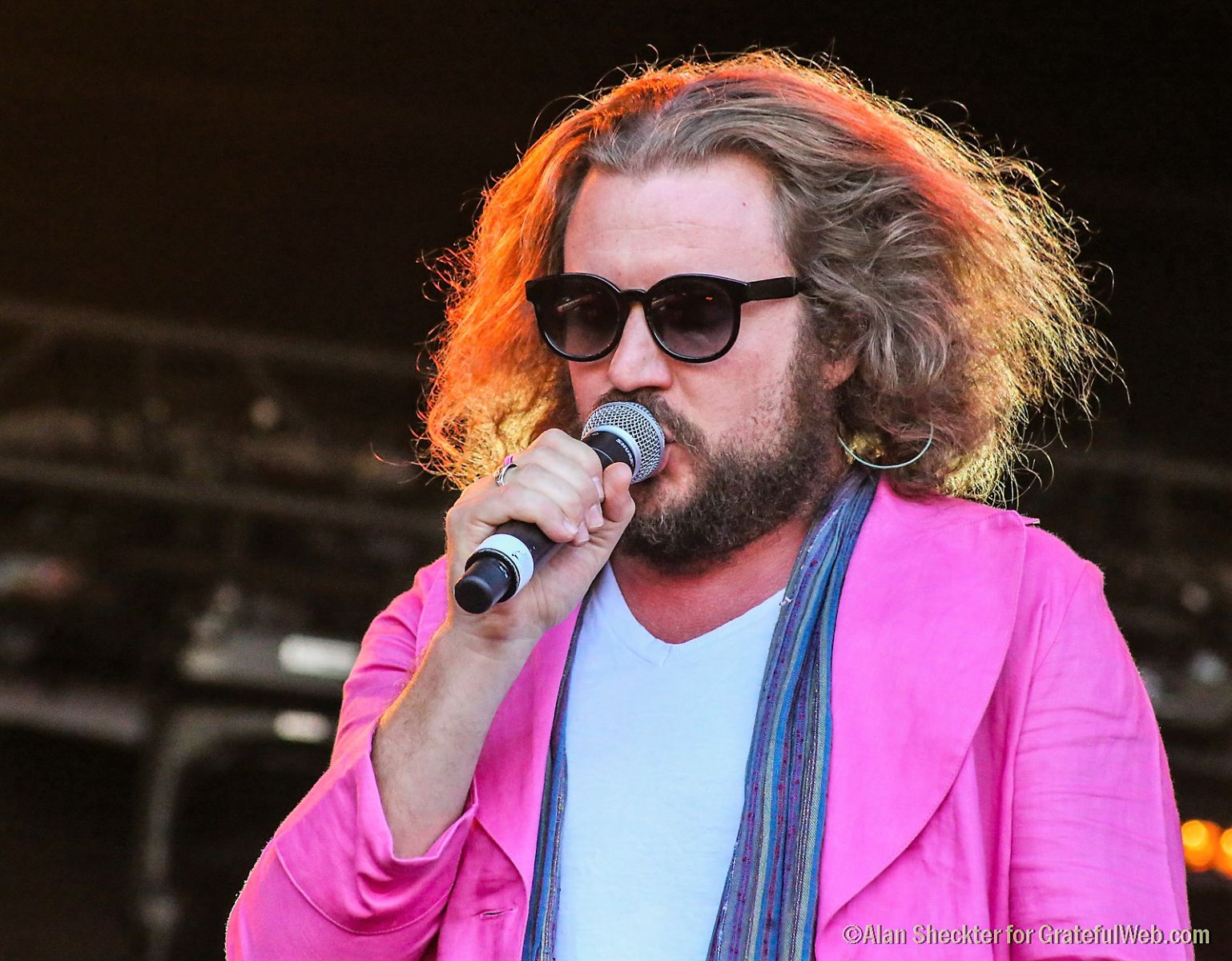 Saturday early evening performances included a theatrical rock fusion enactment by Jim James, front man for My Morning Jacket, whose set included several pieces of music from his debut and soon-to-be-released sophomore solo albums. He also performed Buffalo Springfield's timeless, "For What It's Worth."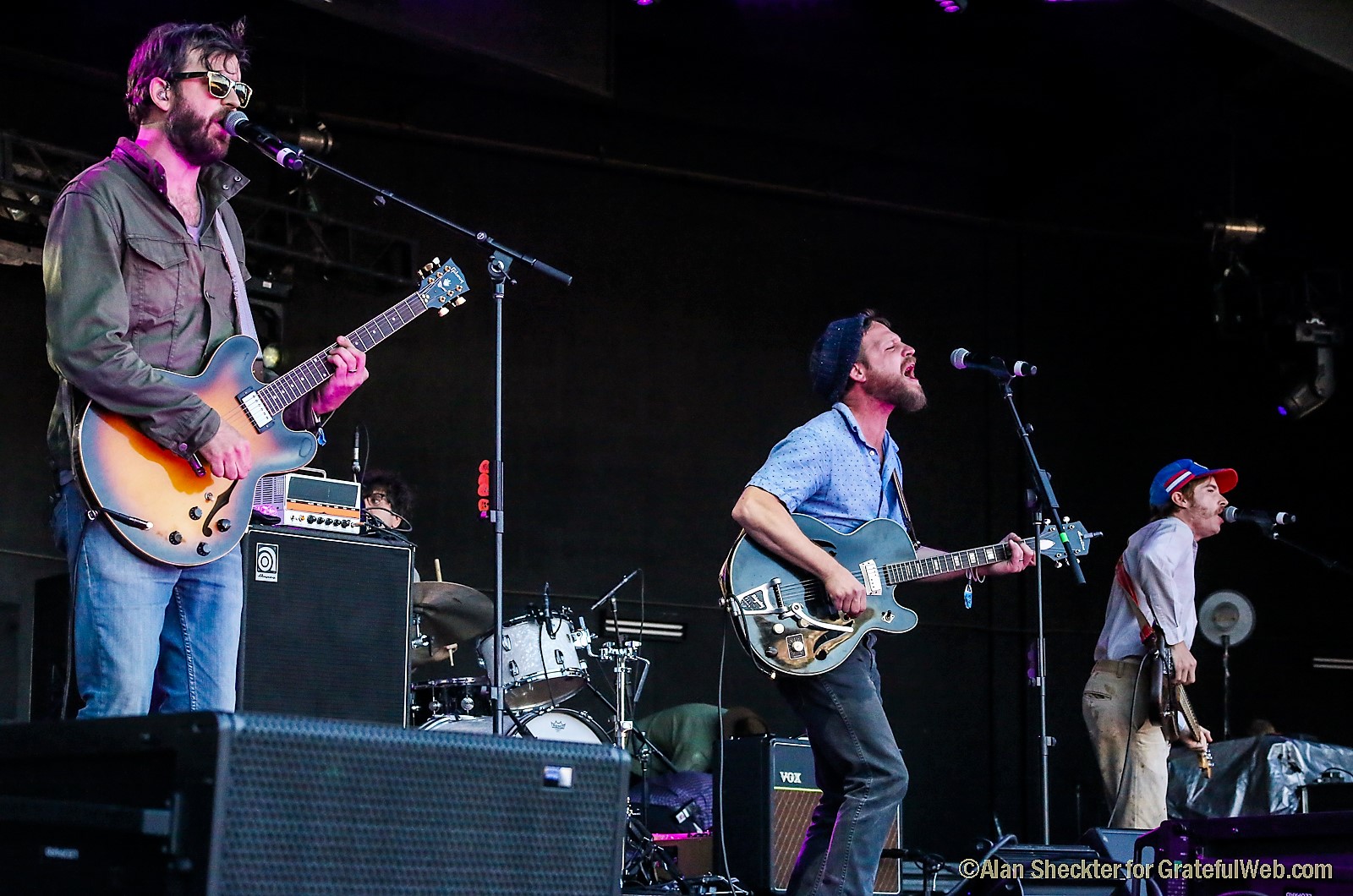 Dr. Dog also delivered an engaging show of jamming psychedelic rock that included, "How Long Must I Wait?" and "Broken Heart."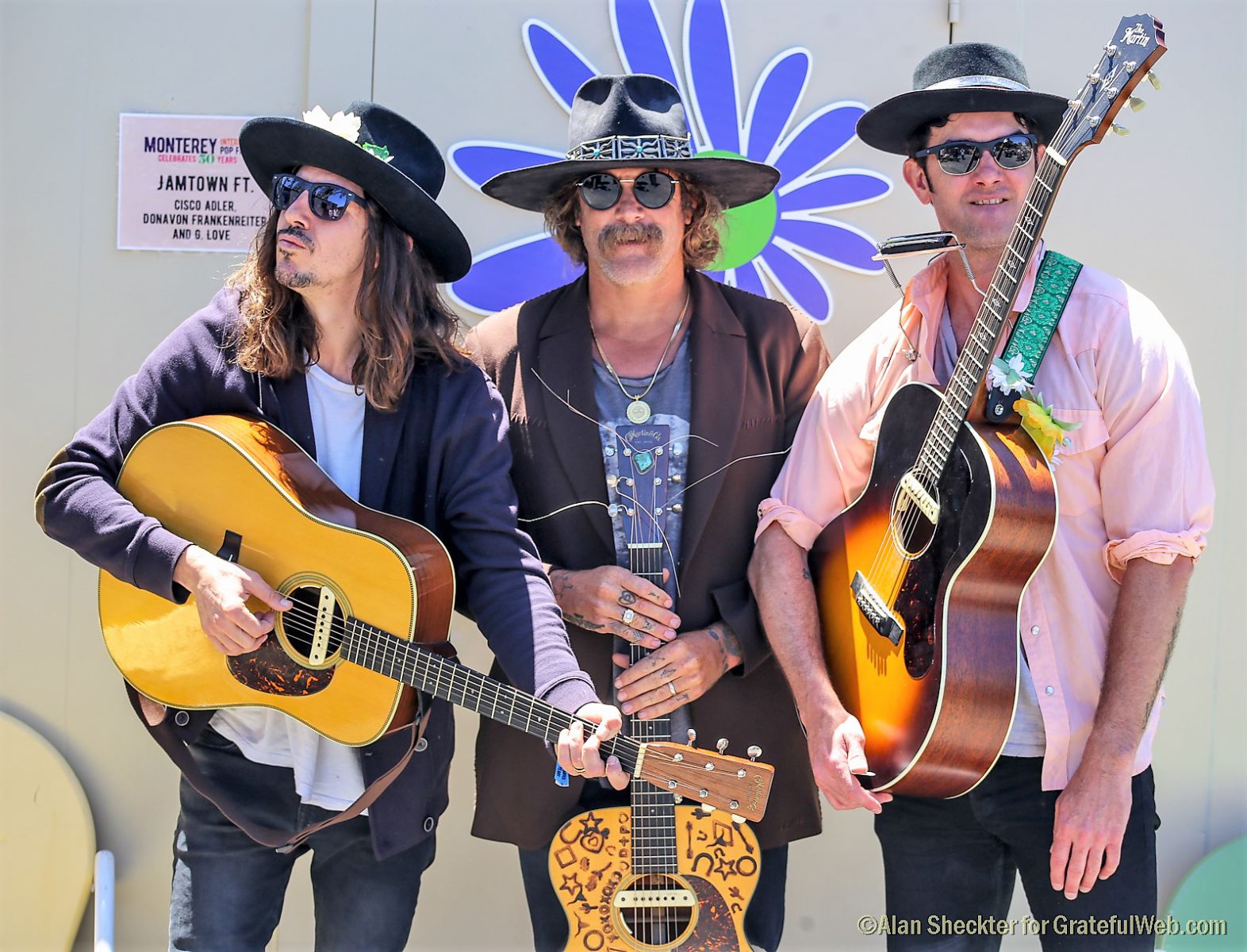 Earlier in the day, most in the audience were introduced for the first time to, and blown away by, Jamtown, led a trio of players, all with accomplished resumes and distinctly different regional influences: Cisco Adler (Malibu, Calif.), Donavon Frankenreiter (Hawaii), and G. Love (Philadelphia). Jamtown, which will soon release an EP of original songs, wowed the crowd with a spirited, fast-paced set of feel-good folk. The band also included Duane Betts on lead guitar, as well as North Mississippi Allstars drummer Cody Dickinson. Just before their set, Adler touched on the meaning of his band playing at what was to many people his dad's festival in 1967.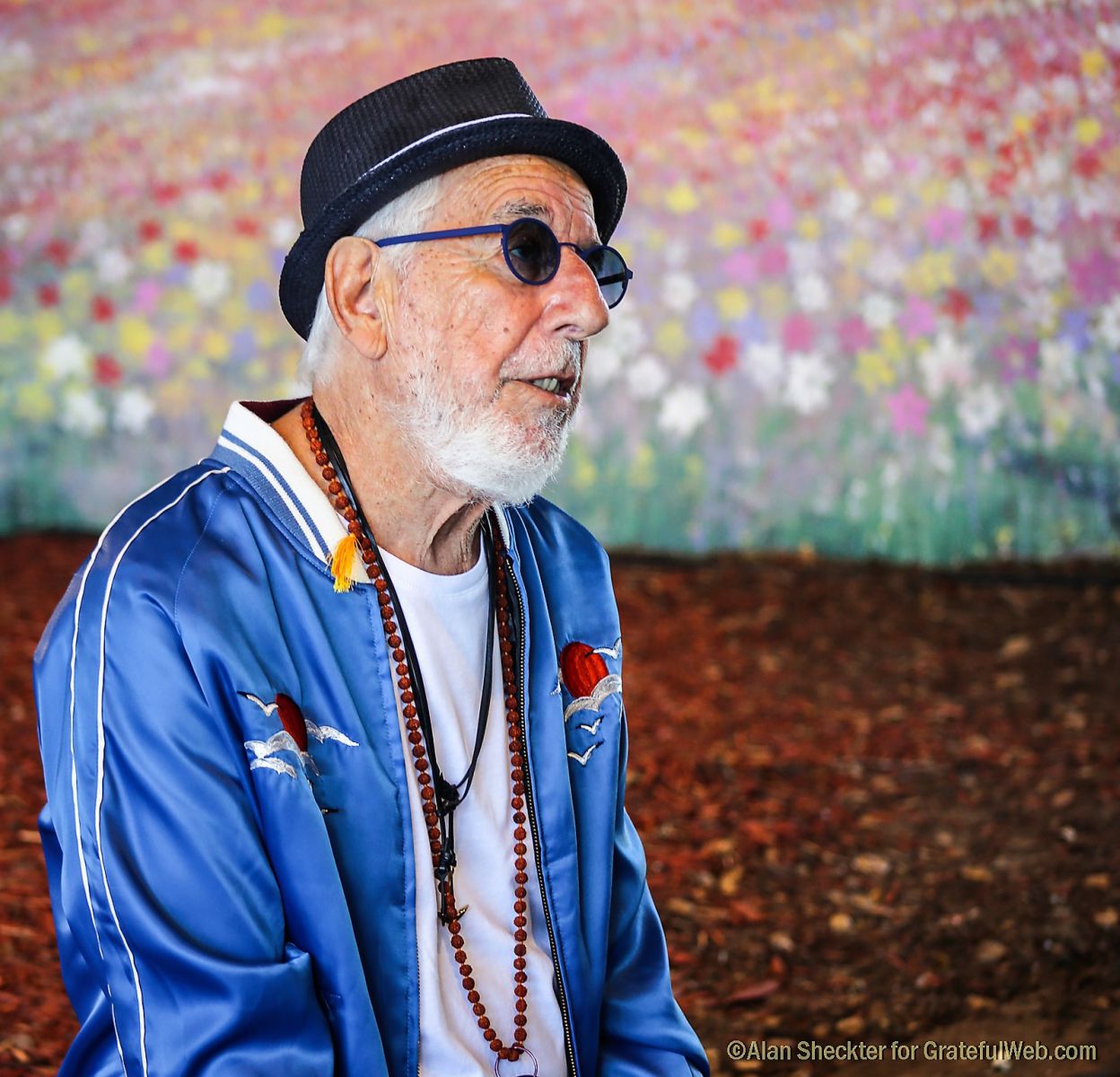 "It's an amazing place to watch a show," said Cisco, son of Lou Adler. "I have deeper quantum levels of this thing, "But it's funny 'cause I was semi-retired or if not completely retired from playing live. I was producing and songwriting, and if this <record> didn't happen, I wouldn't be playing here. It was very serendipitous in that, oh wow, this gets to be one of our first shows. So it's special; it feels great."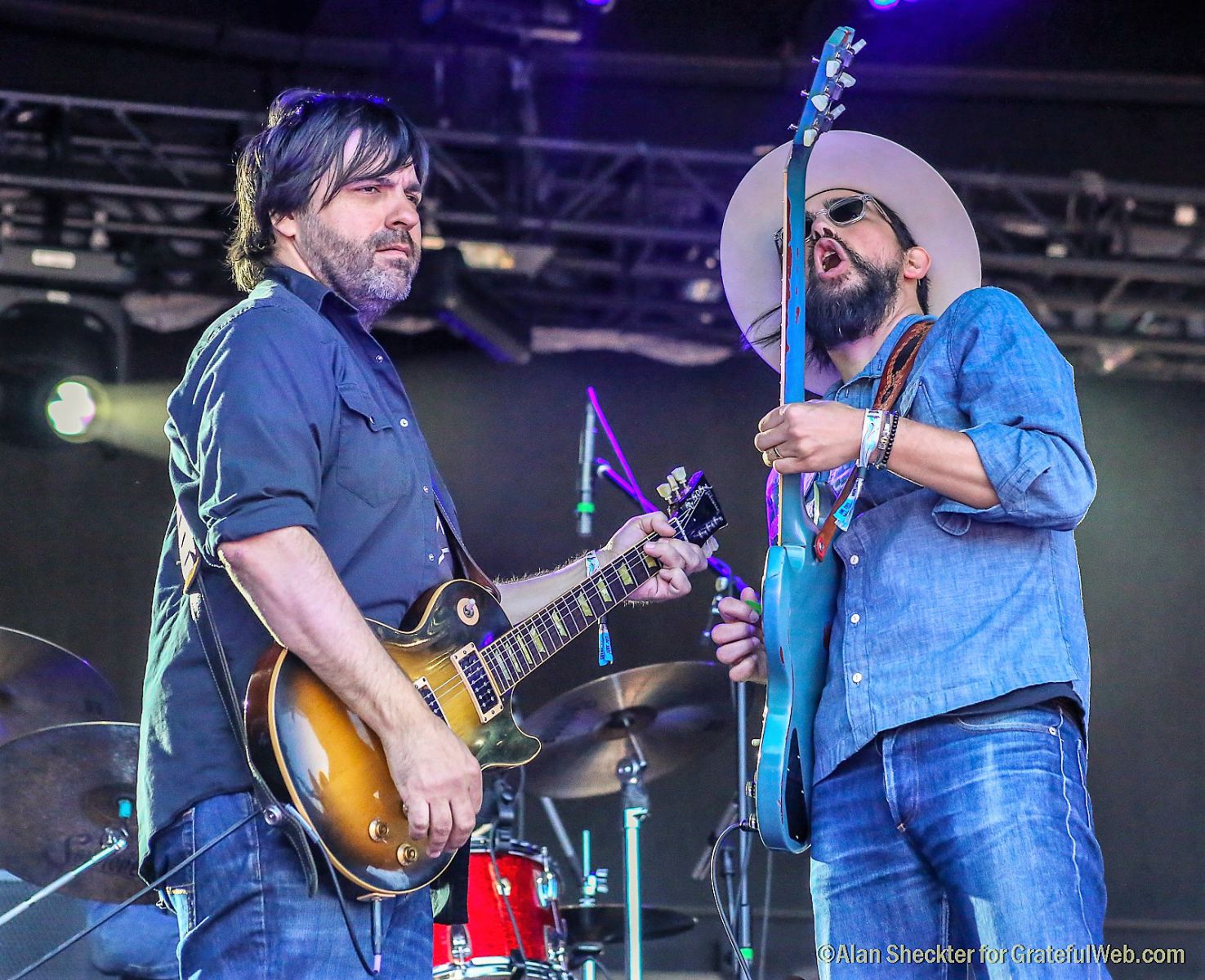 Preceding Jamtown, Jackie Greene and his band offered an excellent set of all-Jackie material. Limited to seven songs given the band' 45-minute window, Greene, who in recent years has performed with the Black Crowes, Trigger Hippie, and Phil Lesh & Friends, made the best of it, playing a set that satisfied his many loyal fans as well as those who discovered him for the first time. Greene, Nate Dale, and the rest of the band delivered fine versions of "Gone Wanderin'," "I'm So Gone," "Like a Ball and Chain," and "Till the Light Comes."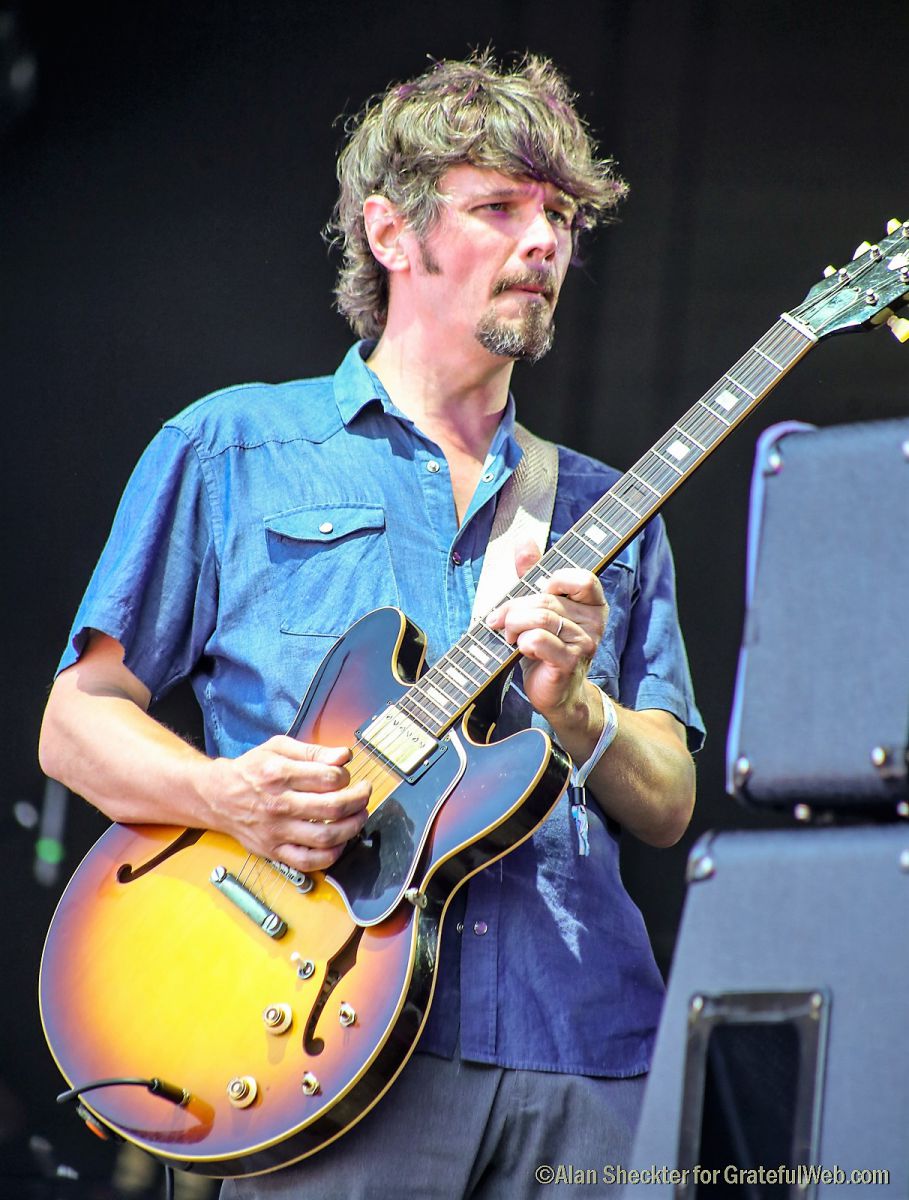 Earlier still, searing blues/rock was in the air for a set by North Mississippi Allstars, led by the aforementioned Cody Dickinson and his mighty guitar playing brother Luther. After a song or two, Luther said, "We're standing on hallowed ground here," then joked, "Who's got the Owsley?" Their set included compelling versions of The Allman Brothers Band's "In Memory of Elizabeth Reed" (with Duane Betts on guitar), Bobby "Blue" Bland's "Turn on Your Lovelight," and Mississippi Fred McDowell's "You Got to Move."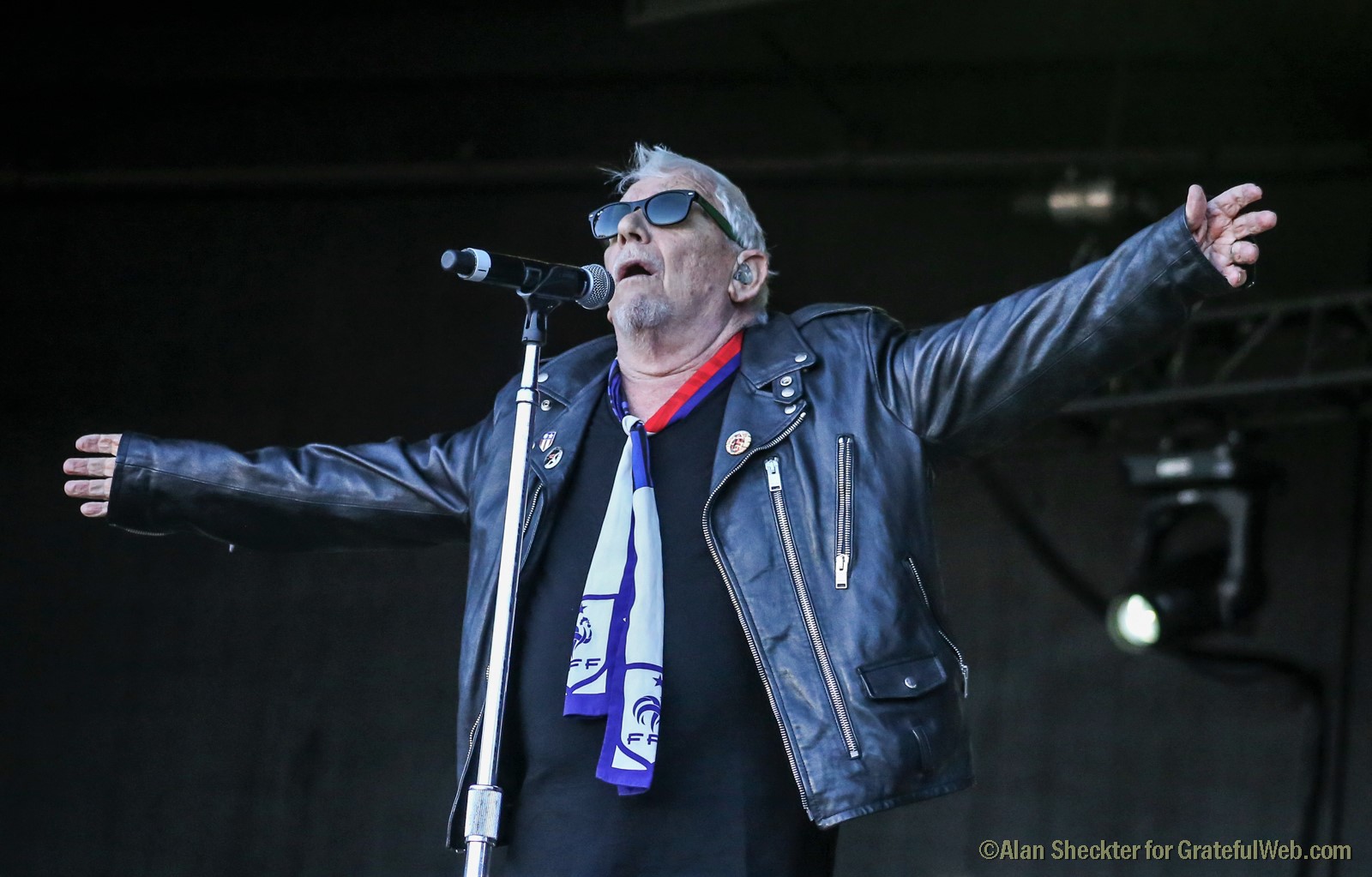 Back on Friday, festivities included a show by Eric Burdon and the Animals. Burdon, now 76, and still in fine voice and energy, delivered a powerhouse set of familiar Animals tunes, including, "We Got to Get Out of This Place," "House of the Rising Sun," "Don't Bring Me Down," and "When I was Young."  He also performed "the greatest protest song I ever heard," Buffalo Springfield's "For What It's Worth," and covers of Three Dog Night's, "Mama Told Me Not to Come" and Sam & Dave's "Hold On, I'm Comin'." He also played "Monterey," written following 1967's Monterey Pop, with lyrics that rang true in 2017, "The people came and listened; Some of them came and played; Others gave flowers away; Yes, they did; Down in Monterey; Down in Monterey."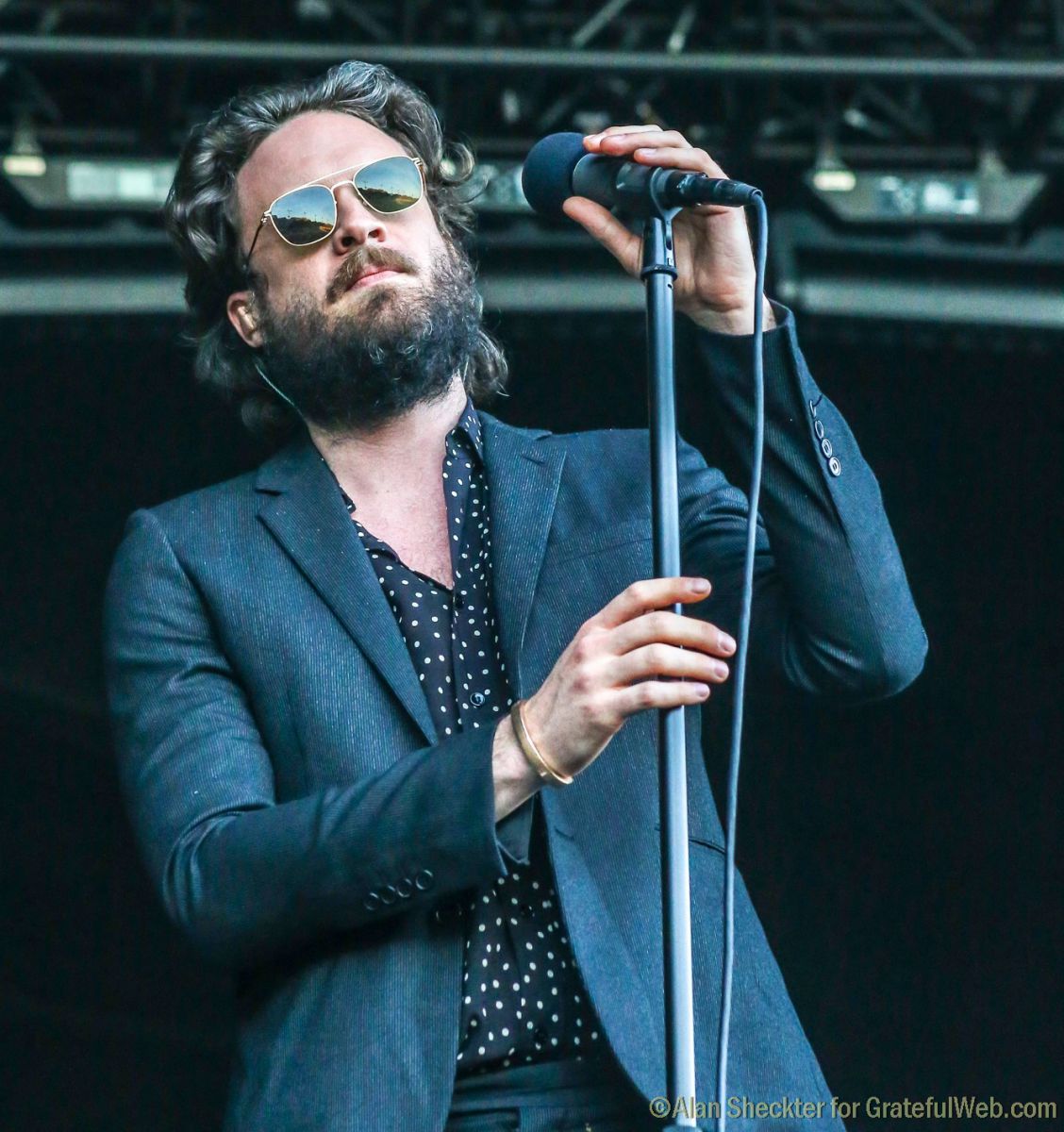 Blanketed in a framework of dream-pop, Father John Misty conveyed through socially conscious intelligent lyrics his deeply personal world perspectives.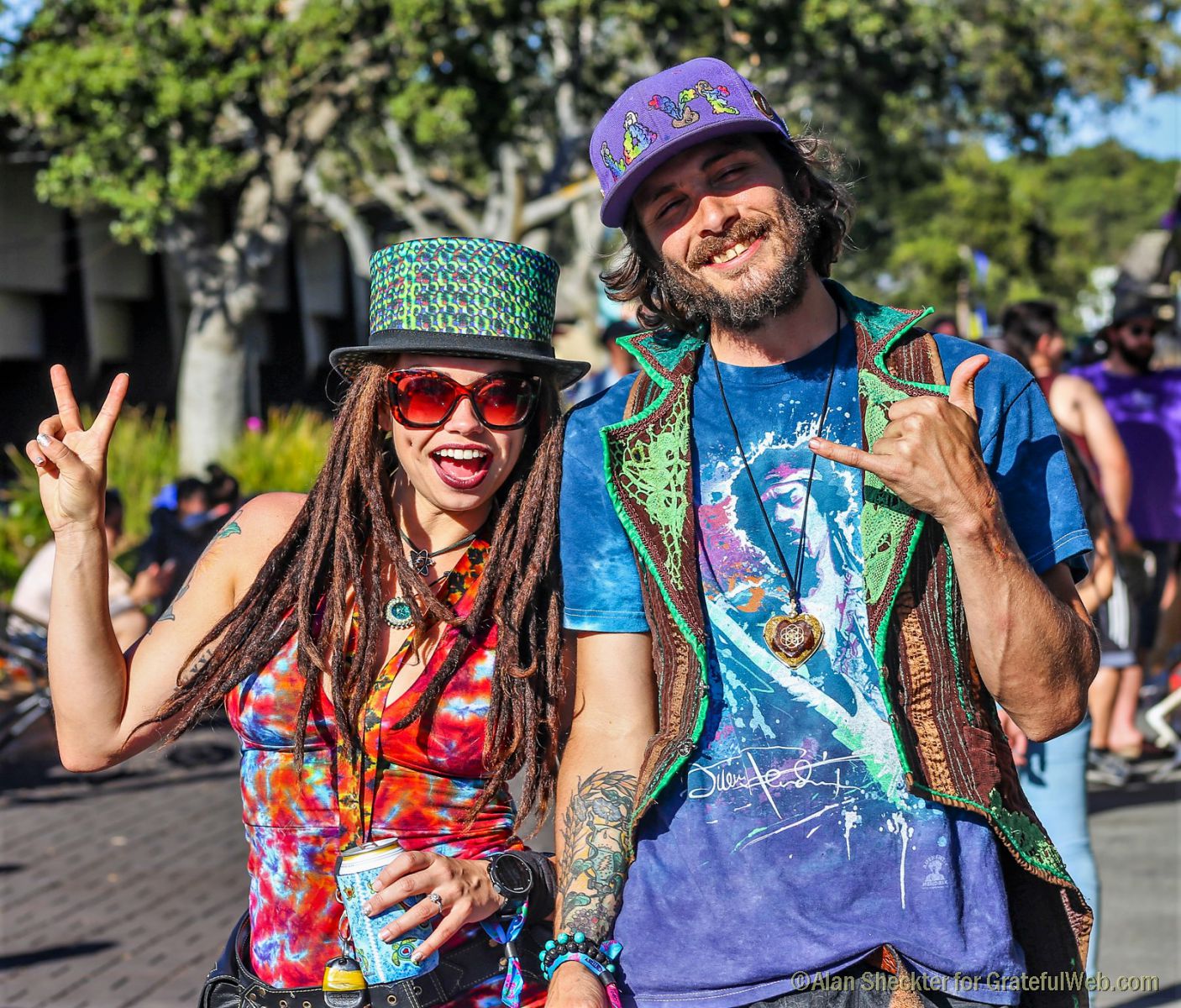 Songstress/pianist Regina Spektor's solo set was a wonderful diversion to the male-dominated performances of the day. With a passionate, expressive voice and classically trained piano skills, and a couple of songs on the guitar, Spektor's selections included "Us," "Better," "Fidelity" and "Eet."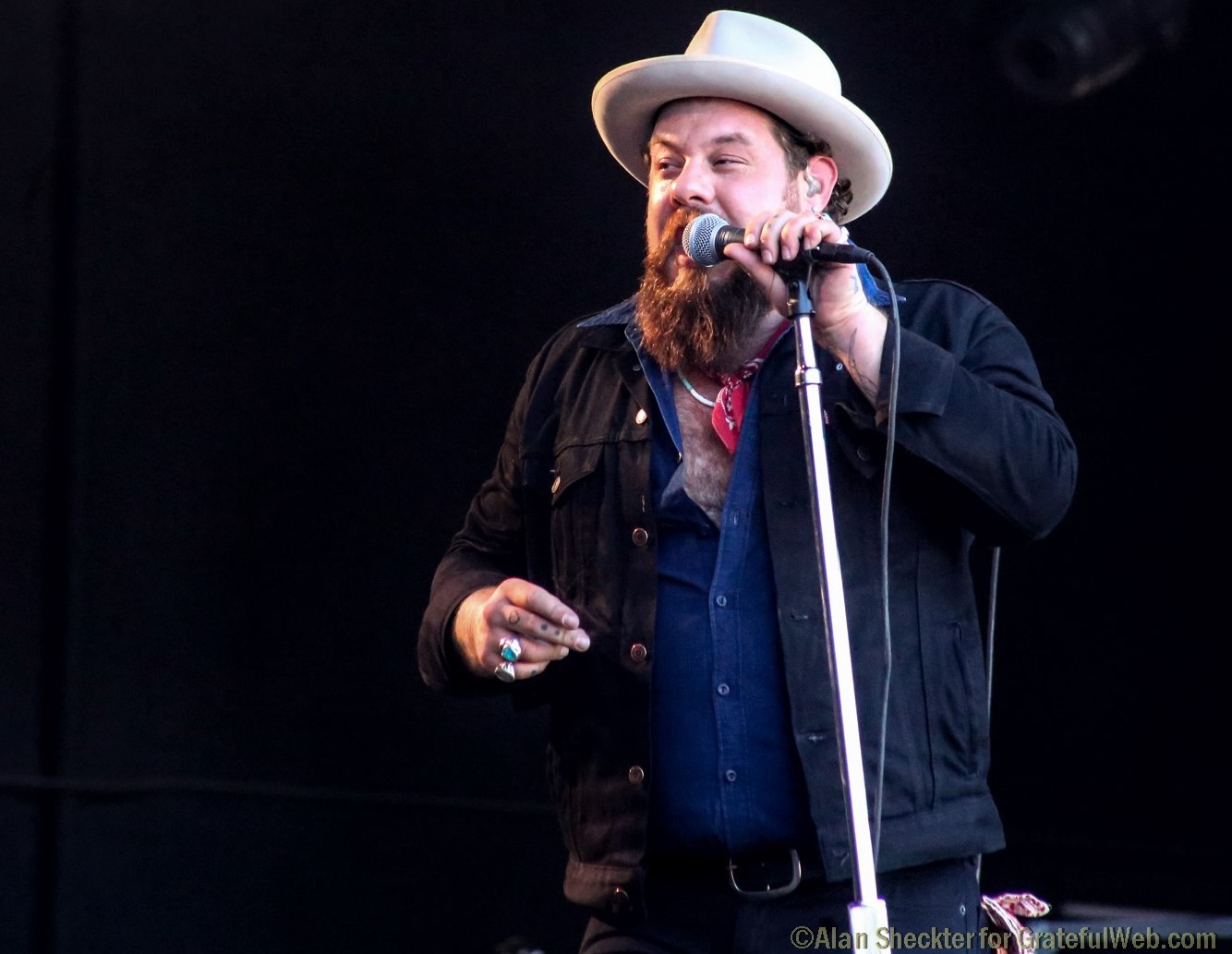 Nathaniel Rateliff & the Night Sweats also appeared on Friday, ending his set with a powerful version of Janis Joplin's "Piece of My Heart" (another throwback to the original Monterey Pop).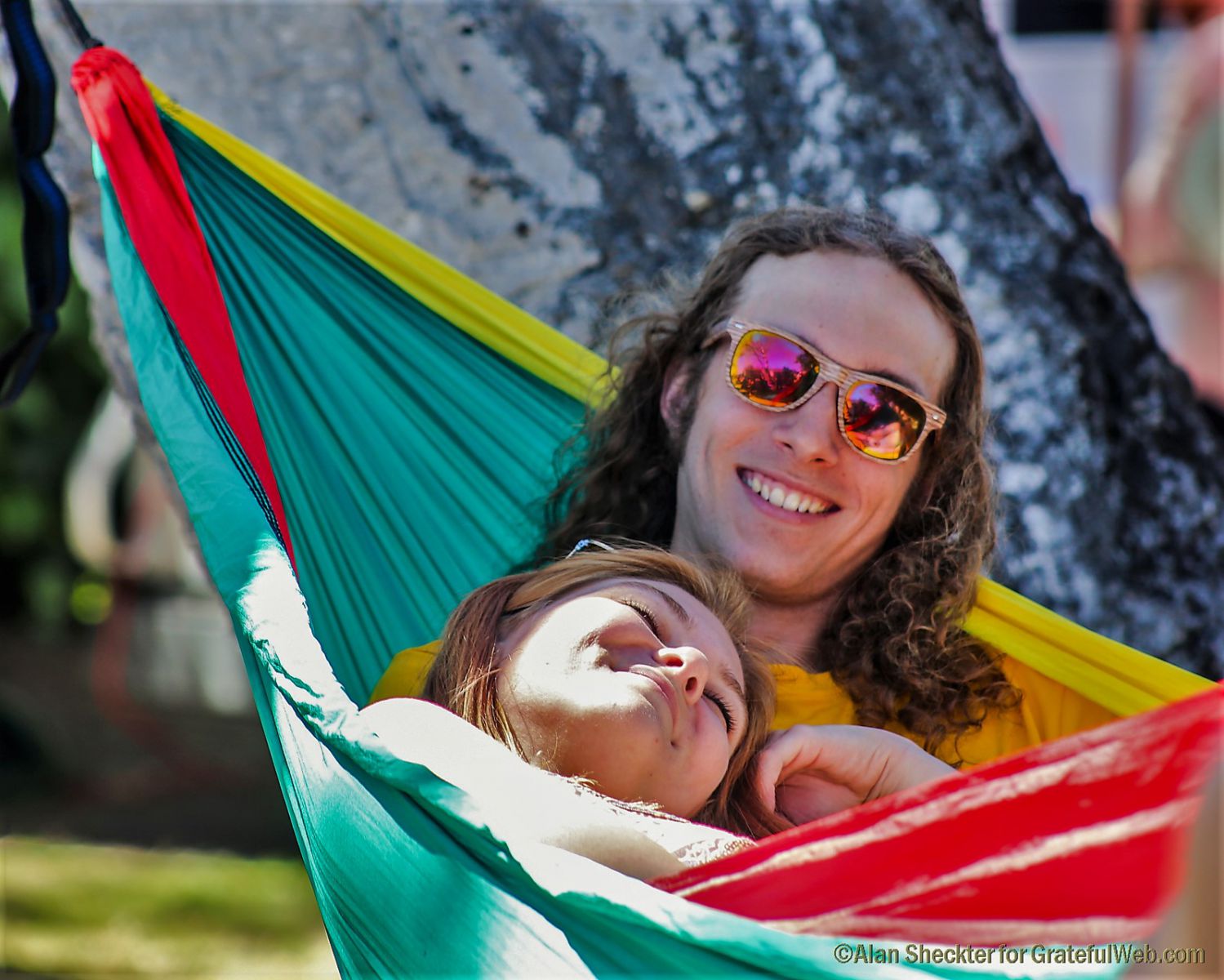 Performing too on Friday was soul-and-gospel headliner Leon Bridges – whose set included his biggest hit, "Coming Home," a version of Otis Redding's "(Sittin' On) The Dock Of The Bay", and ended with Rateliff and Misty onstage for "Mississippi Kisses." Langhorne Slim & the Law, and Sara Watkins of Nickel Creek fame started things off on Friday.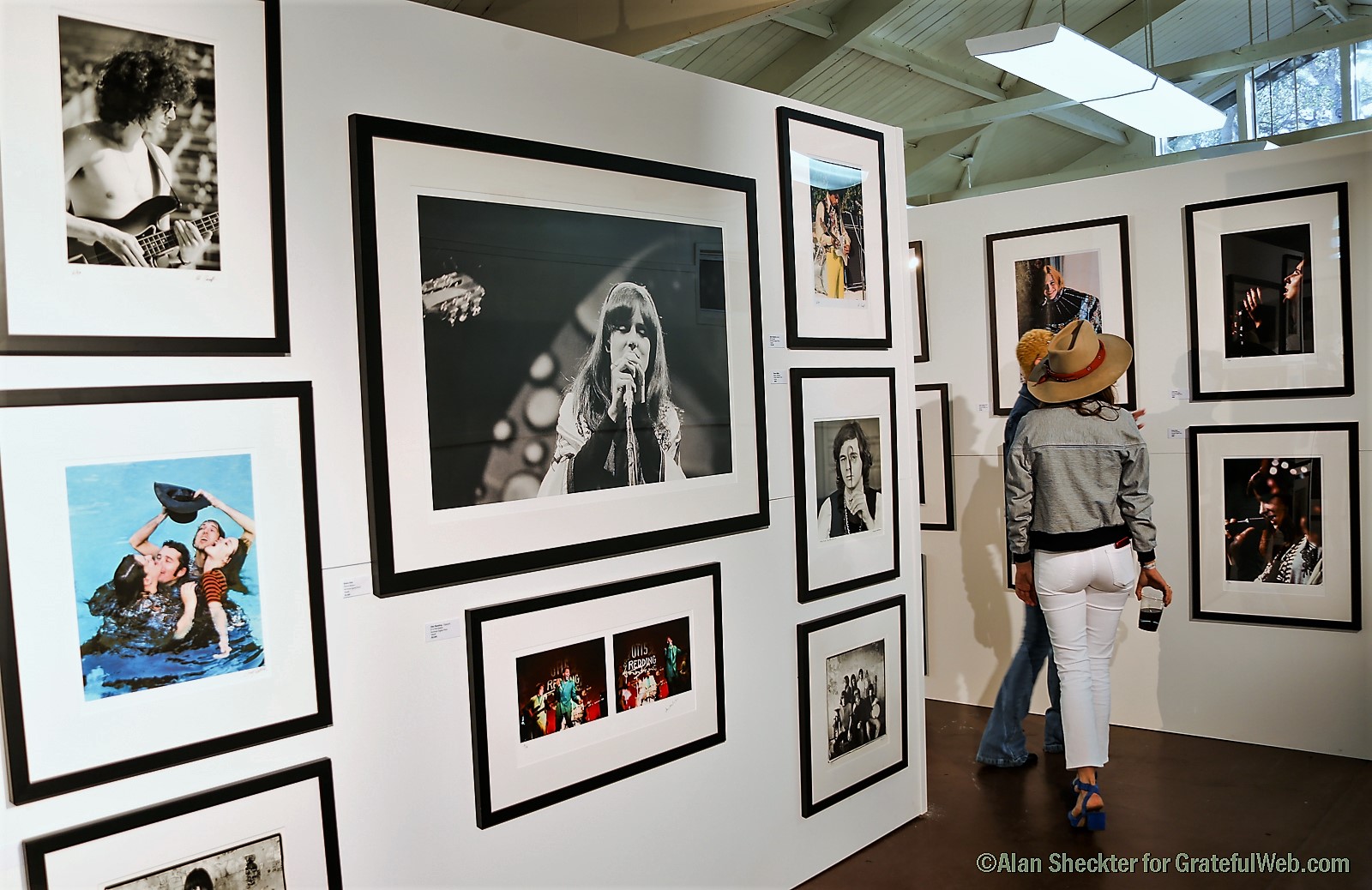 All dressed up for the occasion; the Monterey County Fairgrounds offered all sorts of goodies for attendees along the walkway to the main stage. Special audio/visual treats abounded and made for an opportune blend of reverence and admiration toward the 1967 Monterey fest. The renowned Morrison Hotel Gallery hosted a photo collection in one of the utility buildings that highlighted dozens of iconic images from the original festival, and many of the original photographers were on-hand, including Lisa Law, Henry Diltz, and Elaine Mays.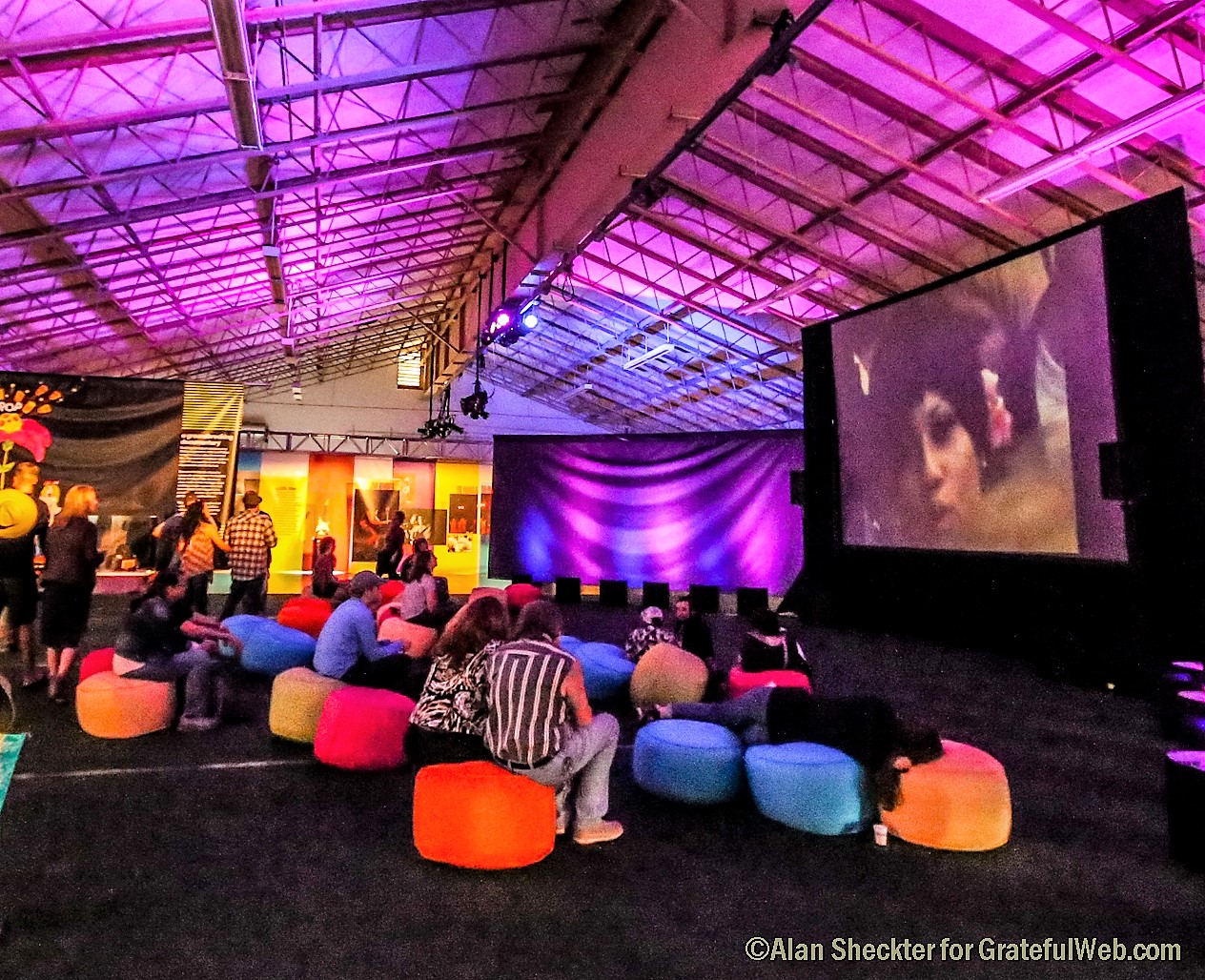 The "It Happened in Monterey Exhibition" occupied one of the large buildings. There, all sorts of rare memorabilia and ephemera were on display. All the while, the 1968 documentary film "Monterey Pop" was being screened on a large indoor screen. Filing out of that fine sideshow, one was greeted with the wafting, pristine sounds of 1960's era live music, thanks to the constant offerings from the sound system on the otherwise unused Garden Stage.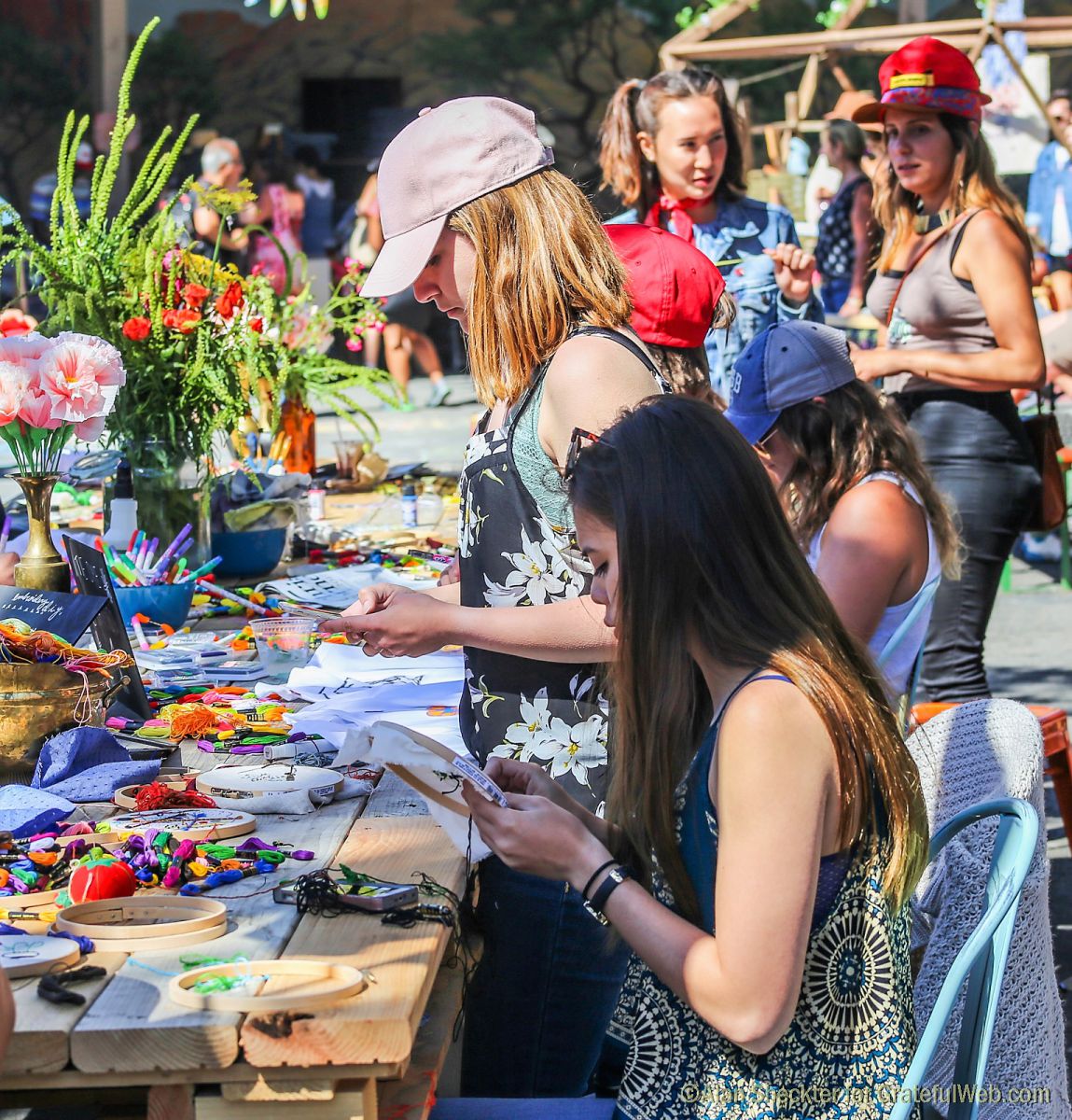 Around the corner in the welcoming Levi's Outpost courtyard, pillowed shared seating mixed with activities such as group embroidery and on-the-spot clothing modifications added to the communal spirit. Colorful Crafters and high-quality food vendors also dotted the landscape.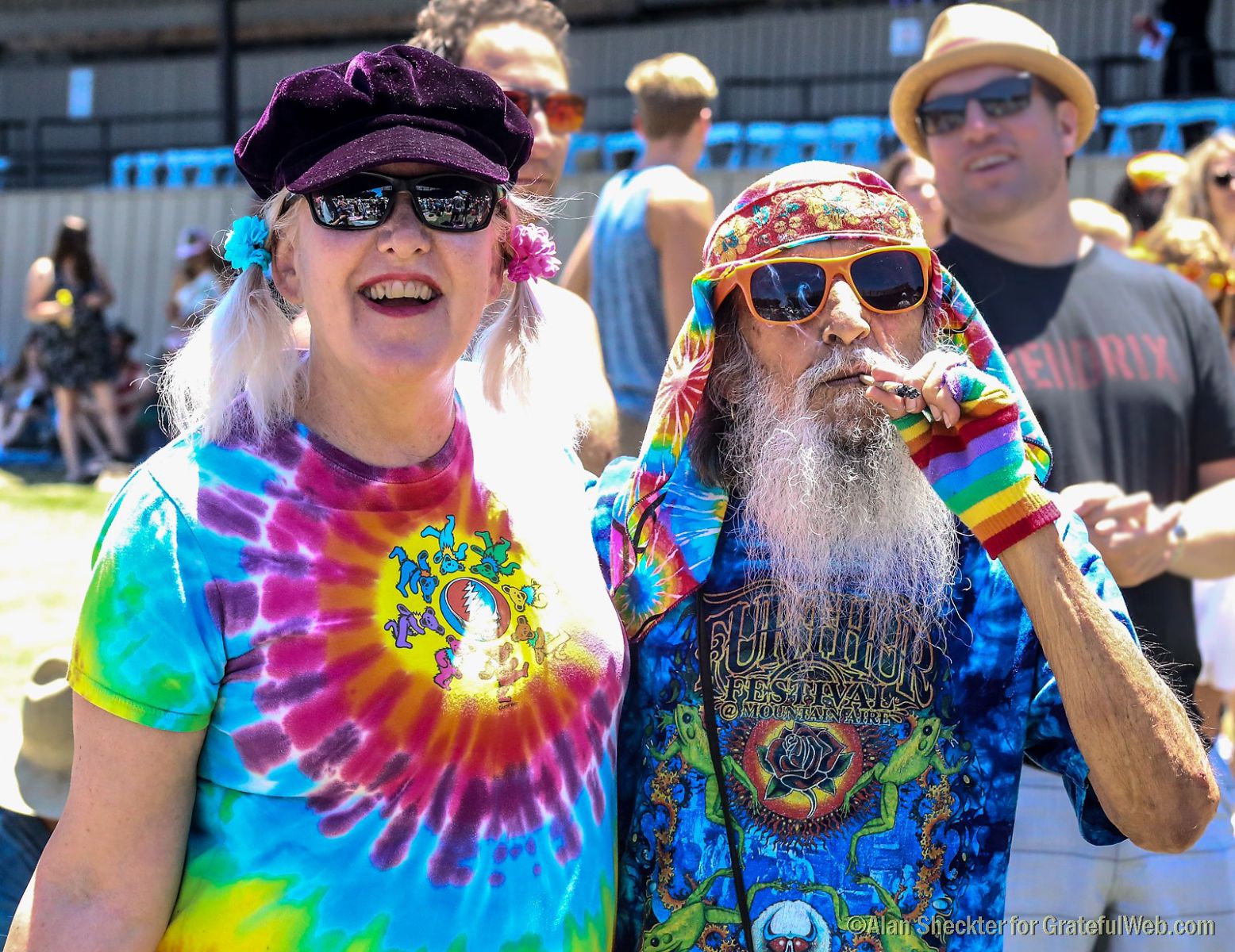 A print on display relayed a proclamation that original festival performer Lou Rawls made, summing up the impact of Monterey Pop. "There was a lot going on politically at that time. Many factions – the Black Panthers, the students at UC Berkeley — were making statements, but the statements didn't get serious press, only superficial attention. The press never focused on the counterculture until the festival. The festival did it … it was the first chance for all of us to really get together and touch, actually physically see, and communicate. It was a special moment in time, and I think everyone was aware of that."