On a brisk February night in Denver, Nederland jamgrass band Mountain Standard Time (with some help from some special guests) brought the heat to the Bluebird Theater for part of their annual Mardi Gras celebration.
After a stellar opening set from the Dead Winter Carpenters, MST came out in their current lineup, which features Nick Dunbar on mandolin and vocals, Stan Sutton on guitar and vocals, Curly Collins on bass, Zach Scott on drums and newer addition Ryan Ebarb (formerly of YAMN) on keyboards.
One of the first songs they played was an instrumental dubbed "Eat My Shorts," an "ode to Bart Simpson," as Sutton informed the audience. The band quickly settled into a groove on this song, which led to the trance-like intro for "Push on Through." Ebarb and Scott started it off slowly with a soft piano riff and light drumming. Sutton switched to his electric guitar and the song picked up from there.
Once that song was completed, the band brought out Jenni Charles, the extremely talented fiddler from Dead Winter Carpenters. The first song they played with her was off of MST's new EP Sunny, called "Behind the Bar." Dunbar introduced it by saying it was about the new bartender "who gets prettier and prettier the drunker you get." The song started off a little sloppy, but I just chalked that up to the fact that it was a new song and they were playing it with a guest musician.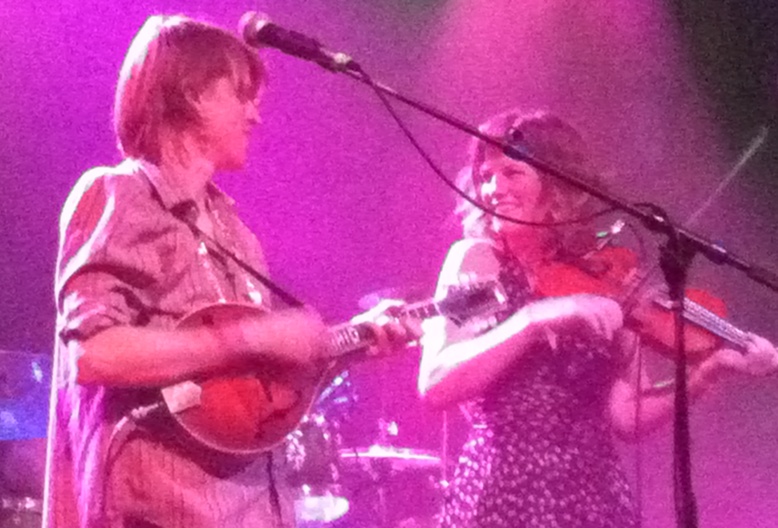 The next song, an instrumental, had Charles looking more comfortable and laying down a really nice fiddle solo. She displayed dazzling chops on the final song she played with the band, getting into an extended organ/fiddle duel with Ebarb that had the crowd hooting and hollering.
After Charles left the stage, MST played one more song in the original lineup. They called it a slow dance number, but it started off as kind of an eighties power ballad, with Sutton strumming power chords on his electric guitar and Collins laying down a bass line that seemed more suited for a progressive rock song. After a few minutes of jamming, the song completely switched gears and became a rather cheesy love song. After a verse and a chorus, the song switched back to the loud, rocking style, and then back to the love song. Not going to lie, this song didn't do a lot for me. The opposing dichotomies made it difficult to really get into the music and the lyrics ("I would move mountains if I can get closer to you") were a little too cliché for my liking.
Finally, it was time for that evening's main guest: Jeff Austin, the singer and mandolin player from Nederland mega-band Yonder Mountain String Band. The crowd's energy picked up noticeably once Austin hit the stage, and they started with a funky jam that allowed him to find his spot in the music fairly seamlessly. Next was a hard-rocking fast tune called "Tear it Down," where Austin was able to lay down one of his signature head-banging mandolin solos.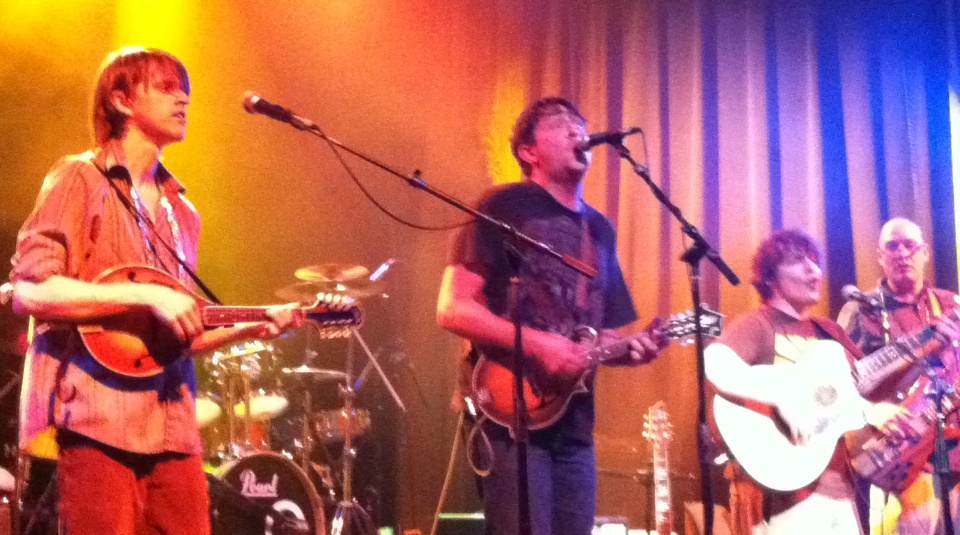 At the end of the first set, Austin sang "Raleigh and Spencer," a traditional number that has become a Yonder staple. It started off surprisingly slow and subtle, which is not how Yonder normally plays it. After the first verse, however, the song sped up and spun the crowd into a dancing frenzy.
The second set began with just MST on stage again. Highlights included a tune Sutton sang about road rage while driving up Canyon Road to Nederland from Boulder, and fan favorite "Picture", sung by Dunbar. He also switched to an electric mandolin for that song, leading to a terrific jazzy interlude featuring strong solos from both Dunbar and Ebarb.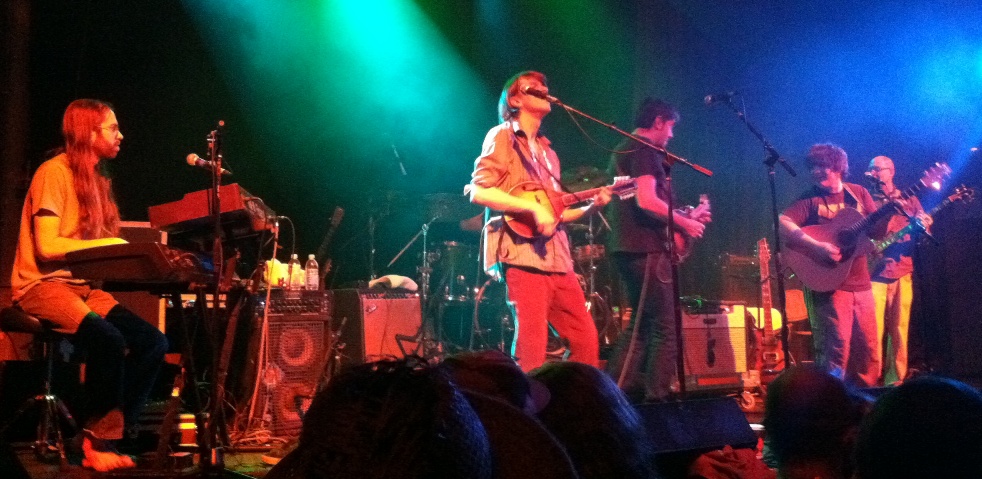 Eventually, Austin joined the band for a few more songs and the encore, including a long, jammed-out version of Austin's own "King Ebenezer." Overall, the show was pretty fun. I do think Austin should have been featured on a few more songs, considering his name was on the billboard in letters as big as the headlining band. But Mountain Standard Time is a fairly excellent band in its' own right, with or without Austin. The addition of Ebarb to the keyboard adds a completely different dimension to the music, and their sound definitely still has a bluegrass vibe to it despite the lack of a banjo player. I expect their Mardi Gras tradition to continue for years to come, and I wouldn't be surprised if they started playing bigger venues down the road.