Keith Richards' blending of rhythm and lead guitars, the "ancient art of weaving," is nothing new. In fact, it's relatively common. It doesn't take a trained ear to recognize, but one night with the southern guitars of The North Mississippi Allstars and Anders Osborne is enough of a case study in showing how to do it properly. Their combined recording effort under the moniker N.M.O. (North Mississippi Osborne), "Freedom and Dreams," sparked an extensive trek across the states and included a night at The Ogden Theatre in Denver, Colorado. While technically a co-bill with each band performing separately, the personnel blended together on the second to last stop on the road to create an open-ended game of musical chairs.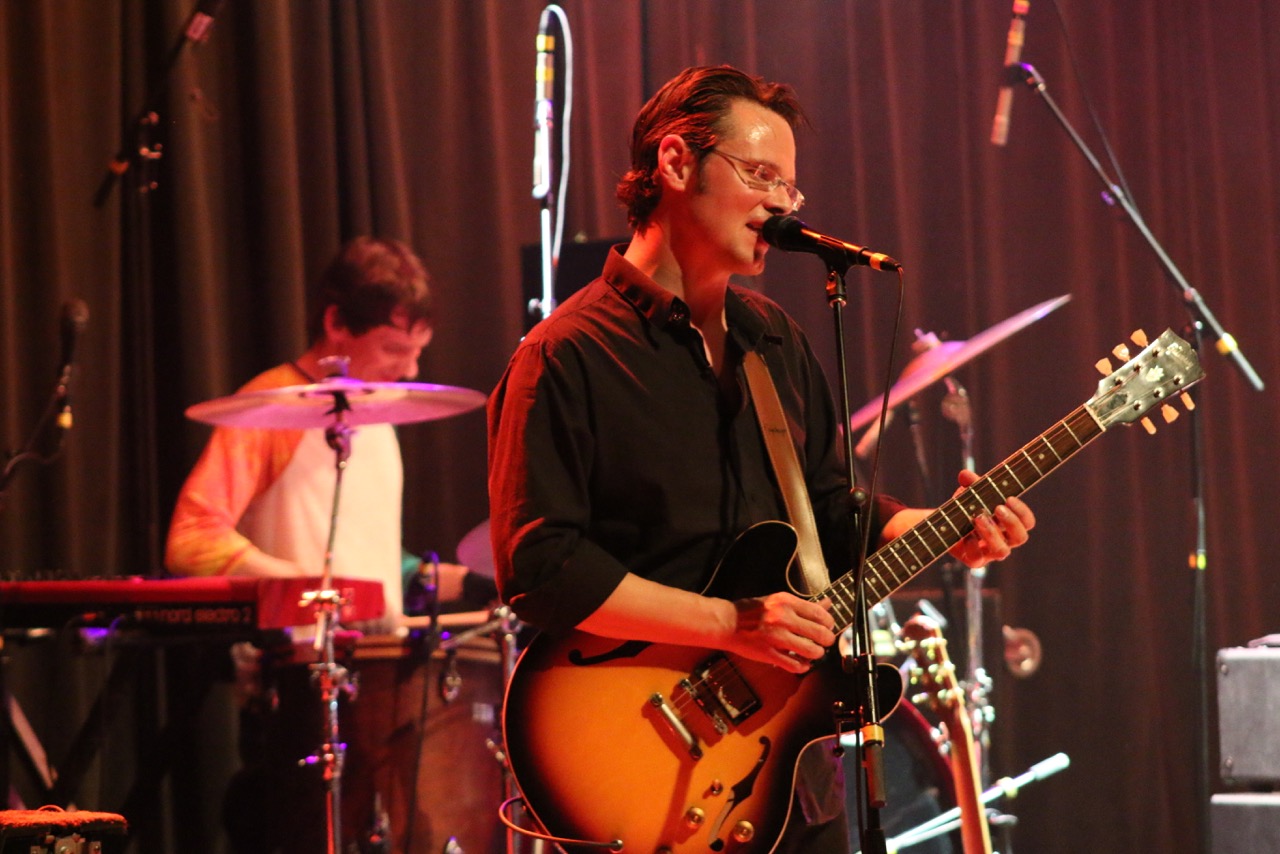 Anders and NMA's Luther Dickinson are anything but strangers. They've played together in Southern Soul Assembly with JJ Grey and Marc Broussard. They've jammed in variations of Phil Lesh's bands. The past year might have been the most they've worked together, but that doesn't mean it was the beginning. Anders' brute-power chords are complimented by Luther's DIY approach to multi-instrumental mastery, showing their familiarity. Luther's Delta slide can accompany any of Anders' tunes; his ability to provide the missing piece to the puzzle uncanny. Since we're getting into the NBA Playoffs, how about a basketball comparison: Luther has the court vision to see things happening in real time, maybe even before they happen, and has the ability to read and react. He sees where a song is going or where the music is leading them, always focused and furthering the conversation within the moment. This can be said of the entire North Mississippi Allstars trio, with brother and drummer Cody Dickinson and beast of innovative interpretation Lightnin' Malcolm getting their feet wet with every instrument on stage.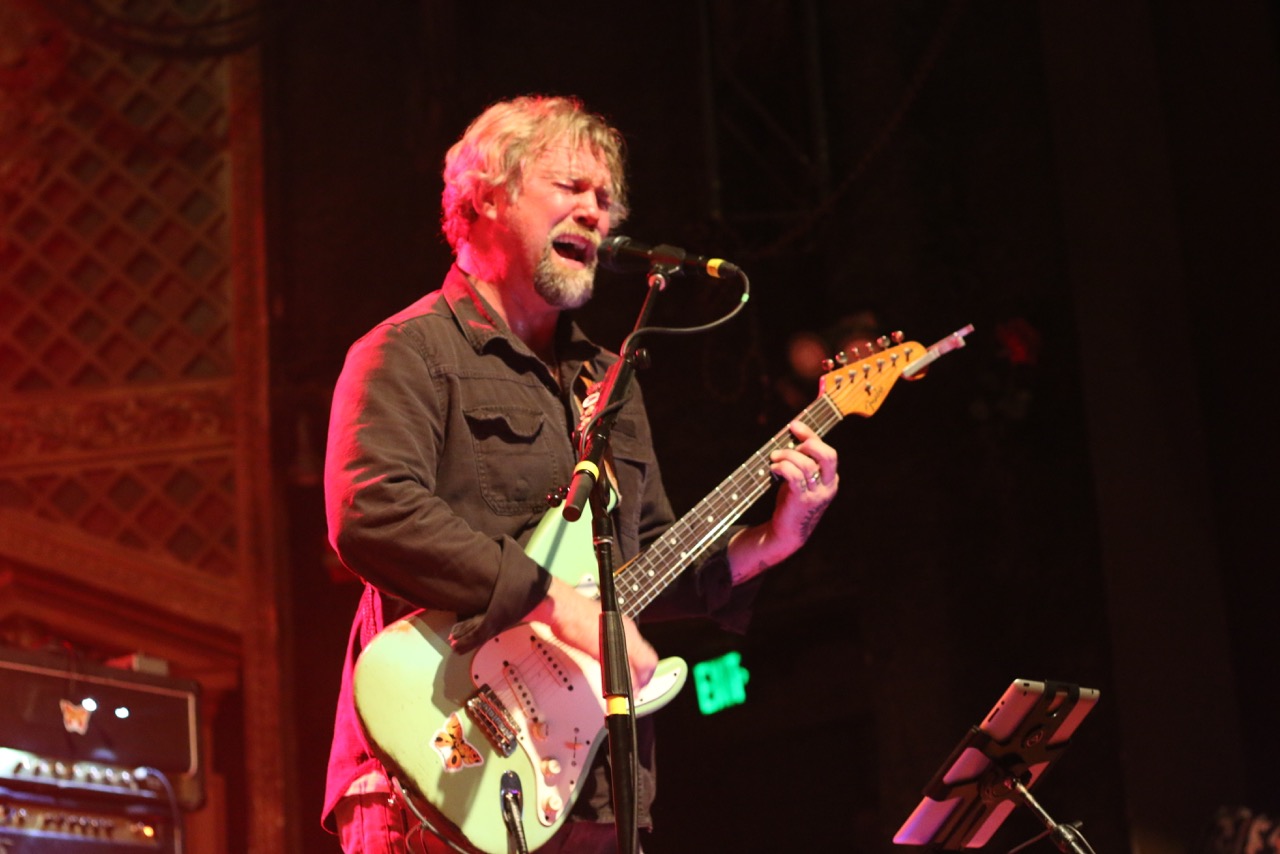 The North Mississippi Allstars started the train ride of a show that blew by like The City of New Orleans (the train that runs the blues trail from Chicago through Tennessee, Mississippi and into the Crescent City) with Mississippi Bollweevil. The over three-hour marathon performance didn't waste time with stage changeovers or setbreaks, seamlessly integrating the scenery from every stop into different band configurations. The order of the show was technically a set by NMA, a set by Anders Osborne Band, a set by N.M.O. and a couple of acoustic numbers before a NMA closing-encore set.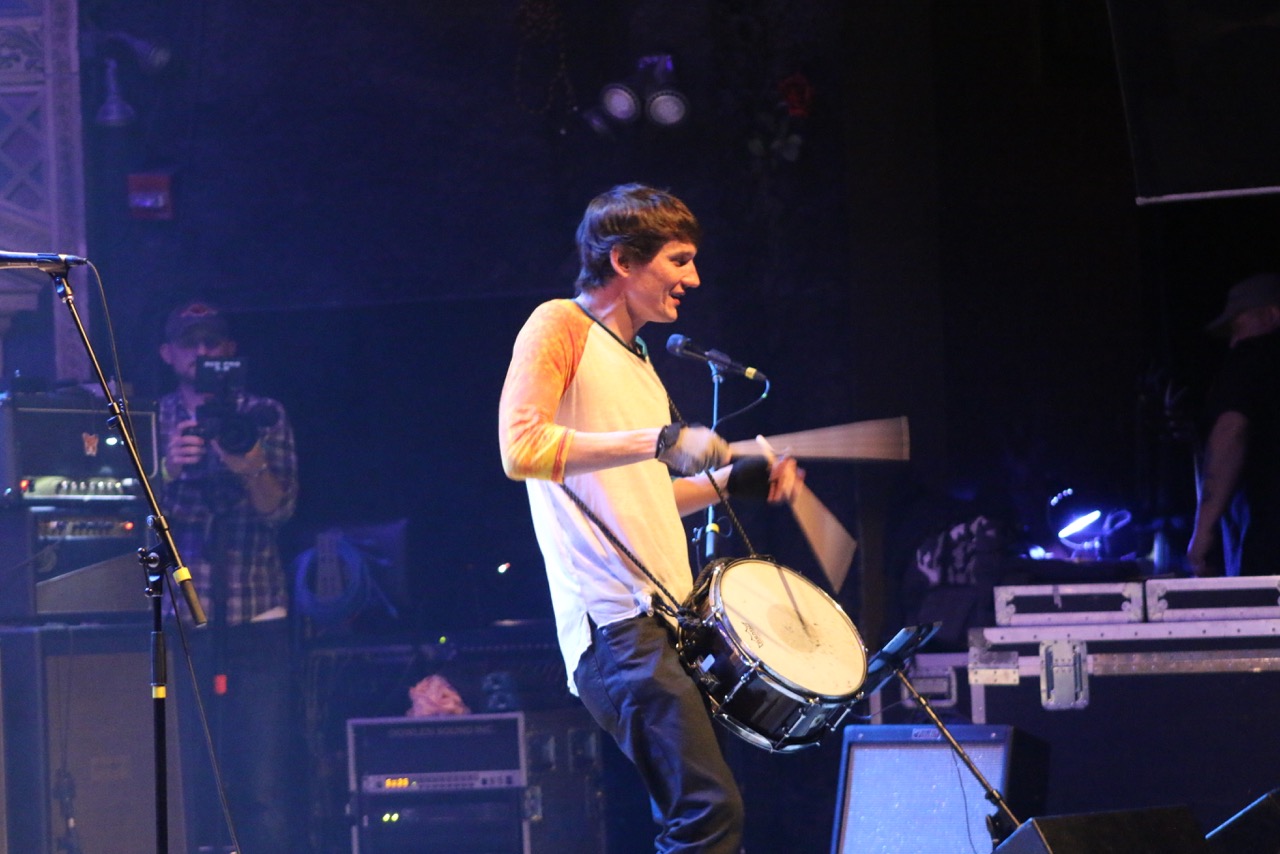 Cody's room moving beats bounced in conjunction with the bass, and Luther reveled in his guitar's southern twang. His always-enigmatic stage presence backs up his blues-garbled, off the cuff vocals that always fight to keep up with his fingers. Changing guitars on the fly and often, they ripped through Never in All My Days and Up Over Yonder. They ran through RL Burnside's Po Black Maddie, music they grew up with under their father Jim Dickinson's watch. Luther switched over to bass after a romp through Shake (Your Mama), and Malcolm belted out Big Rock, a decisively upbeat tune differing in structure but fitting the mold. Luther played one of his signature can/cigar box guitars on Rolling and Tumbling (Drinking Muddy Water), and ML (Going Home) saw Cody on guitar as the three piece meandered through the high end, fret straddling instrumental that shined like a take on The Allman Brothers Band.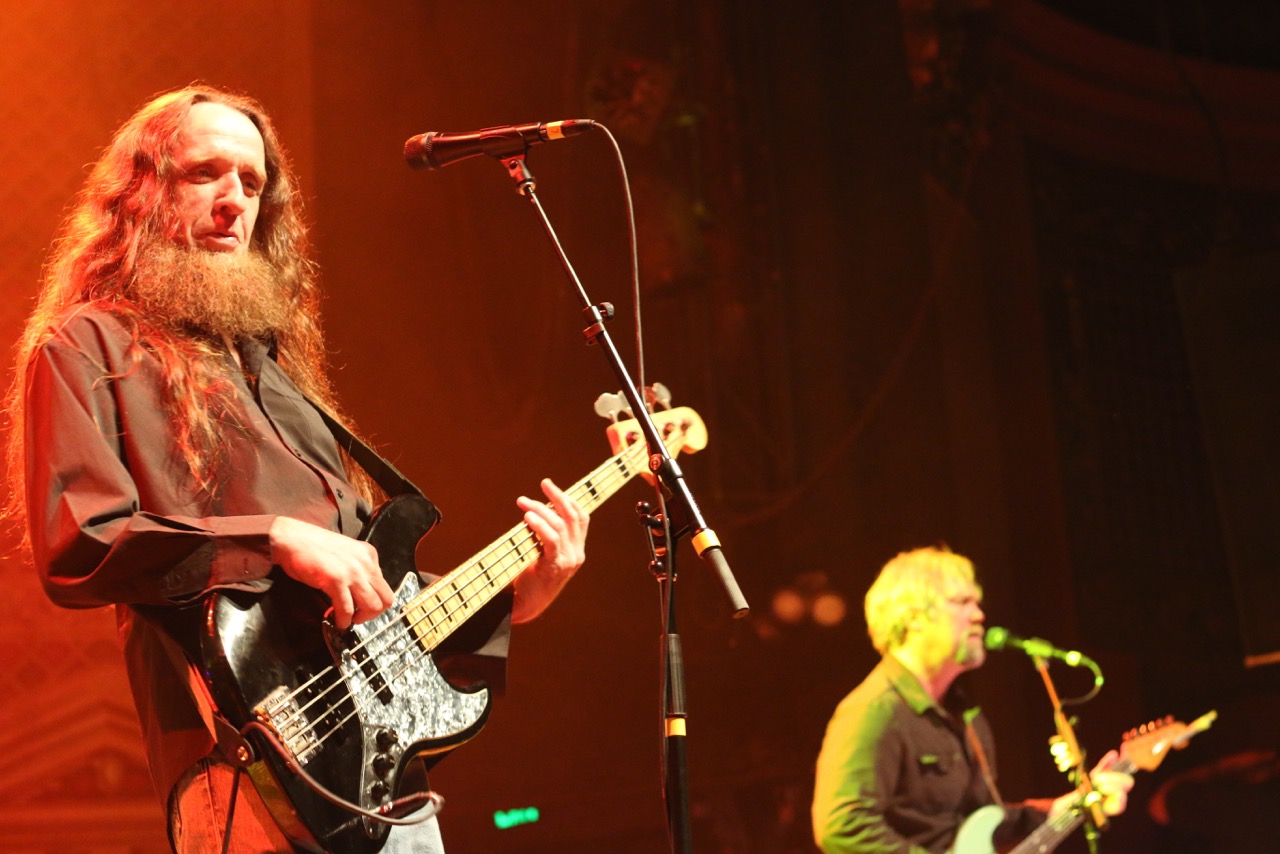 The Dickinson Brothers walked off while Anders and bassist Carl Dufrene plugged in and drummer Brady Blade perched behind his kit. Malcolm stuck around on guitar for Pleasin' You, getting on all fours with Anders and slithering across the stage. Anders' emotively introspective Echoes of My Sense saw Luther relieve Malcolm on guitar and initiate the North Mississippi Osborne's take on the art of weaving. After Anders' Back on Dumaine, they branched into Grateful Dead territory with Going Down The Road Feeling Bad, bynow an obligation to the Deadheads they've won over through Phil Lesh.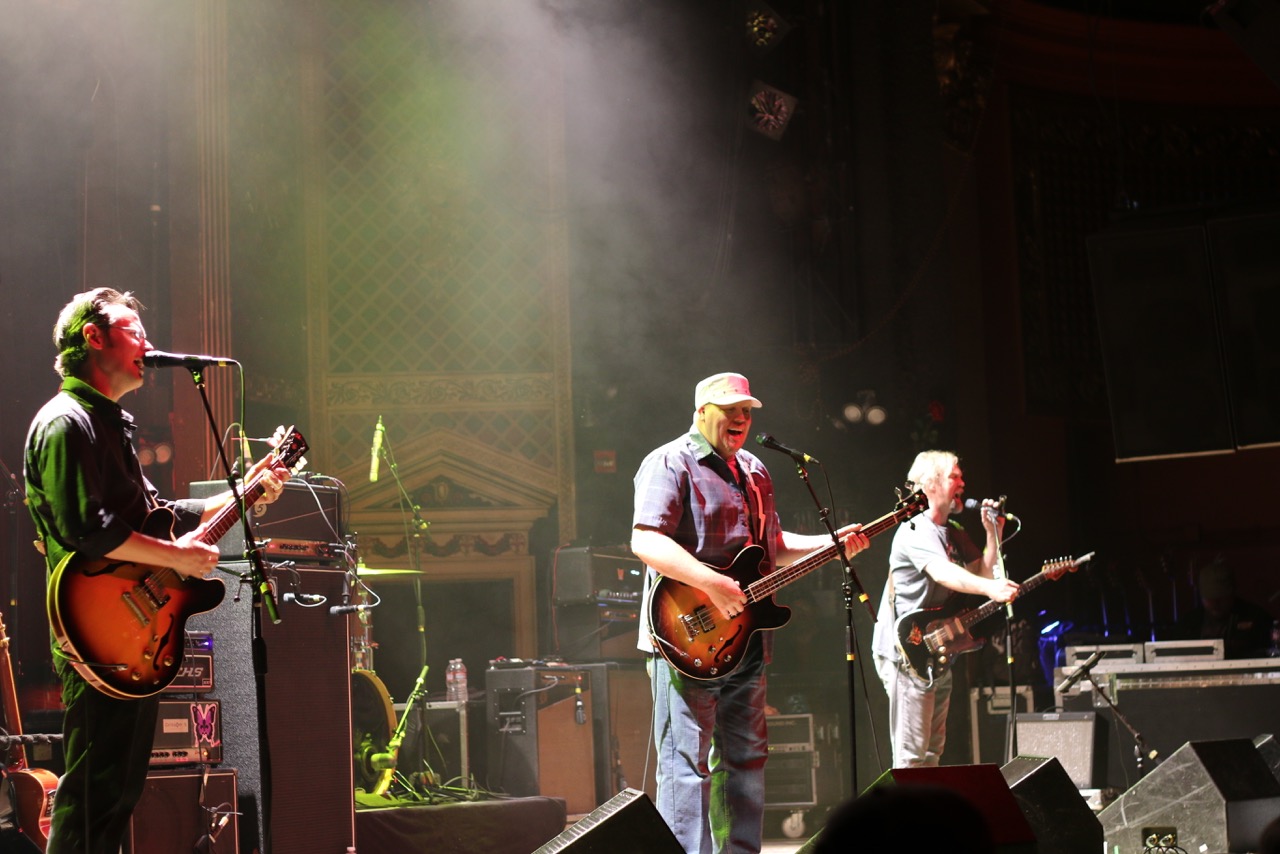 The North Mississippi Osborne segment of the show got under way with Junco Pardna, tailored to what can be thought of as a down and addiction-raddled Osborne prior to his career and life renaissance. Cody and Blade formed a drum tandem for Back Together, which continued the steady stream of songs from "Freedom and Dreams." Anders provides the main vocal presence for most of their songs, and while his guitar can be dominating, Luther's master weaving opens new avenues.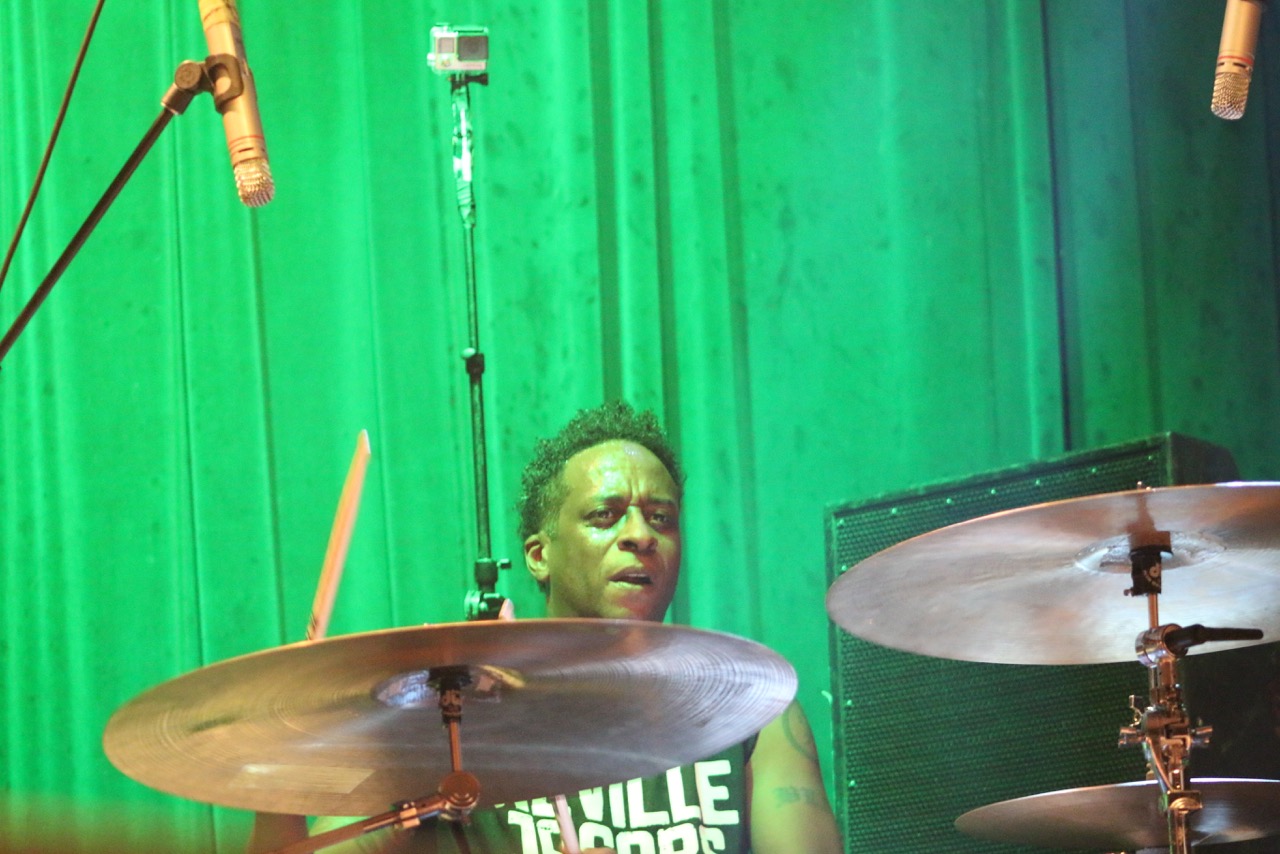 The most touching lyrical imagery on the album is found on Dyin' Days, a morbidly descriptive yet upbeat account detailing the celebration of life after death in New Orleans. Cody worked the keyboard he had adjacent to his kit, and the combined group jammed into a quickly paced refrain of Neil Young's Down By The River before moving into Kings and Peasants. They wrapped up their jaunt through the new album with Away, Way Too Long and Brush Up Against You, before things went wild on Fiya Water with Cody strumming an electrified washboard to a party vibe full of drums and tambourines. Anders' fuzz burner, On The Road to Charlie Parker, defines the artist through distortion and aggravated, junk-fueled lyrics written during a reflection on what life had come to be before getting clean (Parker was no stranger to addiction and died at thirty-four). The entire ensemble walked off after the thrashing pinnacle, leaving the stage empty for the first time all night.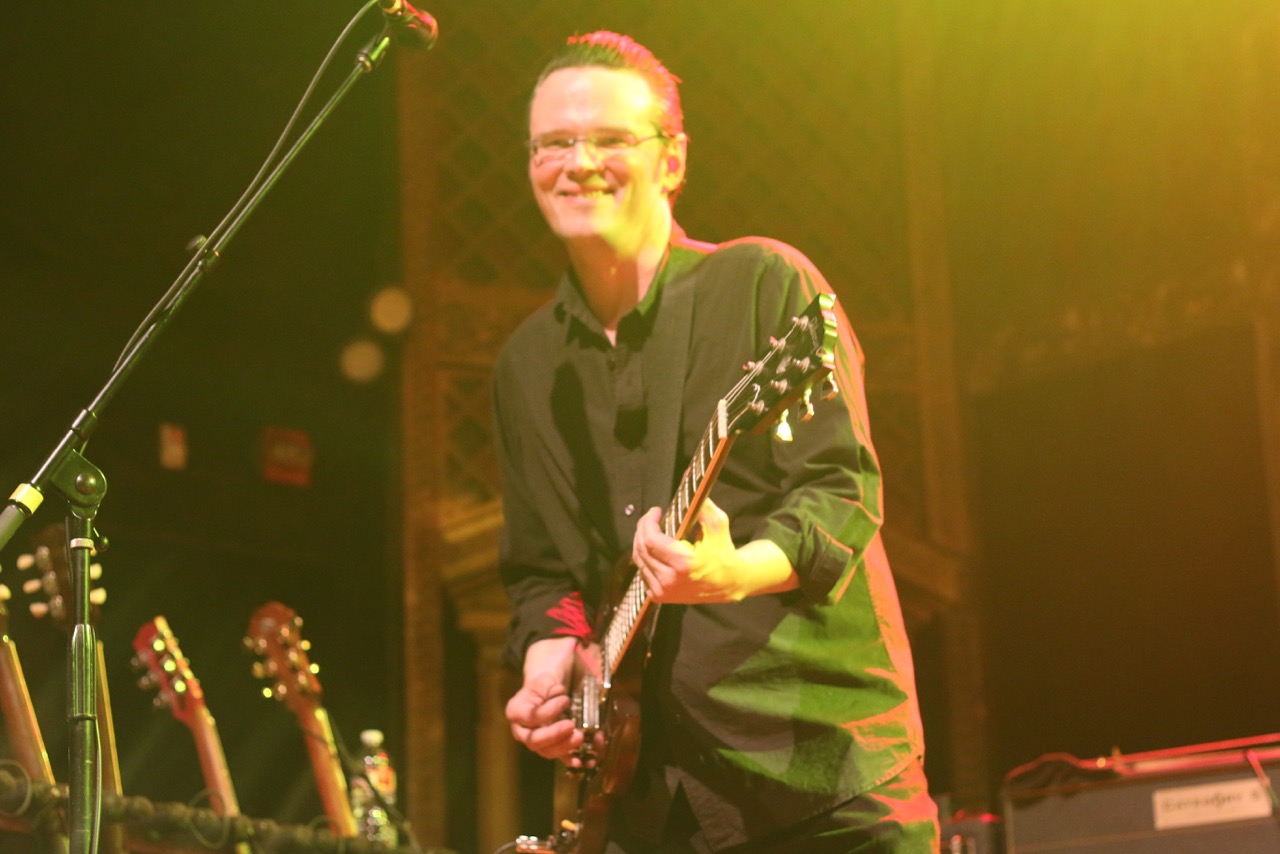 Luther played an acoustic Tallahatchee (Bird of The Moon) off of his solo album, "Hambone's Meditations." Anders returned to the stage with his acoustic as well, playing a tune named for a lady here in Colorado, Annabel. The second taste of Grateful Dead saw Anders on Friend of the Devil and encouraging the crowd to sing the bulk of the chorus. Anders left the stage after giving his thanks to the sold out crowd and let the North Mississippi Allstars take the wheel for one more spin around the block.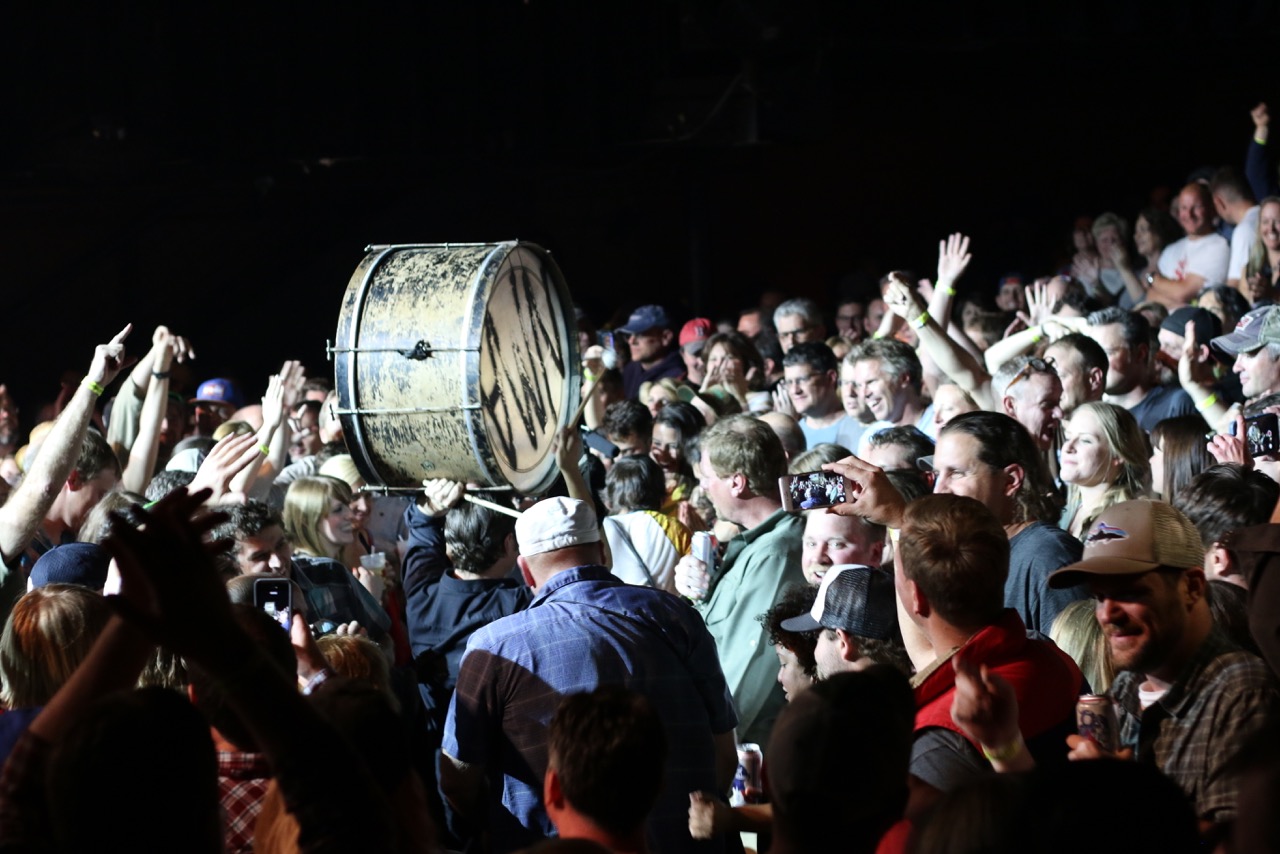 It only seemed fitting to end the show where it began, and the Dickinson Brothers found enough room in the tank to take them right up to the curfew. The blues standard You Gotta Move started a stream of songs that culminated in the traditional gospel tune covered by the Grateful Dead, We Bid You Goodnight. After over three hours of seamless southern rock and retrospective ballad weaving, they did just that.