Start talking about festivals that cater only to the almighty funk genre and watch your list quickly shrink. A brief internet search would lead me to believe there are very few such festivals. My friends, I am proud to report back from the very first Phunkberry Music Festival.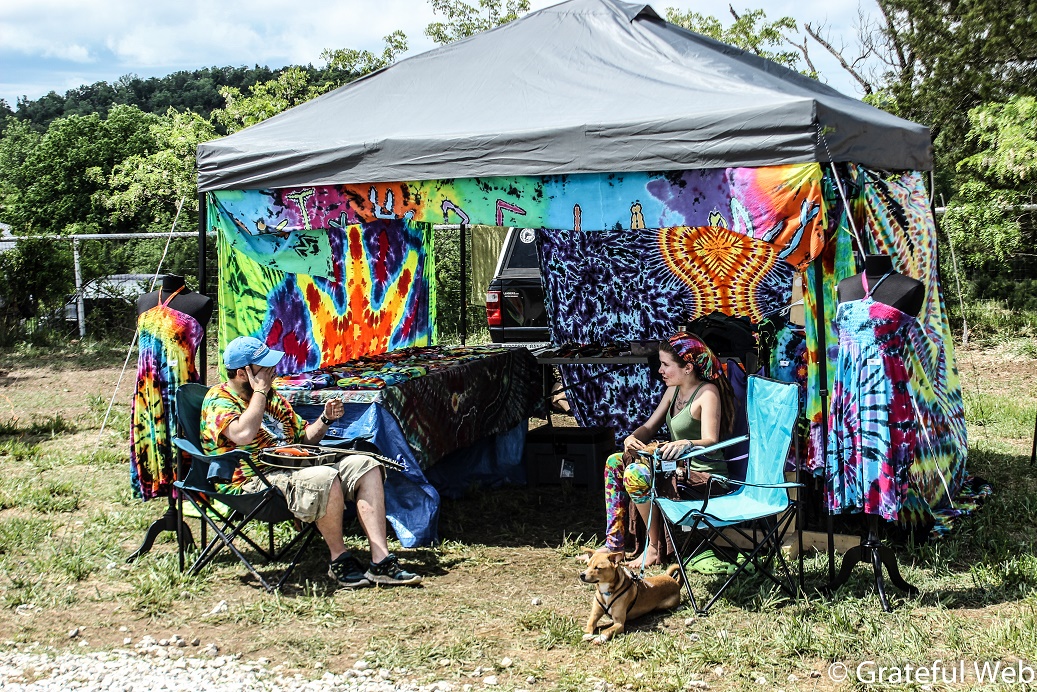 The venue itself is worthy of an award.  Nestled among some of the most hidden ozark mountains, these views are true burglars of breath. The main stage is massive. The entire Chicago Symphony Orchestra could fit. Plenty of vendors offering food and a multitude of other items had Shakedown Street bustling night or day, rain or shine. Aside from main stage, a smaller stage within the late night tent also served as a dry acoustic jam house when weather conditions forced the sound crew to take action. Lastly, the free public bathhouses, general store and safeberry crew had everyone comfortable and feeling at home.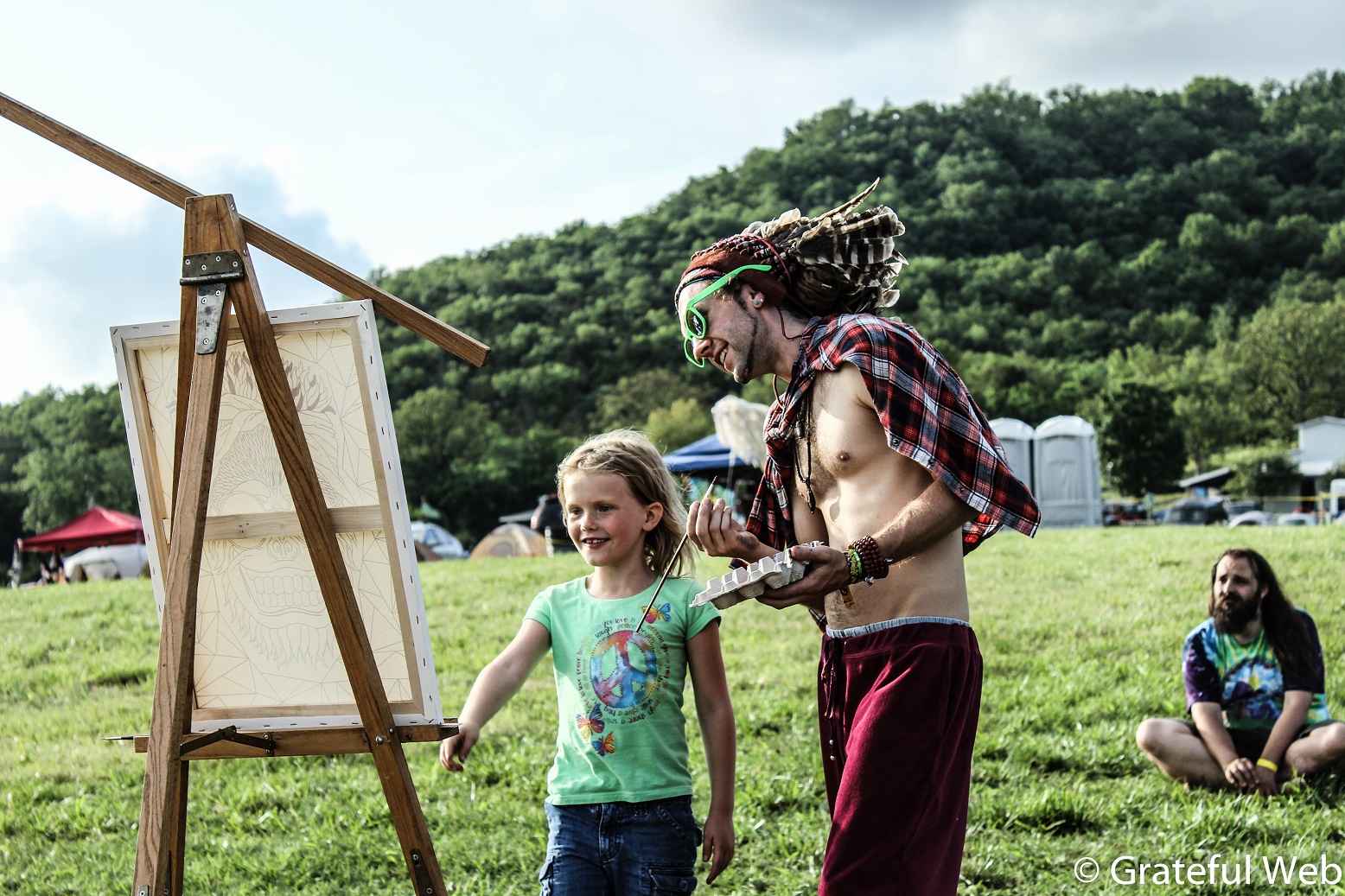 Stepping out of the car, one of the first things mentioned is "The Shrine", and whether or not you have seen it. This is in reference to a shrine to honor the great Jerry Garcia. Taking the trek up the hill to view the monument takes little effort or preparation as it is discernible from main stage. Upon first sight the viewer may feel a slight exhilaration and excitement from the short trek up the hill, or rather from the powerful effects of the monument itself. I noticed that no matter how talkative a group may be heading up to the shrine, as soon as they arrive to the rock bluff that the monument sets upon, everyone is silenced.  Towering pillars with artistic foam flowing in and out welcome you into the arms of the shrine. Below a large portrait of the legendary Mr. Garcia are offerings, trinkets and other items previous visitors have placed. Kindred Spirits turning away from the shrine, eye level with the tops of mountains that seem within reach, can now see the entire venue just hanging in place, among the ozark mountains. This eagle's view of the good times happening below beckons you back from the serene and right back into the festival vibe. It's good to take even an emotional break.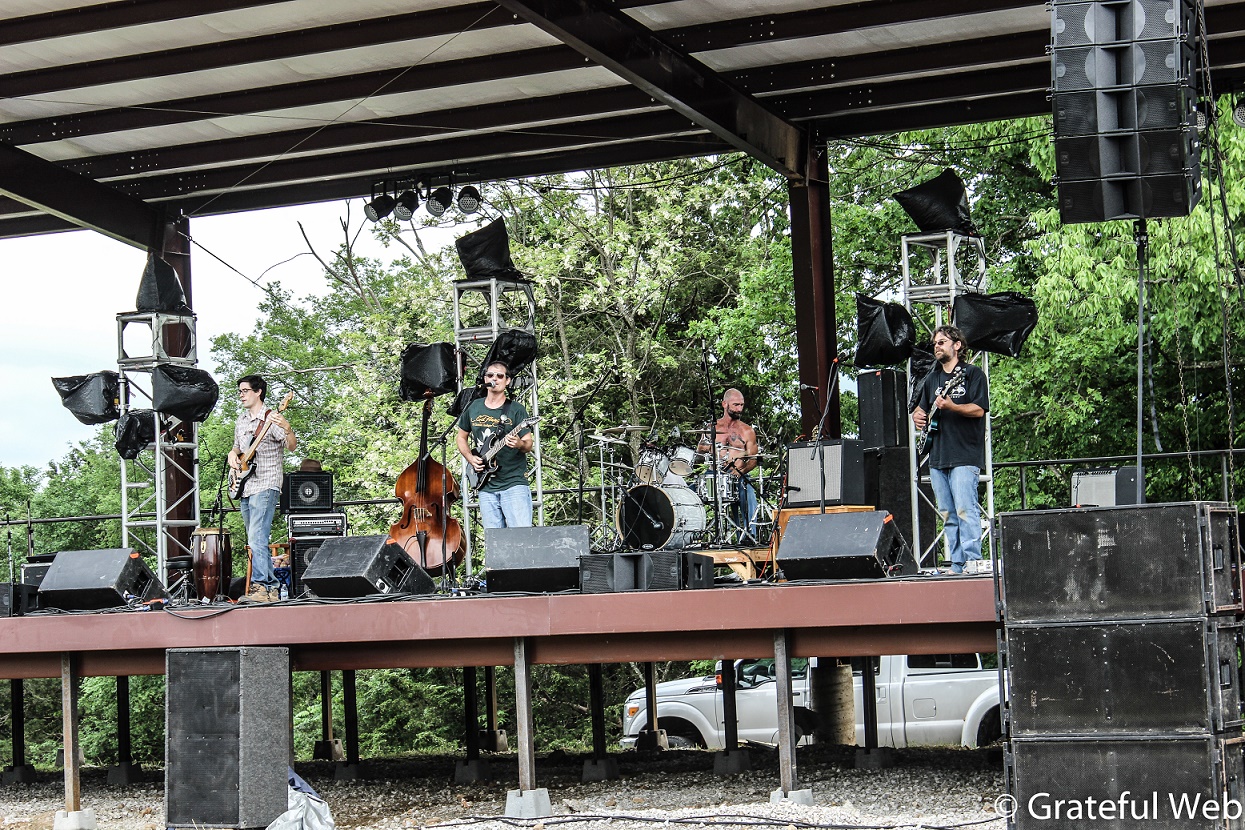 The line-up, headlined by Dumpstaphunk & Yo Mama's Big Fat Booty Band, included Rock and Roll Hall of Fame inductee Bernie Worrell. Other performers holding down main stage were Freeverse, Isayah's All-Stars, 1. Oz Jig, and Friends of the Phamily.  Atta, Fractal Sky and Crate2Crate gave funky, late night, electronic sets in the tent.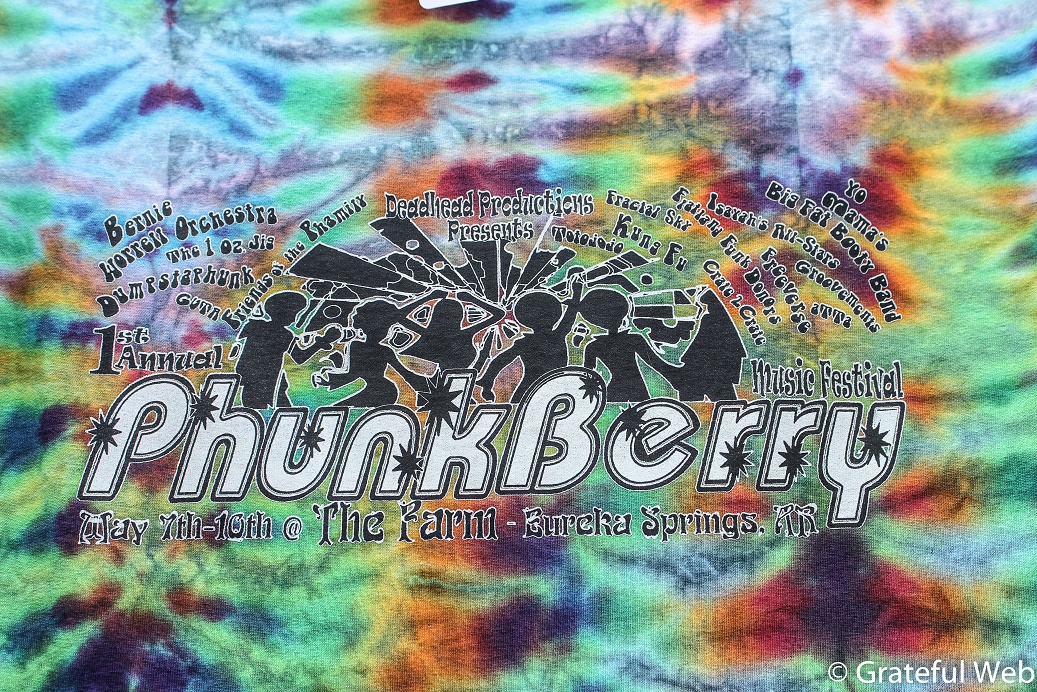 Phunkberry, produced by Deadhead Productions, is only the latest installment of fantastic events thrown in Northwest Arkansas. Highberry, an annual Independence Day celebration held outside of Ozark, Arkansas has continuously grown from its first year in 2010. Highberry features an eclectic line up of artists not afraid to take on any genre. Headlined by Railroad Earth, Keller Williams, and Ott, check out the rest of the 2015 line up here. This fall, another event will be back at The Farm outside of Eureka Springs, Arkansas. Hillberry Music Festival is said to be a gathering of strings to celebrate folk, bluegrass, and other backwoods genres. Acts will include The Schwag, Mountain Sprout, Tyrannosaurus Chicken, Arkansauce and many more.  With the emphatic success of Phunkberry, I am already buzzing about Hillberry this fall.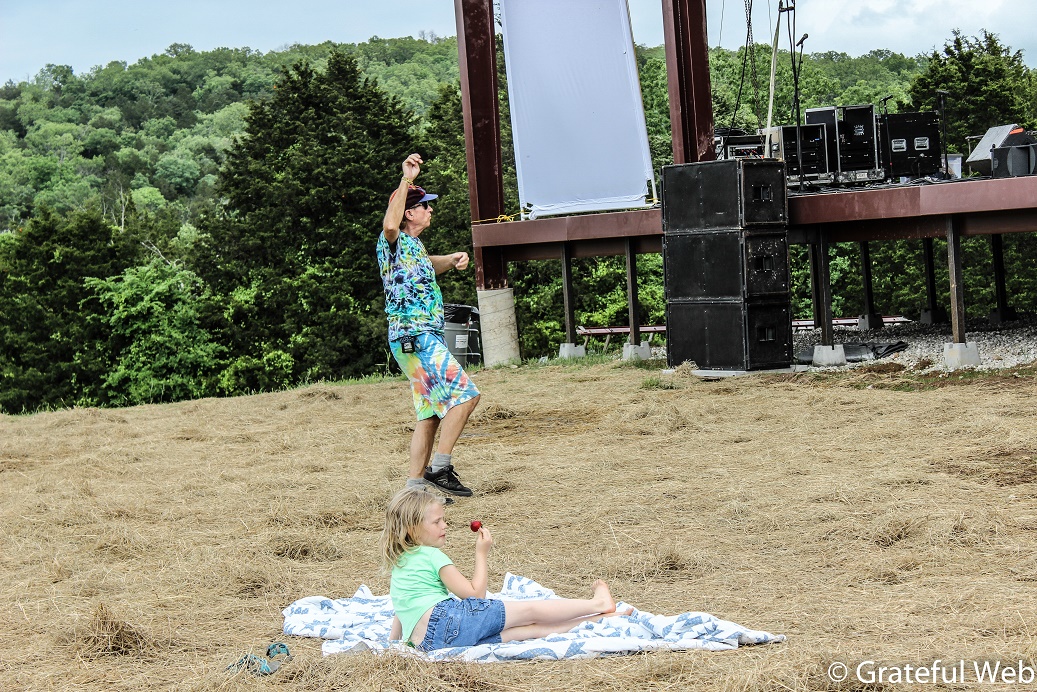 These new, hopefully annual, events held by Deadhead Productions bring a new flavor and old traditions into a blossoming music scene in Northwest Arkansas and we simply can't sing their praises enough. Never has there been a better reason to explore new events in new territories that host such fantastic music.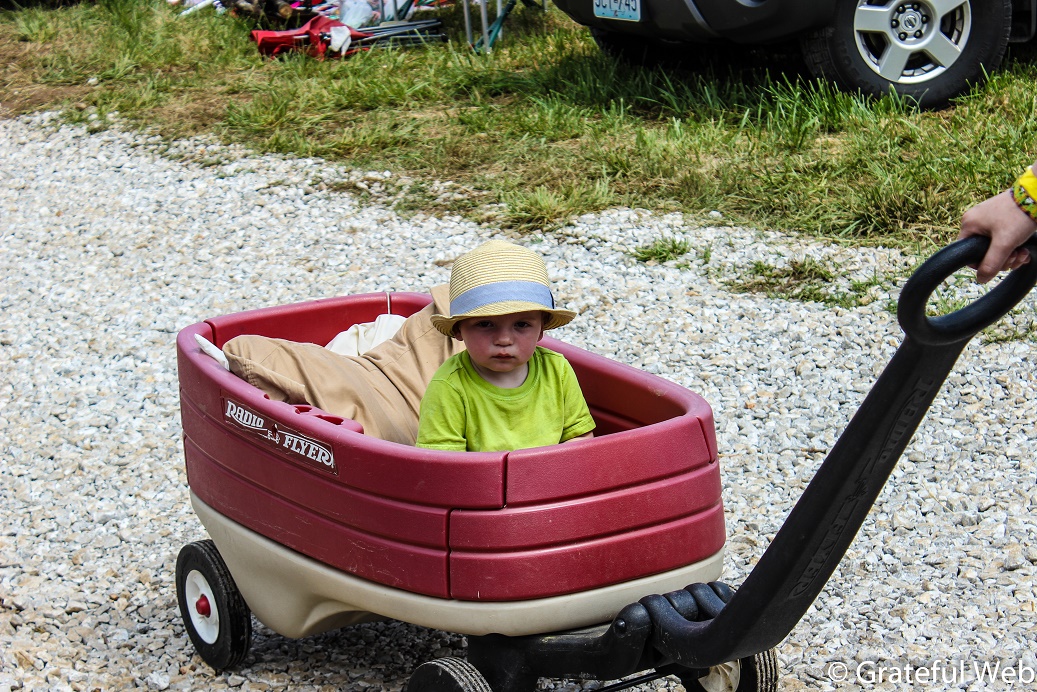 I can't wait to see you all at the next fest.
http://www.reverbnation.com/freeverselive
https://www.facebook.com/IsayahsAllstars
https://www.facebook.com/1ozjig
https://www.facebook.com/friendsofthephamily
https://www.facebook.com/FractalSkyMusic
https://soundcloud.com/attamusic
http://deadheadproductions.com/
http://www.highberryfestival.com/
http://www.highberryfestival.com/lineup/