On the heels of a string of tour dates across the US, the four-piece, Nashville-based progressive bluegrass band Sicard Hollow has announced their new, full-length album 'Brightest Of Days,' out November 11th. Merging pop-punk melodies, psychedelic instrumental breaks, and existential songwriting — performed by a bluegrass quartet dressed in tattoos and tie-dyes — the band's sophomore full-length brings new energy to a timeless style, with a combination of fearless improvisation and instrumental prowess. To celebrate the announcement, Sicard Hollow has released the album's first single "Face The Wreckage" alongside exclusive footage from the recording of 'Brightest Of Days.' Check it out here.
"'Face The Wreckage' is about finding direction in your life to avoid the destruction left in your own wake," comments singer and guitarist Alex King. "We each have the opportunity to live every day with purpose and intention, and when we do, I think direction naturally follows."
Formed with a mutual passion for pushing the boundaries of genre, and heavily influenced by the Grateful Dead and New Grass Revival, the members of Sicard Hollow grew up sick of existing institutions telling them what their music should sound like. Before they met in 2018, none of the members even considered playing bluegrass - Matt Rennick (violin) was working on electronic music, Will Herrin (mandolin/vocals) was playing guitar in rock bands, and King spent years as an artist without an art-form, searching for a home by pouring every bit of his sweat and heart into anything he was doing. But after a few jam sessions, the bluegrass just kind of happened, "and when I found that fire inside my heart," King says, "I found my home."
Since adding Parrish Gabriel (bass) in the Fall of 2019, Sicard Hollow has been on a journey of self-discovery within the genre, while challenging themselves to make it their own, touring extensively and growing their sound with every performance. It just so happened that finding their home in bluegrass coincided with the shutdown of live music due to the pandemic, so in 2020 the band turned inward to reflect on their identity and how they could add their generation's voice to a timeless genre of music. The resulting album, 'Brightest of Days,' is a perfect example of how the group can pay homage to their bluegrass roots, while blowing the door open on the expectations of the traditional folks. A positive skepticism toward the mainstream permeates the entire record, with songs like "Forecast of Life" and "Where I'm At" impressing a new-American-Zen that dances through the chaos with a smile on your face. If unapologetically being yourself is the key to finding the "Brightest of Days" ahead, then you'll hear it here first from Sicard Hollow.
"This record is a huge step forward for us musically, lyrically, and thematically," adds Herrin. "We wanted these songs to demonstrate our growth as musicians and foreshadow the metamorphosis into our next chapter as a band."
Having crossed the country opening for artists like Sam Bush, Infamous Stringdusters, and Pigeons Playing Ping Pong, and performing at esteemed festivals like Summer Camp Music & Arts Festival and The Peach Music & Arts Festival, Sicard Hollow will be touring this fall in support of 'Brightest Of Days.' For more information and to purchase tickets, please visit: https://www.sicardhollow.com/tour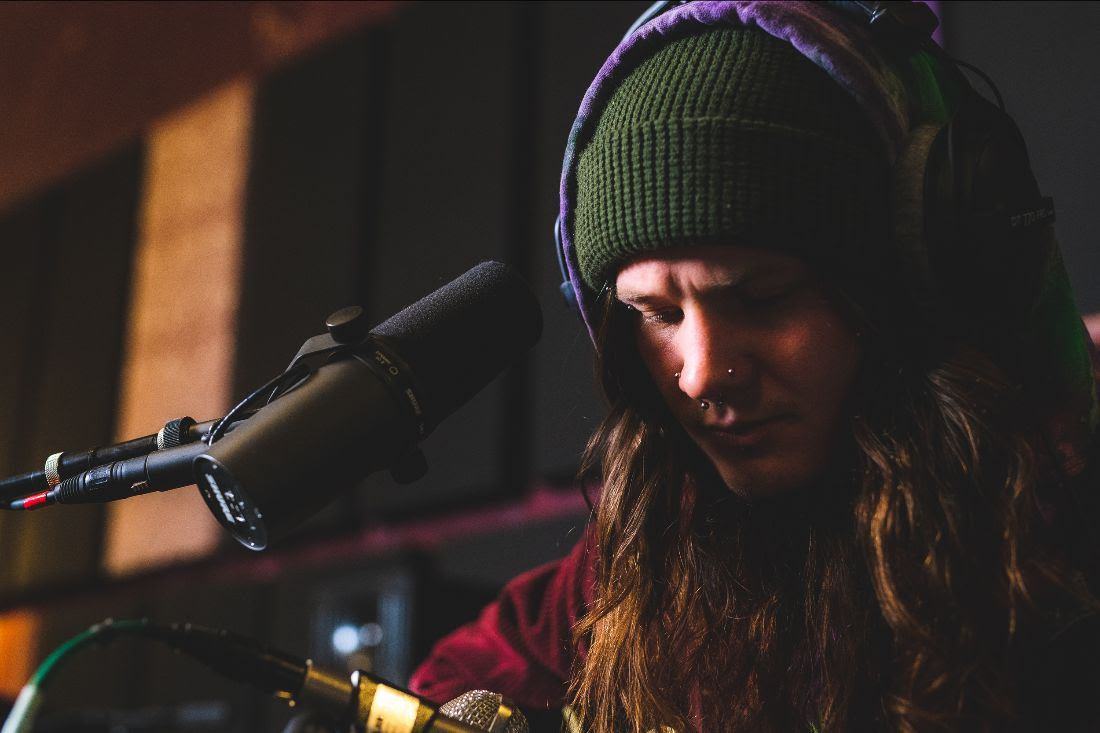 Stay tuned for continued updates.
'Brightest Of Days' by Sicard Hollow
1. Brightest Of Days
2. Where I'm At
3. This I Know
4. Escape The Unknown
5. Metamorphic Prophecy
6. Face The Wreckage
7. Bound To Die
8. Forecast Of Life