Sammi Garett releases her first single, "With You", from her forthcoming solo EP, Sweet Tooth. Sammi became synonymous with the color pink after nearly ten years as a vocalist for the Brooklyn based funk group, Turkuaz. She describes 2021 as a crazy year full of ups and downs. On the highs, Turkuaz was touring with Jerry Harrison and Adrian Belew to celebrate the 40th anniversary release of Talking Heads' album "Remain in Light", and Sammi announced her engagement to her creative partner, bandmate and soulmate, Greg Sanderson. Then in November of 2021, the members of Turkuaz announced that they were parting ways, a shock to fans and the music community.
"I learned so much in the past year. I'm very grateful for all those moments and I wouldn't change a thing.", said Sammi. "as my parents say, when one door closes another opens."
She instinctively refocused her creative energies on writing. Sammi had long known the funk bassist Freekbass from touring circles, and she has been collaborating and touring with Freekbass & The Bump Assembly, since 2018. So it felt right and natural to accept, when Freekbass offered to produce her music. She soon found herself surrounded by support from her Bump Assembly bandmates. Freekbass, Sky White (keyboards) and Greg Sanderson joined her in the recording studio, but this time with Sammi at the wheel. Angie Wilson, from team-Freek stepped in as artistic director to help bring Sammi's visuals to life.
"I feel incredibly lucky to have such supportive fans, family and friends by my side, cheering me on" says Sammi.
Sammi describes her sound as a mix of pop, electronic, soul and funk. She wanted to capture the positive energy she was feeling and share that through her music. "With You" is a sweet, upbeat love song, and she knew Valentine's Day would be the perfect day to share her first single and accompanying music video. Sammi admits that releasing her own music feels more vulnerable than her numerous band-projects, but it's a dream come true for this Berklee graduate. "It's exciting, scary, nerve-wracking, empowering and the most awesome thing ever, all at the same time!" Sammi laughs.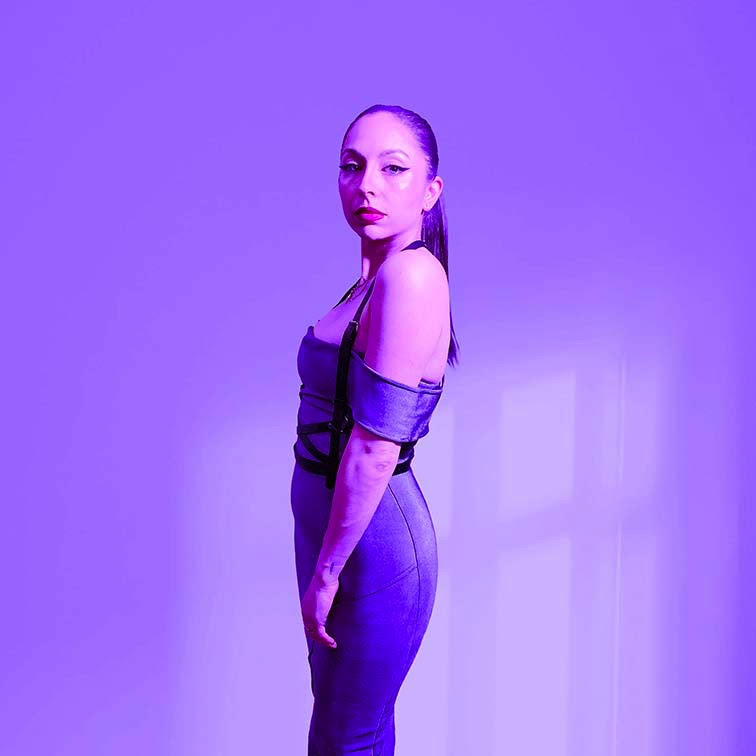 Sammi will join Freekbass & The Bump Assembly on tour for 2022, and says they will be performing some of her solo tunes live, during Freekbass shows. Greg Sanderson will also be joining on saxophone, when he isn't performing with his new project, "The Horn Section" featuring fellow Turkuaz alum, Josh Scwartz (Baritone Sax) and Chris Brouwers (Trumpet).
"I believe that everything happens for a reason. Change can be really scary but I truly believe I'm exactly where I need to be and I am beyond happy about it!"
"With You", by Sammi Garett is available on streaming platforms https://linktr.ee/sammigarett
You can get updates on her EP, "Sweet Tooth" coming summer 2022, as well as tour dates and more at SammiGarett.com
And check the official video for "With You", here: