For over a quarter-century, the visionary quartet Sexmob has exploded all preconceived notions of what an instrumental jazz band can be. In many cases — on the albums Dime Grind Palace, Din of Inequity, Solid Sender and Sex Mob Does Bond — they've done so with producer Scotty Hard at the board. On The Hard Way, Sexmob's remarkable new recording for 2023, the music skews decisively electronic, as Hard's beats and soundscapes provide slide trumpeter and founder Steven Bernstein, saxophonist Briggan Krauss, bassist Tony Scherr and acoustic/electric drummer Kenny Wollesen all the stimulus they need for further composition and fearless reinvention.
Scotty Hard has worked extensively in genres including jazz, experimental music and cutting-edge hip-hop (Harriet Tubman, Ka, Vijay Iyer & Mike Ladd, Preservation, Mach-Hommy, more), and those aesthetic convergences inform much of the music on The Hard Way. "Steven really loved my last album," Hard says, "and I suggested we do something entirely different. A process record. We've already done the four musicians (sometimes more) in a room thing, so let's do something totally unique and collaborative." While Hard was very hands-on with all previous Sexmob albums, this would take it to a whole other level.
The album is being released by the Chicago-based Corbett vs. Dempsey — no ordinary record label, but an art gallery that curates albums and books. Creative music has always been a feature of the gallery's activities (in addition to its record label, CvsD represents Peter Brötzmann and the estate of Sun Ra).
"I was introduced to [co-directors] John Corbett and Jim Dempsey at Hal Willner's Nino Rota show in New York," Bernstein recalls. "When I went on their site I saw albums by Hal, Don Cherry, Van Dyke Parks, Lester Bowie, Sun Ra and many more, and I realized that this was the home for The Hard Way. It's what I call 'a gift from Hal.' I keep getting them." (Willner died of Covid in 2020.)
"Scotty and I realized," Bernstein adds, "that since this is not really a 'record label' but an art gallery, let's treat this album like an art piece." One of the gallery's favorite artists, Corey Escoto, created the album cover art, continuing a long tradition of next-level visuals for the band. "We start the album with the longest piece, 'Fletcher Henderson,'" Bernstein explains, "which began as an almost eight-minute through-composed electronic piece by Scotty that I composed melodies and harmony on top of. This process was used for the entire album: Scotty would send me loops, beats or electronic pieces and I would write compositions over them."
Acclaimed pianist/composer Vijay Iyer guests on "You Can Take a Myth," sprinkling stark sustained treble tones and abstract harmonies on top of fat processed bass (played by Hard) as the composition unfolds. John Medeski (of Medeski Martin & Wood) underlays organ chords and blues phraseology to perfection on "Banacek" and works atmospheric magic with mellotron, counterposing Hard's evocative balafon samples, on "Club Pythagorean," one of two tracks included on the bonus 12-inch 45rpm EP. (The other, "Dominion," was created with DJ Olive.)
With each offering, and certainly with The Hard Way and its rich electro-acoustic groove canvas, Bernstein and crew evince a modernizing impulse but also an equally strong foundation in the roots of jazz and American song. Their immersion in a wide range of contemporary music is consistent with Bernstein's own chameleonic experience alongside Lou Reed, Levon Helm, Hal Willner, Sam Rivers, Bernie Worrell, Henry Butler, U2, Little Feat and a host of other legends (all of it feeding the pan-genre worldview of Bernstein's Millennial Territory Orchestra, heard to stunning effect on its four-volume 2022 opus Community Music). Funky, bluesy, with a tattered dissonance conjured up by Krauss' throaty saxophone tone, the distinctive wail of Bernstein's rare horn and the swagger of Scherr and Wollesen's rhythm section grind, Sexmob continues to chart new paths in 21st -century creative music.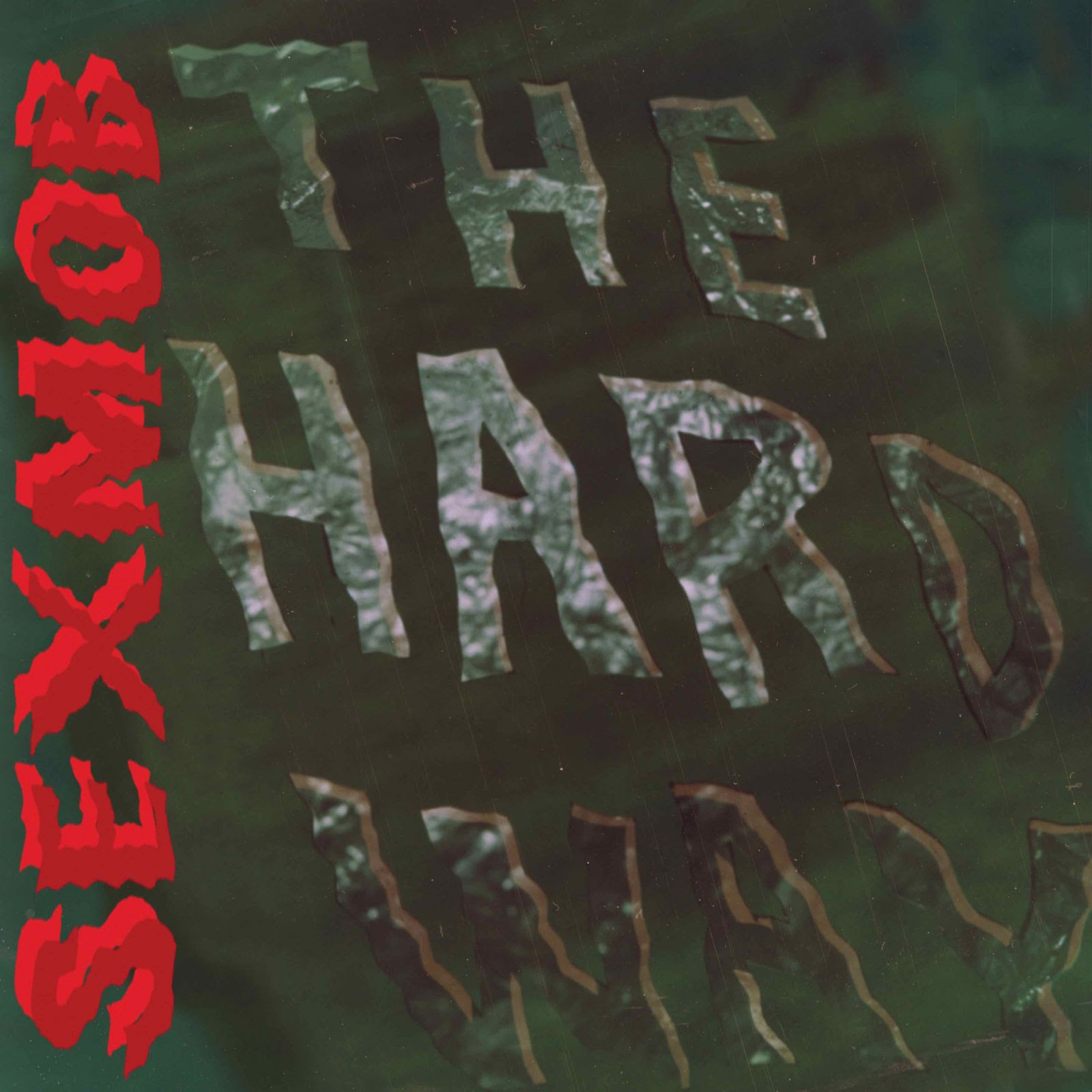 THE HARD WAY
Track Listing:
1. Fletcher Henderson
2. King Tang
3. Banacek
4. Lawn Mower
5. You Can Take a Myth
6. Hit the Dirt
7. Pepper Pot
8. Tapestral
9. Club Pythagorean
10. Dominion
The Musicians:
Steven Bernstein - Slide Trumpet
Briggan Krauss - Alto/Baritone saxophones, Guitar
Tony Scherr - Upright/Electric Bass, Guitar
Kenny Wollesen - Acoustic/Electric drums