Gibson TV, the iconic, American instrument brand's award-winning, worldwide online network--features original series about music and culture from the world's best storytellers. Gibson TV has premiered the second season of the show titled "The Process"--the award-winning, landmark documentary series which offers a captivating exploration into the making of Gibson guitars.
Shot on location in Bozeman, Montana, Season 2 of "The Process" is a 14-episode series which takes viewers on a behind-the-scenes look at the physical process of guitar-making. Directed by Todd Harapiak (Content and Gibson TV, Director) and Mark Agnesi (Director of Brand Experience, Gibson Brands), "The Process" features in-depth interviews with the artisans who handcraft Gibson acoustic instruments, uncovering how and why these makers create the world's most-loved guitars.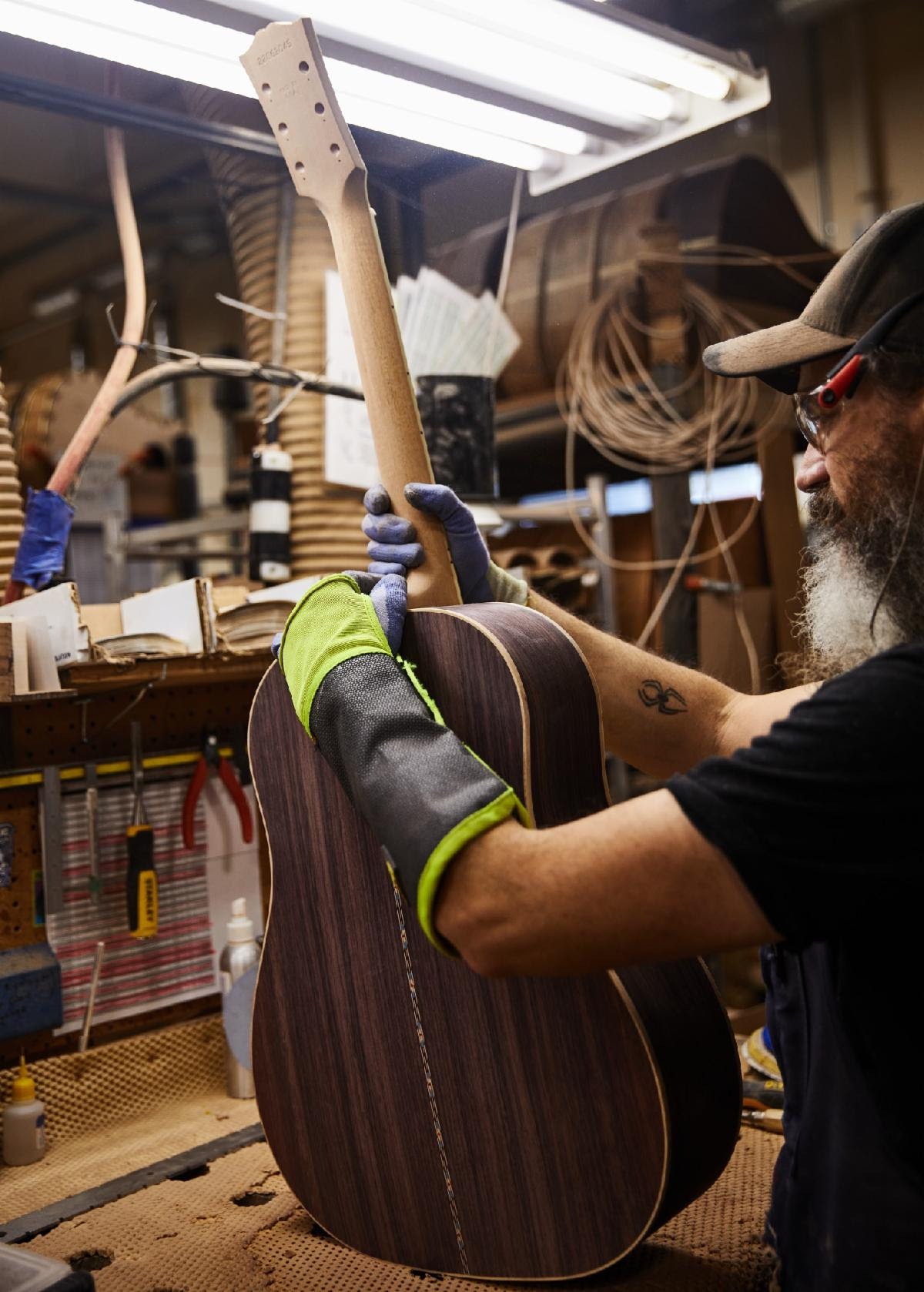 "We are excited to bring 'The Process' Season 2 to music fans around the world, showcasing how we craft our acoustic guitars," says Cesar Gueikian, Gibson Brands President. "The Gibson TV team has been working on this project for over a year to capture this intricate process in detail. During Season 2, we'll be highlighting several features that make a Gibson acoustic guitar unique, such as the Gibson dovetail neck-to-body joint (with no bolts) which makes the body and the neck of the guitar become one, allowing the vibration to travel freely from the headstock, into the strings, through the neck and straight into the body. We continue to use hide glue which absorbs into the wood cells and becomes part of the wood making the neck of the guitar a tuning fork. Viewers will learn that the Gibson 'flat tops' aren't really flat and that there is a reason for that! And many other exceptional features that make Gibson guitars stand out!"
"The Process" Season 2, Episode 1 titled "Tops Backs and Sides," premieres Today. Watch as Gibson TV takes viewers inside the world-renowned Gibson Acoustic factory in Bozeman, Montana where Robi Johns, (Senior Product Development Manager, Gibson Acoustic), and Don Ruffatto, (Product Development Manager, Gibson Acoustic) walk through the beginning steps of crafting acoustic guitars in a factory that does more handwork than any other major manufacturer.
Watch and share the "The Process" on Gibson TV, HERE.