Today, Boulder, CO's the Sweet Lillies are pleased to make available Sweet Holiday Sessions, the Americana trio's take on old Christmas classics. The album, which is available on all streaming platforms, is available now on Americana Vibes. https://fanlink.to/sweetholidaysessions
Sweet Holiday Sessions features Chris Pandolfi of the Grammy-nominated Infamous Stringdusters (banjo), Sally Van Meter (dobro), and Amethyst Starr (vocals) on select tracks throughout, and promises to be as nostalgic as it is original from start to finish.
"This album was a wonderful stroll down memory lane for us, sharing all our favorite Christmas memories along the way. We hope this album will sweeten the moments spent with you and your loved ones during the holidays." Sweet Holiday Sessions marks the band's first dive into a concept project. It is their fourth studio album and second to be released under the Americana Vibes label. The band is also pleased to offer a merchandise bundle to go along with the release available now through the label's store.
The complete track list for Sweet Holiday Sessions is as follows:
Winter Wonderland
Jingle Bell Rock
Santa Claus Is Coming To Town
Rocking Around The Christmas Tree
Silent Night
Holly Jolly Christmas
Let It Snow! Let It Snow! Let It Snow!
Have Yourself A Merry Little Christmas
Auld Lang Syne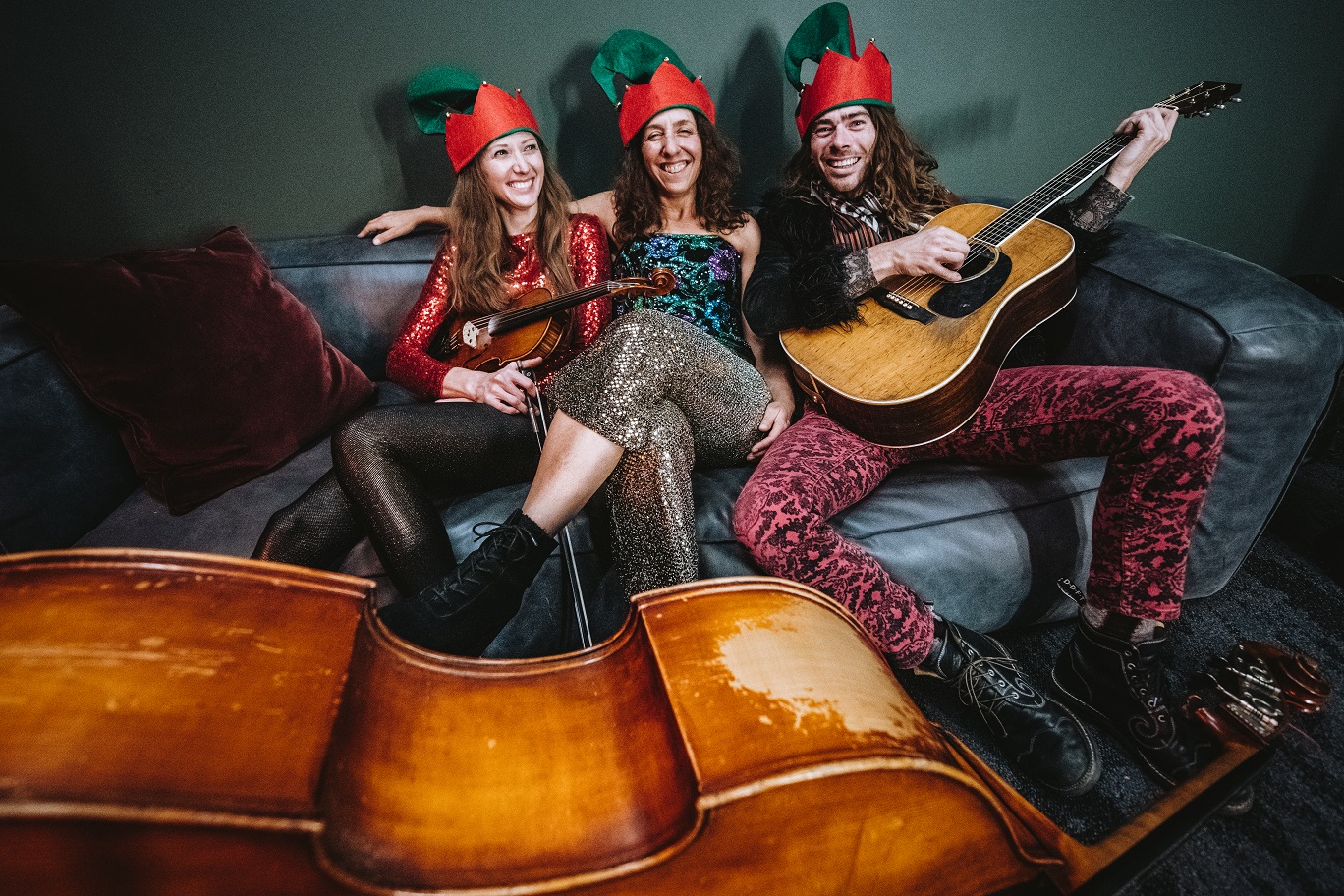 The Sweet Lillies recently wrapped up a stretch of dates supporting the Infamous Stringdusters. On December 17, the Lillies will hit the stage at Denver's Gothic Theater for a headlining show featuring Jason Hann (String Cheese Incident) and Andy Hall (The Infamous Stringdusters) with support from some of Denver's best rising bluegrass acts, the Lonesome Days and Chain Station.
About the Sweet Lilles, Common Ground producer Tim Carbone said, "The world needs a band like The Sweet Lillies, whose music is positive without denying the darkness in the world. Their songs are uplifting but they also invite the listener to be introspective and draw their own conclusions. Like all great music, it does so while taking you on a journey of joy. I live to make records like this with dedicated, focused artists and I can't wait for the world to hear it."
For more information about the Sweet Lillies, visit www.sweetlillies.com.