Sunday, as it turns out, held buckets of fun and loads of beer. The weather was perfect, the mud was a little packed down and you could just tell everybody was waiting for this kind of day. It's what we'd all waited for. Music, sunshine, nice weather and slightly safe walking conditions! Sunday was simply magical.My friends and I woke up early and packed everything into our car so we could get out after Snoop Lion. We ate grilled pork chops and an improvised bean salsa for lunch. Then we gathered up our things for the day and headed to the stages. We went to the Backwoods Stage first, and caught the end of Old Shoe, which could possibly be termed psychedelic rock…of which I am a huge fan! Then The Last Bison took the stage. I'd read a blog post about this band earlier in the year, and it was such a flattering write-up I made it a point to come see the band. The choice was well worth it. The large band wears prairie-inspired outfits, plays bluegrass(ish) and sings their hearts out. The sounds they use combine bluegrass with a light, airy frosting of carnival-y sounds. The music was beautiful and fun, and the band was really active onstage. They jumped, moved around, played off each other. I highly recommend seeing this band if they are anywhere near you.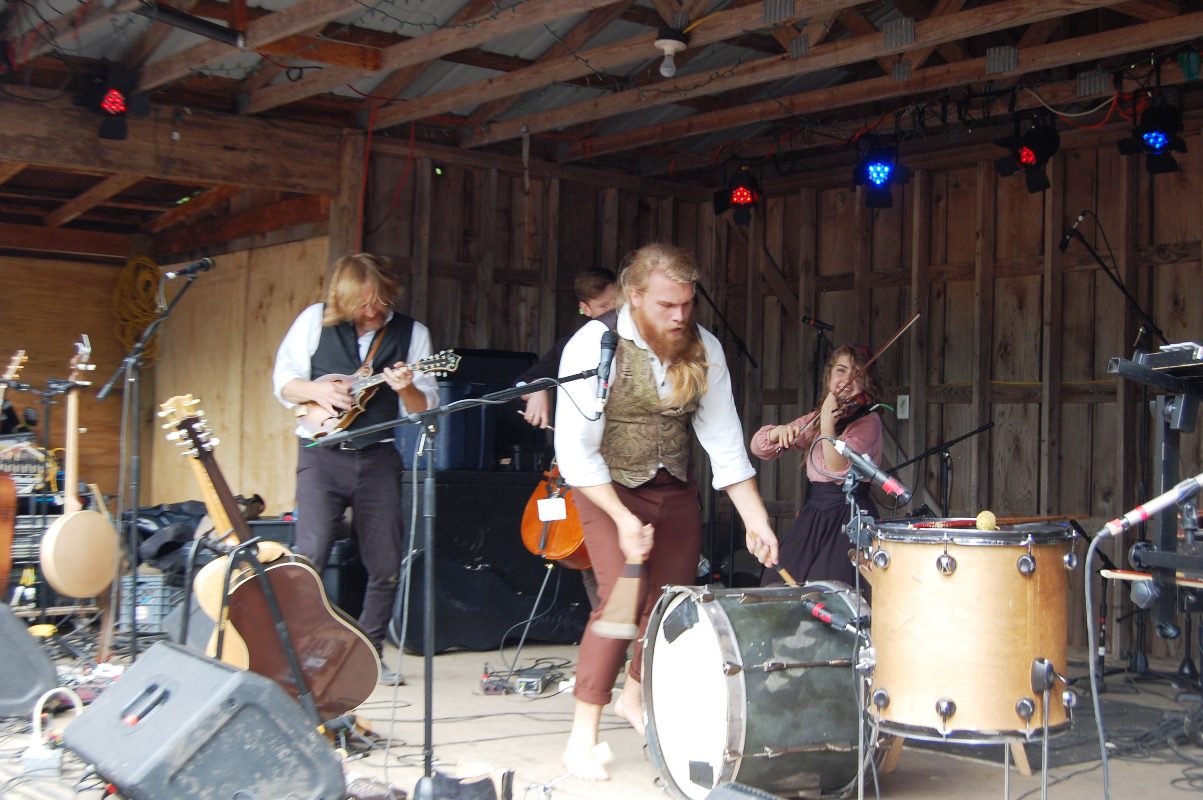 Then I went to a press conference with representatives from Dirtfoot, Quixotic and Rebelution. It was very interesting hearing what they had to say about different aspects of the festival. They talked about collaboration that happens between bands at festivals – a very special opportunity. The Dumptruck Butterlips show also featured members of Dirtfoot and Quixotic. Rebelution is okay with Snoop Lion doing reggae, but we'll get to that later. And Marley Williams of Rebelution says you should check out The Green and Hot Rain. There, they discussed this year's festival in particular. The weather makes people hungry for music and dancing, and when we're trapped in our tents more times than not, any opportunity to see music and get out brings an extraordinary amount of energy to each show.When I went to my next show, Nahko and Medicine for the People, I was full of expectation and just plain happiness. I haven't looked forward to many shows in the way I did Nahko. What I'd heard was true: Nahko and Medicine for the People felt like a church service (but awesome and fun). It's uplifting, honest, good and beautiful. The looks on people's faces were peaceful and loving, and so many friends danced among the trees with each other. Not only was the experience wonderful, but the band is also very talented. The show isn't like a jam band's – where individual styles shine, but instead it felt to me like a collective talent coming together to create a single sound idea. Regardless of the technicalities though, Nahko and Medicine for the people was one of my favorites this year.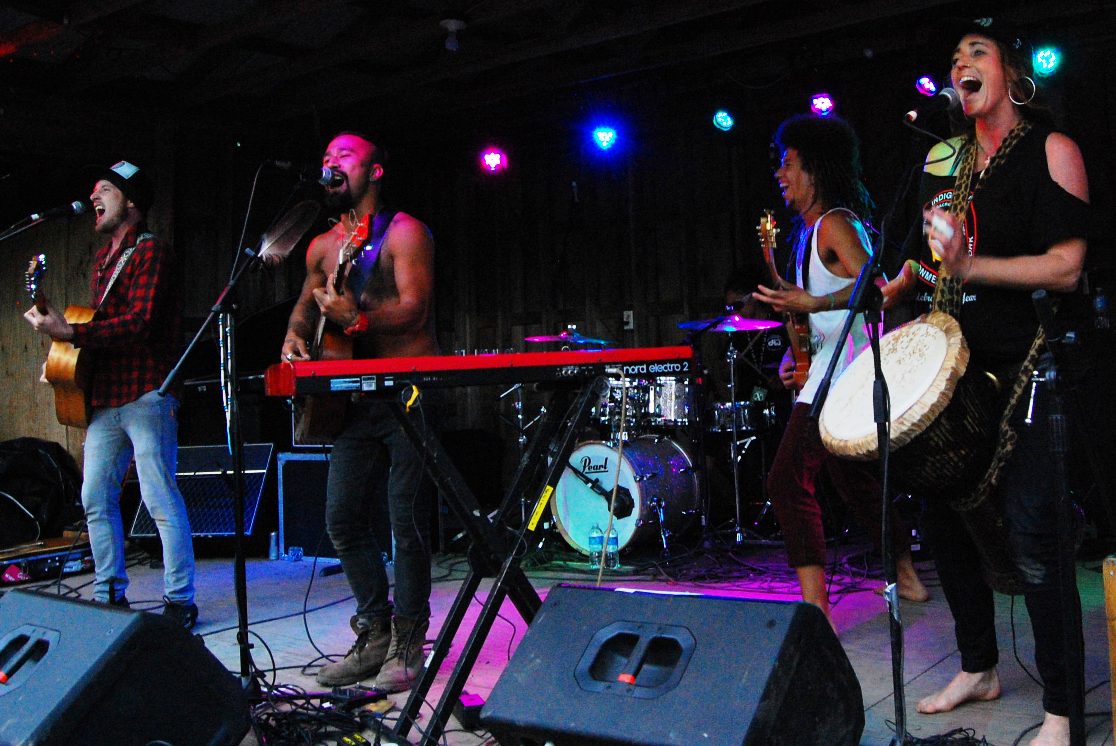 My Wakarusa 2013 experience was winding down. I had one show left to see, and one I honestly wasn't that excited about. My friends wanted to go see Snoop Lion, and I was terrified about what I would see. But as it turns out, it was the second most fun show I went to all weekend. Maybe not the most well written, or the greatest light show, but it was simply fun. After the set, I was reflecting and I don't think I heard a single reggae song. Snoop Lion was more like Snoop Dogg, as he played all songs from the old days. I danced my ass off and so did everybody else I could see. I learned two things about Snoop Lion this weekend: that guy can smoke mad blunts…and rap shows mostly survive on ego and a good beat. There was live drumming on stage, but not much of it. And I wish there were more live instrumentation onstage instead of just people walking around smoking blunts. But despite its downfalls, the show really was awesome and more fun than I'd ever imagined.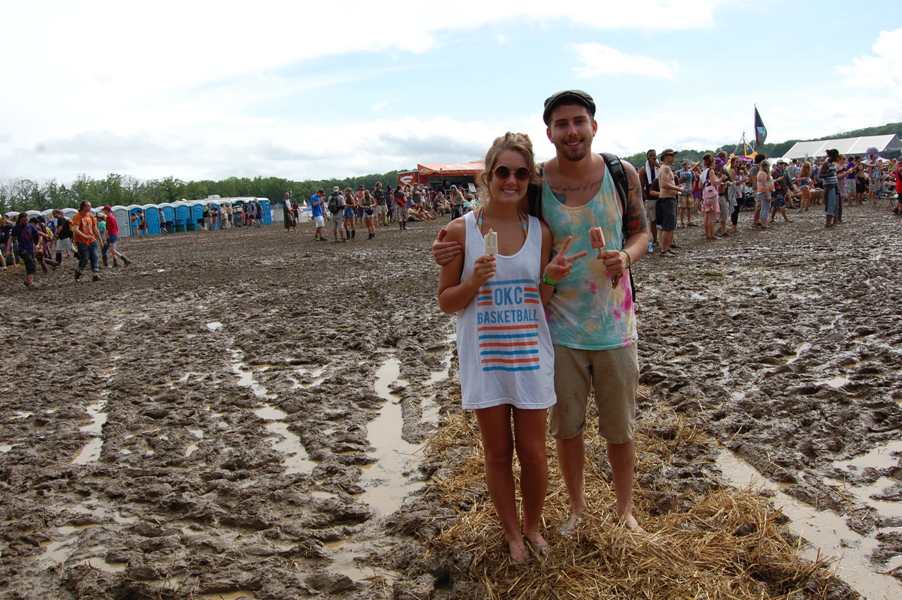 This was certainly the most dangerous and interesting festival I've ever been to. And certainly the most memorable. Lots of bands canceled or missed out on shows, including Shpongle (although he may have played late Sunday night), Delta Rae, GROUPLOVE. But the weather brought everybody together and it made the shows better. I'm not sure if everybody has been able to leave the mud pit that is Main Venue camping, but I wish everybody luck! And I'm sure all the attendees of next week's Thunder on the Mountain country music festival will have a ball with all the mud.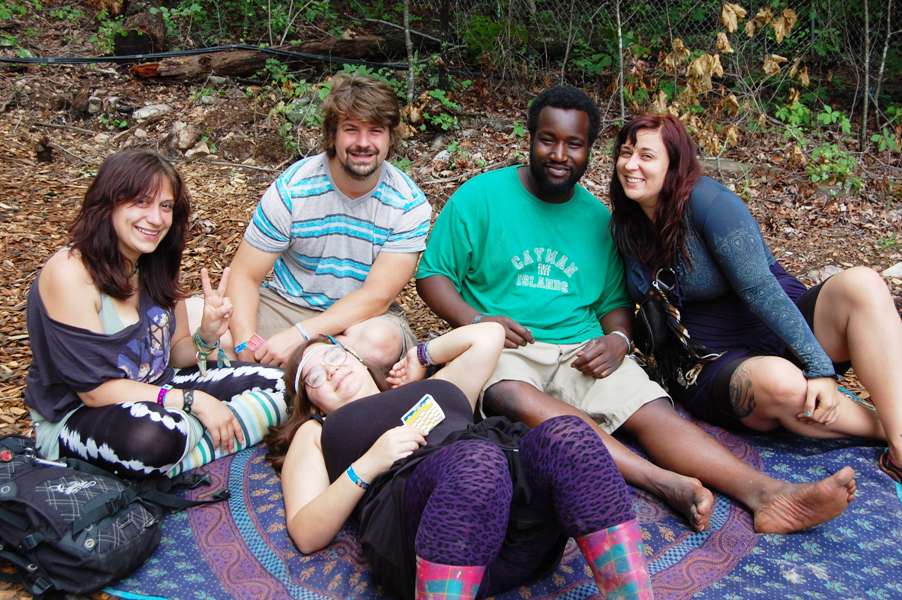 My favorite shows this year: Moon Taxi, Dispatch, Rose's Pawn Shop, Gogol Bordello, Daft Phunk, The Last Bison, Nahko and Medicine for the People, Snoop Lion