Ahead of the impending snow storm, artists, volunteers and fans from all over the country gathered in Asheville, NC, this past weekend for Warren Haynes' 30th Annual Christmas Jam, a two-night, 14-hour music spectacular benefitting the Asheville Area Habitat for Humanity. This year's Jam lived up to its reputation of serving up one-of-kind, surprise collaborations in a big way, including an impromptu one-night-only Pop-Up Snow Jam with Gov't Mule and Dave Grohl last night.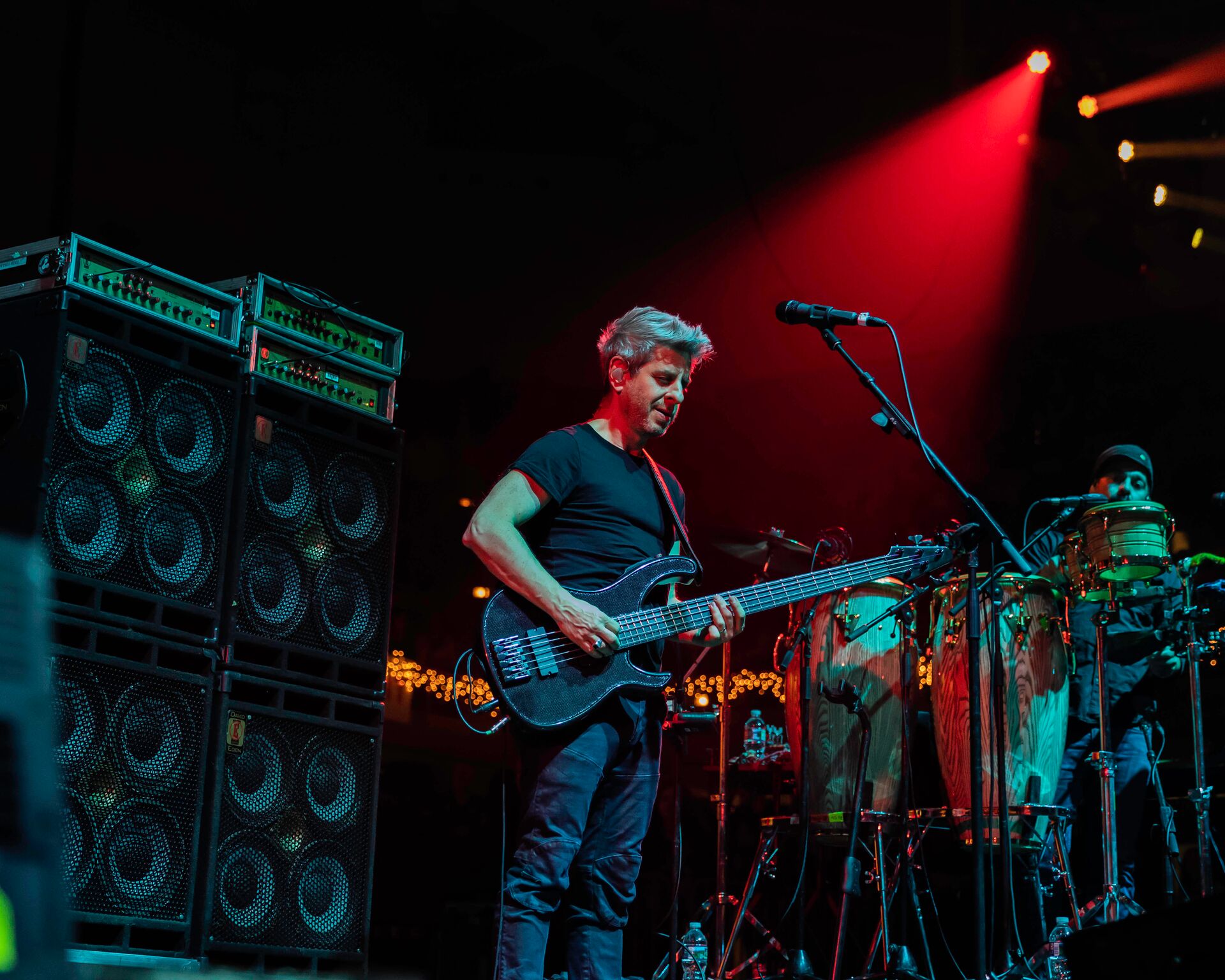 The 30th Annual Christmas Jam officially kicked off Friday evening December 7th with electrifying sets from Warren Haynes solo, Grace Potter (including special guest Ron Holloway), Jamey Johnson (including Warren Haynes and special guest Audley Freed), Marco Benevento, Mike Gordon (of Phish) and more. Warren teamed up with Jim James for "Captured" before Grace Potter joined in for a three-part harmony on "Gold Dust Woman." Gov't Mule's Dark Side of the Mule, the band's acclaimed Pink Floyd tribute set, brought Jim James in on "Us & Them" before the 7-hour show ended with "Wish You Were Here."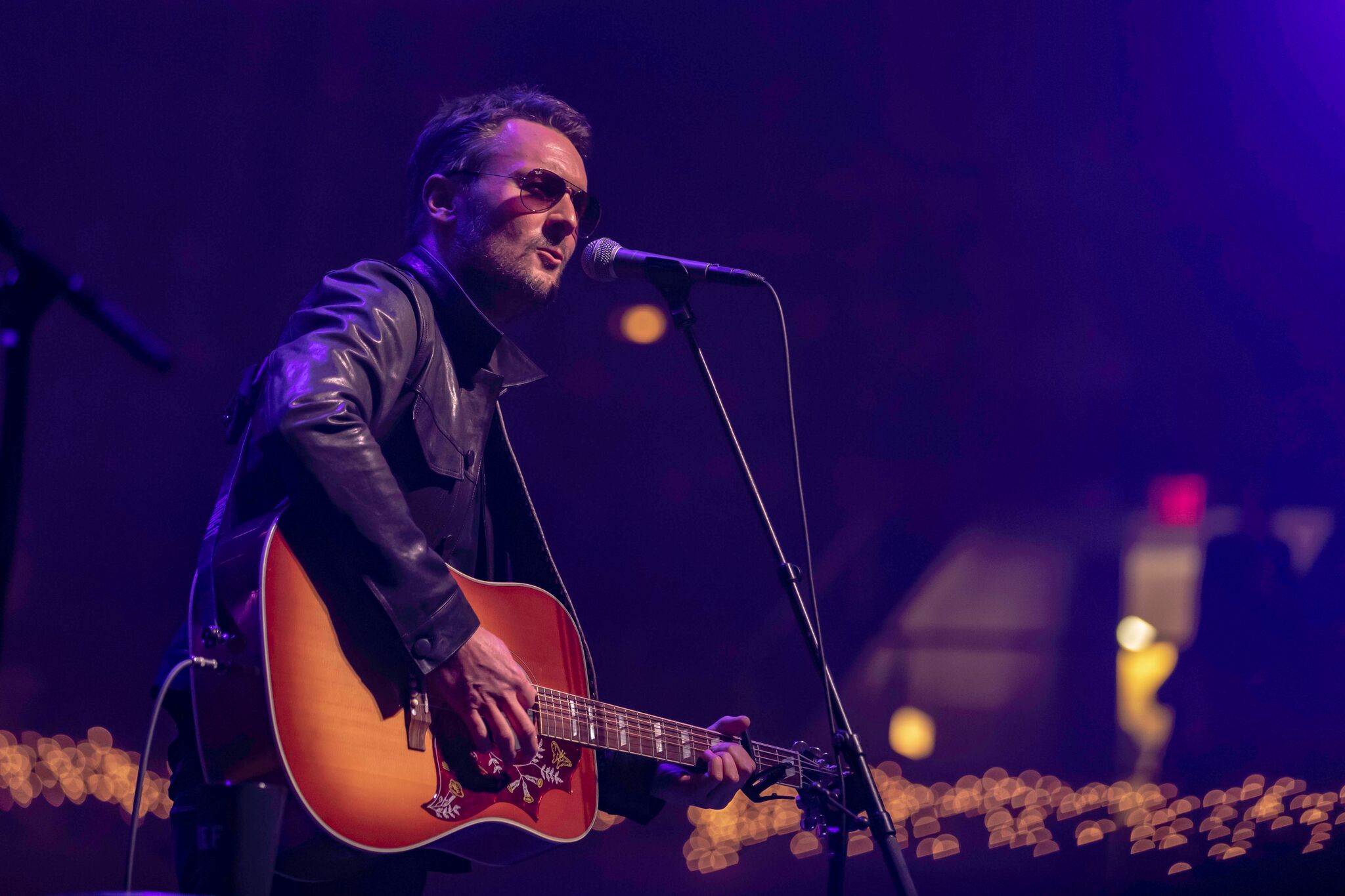 Saturday evening December 8th brought incredible performances by Dave Grohl & Friends, Eric Church, Jim James (of My Morning Jacket), Gov't Mule, Joe Bonamassa, and Warren Haynes & The 45 Cherry Band, which takes its name from the club where the very first Christmas Jam took place in 1988 and saw all the band members from the inaugural year reunite. Dave Grohl thrilled fans when he brought out a surprise supergroup for his instrumental epic "Play," which was handpicked by Grohl (who played all instruments on the recorded track) to re-create it live for the first time ever. Joining Grohl were Them Crooked Vultures bandmate Alain Johannes, Jane's Addiction bassist Chris Chaney, Foo Fighters collaborator Drew Hester, super-producer Greg Kurstin and musicians Jason Falkner and Barrett Jones. Eric Church performed his big hits including "Desperate Man" before being joined for the remainder of his set by Warren Haynes and the Christmas Jam Band for a few more tunes including The Allman Brothers' "Ain't Wastin' Time No More" and Bruce Springsteen by way of The Band song "Atlantic City." Jim James returned for a set of his own performing tunes like the atmospheric "Here In Spirit." Warren teamed up with Joe Bonamassa for the Warren-penned "If Heartaches Were Nickels" and delivered yet another surprise moment when during an impromptu collaboration with Dave Grohl for Foo Fighters' "Times Like These" before Grohl unexpectedlyperformed "Everlong" with a poignancy and a message of peace that stilled the crowd. Gov't Mule closed out the final 7-hour night of the Jam by kicking off their set with "Rockin' in the Free World," accompanied by Dave Grohl, and saw the legendary rock torchbearers perform songs from their latest album including title track "Revolution Come... Revolution Go" and the gorgeous "Dreams & Songs."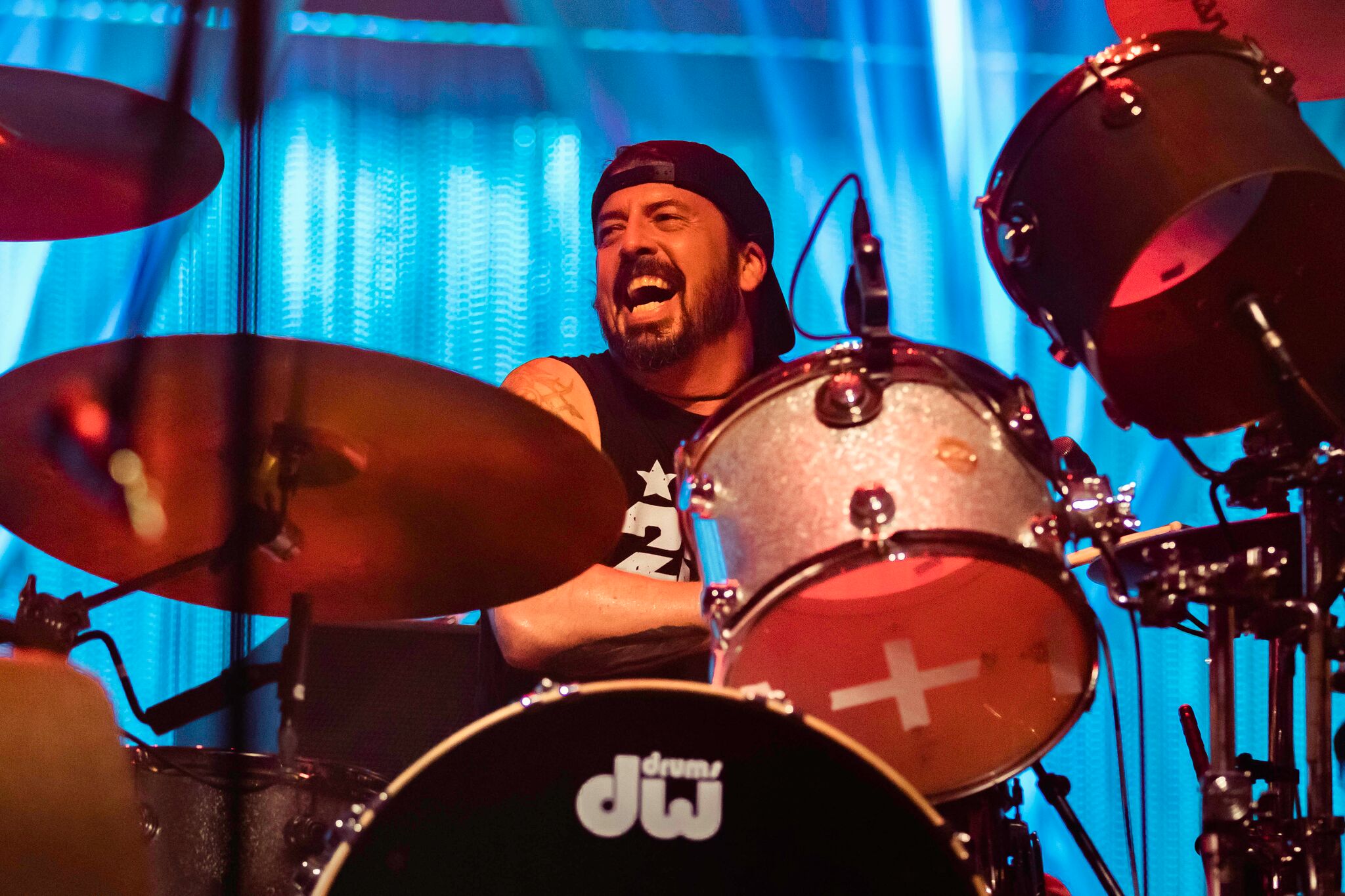 There were many special guests throughout both nights including Audley Freed, Edwin McCain, Jen Gunderman, Jimmy Vivino, Joanne Shaw Taylor, Kevn Kinney, Maris, Robert Kearns, Patrick Hallhan, Ron Holloway, Tyler Ramsey and more.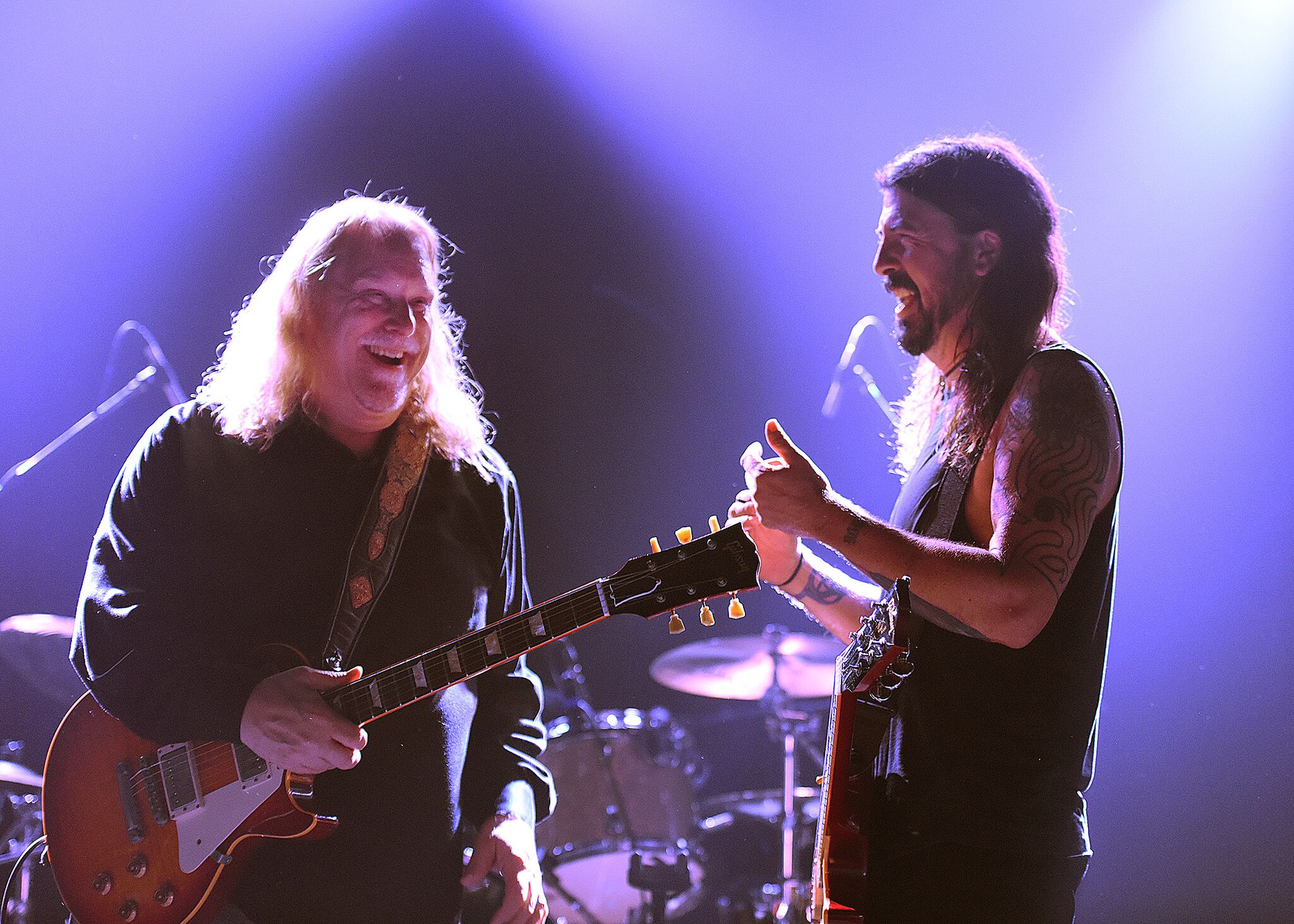 In the aftermath of the snow storm that cancelled all flights and closed roads, there was one more mind-blowing surprise in store. On Sunday December 9th, Warren Haynes and Dave Grohl decided to get together for a surprise Pop-Up Snow Jam. Opening the Orange Peel specifically for this one-night-only show, Warren and Grohl played an intimate 3-hour, 2 set show, which sold out instantly after being announce earlier that evening. The three-hour, two set show kept the holiday cheer going well into the night. Dave Grohl & Friends opened the show with another supergroup performance of "Play." The remainder of the show brought together Gov't Mule, Grohl (on both guitar and drums), Grohl's supergroup members and various special guests such as Ron Holloway, T-Bone Anderson, Jimmy Vivino and more for tunes including "Since I've Been Loving You," "All Apologies" and "Helter Skelter" in Set 1 and "Hunger Strike," "Dear Mr. Fantasy" and "No Quarter" in Set 2 followed by the encore "Simple Man."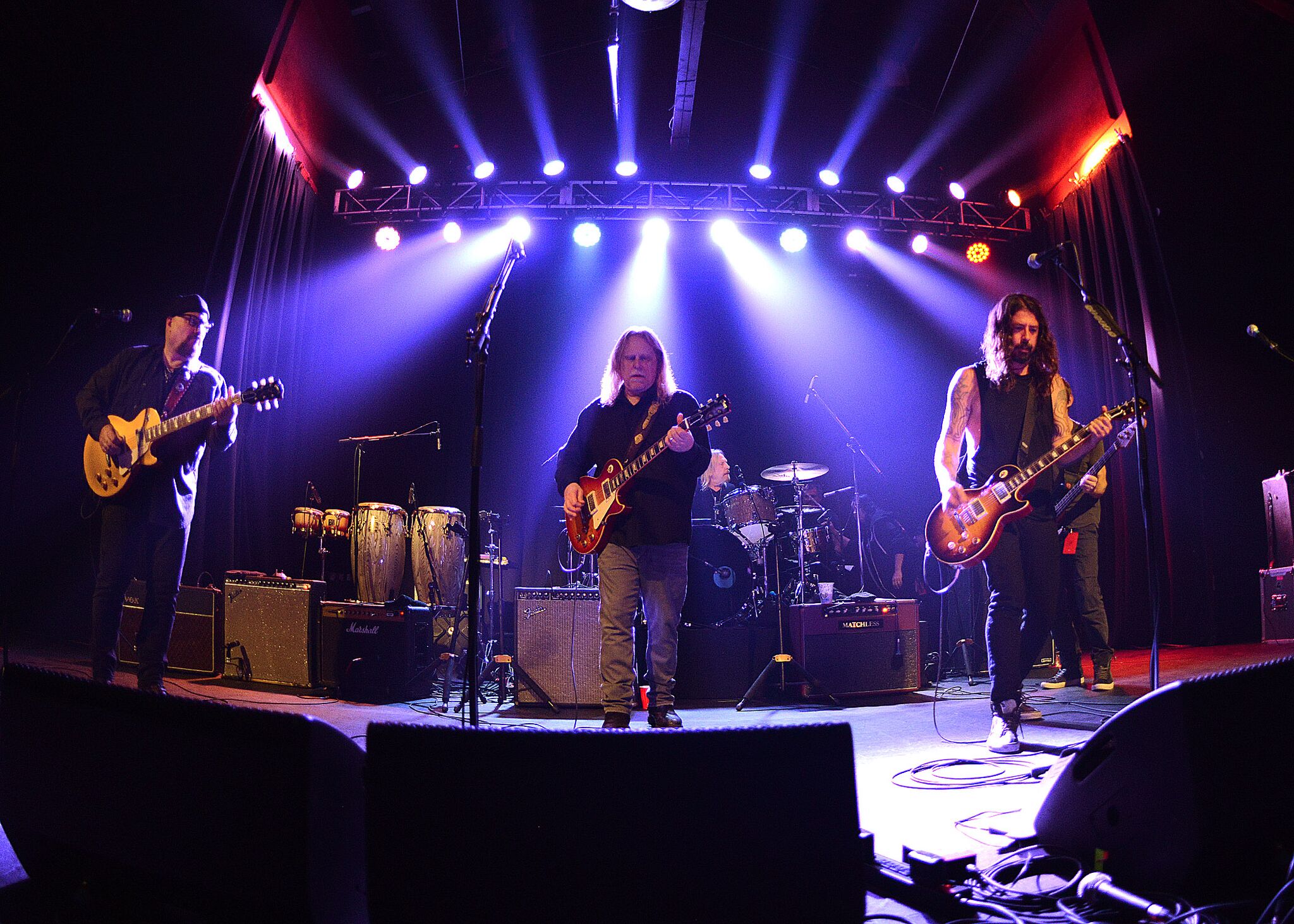 Prior to the Christmas Jam, the annual Christmas Pre-Jam at The Orange Peel took place on December 6th featuring some of the artists performing throughout the weekend's festivities, before a slew of Christmas Jam By Day performances on December 7th and 8th brought crowds to shows at Asheville Music Hall, The One Stop at Asheville Music Hall, Jack of the Wood and The Satellite Gallery, featuring some of Asheville's most stellar local talent.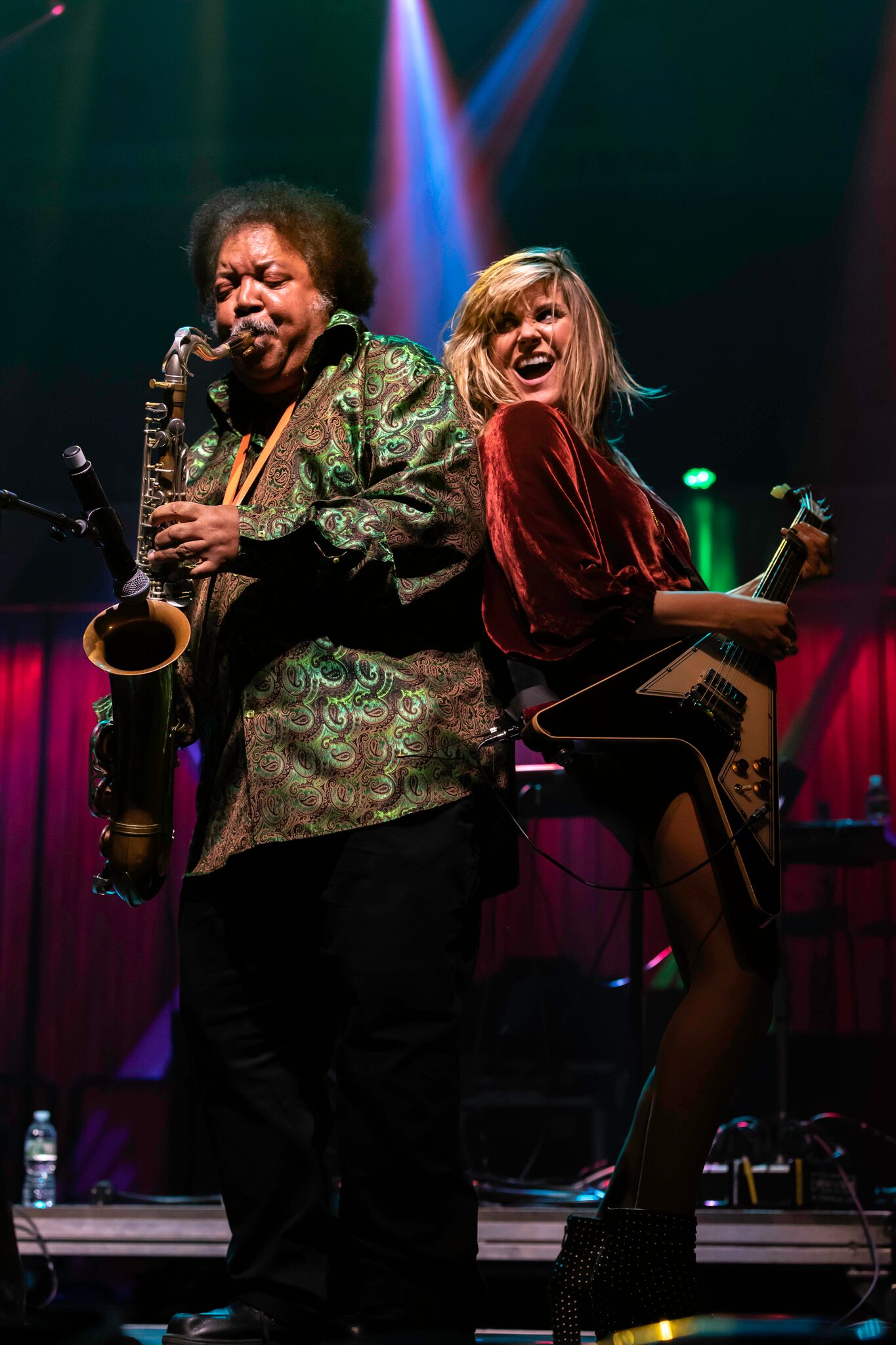 On Thursday December 6th, Gov't Mule front man Warren Haynes kicked off the weekend full of holiday spirit and cheer as he was joined by dozens of volunteers and the Asheville Area Habitat for Humanity for Before the Jam, Lend a Hand. The wall raising event at Curry Court in Candler, NC brought remarks from AAHH Executive Director Andy Barnett, Warren and The Scott Family - the future homeowners of the 2018 Christmas Jam house - among others.