This summer, The Waybacks are making a very special effort to bring their eclectic music to this year's 10,000 Lakes Festival in Detroit Lakes, MN next week. "We had the whole trip planned," James Nash, guitarist and lead singer for the band, explained, "and we got the 10KLF offer. We really wanted to do it so we just squeezed it in. We're playing in Nashville and then we're zooming up to Minnesota. We're flying from there over to the Northeast to finish up our trip. We're going through some work to get there because we hear it's such a cool festival, and we're psyched to get to come."
The Waybacks, now a trimmed down quartet, formed on the West Coast in 1999 and soon began touring. "We started out as a local San Francisco band without much thought of what we were going to do, where we were going," Nash said. "We just recorded an album and started playing around town. I got involved with the Folk Alliance, and very quickly we started getting some national and international attention. Soon we were asked to take the band out on the road."
Some of the band members had families and careers other than music, which meant they couldn't tour. Nash found a new bass man and drummer and hit the road. At this point, the band was a five-piece, consisting of Nash (acoustic guitar and mandolin), Chojo Jacque (who's played with everybody - fiddle and mandolin), Stevie Coyle (a standup comic and finger-style guitarist), Joe Kyle, Jr (upright and electric bass), and Chuck Hamilton (drums).
All of them lived in the Bay area, except for Hamilton who lived in Seattle. "It can be inconvenient sometimes for getting rehearsals together," Hamilton said back in 2002. "It just means that San Francisco gigs are road gigs for me, and when we do Seattle area gigs, they're home gigs." Though they'd rehearse in California most of the time, sometimes, they'd have to do it on the road. "Sometimes, it is just backstage before we go on," Nash added.
That was especially true for the mega Americana festival Merlefest in North Carolina where I first saw and interviewed The Waybacks. "They pack the schedule....All the bands are just running because they're playing here and they're playing there, just grabbing whatever time to do a little rehearsal."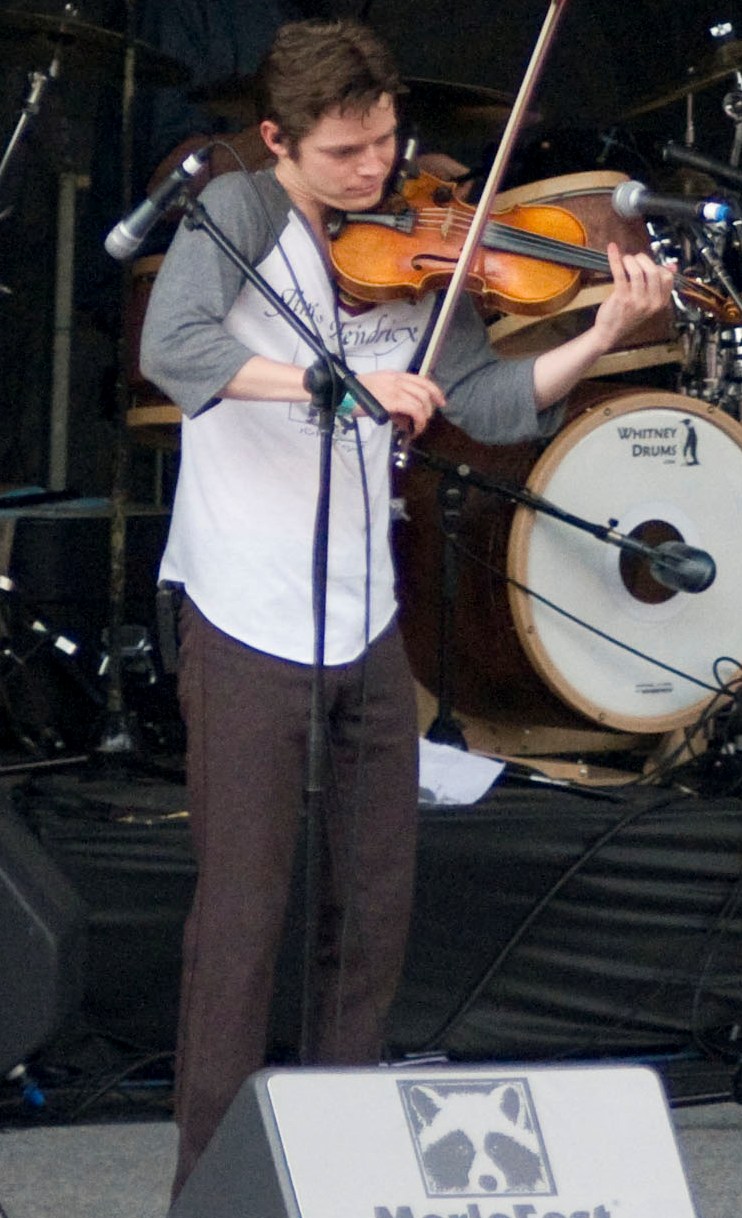 In 2001, when they started touring, The Waybacks got pigeon-holed as a bluegrass band because they used acoustic instruments in their shows, especially the fiddle and mandolin. Those first few gigs, like those for Railroad Earth, drew in a lot of startled breaths from traditional bluegrass players and fans when The Waybacks set up a full trap drum set on a stage. That was certainly true of their appearance at Merlefest where they were on a smaller side stage, while Railroad Earth set up to a wider audience on the main stage. "There have been some festivals that have been concerned about the drums," Hamilton said then. "Frankly, there have been a few festivals we probably could have played without drums, and they didn't want us with drums. To me, that's not what it's all about. We're a band, and we have a sound. You either like us or you don't."
Hamilton, who is originally from Montana, has had an active career in the music business before he joined the Waybacks. He's played with sacred orchestras in Norwegian cathedrals, with the Montana blues/rock band Lucky Fingers, with the Lost Highway Band that toured the upper Midwest and the Rockies, and with Seattle jazz notables Jim Day, Clipper Anderson, and Count Basie's favorite bassist Buddy Catlett. He's also played with Clarence "Gatemouth" Brown and even Lawrence Welk.
Hamilton met ChoJo Jacque in the Lost Highway Band. "It started as kind of a country rock band but then it ended up doing all sorts of things," Hamilton recalled. "We had several multi-instrumentalists. We had a very strong blues influence. We had a strong bluegrass influence. We had one guy play bagpipes so we incorporated that into some Celtic stuff. It was a real variety of things in that particular band."
Nash, who is originally from Nashville, has been playing guitar since he was nine and later taught himself how to play mandolin. He handles acoustic and electric guitars and up until almost four years ago was the single songwriter and lead vocalist. Though the Waybacks are extremely skilled instrumentalists, they are known for their sometimes quirky, but more often thoughtful, lyrics. Around the end of 2004, Warren Hood replaced Jacque on the fiddle and mandolin.
Hood lives in Austin, Texas, and has pushed the band to find a more creative way to rehearse before a tour. "Occasionally, we've worked up new songs on the road. That's kind of hard," Nash admitted recently. "There have been times when Warren or I have written something, and we've just gotten together in a hotel and tried to work it up enough to be able to be able to perform it. Of course, that's kind of risky because you don't get to play it until you're performing it because you can't set up all of your instruments in the hotel, particularly the drums. A lot of the time, the only rehearsing that we do is when we have a trip planned. We'll try to start the trip a day or two early and have some rehearsal."
Hood soon began to offer songs of his own as well as share lead singing. "We didn't necessarily expect that when we first started working with Warren, that he was going to be writing half of the songs," Nash said last month. "The fact that he is now has really changed the dynamic of the band in a great way. We've focused on songwriting quite a bit more than we have in the past. Our live shows still have plenty of the instrumental fireworks....Warren and I are definitely lightening up the conversations instrumentally there. We've got some song vehicles for it that we're really excited about. We feel in some ways we're really offering just more than we have in the past. We're still having the jam, improvisational element to the band. But we think we've got a little more depth in writing area."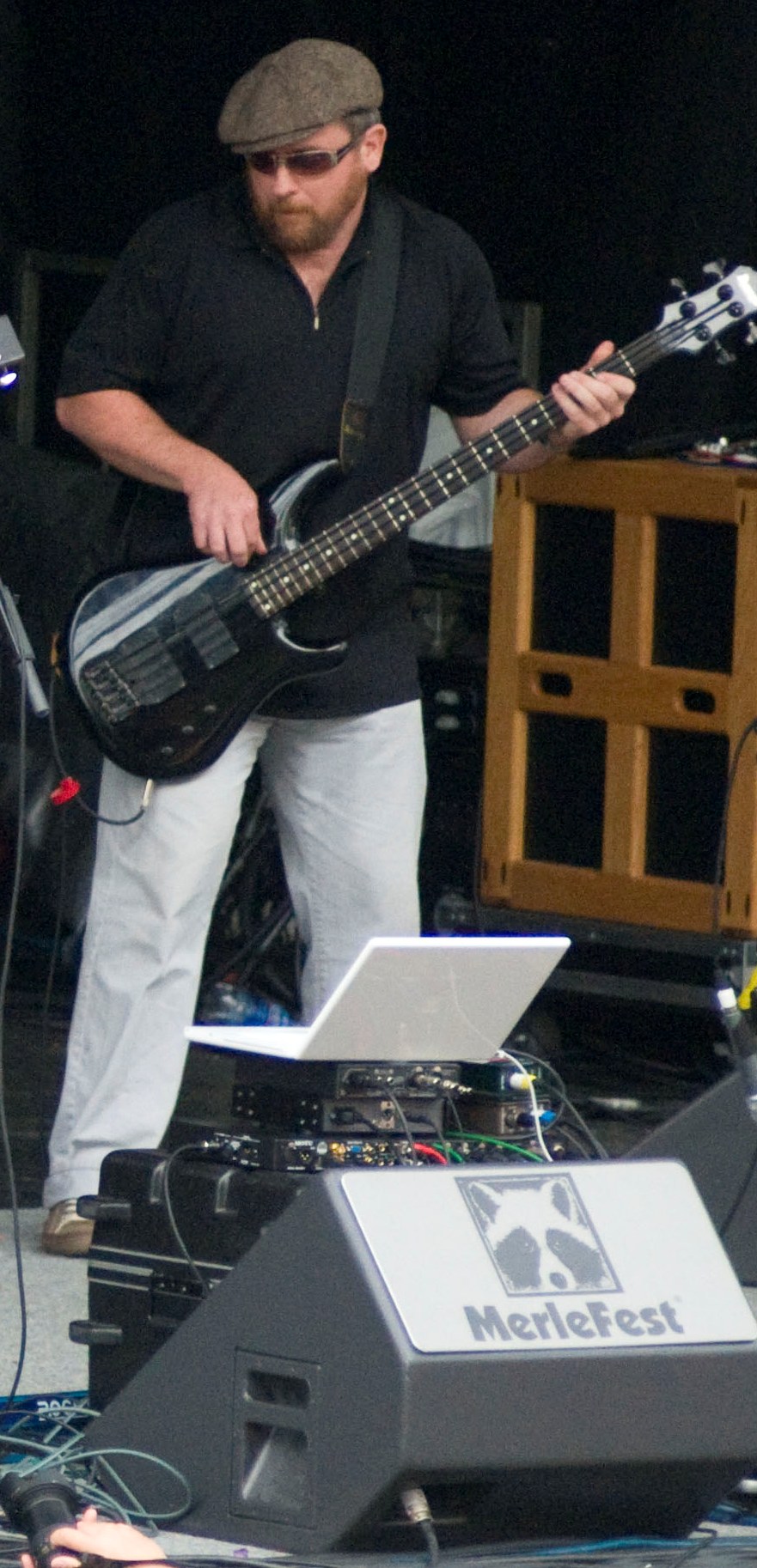 And the bag of songs they draw from is a very big sack, mixing genres and even creating them. "I've always related very closely to what Doc Watson said once about music," Nash said. "There are only two kinds of music: Good music and bad music. That's the way we look at it. We look at a song. It's not, Does it fit into our set? But Does it fit into our style? If it's good, we'll do it and hope that people will like it." But he cautioned, "You can't base what you do on what you think people want to hear. You've just got to play what you think is good and just hope people will like it."
The Waybacks have produced five CDs, four of them independently. Their fourth album, From the Past to the Future, was already in the can when they were signed by jazz banjoist Alison Brown's label, Compass Records, in 2006. "They liked the rough version of the album so they released it," Nash said. Last fall, Stevie Coyle left the band before The Waybacks went into the Compass recording studio in Nashville and did Loaded, which came out in this past March.
Their repertoire still includes bluegrass, jugband music, gypsy mandolin instrumentals, and rockish tunes. "Beyond the Northwest Passage," a new song Nash wrote for Loaded, sounds as if its a ballad that's been around for 300 years. "That was certainly the style that I was influenced by in writing that," Nash explained. "It was an ambitious project for me because I had never really tried to follow a ballad rhyme scheme like that before. It's something that was a little bit more difficult than I kind of anticipated. I wrote this first verse, and I liked it. It had some internal rhymes and the Stan Rogers influence. I wanted to keep it in that style. But, I thought, I need to write all the verses exactly like this and have it be more like a poem than a song where you can take more liberty with that stuff. I spent several days walking around San Francisco with that whole song rattling around in my brain the whole time and sort of wrote a verse here and there."
The flash of their CDs and their live shows are the instrumentals, which are always heavy on string instrument noodling. Bass player Joe Kyle, Jr. and drummer Chuck Hamilton add vital texture and sparkle, without intruding into the mandolin, fiddle, and guitar excursions. "Turkish Stalemate," one of my absolute favorites, showcases twin mandolins in tight mandolin riffs, ranging from Middle Eastern/Balkan moods to a mandolin playfulness worthy of Jerry Garcia himself. Their song, "Temporary Cheese" pays tribute to a lot of jambands, running the gamut of genres, moving from calypso/folky guitar runs to bluegrass to lumbering bass reminiscent of Railroad Earth's "Black Bear" to cosmic explorations ala Galactic, and back again.
This past year, The Waybacks toured with Hot Buttered Rum and also with Bob Weir. "Doing those shows with Bob were amazing," Nash said. "Also, I had the pleasure a couple of months ago of getting to see Bob and Phil and Mickey all play together. That was for an Obama rally."
Check out The Waybacks at the Barn Stage at this year's 10,000 Lakes Festival on Friday, July 25 at 2 pm. Listen for "Black Cat." It's a new gypsy-inspired instrumental in the same vein as "Turkish Stalemate," which now has become a special event song that only gets dusted off once in a while.