Quite remarkably, Grateful Dead music has become its own genre, drawing crowds based on the music itself.  Waynard Scheller and Rainbow Full of Sound (RFoS) have become one of the East Coast's premiere bands playing Grateful Dead songs, thanks to talent and a lot of practice—300 shows' worth.  But this fall's tour will come with a very special twist:  for the second time, they will re-create the Dead's legendary 1972 tour of Europe, tracing the path of twenty-one shows from England to Denmark to Germany to France to the Netherlands and back to England.
Appropriately, RFoS began as a one-off experiment in 2012 when a gang of Dead Heads decided to play the entire 1980 Radio City Music Hall run.  It was so much fun that it took on a life of its own, with a rotating cast that keeps it fresh.
The one consistent link is Waynard, and it makes sense—his commitment to music goes back to a ragtime-piano-playing grandfather, hippie babysitters who brought guitars with them, and then a mom who taught him classics like "Heart and Soul."  By the age of 10 he was playing guitar, and after lessons in voice and theory but almost none in piano, he became so consumed by the Grateful Dead's Terrapin Station album that for close to a year he'd listen to it before going to school.  Things were never quite the same afterward.  Soon he switched to keyboards and joined his first Dead-oriented band, Changing Planes.
As a pianist, he was able to get solo work in restaurants, where he amused himself by jamming from American songbook standards like "Over the Rainbow" into, say, "Dark Star."  He took a hiatus from Dead music and spent a decade playing R & B and Motown at corporate gigs and private events with his vocalist sister Sudie, but eventually he happily returned to the jam band world.  He fell in with one of the oldest Dead-oriented bands, the former Zen Tricksters of Long Island, and they toured for some time as Jam Stampede.  He met John Kadlecik, formerly of Dark Star Orchestra and then Furthur and now JGB with Melvin Seals, and worked on three tours with him.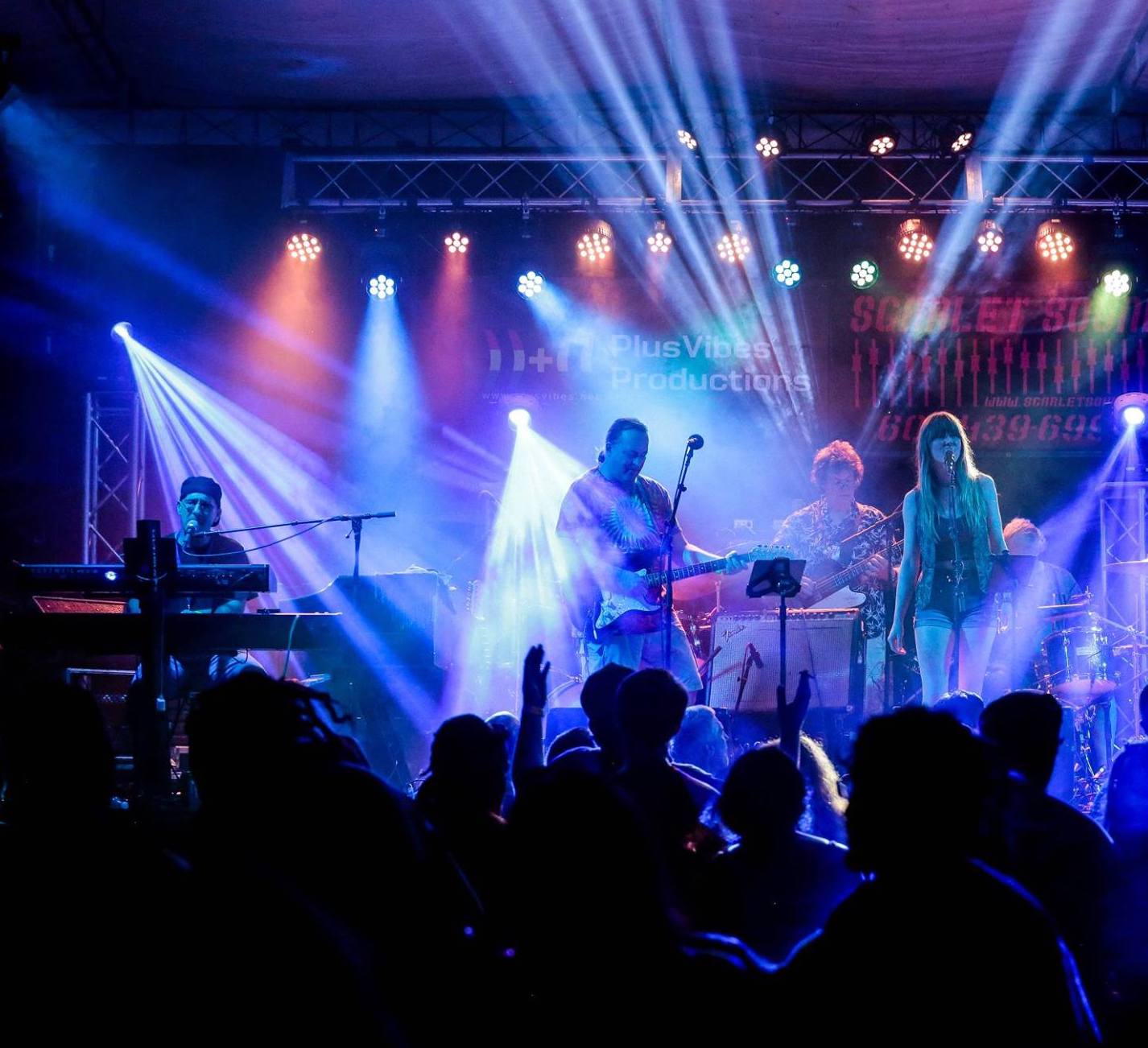 One day he got a call to play a show in a crypt at the Church of the Intercession in Trinity Cemetery, New York City, in the process meeting Zach Nugent (then with Melvin Seals and JGB) and Kenny Brooks (formerly with Bob Weir in RatDog).  His name spread around GD circles, and he played with Weir himself in an SF Bay-Area benefit for the Jerry Garcia Foundation called "Imagine There's No Hunger," and after they hit it off, on several other shows. Working with the Foundation brought him into contact with Hot Tuna's Jorma Kaukonen and Jack Casady, then another event connected him with Jason Crosby and Grahame Lesh of the Lesh Family Band…and the road goes on.
Bruce Hornsby once remarked that Grateful Dead songs had become "hymns" – in fact, they really are the new canon of traditional American music.  Their appeal, Waynard says, is two-fold;  there's the sheer eclectic gumbo of bluegrass, jazz, blues, R & B and you-name-it that is fused into what they did, what the songs represent—but "best of all is the improvisational nature of the music, the opportunity to explore the unknown, to have no earthly idea what will come next, which is the most inspiring part of it."
It's a musical adventure, and Waynard and RFoS are the ideal boat to take on the ride.
RFoS will include a rotating cast:
Waynard Scheller / Piano & Organ, Kevin Griffin / Guitar, Alan Gilman / Guitar, Jesse Wagner / Guitar, Eric Cohen / Guitar, Mike Kennedy / Guitar, Colin Lennox / Guitar, Jim McGuigan / Guitar, Andy Morse / Guitar, Gary Hempsey / Guitar, Rich Whiteley / Guitar, Paul Avrutin / Bass, TJ Glowacki / Bass, Jason Ferguson / Bass, Klyph Black / Bass, Alan Lerner / Drums, Jack Betzen / Drums,. Nathan Graham / Drums, Chuggy Carter / Drums, Carolyn Pender / Vocals
Opening Sets:  James Dalton
The Tour
9/28Tues           Donovan's Reef, Seabright, NJ
10/1Fri               The Biergarten, Hamilton, NJ
10/8Fri               89 North, Patchogue, NY
10/14Thur          Lark Hall, Albany, NY
10/15Fri             Sera Phi, Philadelphia, PA
10/16Sat            Hard Rock Café, Atlantic City, NJ
10/23Sat            The Colony, Woodstock, NY
10/31Sun            8 x 10, Baltimore, MD
11/4Thur             Martin's Downtown, Roanoke, VA
11/5Fri               The Blue Note, Durham, NC
11/6Sat              The Music Room @ Smith's Olde Bar, Atlanta, GA
11/7Sun              The Pour House, Charleston, SC
11/9Tue              Terra Fermata, Stuart, FL
11/10Wed           Green Parrot, Key West, FL
11/11Thur            Green Parrot, Key West, FL
11/12Fri               Miami Beach Botanical Garden, FL
11/13Sat              Big Storm Brewery, Cape Coral, FL
11/14Sun             Skipper's Smokehouse, Tampa, FL
11/18Thurs           Lark Hall, Albany, NY
11/19Fri                Zenbarn, Waterbury Center, VT
11/20Sat               Electric Haze, Worcester, MA
11/24Wed             8 x 10, Baltimore, MD.