Yarn is a true workhorse of a band. The Brooklyn, NY outfit plays an average of 200 shows a year and their cohesion as a band is tried and true. On Friday, they brought their alt-country/bluegrass blend to Quixotes in Denver for a two-night run of outdoor performances.
The primary vocal duo of Blake Christiana and Trevor MacArthur is a beautiful thing—their exchange is remarkable and their harmonies can hold their own across the board—from New York to Appalachia to the Rocky Mountains. Lead guitarist Rod Hohl and mandolin player Andrew Hendryx are soloing machines, accenting rhythms with some of the most hustling solos you'll be lucky to hear this year.
They came in full-bore from the first tune, and kept things in high gear the whole evening, with no signs of a plateau. Colorado is a stronghold in the genres of bluegrass and alt-country; these boys from the city came into the lion's den with their A-game. They can pick and strum and drawl with the best of them, regardless of whether or not the nearest ranch or mountain range was anywhere in their vicinity.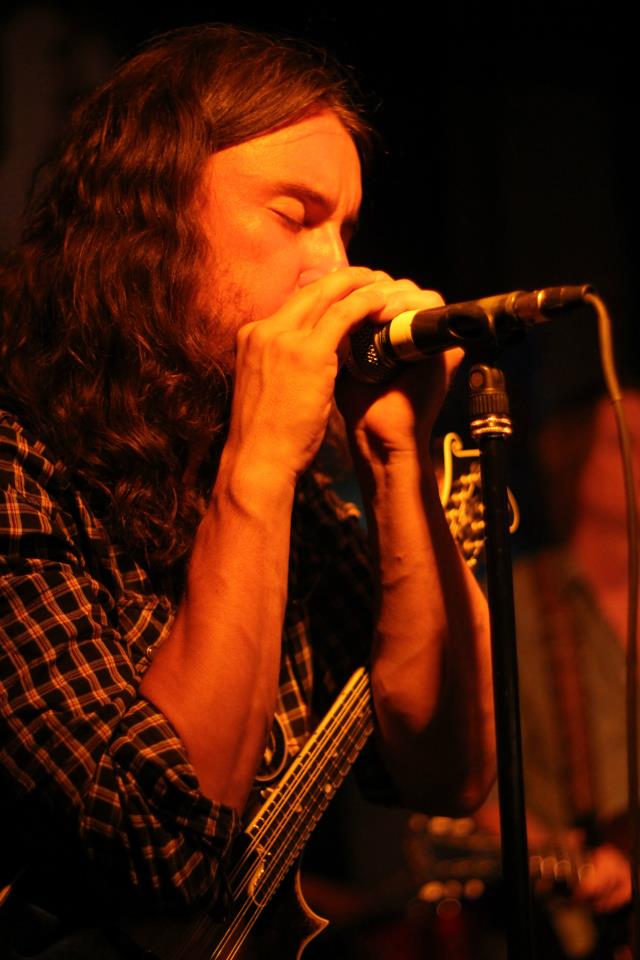 Bassist Rick Bugel doesn't just hold it down on upright bass, he soloed his ass off as well. And the same goes for drummer Robert Bonhomme—he can nail it in the pocket, and when it's time to throw down, he knows the deal. I began to wonder why Hendryx had a mic in the first place, as he didn't go near it during the first three tunes. I was set straight when he lit it up with the first (of many) quality harmonica solo(s).
When Hendryx was on electric mando, you literally had to look up to see if it was he or Hohl soloing. Both of these guys are more than capable of incorporating a heavy metal caliber solo into this alt-country outfit. Folks have been telling me to check these guys out for some time now, and on Friday night it all made sense. Machines!...these guys are no joke.
Yarn will be at Nedfest in Colorado this August. Check them out at: www.yarnmusic.net.