Wednesday nights at Fayetteville's Georges Majestic Lounge have a new level of expectations thanks to Yonder Mountain String Band. Warming up the stage, Horseshoes and Hand Grenades will be on tour with Yonder for the majority of spring. Yonder, opening their set with Red Bird, it seemed like conga lines swarmed to the garden stage from the patios and the front bar. The variations on vibrations from boogie to ballad and the intimacy to intricacy showed us why we have been itching for a taste of this year's upcoming music festival.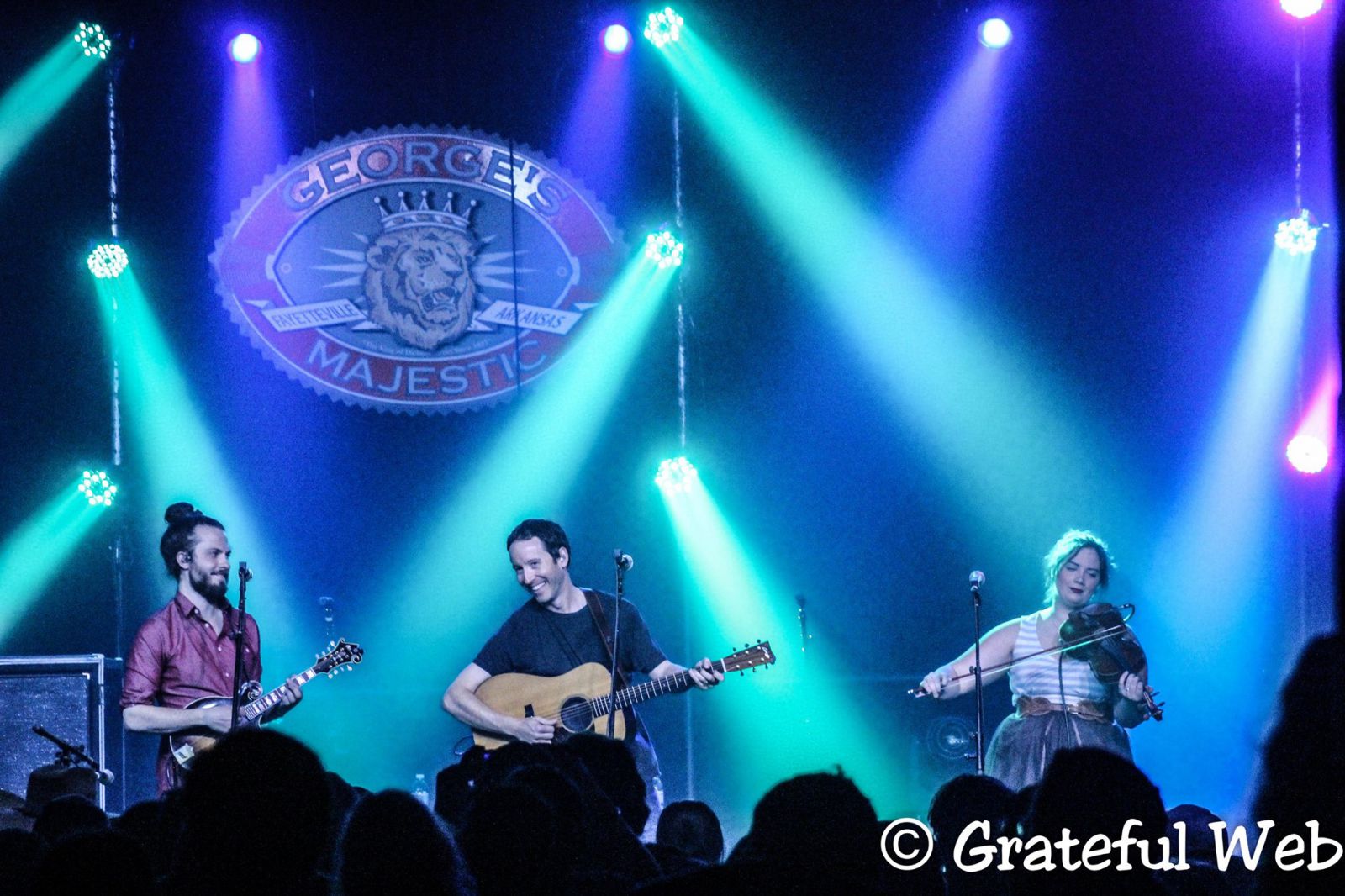 Yonder, also headlining Highberry Music Festival June 30th -July 4th; this evenings event was billed as a Highberry Pre-party and according to plan it was a down right hootenanny. Along with crowd favorites 'Annalee' and 'Corona' my other favorite of the evening was 'Complicated' leading into 'Funtime', leading back into 'Complicated'. It was a great example of how bluegrass can be used as a therapy as well as a party inducing inoculative.
Coming back out to a resounding encore, Ben Kauffman admitted that they had no song picked for the moment. Either picking a suggestion from the hundreds or relying on an oldie but a goodie, Yonder's version of 'Goodbye Blue Sky' departed us in arms while Fayetteville locals Arkansauce caught the would-be departures in the Lounge with a "one-two punch" sorta picking event.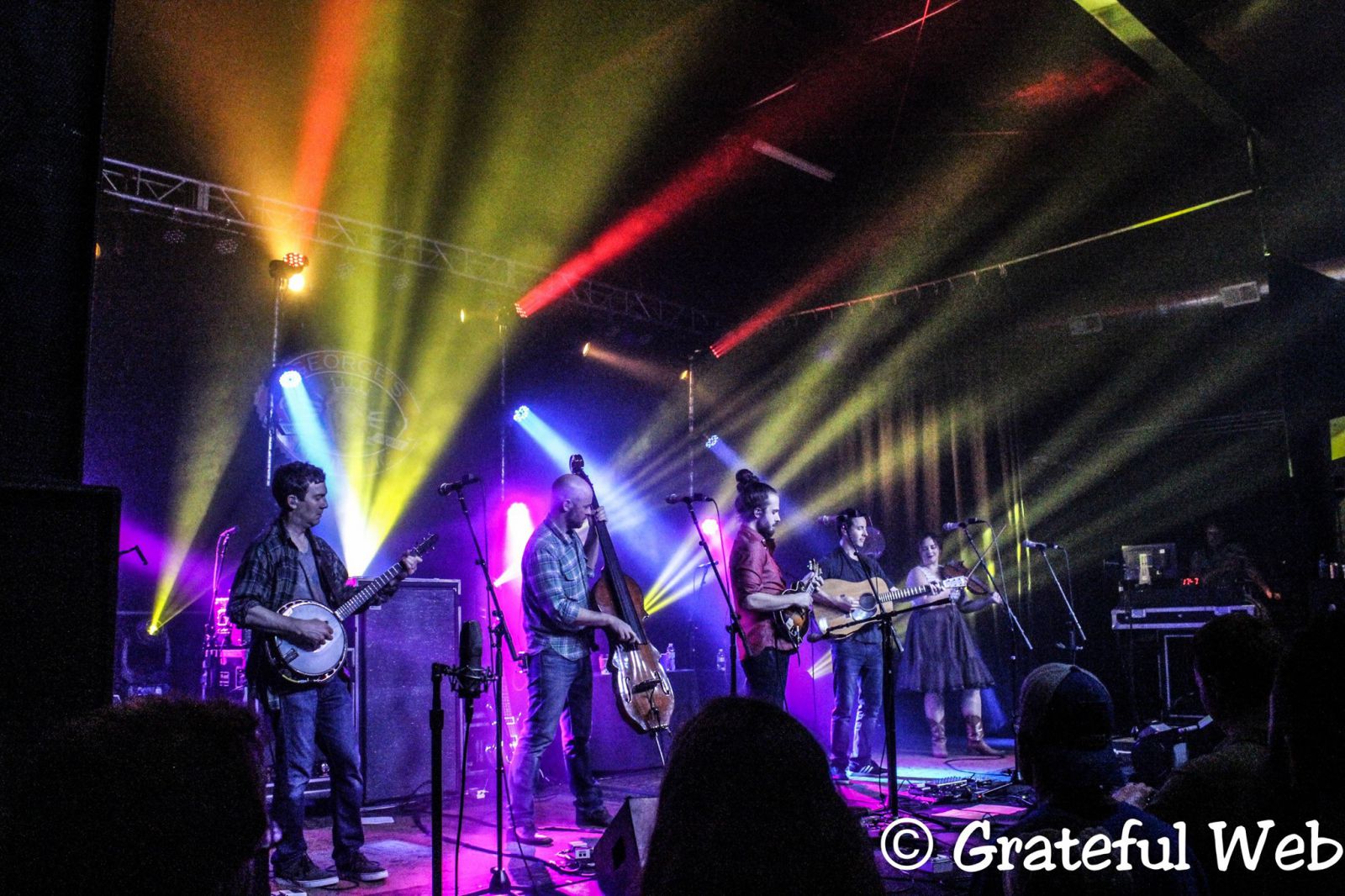 Highberry Music Festival, produced by Deadhead Productions, will be held at Mulberry Mountain 4117 Mulberry Mountain Loop, Ozark, AR 72949 June 30th-July 4th. Also scheduled to perform:  Buckethead, Keller Williams, Papadosio, Cornmeal, Jeff Austin Band, Wookiefoot, Dirtfoot, Henry & The Invisibles among many more. Another Pre-Highberry Celebration will be held at Georges Majestic Lounge April 26th when Cornmeal visits Fayetteville.