Zero, starring co-founders Steve Kimock (vast array of guitars) and Greg Anton (drums/rhythmic wizardry), opened a four-show Zero-revival run on November 20 with two sets of compelling songs and ethereal jamming.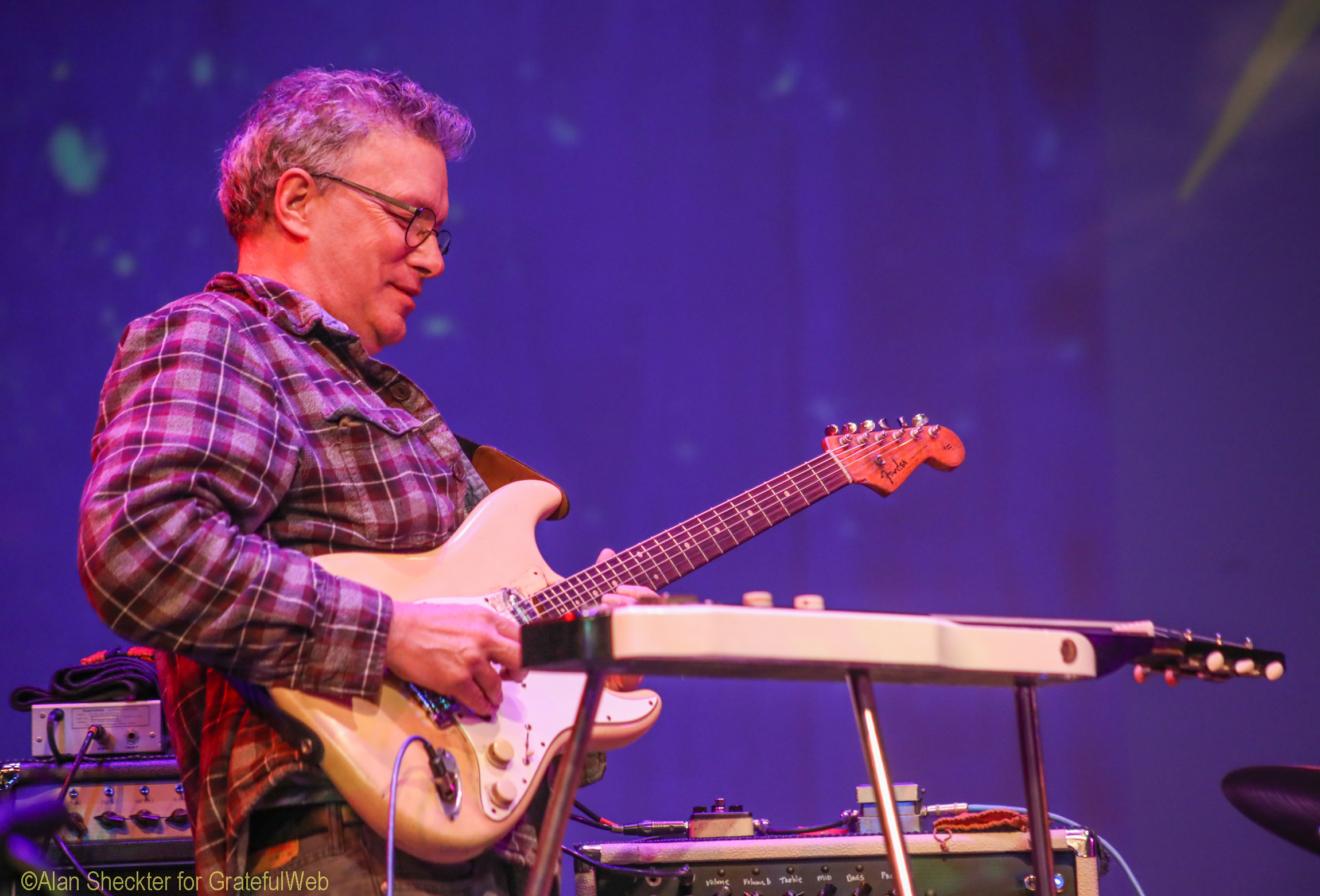 This incarnation of the band, which was established in the early 1980s, included Melvin Seals (keyboards), Pete Sears (bass, backing vocals), Hadi Al-Saadoon (trumpet, backing vocals), and Sebastian Saint James (lead vocals, rhythm guitar), with Miles Kimock contributing additional guitar passages in the second set. Steve Kimock had worked with Seals and Sears in the recent past, and with Al-Saadoon in Zero's early days. Saint James, who was new to the Zero fold, gelled well with the group.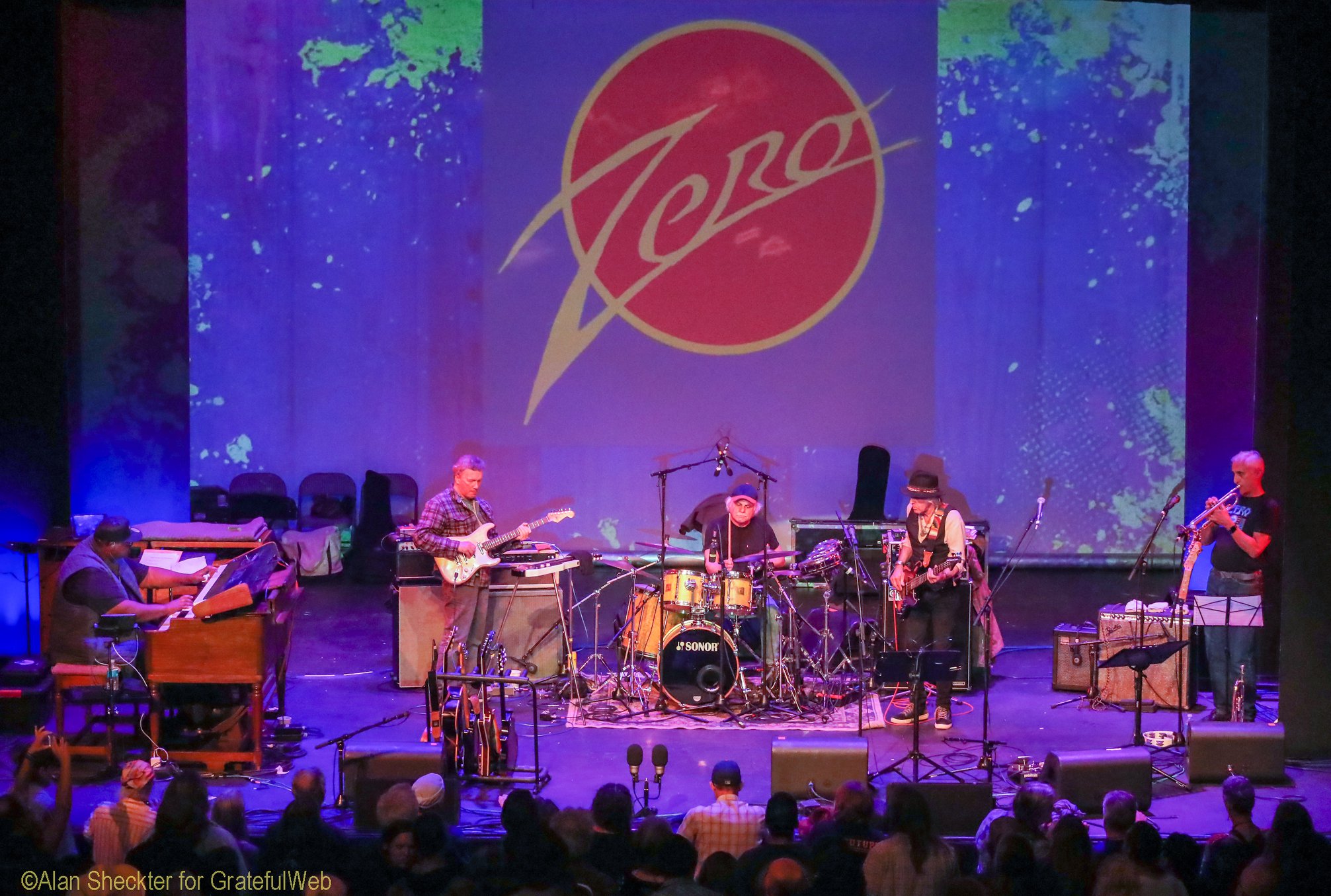 From the poignant, slow crescendo of the bluesy opener, Jimmy Cliff's "Many Rivers to Cross," which appeared on Zero's second album, through their bold rendering of Bob Dylan's "Like a Rolling Stone" encore, Zero delivered a splendid array of purposeful aural performance art that included musical hypnotics and subtleties as well as intensive rock, blues, and jazz jams. The band, which assembled a lot of material over its 35-year tenure (though infrequent since about 1998) was well-rehearsed and plenty enthusiastic.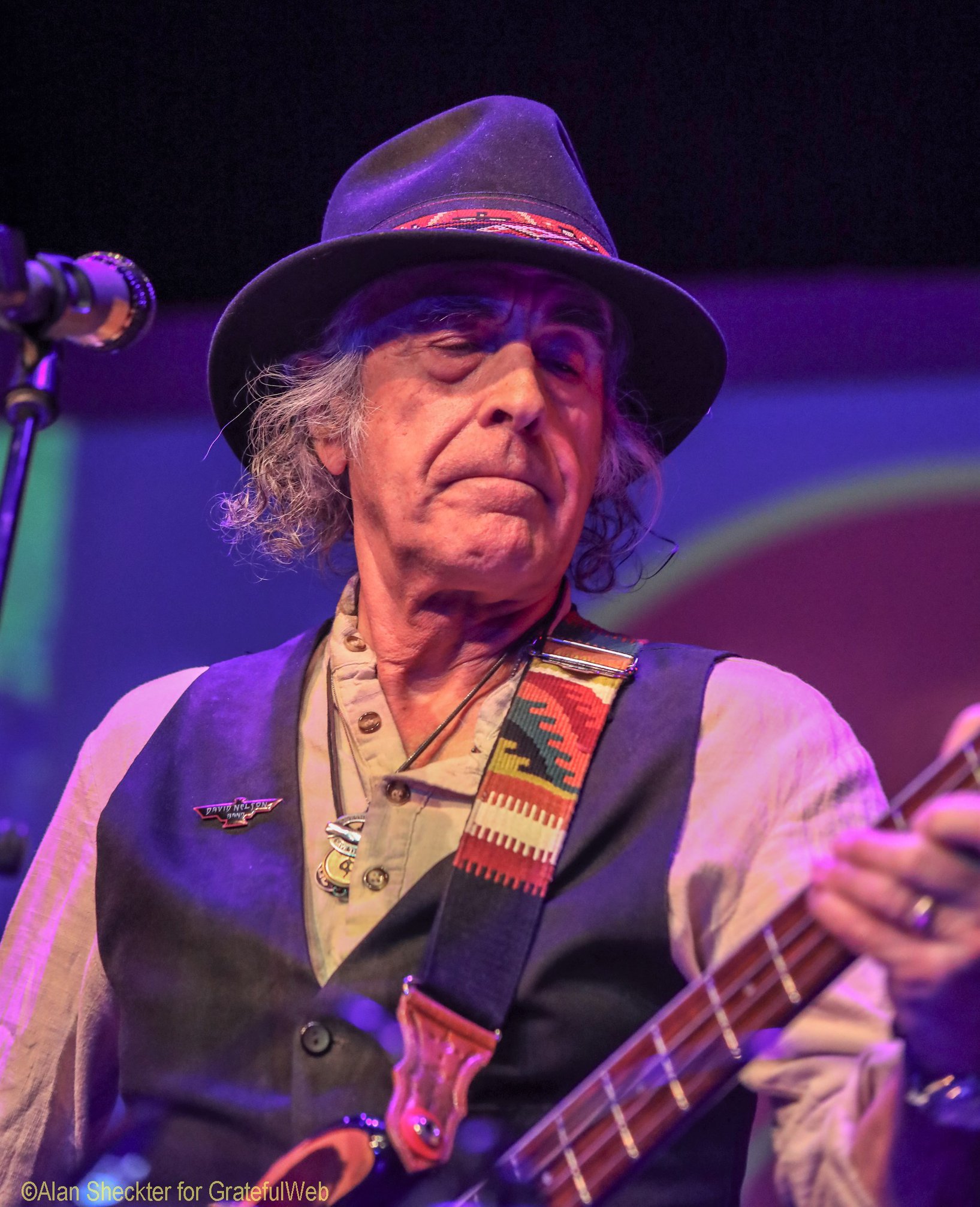 In addition to a triad of gigs the band did this summer in Oregon, this was the first Zero show in a long time, and the intimate Raven Theater, a 70-year-old, 440-capacity venue in Sonoma County's Healdsburg, a genteel magnet for wine, art, and music, was a delightful setting. The mini-tour would also include two shows at San Francisco's Great American Music Hall and Crystal Bay Casino, situated a smidge over the Nevada border from the California side of North Lake Tahoe.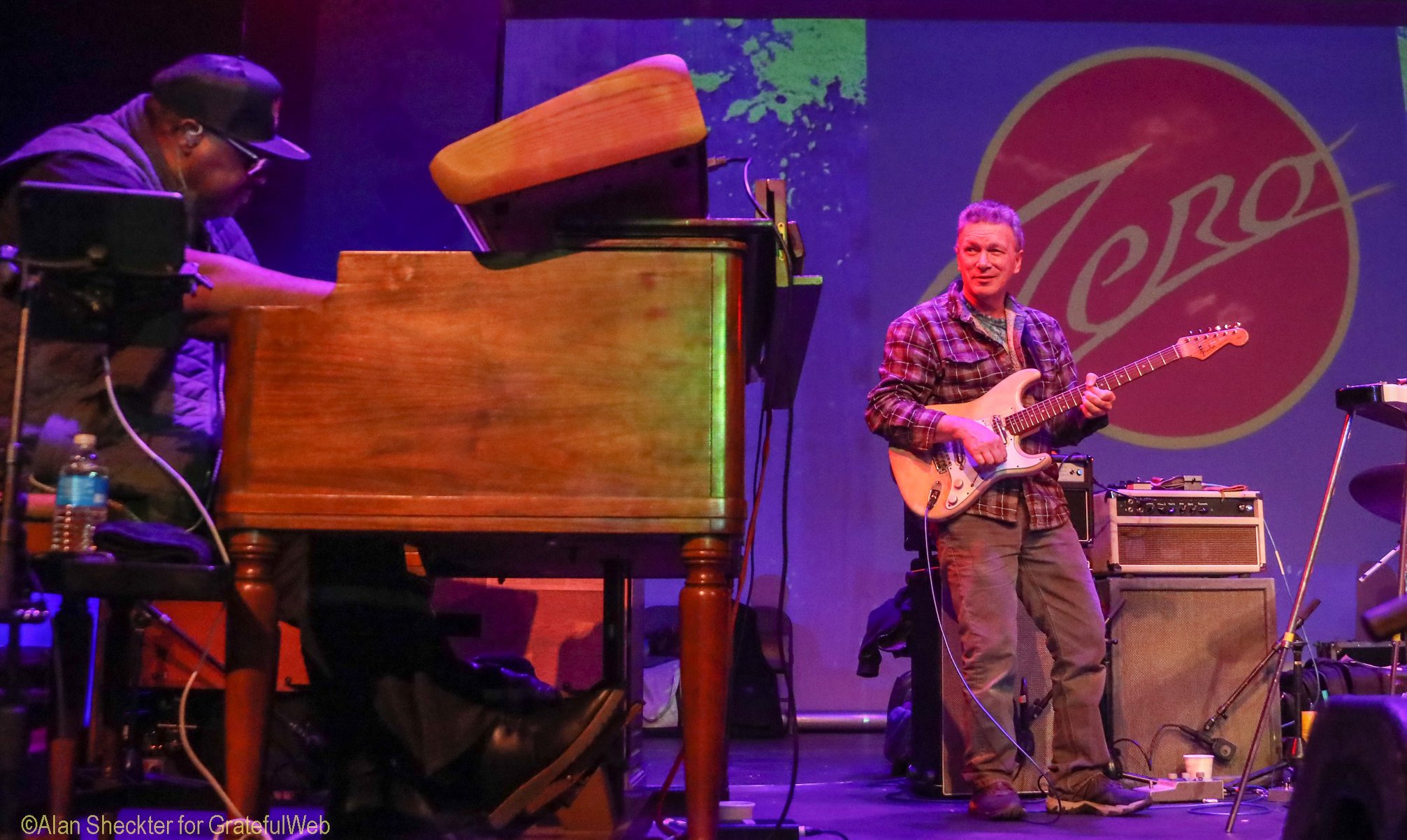 Since the mid-1970s, Kimock has led several of his own ensembles (e.g., Steve Kimock Band, KVHW, Crazy Engine), and plied his craft in many Grateful Dead-connected (RatDog, Phil Lesh and Friends, The Other Ones), and many non-Grateful Dead-connected bands (Jerry Joseph, Bruce Hornsby).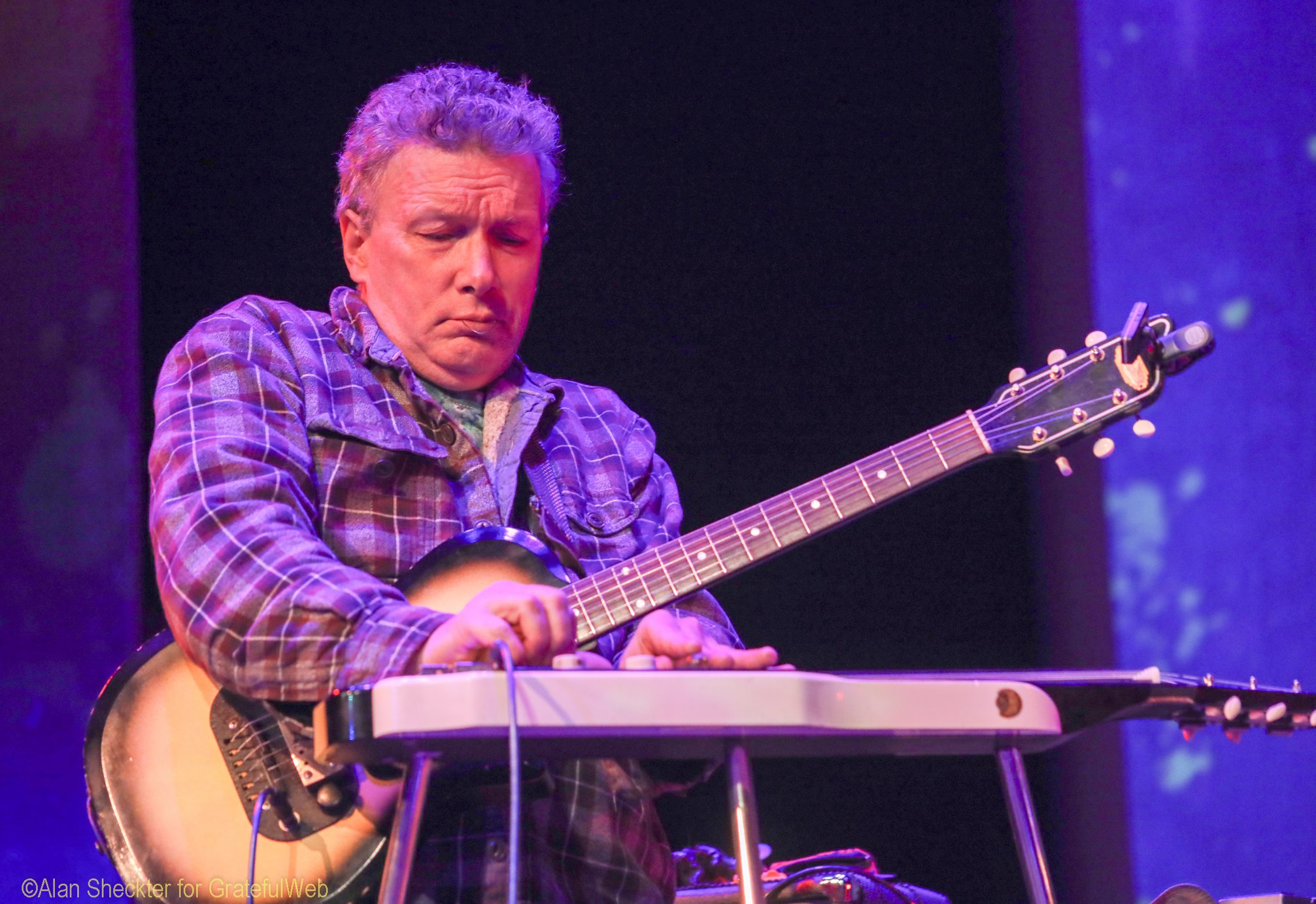 Kimock's guitar mastery, on full display with this assemblage of musicians, accentuated his uncanny ability to set any number of imaginative moods with adept fingerpicking. Anton, a lawyer, novelist, and rock 'n' roller for such outfits as Heart of Gold Band, The Rock Collection, and Gregg's Eggs, was telepathically connected to Kimock all night, contributing the right beats for each selection of music.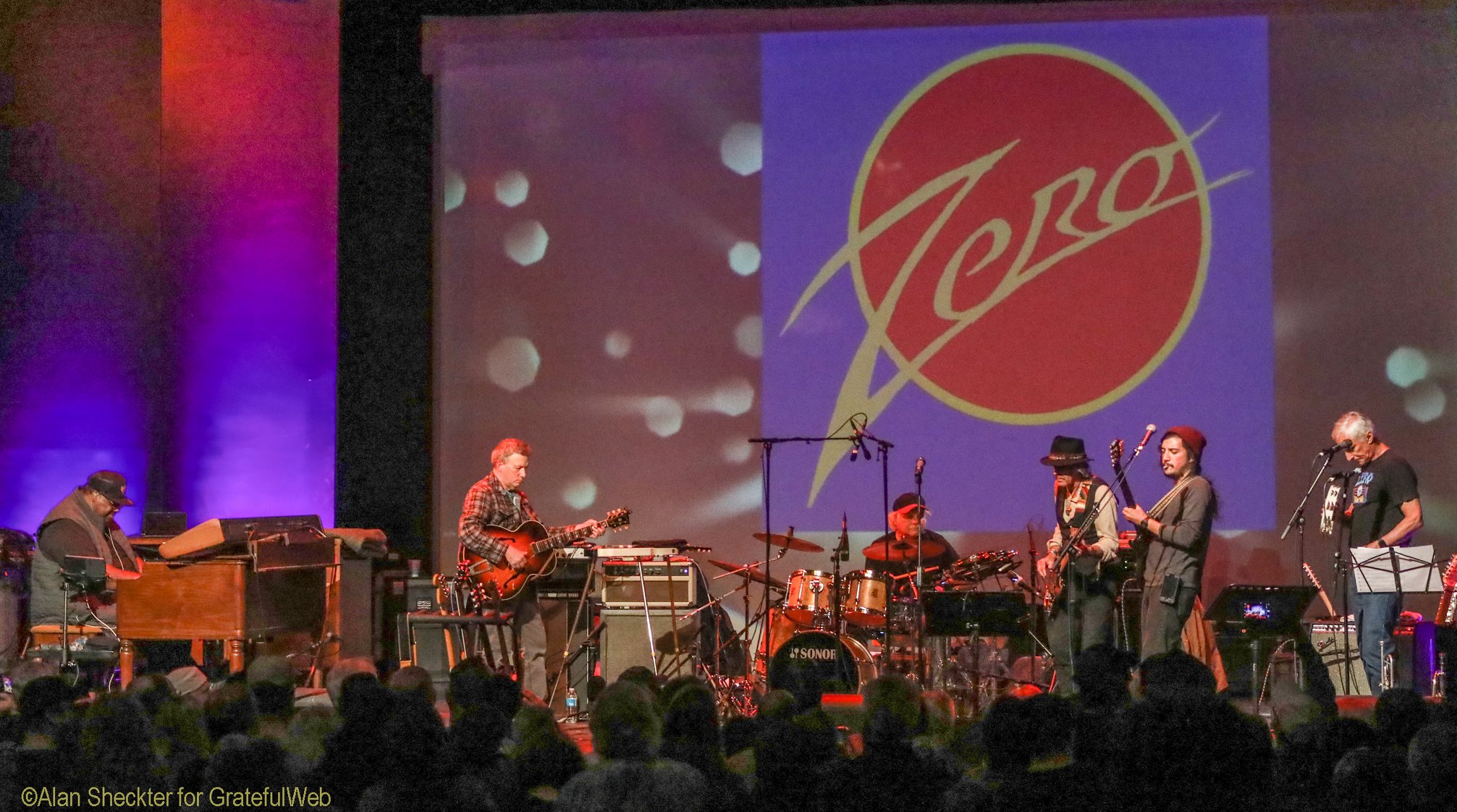 Though Kimock and the rest of the players brought to the stage their own enormous catalogs of music, the group executed exclusively—and appropriately—material from the Zero catalog. And that catalog's entries were all instrumental pieces of music in the band's early days until Robert Hunter-penned songs were introduced and sung by the late-Judge Murphy. On this night, Zero performed Hunter's "Catalina," "Home on the Range," and "End of the World Blues," with Saint James, who sported a "Judge" T-shirt, doing a fine job on vocals.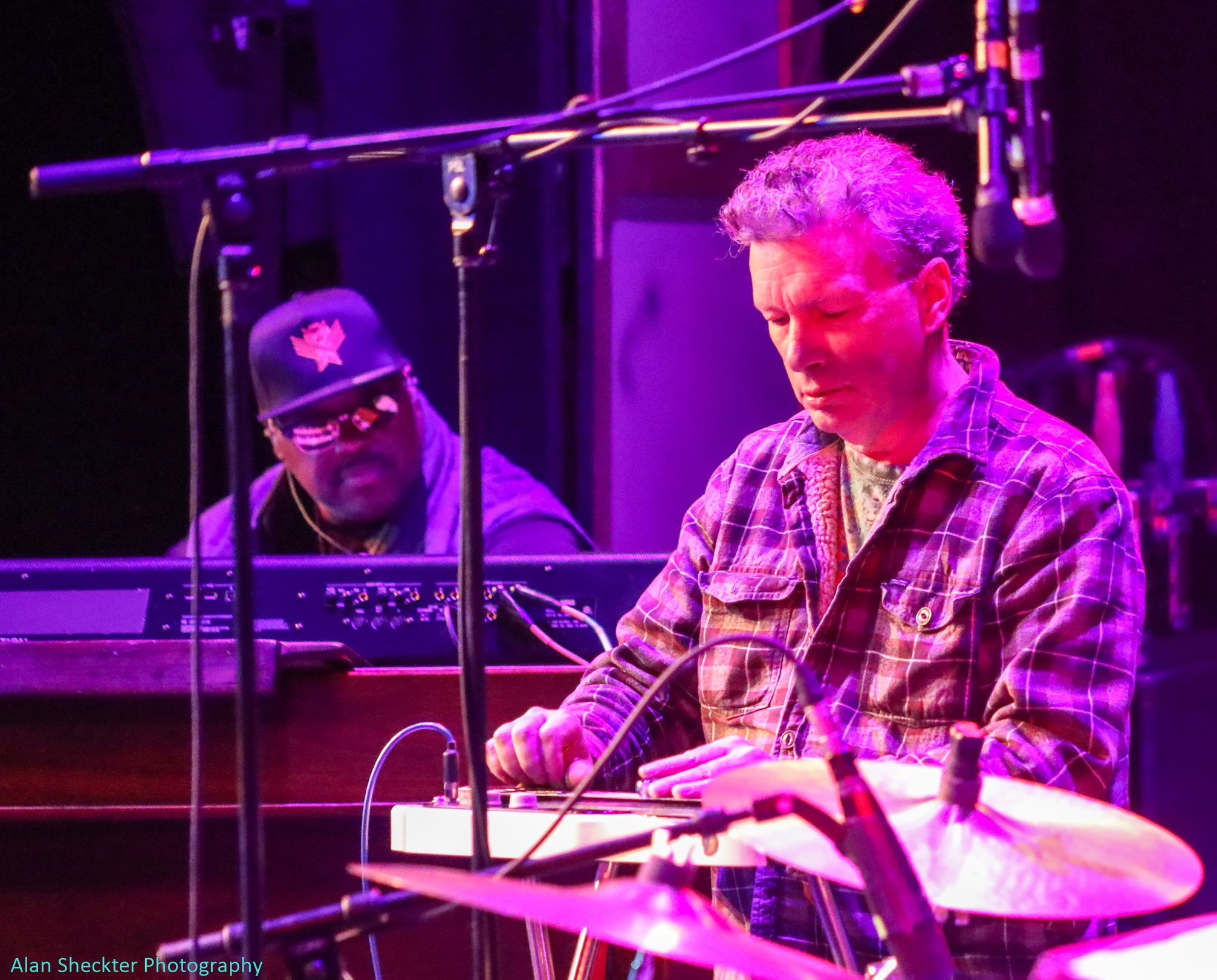 In addition to the recent passing of Hunter, a Zero show in 2019 calls for reminisces and shared fond memories of other Zero players who are longer with us. That little hall of fame includes the aforementioned Murphy, who died in 2013, horn player Martin Fierro (2008), and Quicksilver Messenger Service-synonymous John Cipollina (1989).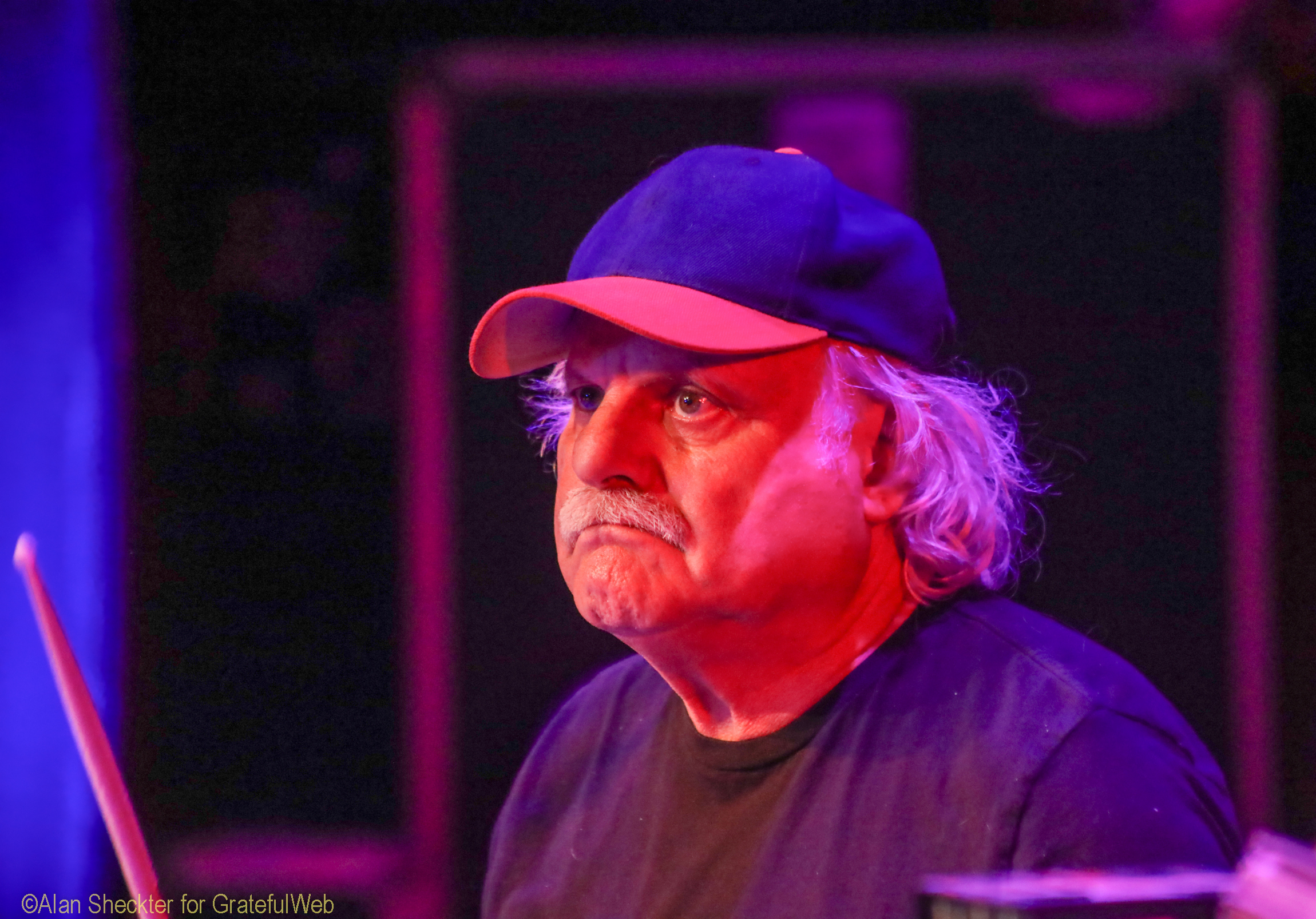 Here's hoping that the success of these shows builds momentum for more songs and shows from Zero.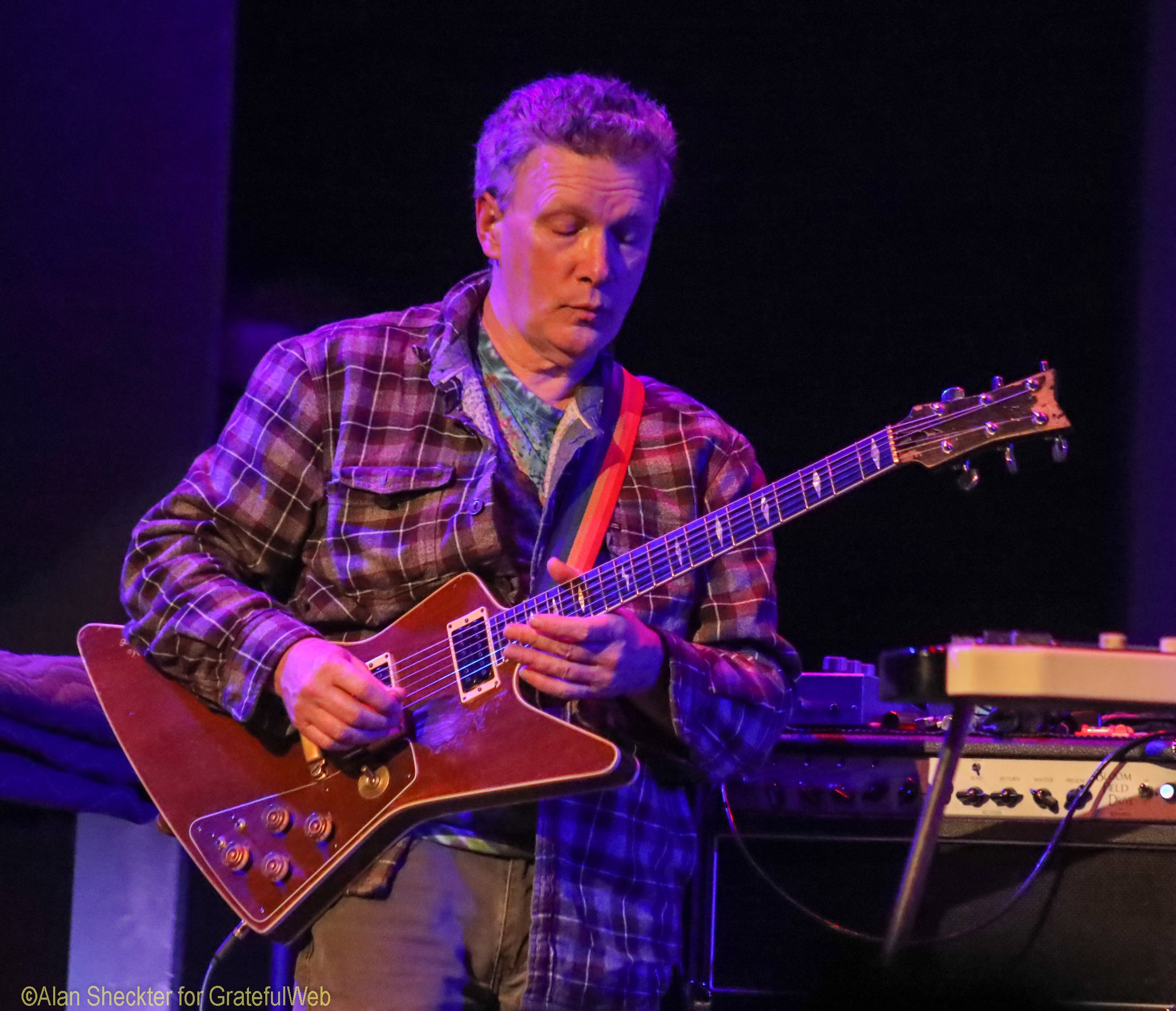 Check out more photos from the show.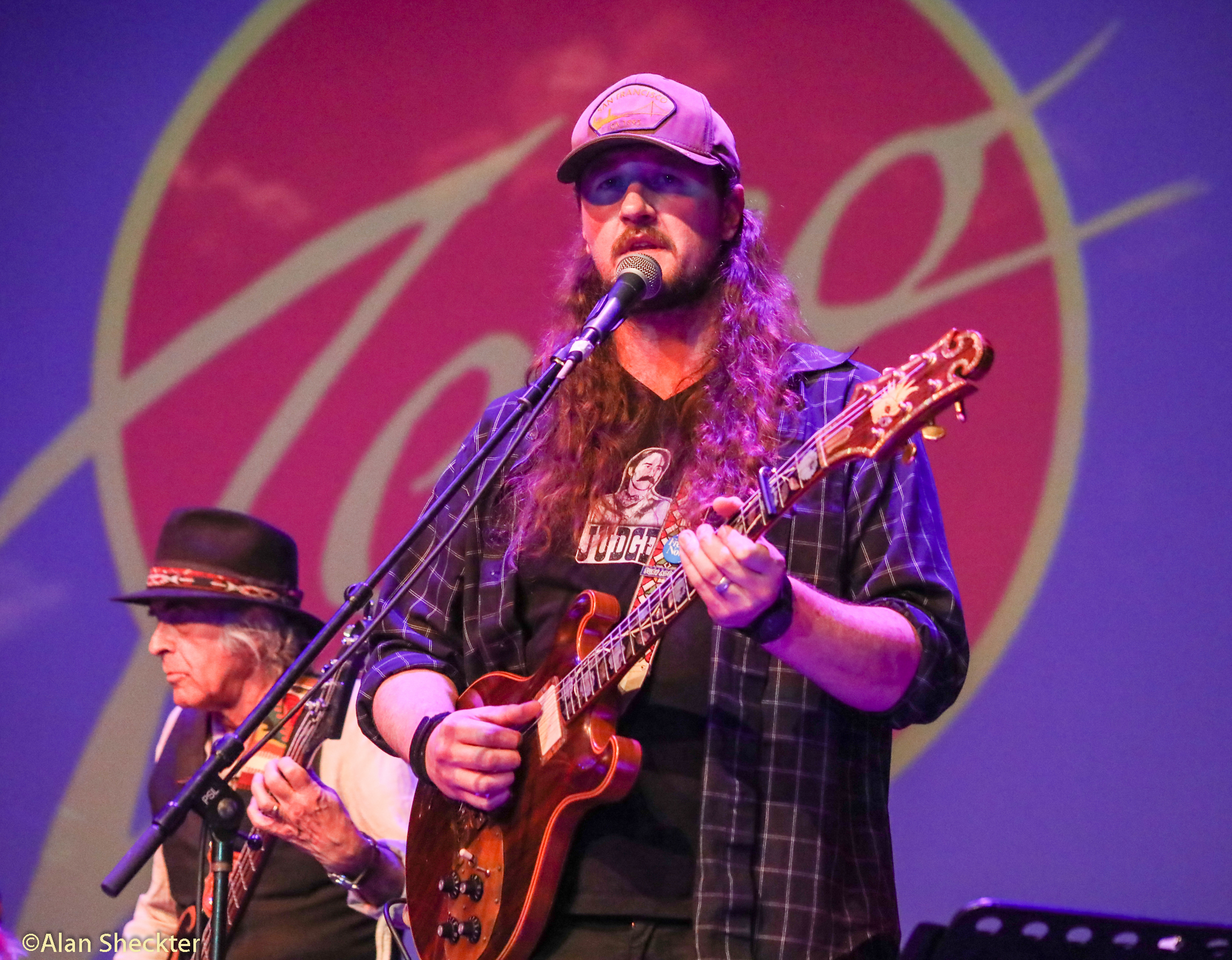 Set 1: Many Rivers To Cross, Catalina, Pits of Thunder, Zero - Theme From Nancy Germany, Merl's Boogie, Home on the Range. Set 2: Roll Me Over, Smells Like Girls Drums, Rigor Mortis, End of the World Blues, Golden Road, Encore: Like a Rolling Stone