I'm here! I'm here! I'm so excited to finally be here! The first night of the festival was incredible--cooler weather made it feel amazing outside at all the shows, and after wrapping up in blankets or whatever they could find festival-goers seemed to be out in full-force through the night shows.
After taking a few hours to recuperate this morning (maybe check out the yoga or hoops), here are the shows you are not going to want to miss for Friday of Wakarusa.
12:00 p.m. Dank Sinatra
I will try to make it to Dank Sinatra for sure. I don't know a lot of their music, but what I've heard I like, and in particular, they have a song called "You and I" that is based on the poem "The Love Song of J. Alfred Prufrock" by T.S. Eliot that I'm particularly fond of. This electro-funk band will be a chill way to start the morning.
Continuing my jam-funk morning, I'll probably head to Cadillac Jackson at 1:30p.m. at the Revival Tent. Cadillac Jackson and Mountain Sprout, playing from 3-4 p.m. at the Revival tent, are both local to the Northwest Arkansas area and will surely put on a good show. I will probably just wander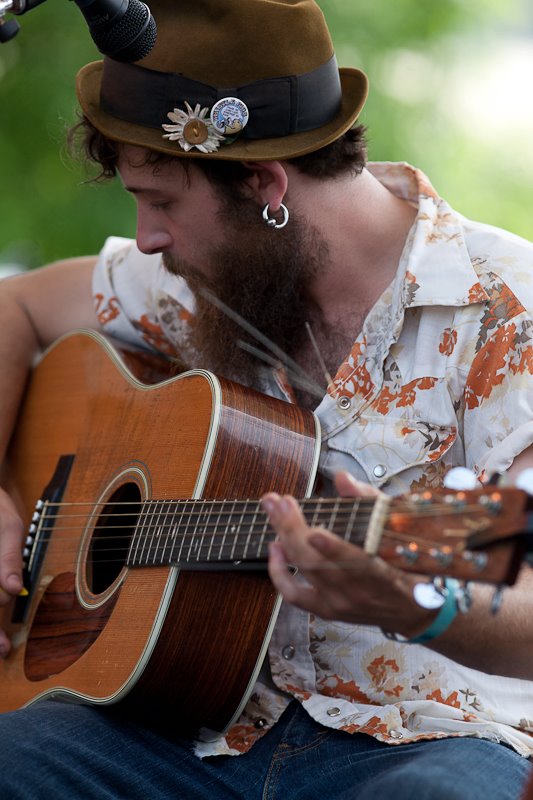 during the early afternoon to try and hear all the bands I'm not familiar with and to meet people.
4:00 p.m. MarchFourth Marching Band
I had no idea who this band was last year, but when I walked by their show I couldn't help but stop and listen. Their live show is what I like to think my college marching band's Halloween party was like--crazy costumes mixed with circus-style performances. If you are excited for Quixotic or Edward Sharpe and the Magnetic Zeros, you should definitely check out this band.
Split Lip Rayfield is also playing at 4:30 p.m., so if you didn't see that show last night this might be a good time. I would definitely suggest you make it to...
4:30 p.m. That 1 Guy
If you haven't seen That 1 Guy, you need to make an effort to make it to this show. Playing his 7-foot tall magic pipe, That 1 Guy gets the crowd involved with what is going on on stage. This show is always fun and different every time.
After That 1 Guy, The Delta Saints, The Motet and The Devil Makes Three are all playing around the same time, and any show will be awesome. You will definitely want to head back to the Revival Tent at 7:45 p.m. for the costume contest--always good people watching there.
Immediately after, Blitzen Trapper will play that stage while Edward Sharpe and the Magnetic Zeros take the Main Stage. I saw Edward Sharpe at Bonnaroo and the show was awesome, and with their new album that was released this week I'm sure they will put on a good show mixing the songs everyone knows with the ones we are about to.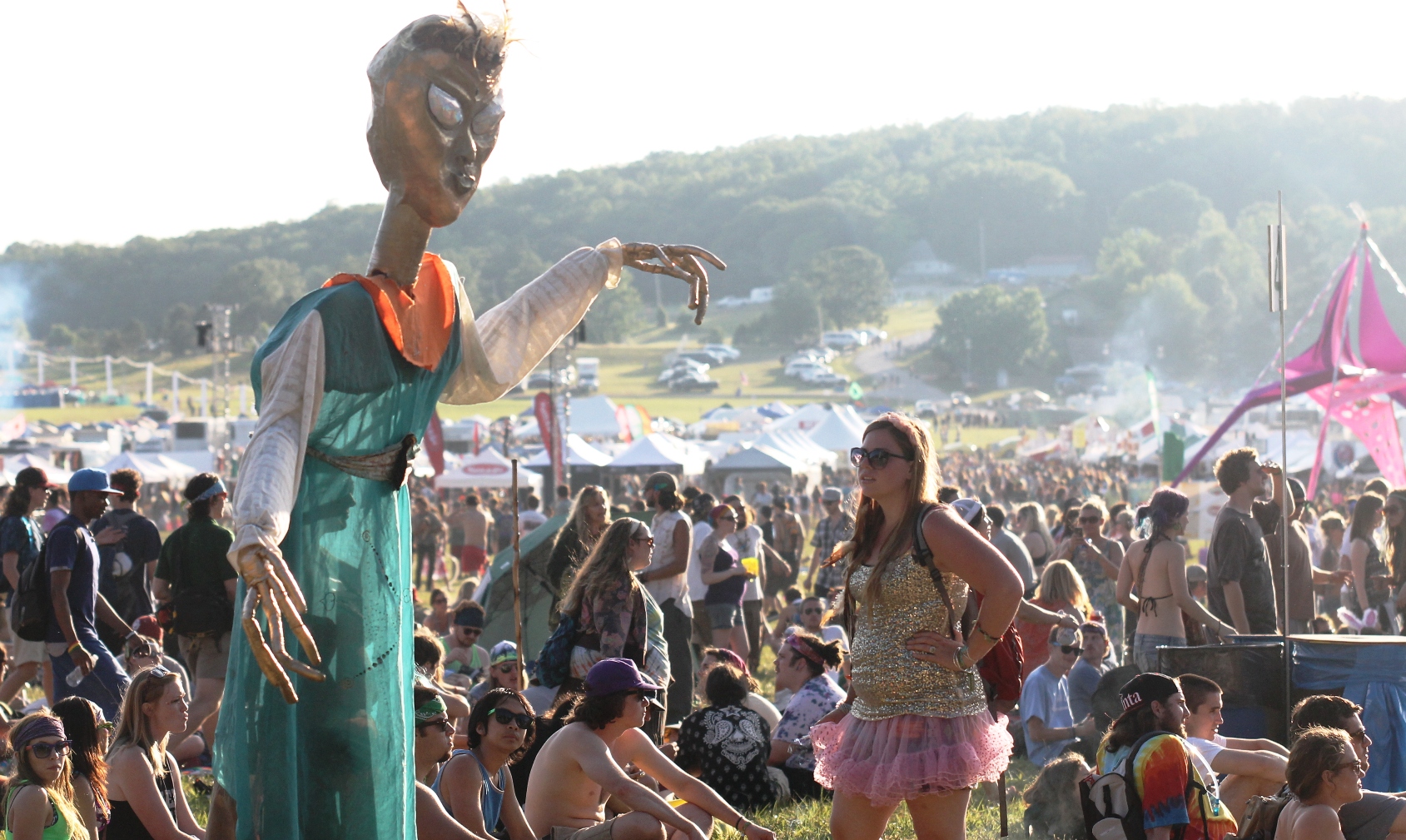 This will probably be a Main Stage type of night for me, as I really want to see the entire Avett Brothers set followed by Girl Talk at the Interstellar Sanctum at 1 a.m.
If you're looking for a smaller show, though, I would highly suggest Balkan Beat Box at the Outpost at 12:30 a.m. This should be a good show for dancing and will probably have a fun, smaller crowd since almost everyone else will be at Girl Talk or Umphrey's McGee.
2:30 a.m. Ghostland Observatory
I would say I'm ending my night at Ghostland, but anyone who has been to a Ghostland show live knows the last thing you want to do when you leave is sleep. If you like lasers and dancing and want to be where the action is at 3 a.m., this is the show for you.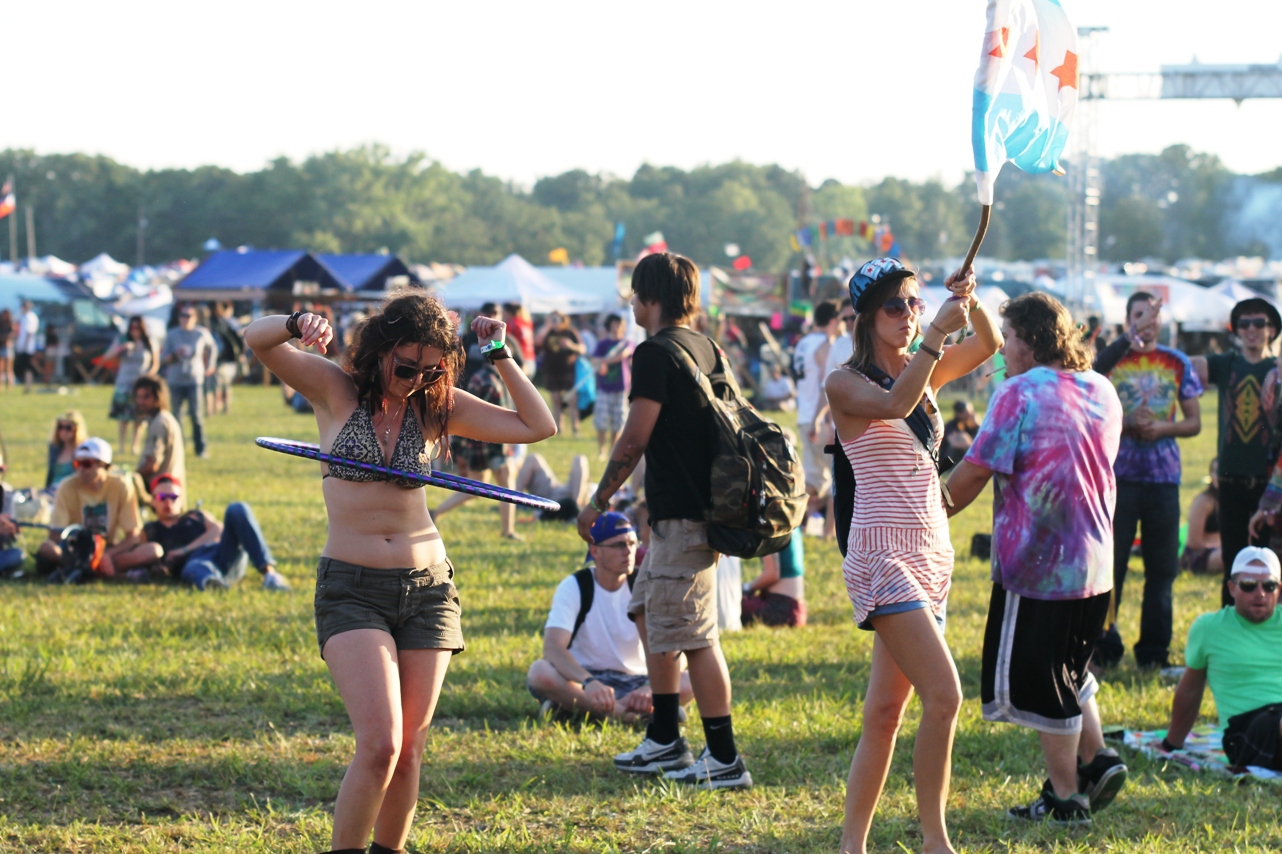 As always, shows will go on through the early morning hours at the Satellite Stage for those night owls out there still looking to party. I will most certainly need to sleep by then, though, because there is great music during the day Saturday.
Check back tomorrow morning for a rundown of the shows you don't want to miss. Hope to see you on the Mountain!