2010 is Exceptional Year for Judy Collins
Submitted by mike on Tue, 11/09/2010 - 03:04
Judy Collins, who USA Today says "sounds as fresh and full of wonder as ever," has had a great year that included the June release of her "life-affirming gem of a record" (The Sun-UK) 'Paradise' (Wildflower Records), which became her highest-charting album in over a decade, and a North American tour that continues into December. She'll appear on NPR's news quiz show "Wait, Wait Don't Tell Me" December 4th and just taped a "Tiny Desk Concert" at NPR's Washington, DC headquarters last week.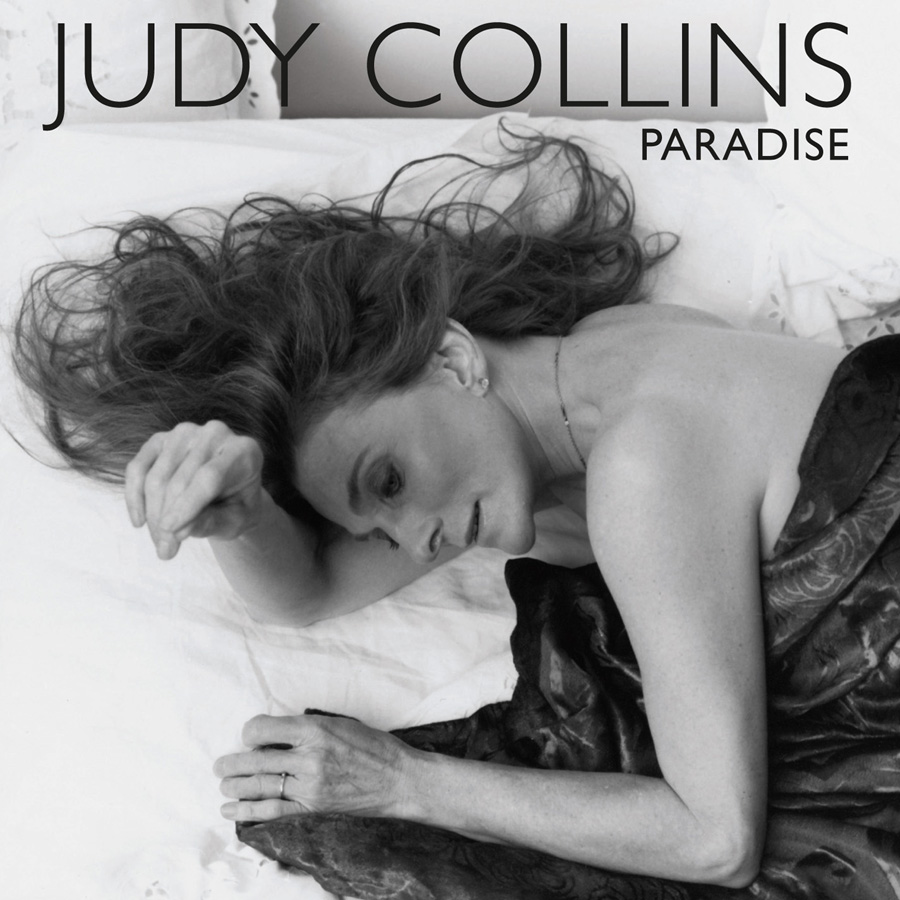 In 2010, Judy Collins, called "one of the greatest interpreters of modern times" by Mojo, also:
*Contributed her version of "Over the Rainbow" from 'Paradise' to an oversized children's picture book and 3-song CD set about the #1 movie song of all time (Imagine Publishing), which reached the New York Times bestseller list.
*Performed a sold-out show at the Metropolitan Museum's Temple of Dendur in New York
*Gave the keynote address at a Musicares "Women in Recovery" event in New York
*Performed on  NPR Mountain Stage, listen here
*Performed at AARP's 50th Anniversary convention in Orlando, FL with Crosby, Stills & Nash.
*Auctioned beloved guitars from her extensive collection at Christie's in New York
*Inducted Leonard Cohen into the Songwriters' Hall of Fame
*Presented Mary Chapin Carpenter with the "Spirit of Americana" Free Speech in Music Award from the Newseum's First Amendment Center and the Americana Music Association.
*Played the Glastonbury Festival for the first time.
With a career spanning 50 years, recording more than 40 albums, including gold and platinum-selling albums, numerous Top 10 hits, plus Grammy nominations, Judy Collins continues to claim her legendary status. 'Paradise' features Collins' take on songs from the likes of Jimmy Webb, Tom Paxton, Joan Baez, Tim Buckley, and Stan Jones, as well as duets with Joan Baez and Stephen Stills.
--
Upcoming Judy Collins tour dates:
Fri 11/12 - State Theater Center for the Arts - Easton, PA
Sun 11/14 - Fitchburg State College - Fitchburg, MA
Fri 12/3 - Irvington Town Hall Theater - Irvington, NY
Sat 12/4 - First Presbyterian Church of Freehold - Freehold, NJ
Sun 12/5 - Tupelo Music Hall - White River Junction, VT
Mon 12/6 - Tupelo Music Hall - Londonderry, NH
Thu 12/9 - Cedartown Civic Auditorium - Cedartown, GA
Fri 12/10 - Peabody Auditorium - Daytona Beach, FL
Sat 12/11 - South Florida Community College - Avon Park, FL
Sun 12/12 - Capitol Theater - Clearwater, FL
Tue 12/14 - Lyric Theater - Stuart, FL
Thu 12/16 - Kravis Center for the Performing Arts - West Palm Beach, FL