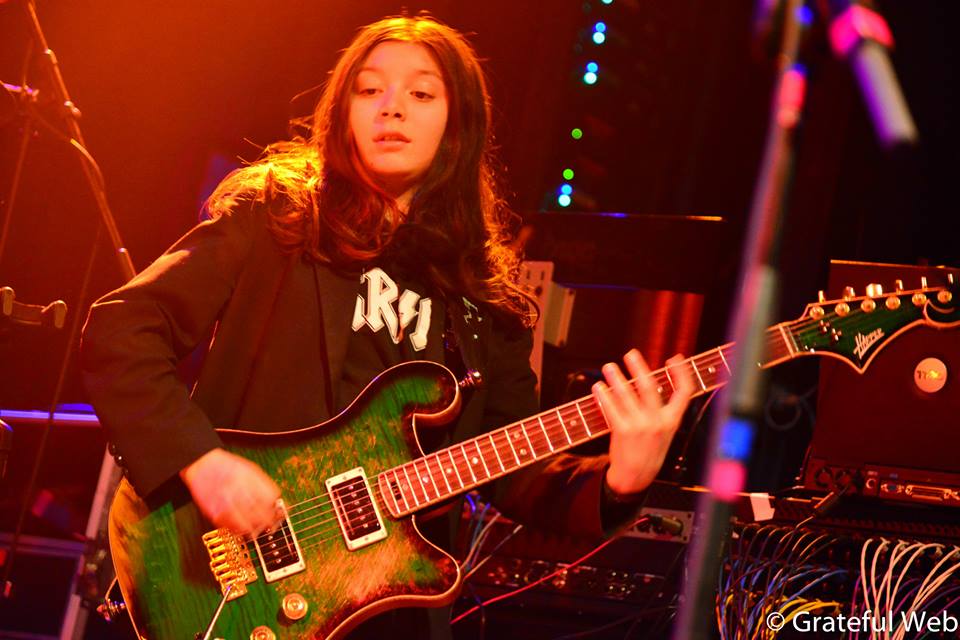 At the Fox Theatre, local bands have rocked the stage for twenty-two years, and they're in good company. The Meters played the inaugural show back in 1992. Phish and the String Cheese Incident won over early crowds while jamming at The Fox. Snoop Dogg has a painting inside that's nearly as tall as he is. I could go on and on, but just walk around the lobby full of photo memories and you'll get it. This caliber of artist largely factored into Rolling Stone Magazine ranking it the fourth best club in the country, but they've never forgotten about the bands looking for a break, a gig, or just the chance to be in front of a crowd. On March sixth, the Fox Theatre hosted The Hometown Heroes Super Jam, twenty-two years to the day of opening their doors to the live music lovers of Boulder and beyond.
A song by song rotating ensemble featuring members of Jet Edison, Hot Soup, West Water Outlaws, Smack Thompson, Mountain Standard Time, Jaden Carlson Band, Great American Taxi, Intuit, Holden Young Trio, Paa Kow's By All Means Band, Eminence Ensemble, Smooth Money Gesture, Springdale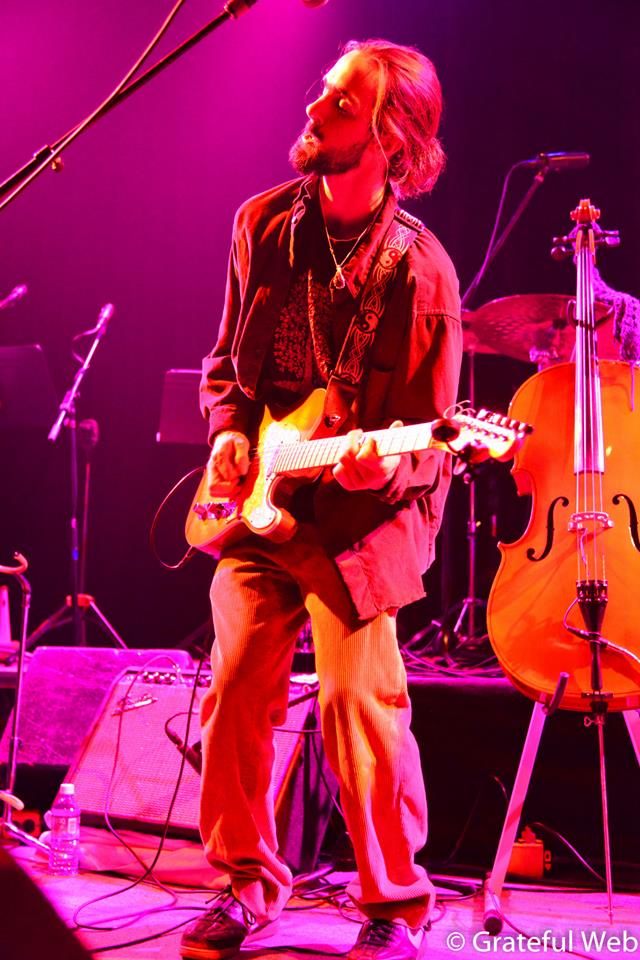 Quartet, Technicolor Tone Factory and Issovee paced their way through a multiple decade spanning covers catalogue. The familiar faces comprising the multiple variations of the "band" all brought their own stylistic playing to the stage for the collaborative jam, and when they weren't lighting it up, they were crowding the wing and green room going over chord changes and chomping at the bit.
The initial grouping kicked into an instrumental take on Parliament's Flashlight, before shifting personnel for the Allen Toussaint penned On Your Way Down, covered by artists such as Little Feat. Eric Luba and Will Trask of the Jaden Carlson Band handled keys and drums, and Jet Edison's Adam Mason went double duty on vocals and bass.
After a strong take on Joe Cocker's The Letter, helmed by Emily Clark, Mason returned bass-less for a raspy take on Ray LaMontagne's Three More Days, displaying his vocal range. Guitarist Matt Flaherty, who can be heard on most nights with a number of bands, including Hot Soup, returned to the stage with Holden Young on guitar, Solomon Burke of Paa Kow's By All Means Band on keys, Andy Fox of Issovee on bass, and Jet Edison's Alex Johnson on drums.
Next up was a combo of songs from innovative nineties rock bands Ween and Radiohead. Take Me Away featured Flaherty on guitar and vocals, and Sky King of Smack Thompson made his way to the stage for the first time of the night. Rounded out by the Jet Edison rhythm section, the quartet bopped through a tight, fuzzed out version. Springdale Quartet's Ben Waligoske replaced Sky on guitar, and Solomon returned to the keys for Creep, a song kids these days recognize from the Guitar Hero video games.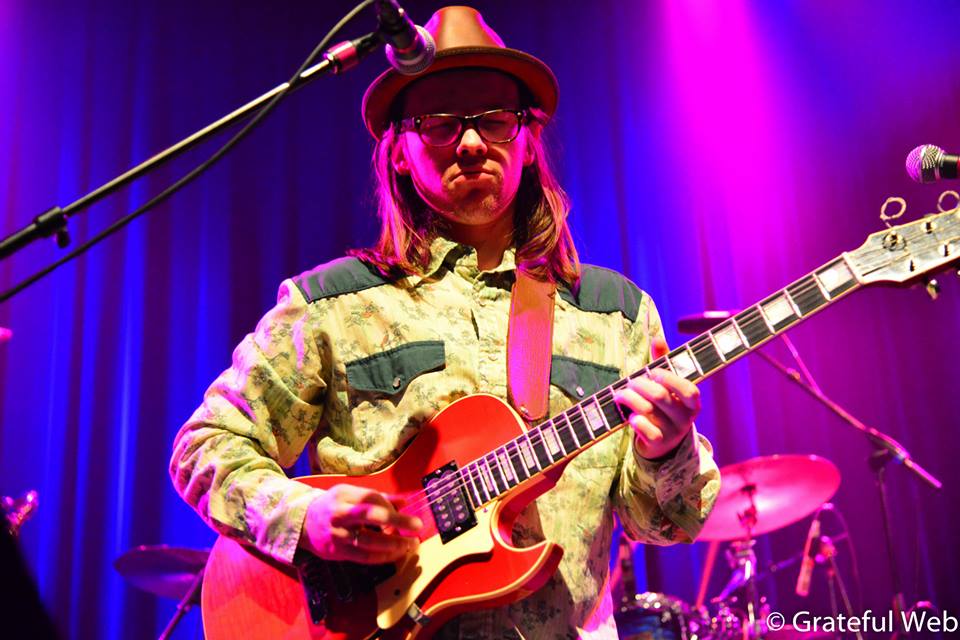 The crowd was treated to a bit of jazz-fusion, and the second of three tunes without vocals, with Herbie Hancock's Hang Up Your Hangups. Stanton Sutton of Mountain Standard Time make his way back to the stage, joined by newcomers Jordan Roos of Springdale Quartet on bass and Will Trask on drums. The horn section came alive with the saxophone blast of Mirco Altenbach, and Smooth Money Gesture's Pete Goldberg, or as one fan referred to him, White Chocolate, delivered a lively rendition of Al Green's Tired of Being Alone. A raucous Dancing in the Moonlight by King Harvest gave Pete another chance to croon, backed up by Emily and Megan Letts. The locked and loaded guitar blast of Holden and Waligoske ignited the room, and it might have been the most shameless and carefree moment of the night; judging by the way the crowd bounced and mouthed what they thought were the right lyrics through every verse.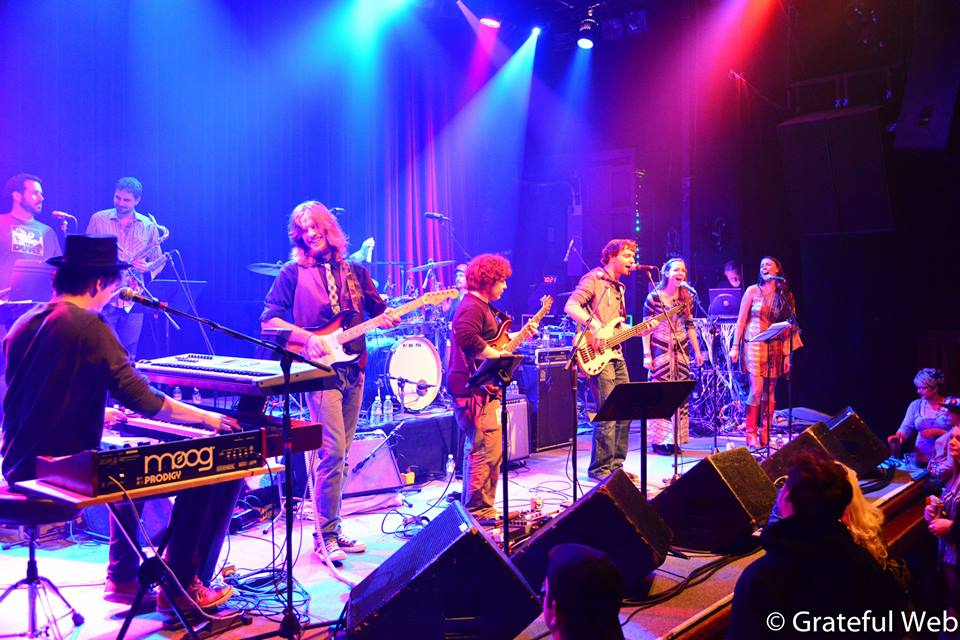 Led Zeppelin's Babe I'm Gonna' Leave You brought a fresh balance between the vocals and instrumentation, and Blake Rooker of West Water Outlaws stole the stage, howling the coda of "baby, baby, baby, baby." On a song that gradually builds to frenzy, the band progressed with bassist Zach Johnson of Technicolor Tone Factory, or simply TTF, rounding out the sound.
Things got back on a funky and fast paced track as Jet Edison's original guitarist, Max Kabat, replaced Blake for a dueling guitar romp through the Greyboy Allstars' Jack Rabbit. A welcome sight since his departure from Jet Edison, Max was on point in his hat and sunglasses, with he and Flaherty pushing each other while the horns romped on in liberated fashion: blowing, tooting and shaking with the tambourines. Jet Edison is playing the Fox Theatre and Cervantes alongside Midwest jam rockers The Werks, on April 4th and 5th, in what has been billed as their final shows together after a long ride that saw them come together years ago on the University of Colorado campus.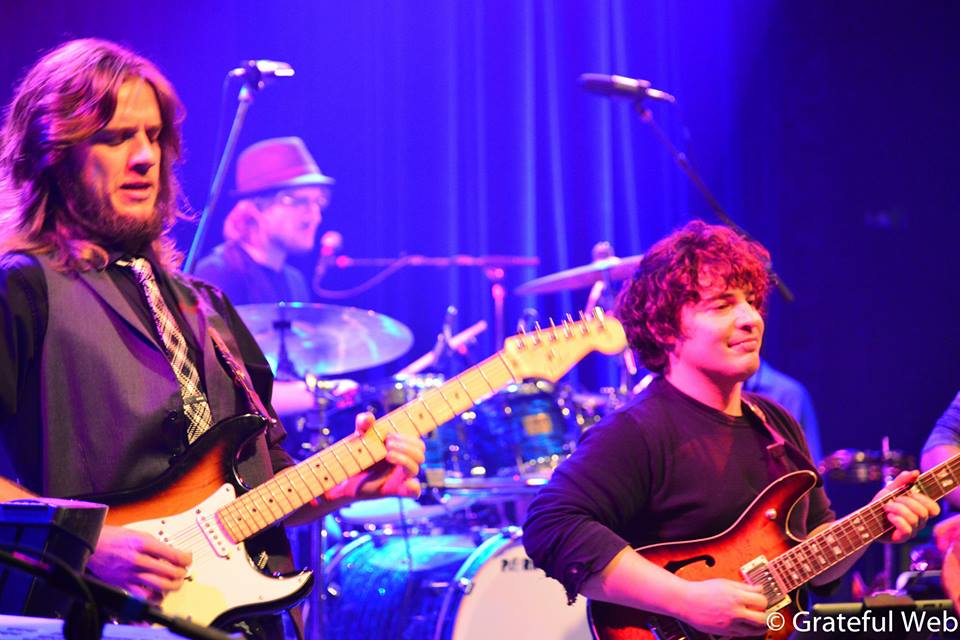 Sky, Emily, Megan and Eric joined three quarters of Jet Edison for a comedic voyage through TLC's Waterfalls, complete with Mason and Max singing and rapping to the audience pleaser that everyone has a soft spot for, no matter what decade you were born in. Hardly able to contain my own smile, I sang along with ambitious audience on the nineties R&B pop-power trio's hit.
Sky and Taylor Frederick of TTF pounced on a finger blistering Woodstock, with Emily and Megan singing lead and singing loud through the timeless Crosby, Stills, Nash & Young harmonies. The majority of same lineup stayed on stage while Emily seduced us with the set closing sing along, Just the Two of Us, by Bill Withers, and coming off such a rocker, the crowd was able to rest their legs and sway.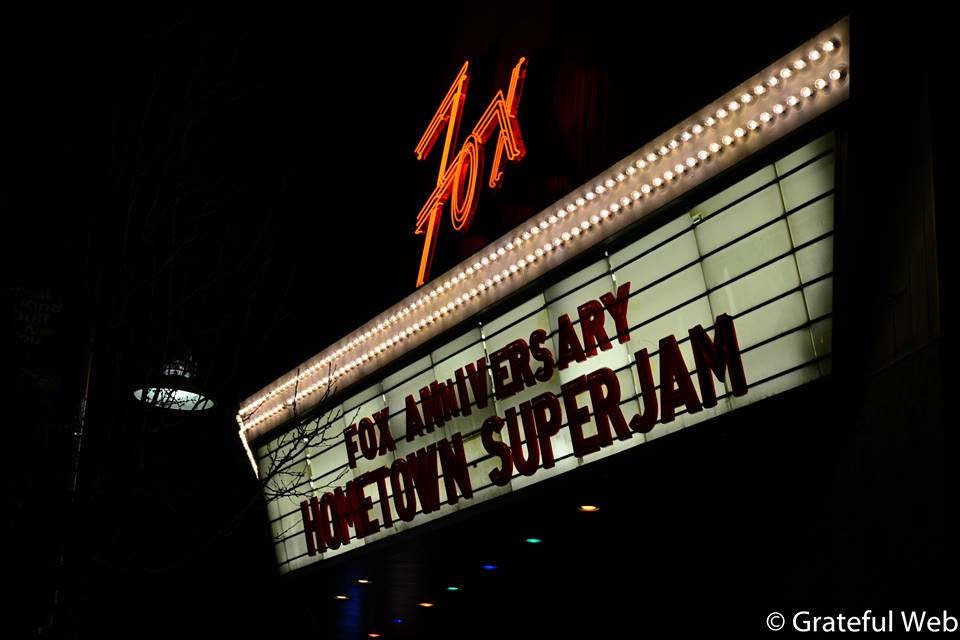 The Thursday night throw down came to a close with an encore of Beat It, by Michael Jackson, and why not? Phil Johnson of Jet Edison entered keyboard world, and Megan carried the vocals through the funky party happening on stage. Any Michael Jackson song would have riled everybody up, but Beat It is a great song, a great encore, and a great way to end a show. I couldn't think of a more fitting send off into the unseasonably warm Colorado weather.