The 4onthefloor | Spirit of Minneapolis | Review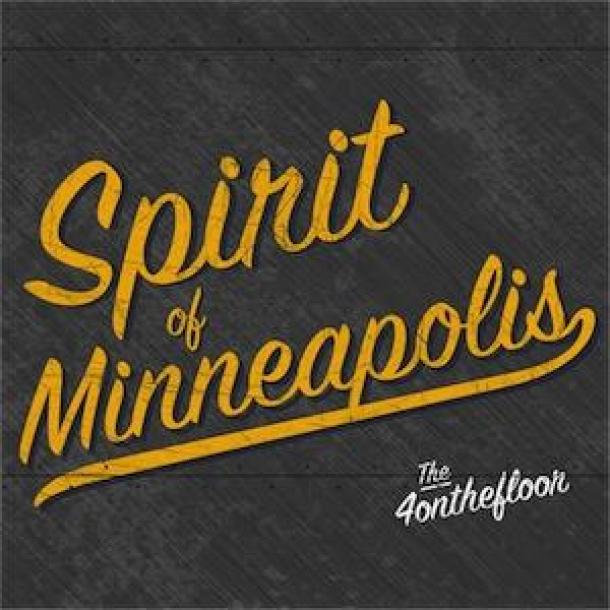 I remember back a couple years ago I was spending New Year's Eve at this little ski hill pub up in New Hampshire, and there was a live band heading up the evening from a corner stage. They were good too, playing your standard classic rock fare of the Stones, Petty, and the like. Every time they'd hook on a new tune, I immediately heard the source—here's a Richards riff here, there's Tom's nasally drawl there—if imitation is the sincerest form of flattery, these gents had formed a holy fan club. Now, I can't recall the name of that evening's particular quartet, but rest assured if you've frequented any local live-entertainment pub operation you've seen the sort, talented tonal-scriveners of the highest caliber.
In any case, that bar foursome's style is pretty much exactly what you're getting with The 4onthefloor—granted, they're busting out original tracks throughout in lieu of recycled material—there's a staunch static to the record, the delivery of a career cover band having their go in the studio for a hindered shot.
Let it be said again that Spirit of Minneapolis is nothing if not a showcase of technical achievement from start to finish—vocals and backing are all superb in delta blues-rock character—but there's a lack of scope, and like an old Florida bungalow, the key never changes to the lock.
"King of the Jungle" takes no time to get loud, bumming a clangy guitar with '70s nostalgia written on the sleeve. It's belligerently lyrical, fervently tapping a Jim Morrison vein—I half expected our lead to start dubbing himself Mr. Mojo Rising on the hook... "Enough" creeps up with meandering guitars boosted from a Pearl Jam stage—first line: There's too much music in the world, nothing we haven't already heard... the start of a concession speech already?
From here, we're simply dropping off into mostly standard post-blues fare built on solitary riffs, nothing so outstanding but certainly solid filler.  "Stand Off", "Engine No. 4", and "Hard Rain" fall deep in this category. "Off The Cuff" calls on Black Keys sentiment for its variant hook, and "Bonfire" shows off some vocal range, but they're both built still on that one, ponderous riff.
The 4onthefloor's go-to gimmick is their stubborn loyalty to a four-bass drum setup that has the entire band stomping for the entirety of their set. It's something, the niche, but there's only so far one minor hook can carry an act. A couple notes: "Some Days" carries on the tradition of a rock star come home with a quick foot-stomping chorus that would fit right in at a barnyard romp. This one's over just as soon as it began; later, "Toast to the Land of 10,000" gives the audience a fifty-second romp, but already the band's gone near-acapella in the name of novelty. Two down—so where else is there for this stunt to hop?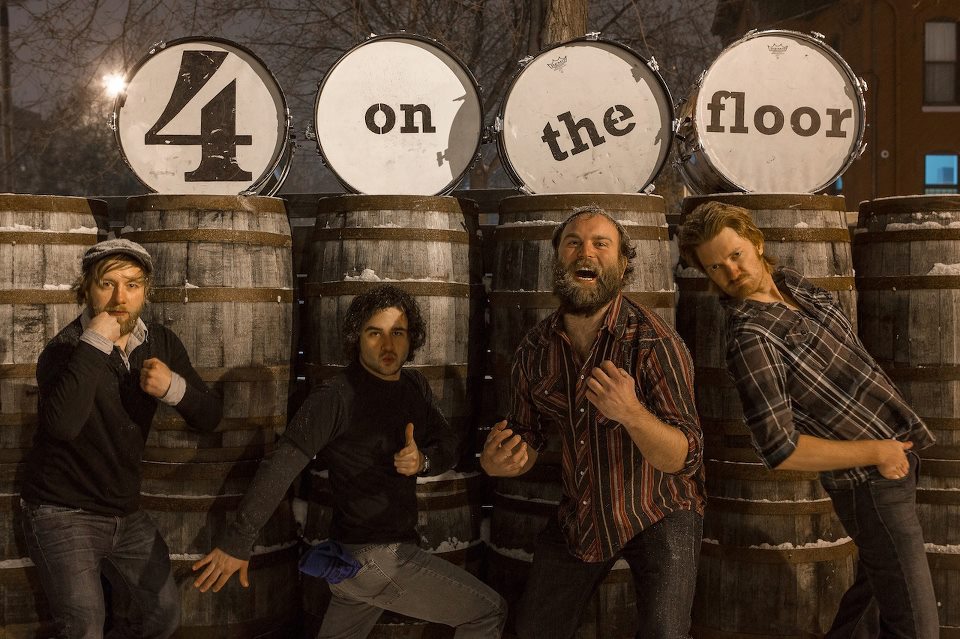 One track I've left out, "Sanchez", has this cool little riff out-range of the familiar four-floor bass construction, and it's one of the few moments where the band doesn't seem quite so intent on making their name beyond familiar Midwestern households. The hint of original soul here uplifts an otherwise mechanical record from the flat-line plain. My personal favorite.
The 4onthefloor is definitely intent on tapping the raucous energy of the loudest dive bar they can otherwise recall, a better bet than the house band at your local haunt with their obvious love of the particular jams they're cranking. I'd lay down cash that the gang puts on a highly entertaining live show perfect to chase barrel bourbon—there's too much vigor not to—but The 4onthefloor and Spirit of Minneapolis need something more in the tank to drive beyond the land of cheap-draft saloons.