AcousticOasis.com Releases Alternate Garcia/Grisman in Hi-Def
Submitted by

Anonymous (not verified)

on Wed, 08/01/2012 - 09:21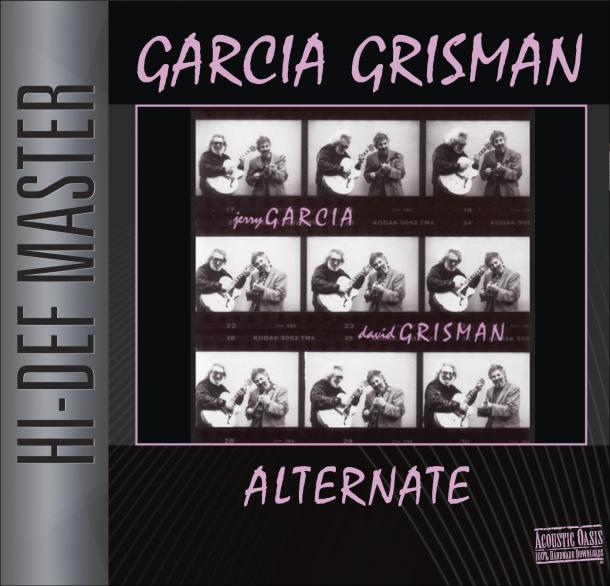 Award-winning mandolinist and music producer David Grisman announced today the HD release of the 1991 Grammy-nominated Garcia/Grisman album, as well as Garcia/Grisman - Alternate. This new edition of Garcia/Grisman celebrates the 70th birthday of the late Jerry Garcia, and contains the original nine tracks in the high-definition (24 bit, 96 khz) format. The second album contains nine previously-unreleased alternate takes, also in high-definition. Grisman is also announcing the release of Hi-Def Folk, the first in a series of releases featuring fan favorites in this new format.
This HD release affords listeners an opportunity to enjoy Grateful Dawg music in a sonically superior format with different versions of "The Thrill Is Gone," "Friend of the Devil," "Russian Lullaby," "Arabia" and five others, providing insight into how these two legendary American musicians approached this material. This unique collection by the legendary duo is available for download now at AcousticOasis.com, Grisman's digital distribution arm of his Acoustic Disc label, which he founded in 1990.
"These tracks are the closest sonic equivalents of the analog master tapes available and sound noticeably better than they did on the CD" says Grisman. "Our sessions were always informal, and all of these takes are exceptional performances. They are just as vibrant as the original selected masters and perhaps even better!"
Grisman and Garcia originally released this all-acoustic album in 1991 to much critical acclaim, including a Grammy nomination. It remains a favorite among fans of folk, bluegrass and jazz - Dawgheads and Deadheads alike.
The alternate takes were recorded at the same sessions and provide great insight into how these two legendary American musicians approached this material in terms of improvising, as well as arranging.
Garcia/Grisman and The Alternate Garcia/Grisman in HD can be downloaded here: http://acousticoasis.com/study.html
Grisman also announced today the release of Hi-Def Folk. The album features 14 tracks from various projects produced by Grisman featuring Jerry Garcia, Doc Watson, John Hartford, Del McCoury, Andy Statman and other celebrated names in folk music.
The releases of Garcia/Grisman in Hi-Def and Hi-Def Folk are the first in a series of Hi-Def releases. Hi-Def Jazz, Hi-Def Bluegrass and Hi-Def Dawg will follow shortly.
Hi-Def Folk can be downloaded here: http://acousticoasis.com/study1.html