AgesandAges have been described as "big tent revivalists." Some lump them into the cult category, alongside Edward Sharpe and the Magnetic Zeros, as they have a seven piece touring band, beards, both male and female members and lyrics like "We're living in a fortress, safe from the madness. Keeping every promise."
The Portland, Oregon based band answers a question posed on an old Fishbone song (if memory serves correctly)- "am I crazy, or is it the world around me?"- with something in the vein of "it may be the world, but by damn, I'm finding my way through this madness." They've created their own sanctum, from which, despite whatever may be happening out there from day to day, they assert their strength and willingness to wade through any shit-storm with heads high and indifference to the woes of the world. It's not that they stand above it so much as they reach their hands down to help pull you up.
For their first performance in Denver, and second night touring with Blitzen Trapper, AaA cut loose at the Bluebird Theater with seven-part vocal harmonies, plenty of extracurricular percussion (tambourines, wood blocks and hand claps) and a message of hope served on a bed of choral pop. The audience warmly welcomed and joined in the atmosphere of songs from their debut release Alright You Restless (Knitting Factory Records, 2011).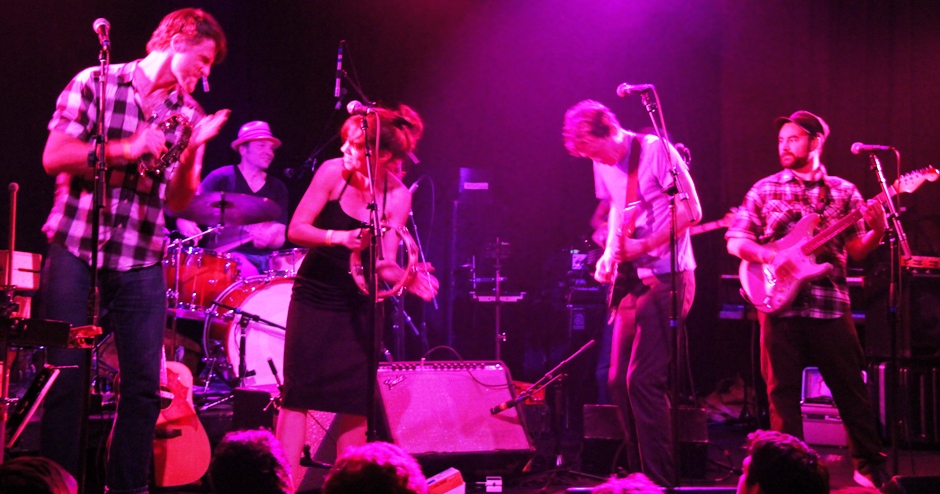 The island rhythmic, percussive "Under a Cloud Shaped Like a Tomb" with it's lyrics "And clear, clear was the line, the line not to cross/The rules to abide/ But deep, deep was the urge to leave it behind" brought the listener into the circle of dismissing the negative and, if only for an hour, climbing aboard a train of blissful isolation. "When I Was Idle" could almost be a New Pornographers song with it's male and female vocal interaction, while the title track from their new record offered a well received foot-stomping, clap-along pop groove.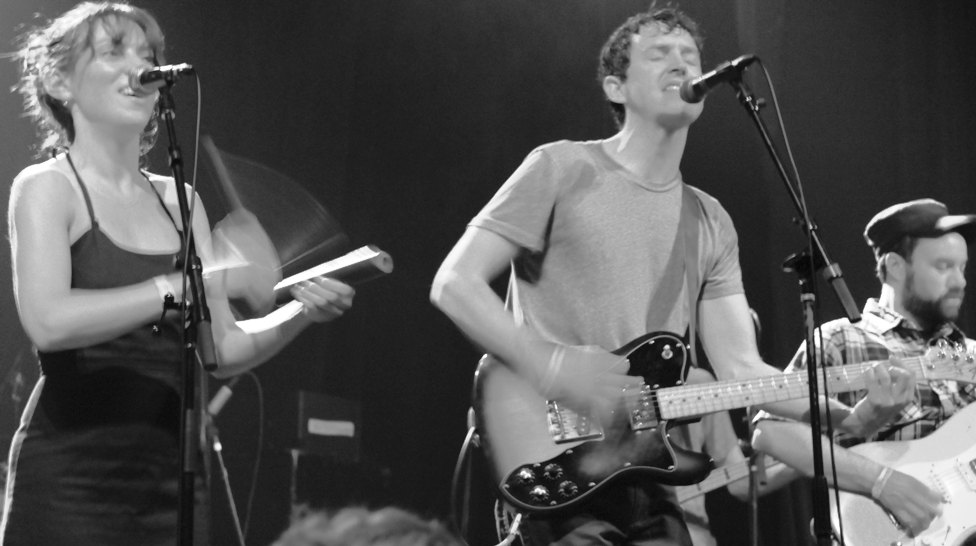 AaA could surely pass for a traveling minstrel group, one that you've seen in the parking lots of festivals and were hoping would show up at your next house party. Their communal nature coupled with the seven vocals contributions ringing out tales of "willful isolation" likely made first time listeners immediate fans. The power of this pop chorus is undeniable, and who knows, maybe they are on a path to the next level.