ALO & Ryan Montbleau Band Offer Free Music to Kick off Their Tour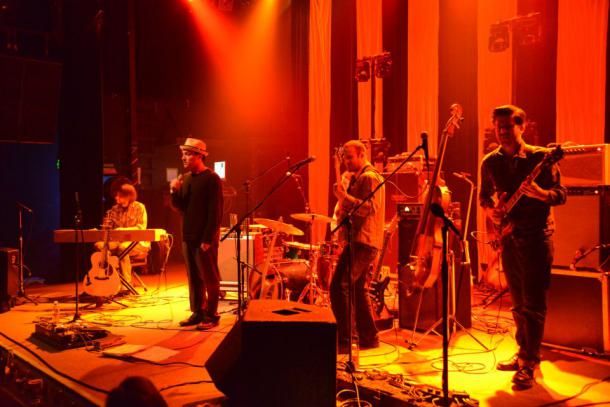 ALO and Ryan Montbleau Band have put together a special 2-song compilation of free music to share with fans in celebration of their upcoming joint tour dates. Bringing a vibrant blend of intelligent danceable grooves, ALO and Ryan Montbleau Band are excited to embark on an 8-date double-billed tour that officially kicks off today, April 18th in Milwaukee, WI. The tour continues on through the month of April in the Midwest before heading to the Northeast with dates in NYC and Philly.
Tickets for the ALO and Ryan Montbleau Band are currently on sale online and through all venue outlets. A full listing of dates and venues is below.
To download the free 2-song compilation, visit: http://bit.ly/100uez5
 
ALO + Ryan Montbleau Band Tour Dates:
4/18 -- Turner Hall, Milwaukee, WI
4/19 -- Varsity Theater, Minneapolis, MN
4/20 -- Double Door, Chicago, IL
4/21 -- Beachland Ballroom, Cleveland, OH
4/23 -- 8 x 10, Baltimore, MD
4/24 -- Highline Ballroom, New York, NY
4/25 -- Westcott Theater, Syracuse, NY
4/26 -- Some Kind of Jam 8, Schuylkill Haven, PA*
4/26 – Putnam Den, Saratoga Springs, NY^
4/27 -- The Blockley, Philadelphia, PA
4/28 -- Brighton Music Hall, Brighton, MA*
* ALO without Ryan Montbleau Band
^ Ryan Montbleau Band without ALO