Boulder sure loves them some Amos Lee. The singer/songwriter from Philadelphia turned up the heat for Saturday's sold out audience at the Boulder Theater. Lee's sweet blend of Folk and R&B, spanning four studio albums, fully satiated his devout Colorado audience.
South African folk artist Vusi Mahlasela initiated the evening's mood, playing solo on acoustic guitar. He charmed a full house with songs of truth, reconciliation and forgiveness that translated perfectly from down-trodden, yet hopeful, South African roots into the souls of well-to-do middle-aged Boulderites. Mahlasela is a big, black, soft-spoken Buddha, strong-souled, with an incredibly gorgeous, delicate voice. Although some of his songs were sung in his native tongue, and I had no idea what he was saying, it hardly mattered, as the beauty of the message was loud and clear in the full experience of the music. He spoke of his love for his homeland and his optimism on the positive change there, and played through songs including "Say Africa," "The Beauty of Our Country," and "In Anyway."
Lee chose quite the bar-raiser as an opening act, but the challenge was more or less met. Rolling through songs from his latest album Mission Bell, it was apparent that the majority of the audience had the tunes memorized despite the fact that the album dropped less than two weeks ago.
He opened with the soft and inviting "El Camino," a track from the new record, and moved through a set of seasoned favorites including "Supply and Demand," "Truth," Bottom of the Barrel," and "Keep it Loose, Keep it Tight."
Lee brought along a crème de la crème of a backing band. The pedal steel work of Andy Keenan escalated throughout the night, and was truly a highlight, especially during "Careless." Vincent Archer and Freddie Berman held the groove steady on bass and drums, respectively, while Jaron Olevsky littered the evening with priceless piano chords and accents, and Zach Djanikian kept sternly after his guitar duties.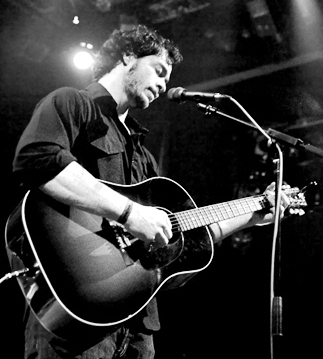 The highlight of the night, for me, was—apart from watching countless guys in their mid-50s splurging on cocktails for their hot 30-something girlfriends—the song "Won't Let Me Go." Some good, down home R&B that had that "music to make love to your old lady by" groove and showed Lee doing some Marvin Gaye/Al Green-type lyrics with some late-70s style spoken word. "I wanna know/if you wanna get together/stay for a while/we can talk about it all," sang Lee, with his back up singer (a charming young lady who's name wasn't readily available) doing his lead justice with her soulful vocals.
Then to the front of the stage came Angel—Lee's male, backing vocalist—in a white 3-piece suit and top-hat—to steal the show. Angel took to the mic and the song segued into the lyrical depths of romantic passion with "Shower of Love," a song about getting off of the ski slopes, getting a rub-down, and shagging in the shower. Angel is the Caucasian Barry White, and I wouldn't be surprised if he makes his own solo record in the near future.
Lee maintained a pleasant verbal rapport with the crowd in between songs, as if they were old friends. Speaking about the making of his new album with Calexico and his experience playing a private show for war veterans in Washington, D.C., he demonstrated himself as a kind hearted, hardworking gentleman of an artist.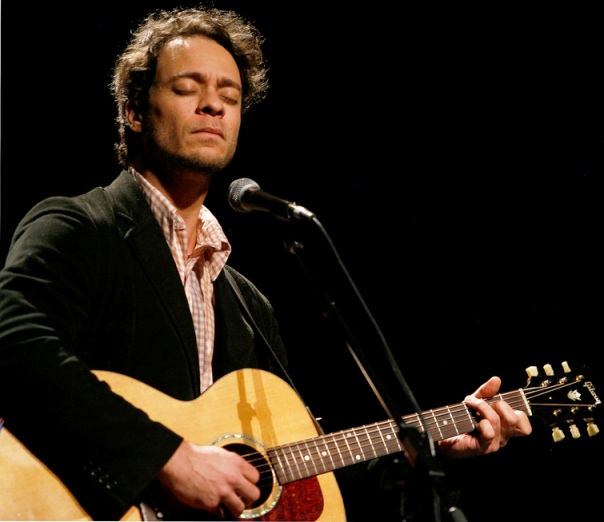 His band vacated the stage mid-way through the evening, leaving Lee and his guitar to serenade the crowd with acoustic versions of "Out of the Cold," "Long Line of Pain," and "Stay With Me," which were moving nonetheless, even without the band.
Every song was remarkable in its own space and time, and the smiles and visual satisfaction on the fans faces were a testament to the fact. Lee is a solid songwriter and an intimate, captivating performer, and his diverse catalog of styles made for a thoroughly satisfying evening of music.