Announcing the 2006 Grateful Garcia Gathering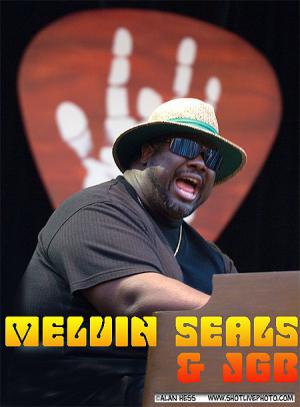 The "Grateful Garicia Gathering" will be returning back to the beautiful "Camp NCN" on August 4th, 5th, & 6th 2006, in beautiful Black River Falls Wisconsin. This mellow gathering will be a celebration of Jerry Garcia's Birthday, plus the 11th Annivesary of Jerrys untimely passing. This is going to be a very deeply humble, and special time for camping and gathering with friends of old and new! The 3G's will be a mix of wonderful Jams by some of the best JamBands in the Midwest to rock your soul.
The Grateful Garcia Gathering just wouldn't be complete without a musical cohort and personal friend of Jerry's to be part of the festivities. Melvin Seals, the longtime vocalist and organist of the "Jerry Garcia Band" and JGB, will headline for *TWO JAM'N NIGHTS* on Aug. 4th & 5th. Melvin Seals remained with the "Jerry Garcia Band" longer than any other keyboardist. He was with the band from 1977 until the untimely passing of Jerry in 1995. So don't miss the bus this summer! We're also very happy and proud to announce that we will be donating $1.00 per ticket sold to support and help kids from all walks of life and religions at beautiful "Camp Gray" in Reedsburg, Wisconsin! Please visit their wonderful web site to learn more about the fun times to be had at beautiful Camp Gray!