It started in a bedroom studio as a solo project, writing, playing and self-recording as a one-man-band. After the release of two solo albums under the name The Antlers, "Uprooted" and "In the Attic of the Universe," founder Peter Silberman started the recording of "Hospice." During the two year process, Michael Lerner and Darby Cicci joined the band as permanent members, and now the trio is on an American tour with British band the Editors.
Saturday night saw the small but resonant group at Denver's Ogden Theatre, playing after a brisk, bass-driven set from New York's The Dig. Unfortunately for some, the show started thirty minutes early, with both The Dig and The Antlers' sets over shortly after 9:30, only half an hour after the show was scheduled to start.
Half an hour is little time for any band to get their songs out there and establish themselves in performance, yet The Antlers were able to reflect their favorable transformation from Silberman as a solo artist to a three-piece band just three years ago in 2007.
"We've become a lot more cohesive as a band," said drummer Michael Lerner in a phone interview two days prior to The Antlers' Colorado show. Lerner said he is excited about the direction the band is going and to see it as a unit, not three separate people.
Listeners and concert-goers were excited too, taking part in the vocals for most if not all songs, a stately presentation considering the band self-released "Hospice" just in March of last year, then again in August 2009 under Frechkiss Records.
Signing to a record label means a lot, not only by way of success but creativity. Frenchkiss, notwithstanding, is a record label with perspective, Lerner said. Recording in a commercial studio is a lot more costly and it "requires you to be more expedient with time," Lerner said.
The Antlers haven't had any lack of support though, and moving from a tight-fit bedroom studio to fully adorned commercial studio clearly has its benefits.
"We find it fun, it's another thing to geek out with the equipment," Lerner said.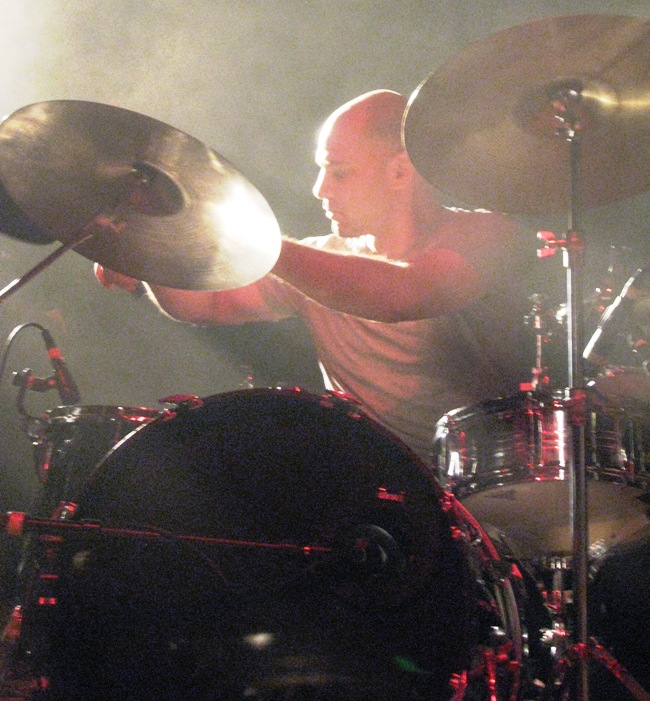 And geek out they have. Their live set included Lerner on drums, Cicci on keys and Silberman on main vocals, guitar and keyboard. Seeing and hearing all the sound coming out of these three guys, it's notable to recognize that Silberman started all of this on his own, the driving force behind the concept and, in the beginning, the sole musician in recording.
Lerner and Cicci were not left out of the creative process, however. Silberman had an idea of the direction he wanted to take "Hospice," but everyone contributed their opinions, Lerner said.
"Everyone had a platform for ideas," he said, and Lerner expects that the writing and recording of the band's next album will be just as much of a collaborative process.
New material is pulling together, but in the mean time the tour they started in October 2008 doesn't look like it's going to end any time soon, with each night offering up an exclusive show.
There is little fun in playing the same stuff every night and in that way becoming robotic, Lerner said. Personally, he doesn't like to sit still--it's good to get away from the usual and challenge yourself, he said, even if that means it's not always a success.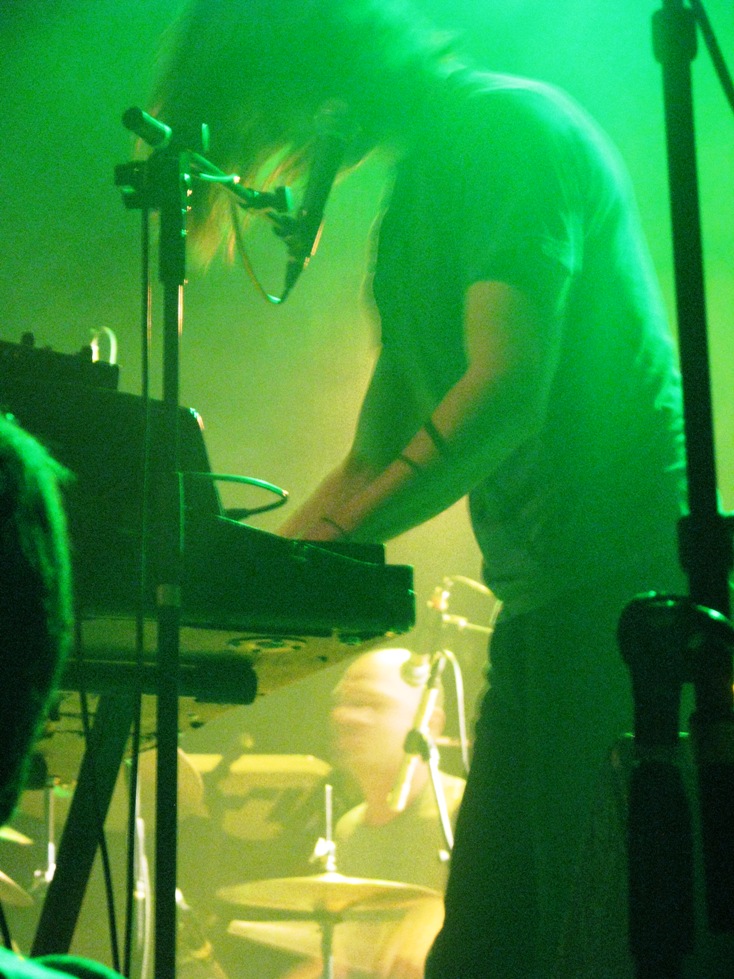 "It's a little more living on the edge," said Lerner, talking about why the band likes to allow some freedom in their live performance rather than strictly replicating the record. "It's those little things that we're always trying to pay attention to new ideas."
Sets are not drastically different night to night, Lerner said, but Saturday's audience did indeed get a taste of this liberty The Antlers like to explore through improvisation and the like. "Two," "Bear," "Shiva" and "Sylvia," all off of "Hospice," were included in the set. Variations and extensions of the songs were habitual, though not so radical as to lose the sound of The Antlers. Still the unique static, almost cacophony of their sound was there, a foil to Silberman's strident, bewailing voice.
They only had half an hour, but The Antlers brought a moving set, the music lurching back and forth between mellow and aggressive tones with much of the atmosphere being set by Cicci on the keys. Lullaby-like tunes built up to a clamorous rhythmic drive and back down again with whining and emphatic vocals all the way through, all coming together from just three guys in a band that started as a solo project in a New York bedroom studio.