Arise Music Festival's eighth year was nothing short of passionate, creative and completely unified. There was no service on Sunrise Ranch, but a way deeper connection was found throughout attendees.
The fields began filling early Friday morning with a line of anticipated festival goers waiting to Arise to their fullest potential not only as music fans, but to thrive as a collective throughout the grounds.
The opening ceremony began and the cohesive chanting and drumming strode down through vendor row. Making a brief stop right before entering the concert bowl, the leader of the pact surrounded by a circle of attendees spoke and established tradition, connectivity and offering throughout the land.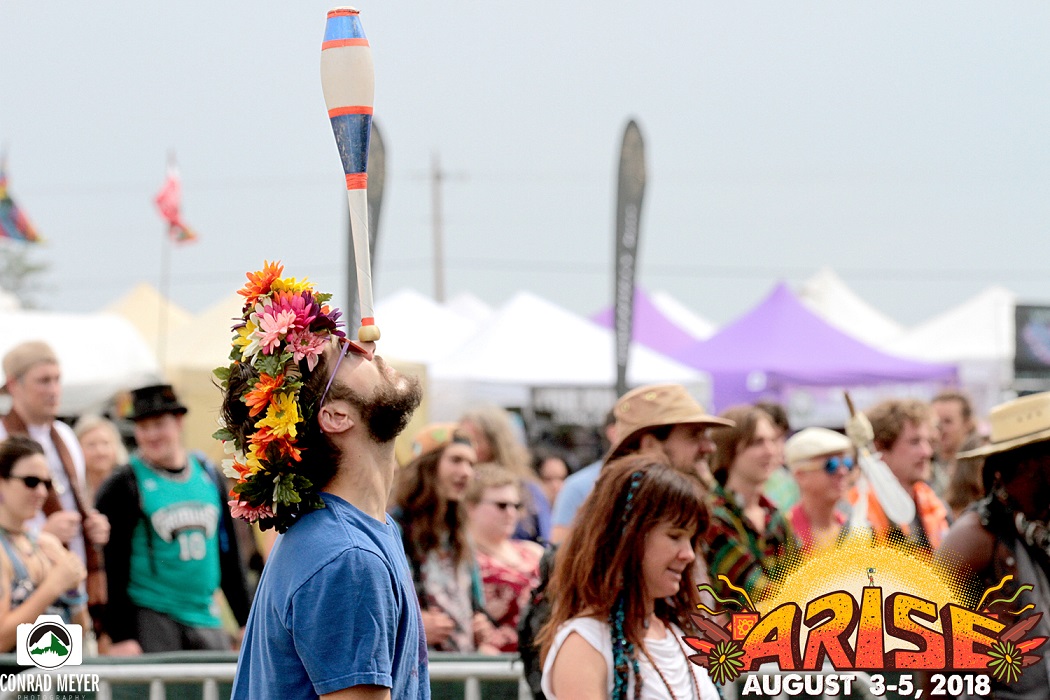 Touching briefly on Brazilian tradition and producing a unified chant, people began to feel the power of harmony that Arise brought to the table. The group making their way down to the concert bowl in front of the main stage formed a bigger circle enclosing white goddesses that began their synchronized routine to the organic sound of string, flute and percussion.
Offering water to the sky and conducting a prayer to the land, Arise Music Festival couldn't have begun on a more integrated front.
After the opening ceremony, Dustin Thomas kicked off music with his soul folk and cognizant lyrics preaching and spreading love to perfectly ignite Arise.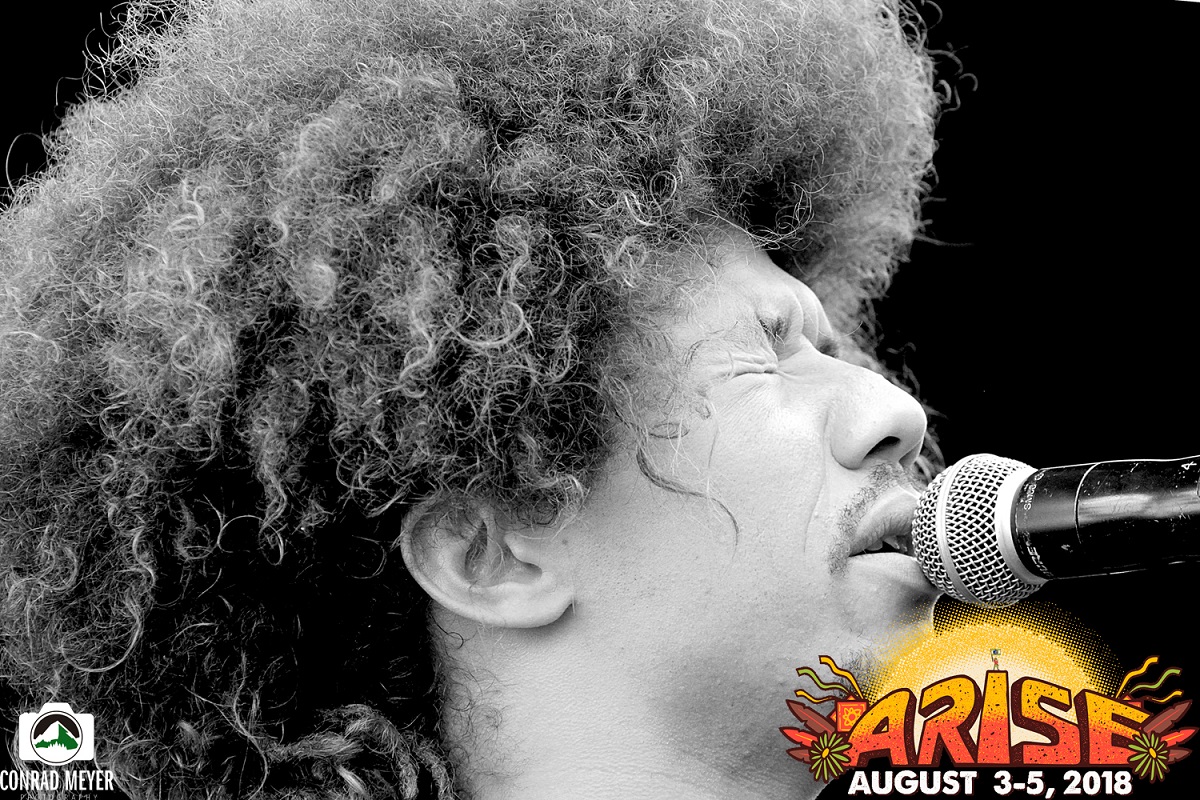 Shook Twins took us throughout the afternoon with their indie folk tunes and even shouted out the CBD that had them feeling nice during their performance. Doing their little jig around the stage and pronouncing their female vocals throughout the ground provided for a very uplifting first set from the Shook Twins.
Leading into the evening on the first official day of the festival, Pepper got the crowd feeling rowdy and ready for the night. Performing classics, "Stormtropper," "Rent" and "No Control," everyone was feeling the groove and having a blast. Multiple times Pepper shouted out Slightly Stoopid and how amazing it was being on tour with them.
Nestled between Pepper, Stick Figure and Slightly Stoopid, The Jauntee played two sets in the Salt Stage placed directly next to the main stage.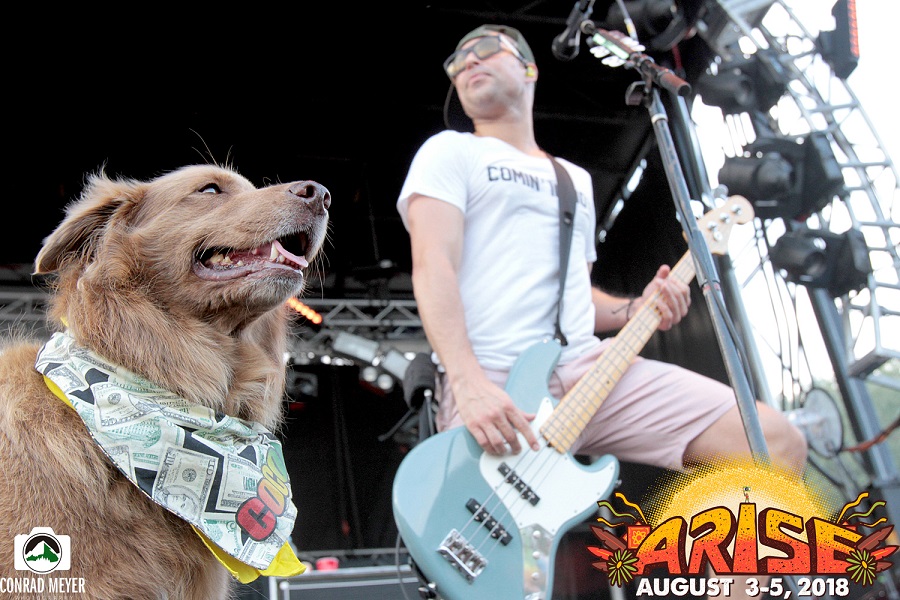 The Jauntee has hit a couple of smaller festivals this summer but described Arise as being the biggest thus far for them. It being their first Arise they explained how although bigger, it was just as tight knit as the previous festivals they have hit this summer.
Jauntee is located in Boulder and have hit numerous shows throughout the country this summer. They took the time to explain that playing in Colorado and at Arise Music Festival there are more people who are willing to come explore new music; especially the kind that they master which tends to be very improvisational, mastering the art of feeding off from each other musically.
Tyler Adams, keyboardist, commented, "We always try to play for the crowd. Like here at Arise, we definitely will try to go groovier or dance infused, especially at our late-night sets. We stay within our sound but it is easy to feed off the crowd's energy here."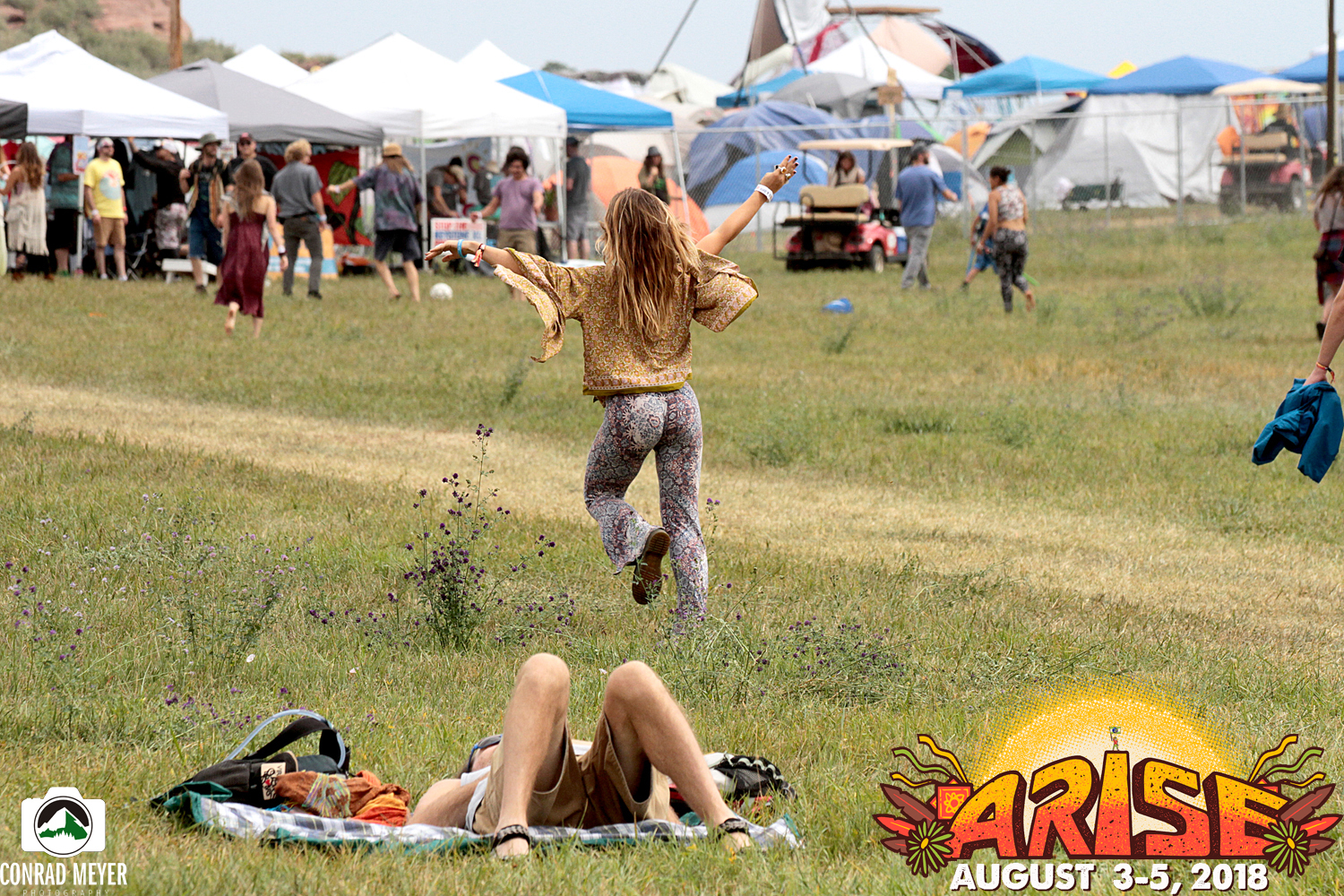 The Juantee began their performance with "Astral Turtle Dance," leading into a "When the Love is"> "Space Monkeys" to completely accelerate the crowd nestled in the tent. Ending with an extended "Have You Ever" to trance the crowd.
The Jauntee has a brand new live album premiering September 14th titled, "Always Never Knowing." There will be presale packages that vary in price that include merchandise, video download, audio download and hard copies of the new album, recorded completely live in the studio. They will celebrate the premiere of the album officially at the Brooklyn Bowl with Leftover Salmon on September 13th, followed by more tour dates.
Stick Figure is also on tour with Slighty Stoopid and Pepper and they all enjoyed hopping on stage with each other throughout the night. Stick Figure played their fan favorite "Fire on The Horizon"> into "Above the Storm." They also rocked out with Kyle McDonald from Slighty Stoopid performing "Choice is Yours," and ending with "Smoking Love" to leave the crowd feeling right.
Immediately after The Jauntee's second set Slightly Stoopid began as the first official headliner of Arise. To say the crowd was excited and feeling good was an understatement. Doobies ready and dancing shoes on, Slighty Stoopid did what they do best.
Their performance consisted of many classics and Grateful Dead cover, "Franklin's Tower" followed by Tom Petty cover, "You Don't Know How It Feels," later in the set.
Meanwhile during Slightly Stoopid, Zak Hoya Aka Plantrae, took over the Green Tea stage with his earthy beats featuring the viola. Mixing so adequately and seamlessly electronic music and live instrumentation its needless to say he stole the crowd's affection.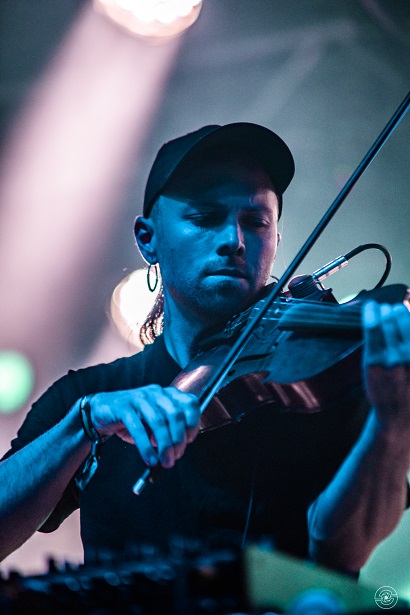 His classical background playing the viola and violin is evident with his proficiency onstage. Zak talked about how every festival he plays is unique and the experience sticks with him. He was headed to Idaho to play with Beats Antique shortly after his set but he expressed he was excited to explore the grounds of Sunrise Ranch.
Zak continued to explain, "Festivals are usually a way higher energy with more people. People are more committed to sets at festivals and super into it. You generally get this wild night time energy and its outside so everything is really open, I for sure felt that at my set tonight."
Zak incorporated a lot of songs from his new album, "Seeing in the Dark," to his Friday night set at Arise. He explained that he really enjoyed incorporating the fresh album into his festivals sets and the process has been smooth. His album is available for download on all platforms.
Ott was one of the most anticipated performances of the weekend and he did not disappoint. The crowd was more than feeling his hallucinogen tracks. The set was heavy and way too easy to dance to.
Whether you stayed at Ott or ventured to another stage, incredible music was still happening throughout the grounds. Start Making Sense: A Talking Heads Tribute and The Wooks provided alternate experiences for attendee's enjoyment.
The Wooks came from Whimmydiddle Country, John Hartford, and Festival of Bluegrass to their first Arise Music Festival. Winning numerous bluegrass awards, and finishing in the finals in the Telluride Bluegrass competition, The Wooks are way up in the bluegrass front.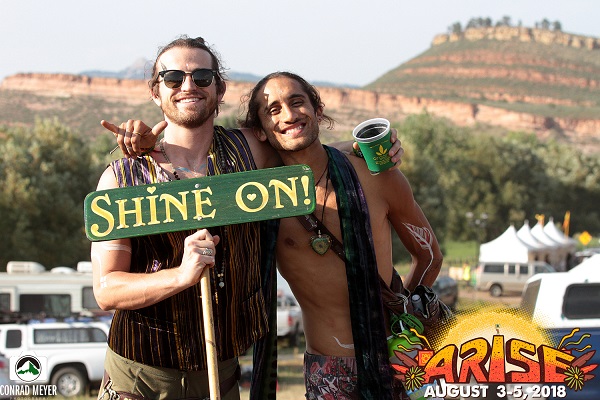 When describing Arise they compared it to the some of the previous festivals they have played thus far. Arthur Hancock, lead guitar, briefly commented, "Arise is much more collective then a standard bluegrass festival. So, it's cool to be a bluegrass band at a festival that is much broader on the spectrum of genres. Like here it seems genres don't really matter as much, it's just all about music."
The Wooks continued to explain that they love the festival scene because that is where a lot of them really got into music and began their roots. They described the outdoor scenery of Arise as being very inspirational to them and they love how people who have never seen them before have the opportunity to check them out more at festivals.
The band made a point to say that these kinds of transformational events such as Arise don't happen as much where they are from in Kentucky and they were very happy to be a part of the sustainable culture surrounding them.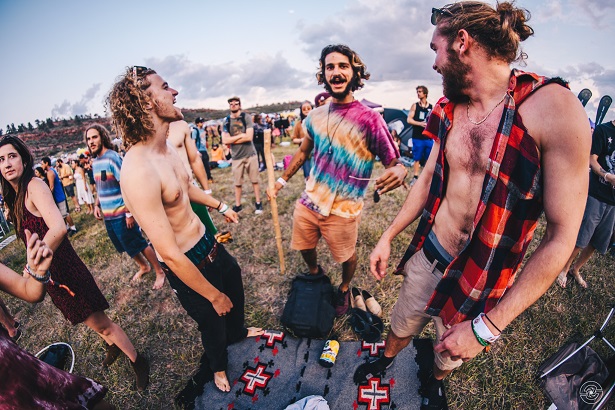 The Wooks closed out Friday night at the Starwater Stage premiering two songs, "Halechewa" and "Little Sandy Queen" off their upcoming album. Roddy Puckett, bass guitar, explained his love for Jerry Garcia and because of his birthday that week they paid tribute by covering "Franklin's Tower" late Friday night.
The Wooks will have new music out that was recorded in Kentucky (for the first time), very soon so be expecting a presale date.
Saturday brought the heat, and the storm. Kicking off music on Saturday was Tubby Love and Amber Lilly who got about half of their set in before the hail came. They did perform a majestic "Road to Zion" cover before getting cut short.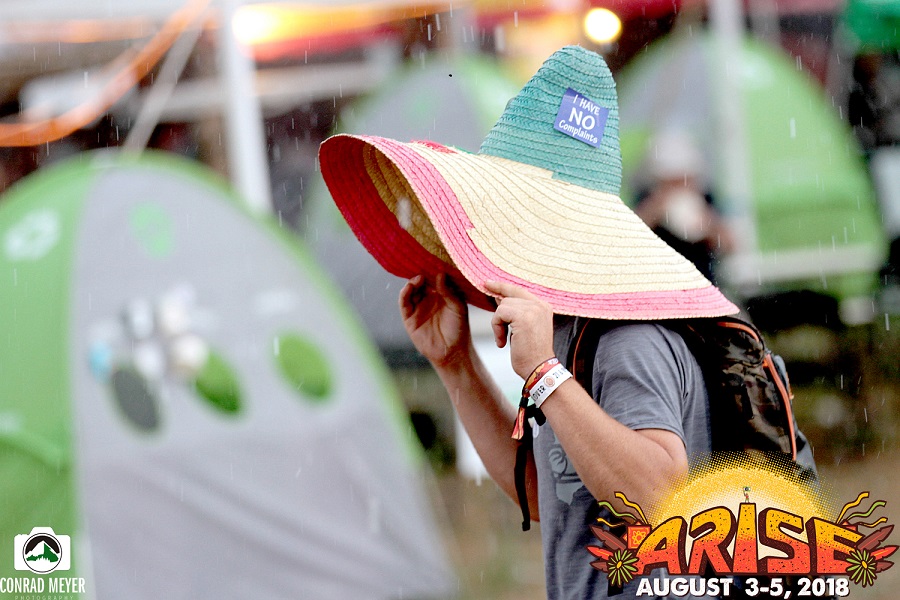 Minutes after an MC coming on stage to announce the storm brewing and an emergency state the winds initiated. Not phased at all, attendees held on to their tents and took cover. Roars and encouraging shouts rang throughout the grounds as high speed winds, rain and hail bombarded down.
Not more than an hour after all was back to normal and music began. It was evident that everyone confidently and happily braved the storm and got right back to what mattered, the transformational and musical event of the summer.
Dubskin, Colorado natives, brought the reggae tunes to the Green Tea stage setting the vibes for the rest of the day. Followed by Dragondeer and ProbCause, amazing music was ringing throughout Sunrise Ranch.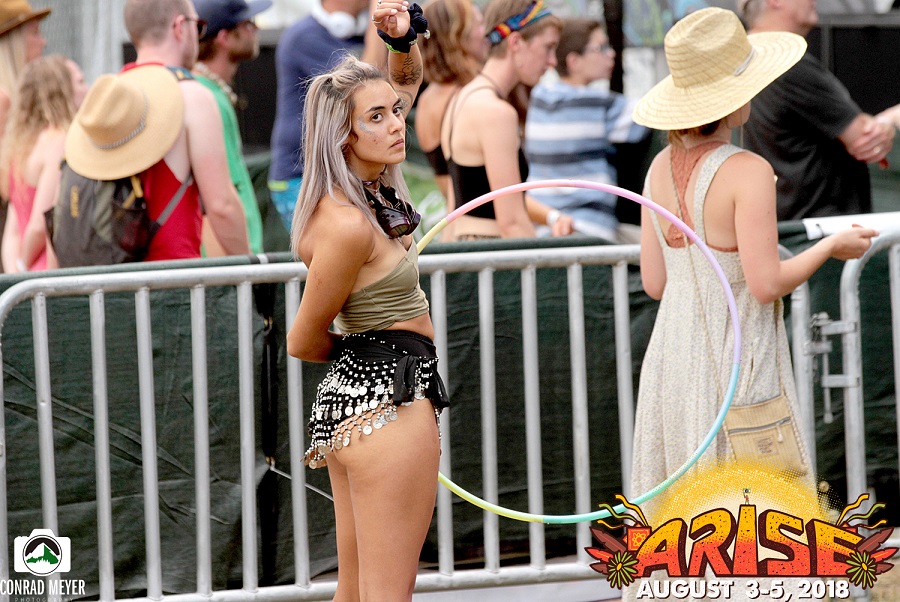 Living Legends was one of the more diverse acts on the lineup bringing raw hip-hop to the main stage of Arise. Personal connections on high levels were made throughout this performance as the collective performed and earned the respect of the mass crowd in front of them.
The Dustbowl Revival, an 8-piece roots, funk, American soul orchestra performed their very first Arise coming in strong from a show at Cervantes and Strings Fest. They described themselves as being old-school but ever evolving in style, explaining that they don't ever want to pigeon hole themselves to playing one kind of music.
Their set on Saturday night on the StarWater Stage featured multiple covers by The Band including "Don't Do It," "Rag Mama Rag," and "The Weight." They also played some funkier tunes to get the crowd moving titled "Call My Name," and "Honey I Love You."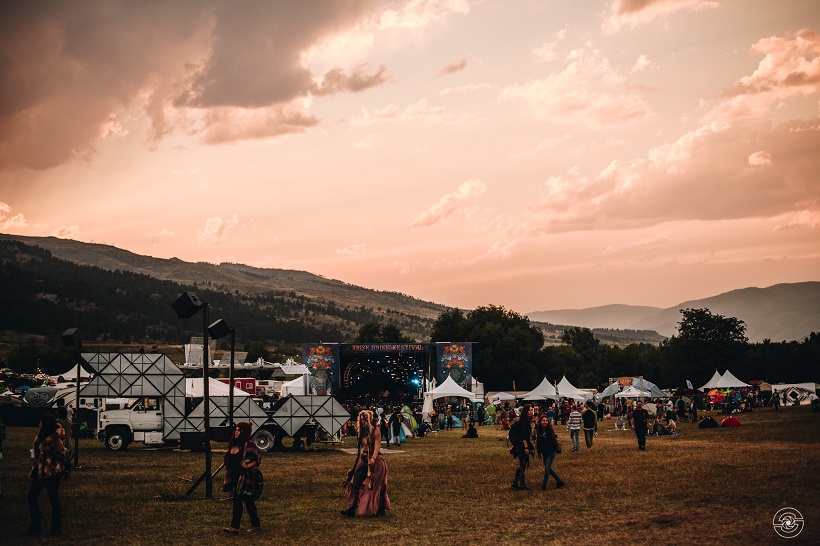 Sitting down with Zach and Liz from The Dustbowl Revival, both sharing lead vocals and slaying the ukulele and guitar, they expressed their love for Arise and how they were feeling all the maxed out "heavy vibes" floating around the festival. Hailing from a craigslist's ad and coming together from all over the country, the group's unique story and amazing talent is one to not miss.
Zach explained, "The songs that we play with such a diverse instrumentation, we have the ability to kind of shape shift into different ways of playing. I think that within the last couple of years we have really found our sweet spot and our own sound."
He continued to describe that even though the group knows how to jam, it is really about the lyrics and the storytelling that is involved with song writing. Liz joined in and said as hard as it can be collaborating with an eight piece that comes from all different backgrounds, the end results are beyond marvelous intertwining sounds. The conversation couldn't have tied in more with the theme and essence of Arise Music Festival.
Catch them developing and testing out their new music, and slaying the classics on a nationwide tour over the next couple of months; also head to their website for updates and video previews of some new material.
Meanwhile during The Dustbowl Revival, CharlestheFirst, was a heavily electronic option, contrary to the roots music also happening. CharlestheFirst was mind-blowing and a great choice to go check out also.
Thievery Corporation was the headliner on the Eagle Stage on Saturday night, throwing down at their first appearance at Arise. Sitting down with Rob Garza, he talked about the organic sound of that derives from the electronic feel of their collective, and how for their set there was over 10 contributing artists.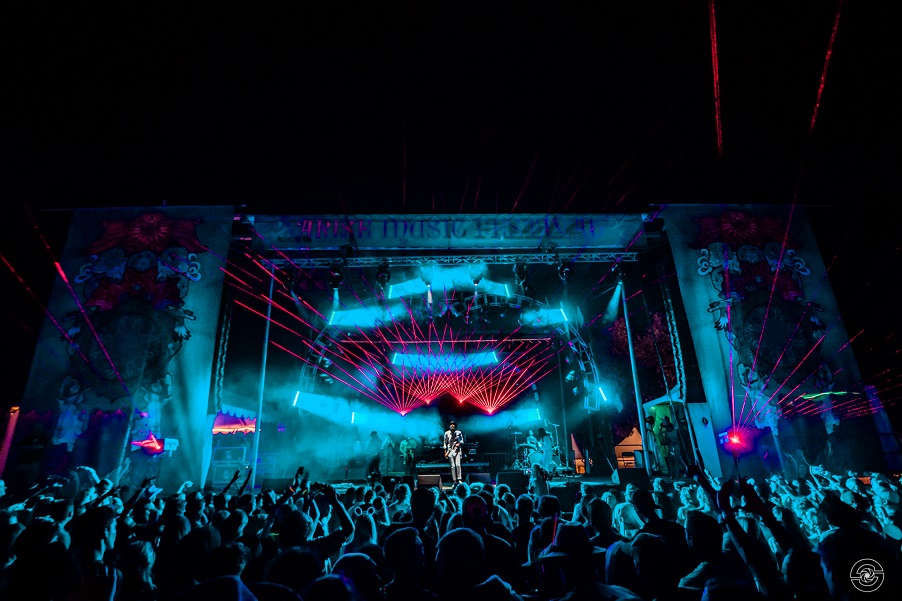 Garza spoke at Arise about the origins of their worldly sound, "Thievery Corporation has always been inspired by our record collections. When me and Eric met, we had a bunch of old jazz records, music from India, Jamaica, Brazil. Over the course of doing this for 23 years now we've had a chance to travel to most corners of the globe."
He gave a shout out to the life that music has given him and enabled him to travel different parts of the world to give back. Garza has even started his own form of mezcal, which tequila is derived from, made from wild agave matured in nature rather than barrels, titled "Papa Diablo."
When asked about the disco and house element that can be found in tracks of Thievery Corporation, Garza shouted out corners of the world such as Turkey and Persia where the disco elements really spoke to them.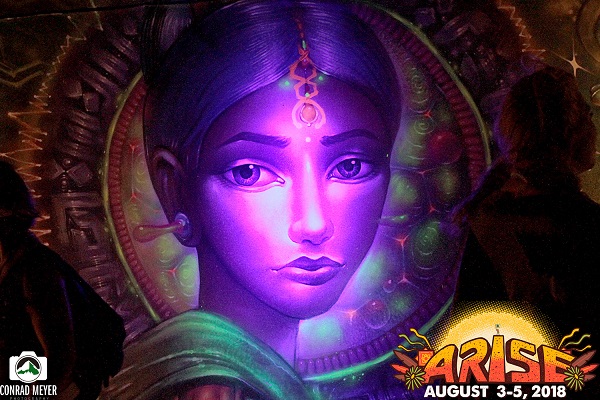 Thievery slayed the headlining spot and played a fan favorite, "Labanese Blonde" for an ultimate get down. The collective also performed "Facing East" and "The Heart's A Lonely Hunter" to get the crowd involved in mind, body and spirit.
Garza communicated how he thought the Arise programming was unique with all the different lifestyle elements, forming a dynamic element to the festival.
Opiuo was a dynamic finish for the main stage that night, going above and beyond electronic dance music. His tracks included "Jelly," "Sneakers," and even remixed Pretty Lights, "Done Wrong" and Griz's "PS GFY."
For a classic end to the evening, many attendees headed over to Dead Floyd or Con Brio; both projecting psychedelic soul sounds to end a wonderful Saturday night of music at Arise.
Sunday morning tunes began a little later to give the third and fourth day attendees some time to soak up the sun and get some rest preparing for another music-filled day.
Intuit, a combination of numerous genres including reggae, blues, folk and funk, began their performance mid-day. Music destined to "bring us out of our heads and into our hearts," flooded the concert bowl from this instrumental five piece.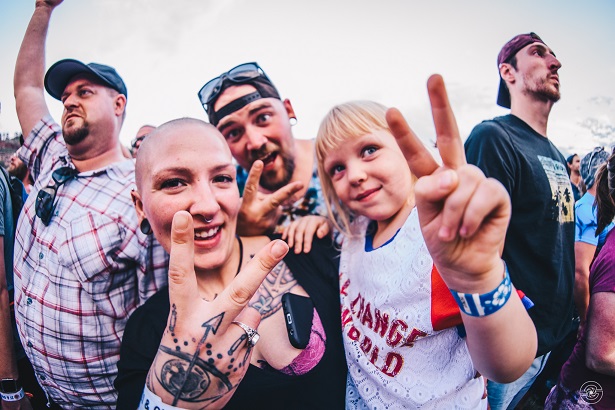 Intentions of love and worldly consciousness was evident throughout the afternoon as Tierro with Bridget Law from Elephant Revival followed Intuit on the main stage.
Tierro was derived from Arabian and Latin scales and was founded by Arise Music Festival producer Tierro Lee who has been generating instrumental music for over 20 years.
Chloe Watkins (Intuit) and Bridget Law were present more than musically throughout Arise. Both are women activists that share the love of music to help change the world. They are helping to produce and play at the tenth annual Sister Winds Festival, located near Fort Collins.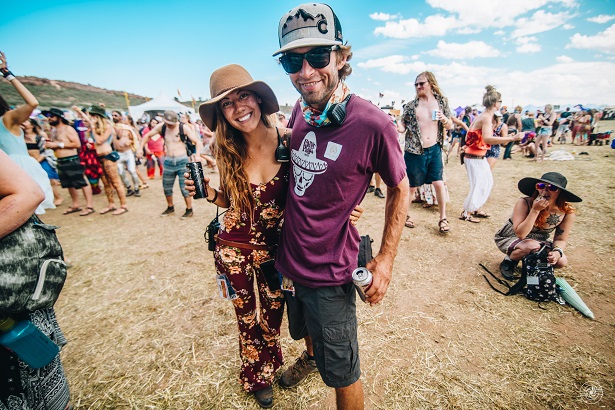 Sister Winds Festivals will be held at the Mishawaka Amphitheatre on August 26th and is created to help celebrate women in music. Providing workshops to encourage healthy relationships and lifestyles with the surrounding people and the earth. This year is headlined by Ayla Nereo, Nina Storey, and Bonnie & Bridget from Elephant Revival.
Everybody was anticipating Kitchen Dweller's set on Sunday, especially with the sun shining and one of the longest time slots on the bill. To say the crowd was hyped to stomp their foot to some bluegrass mid-day Sunday would be an understatement.
Their set included "Maud Only Knows" and "Up on the Hill Where They Do The Boogie" featuring Vince Herman from Leftover Salmon which the band described as being a very memorable experience. They also expressed how they owe a lot of who they are as a collective to Leftover Salmon.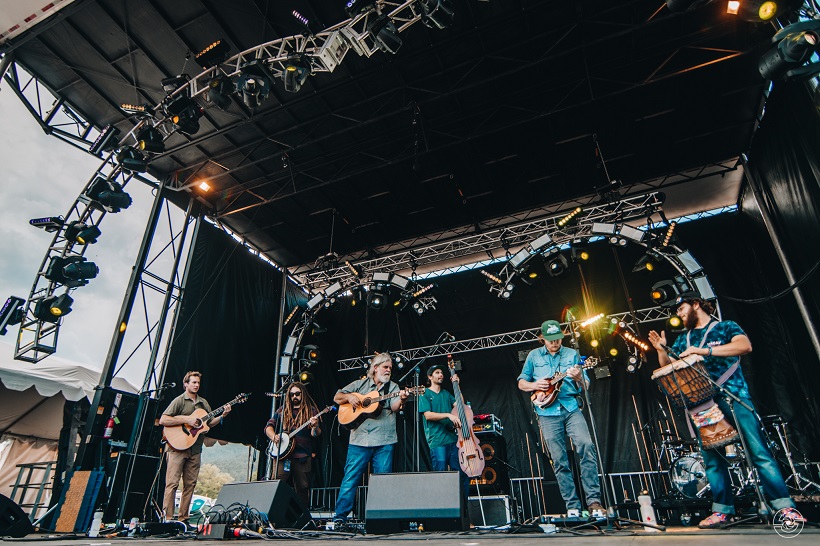 They continued their set with a lengthy "Visions of More" with a short Keller Williams' "Freeker by the Speaker" tease and ended with "Mountain" with an entrancing reggae outro.
After their set The Dwellers talked about how Colorado was one of their favorite places to play and how excited they were to be at Arise. The group elaborated on how the conscious and connected environment made it fun to participate in the festivities.
They are hitting the east coast hard in the next couples of months and they also announced that they have an upcoming tour with Pigeons Playing Ping Pong hitting Texas, Arizona and California.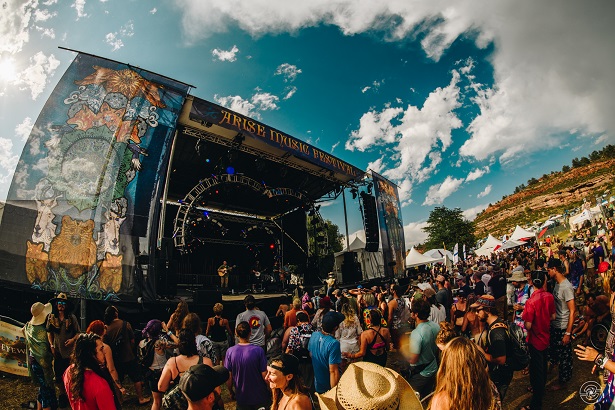 Gasoline Lollipops, Tubby Love & Amber Lily and Bass Pyshics whirled attendees through the rest of the afternoon till Arise natives, Quixotic took over the mainstage.
Quixotic has been around performing at Arise since the very first year. The collective derives from Kansas City, and the origin of the name stands for organized chaos, or an unrealistic or exceedingly idealistic dream, which the group commented as being the perfect description for them.
Booming corporately and internally from a local TedX talk, the band attributes where they are today from that performance.
"We are beyond excited to be here [at Arise]; we have been prepping, rehearsing and we are just so enthusiastic to be here. We love this outdoor, beautiful venue and we are digging all of the stages and set ups."
Quixotic came out hot, literally, with a ton of fire, aerial and specialty apparatuses that no one else has or have ever seen before. Performing both a DJ set and a live performance, it featured a London based trumpet player along with a violist, vocals and an electric harp.
Don't forget the specialty projections and laser show, the live band left the crowd astonished from talent on Sunday night. Quixotic also hosted a yoga sanctuary on the grounds over the weekend.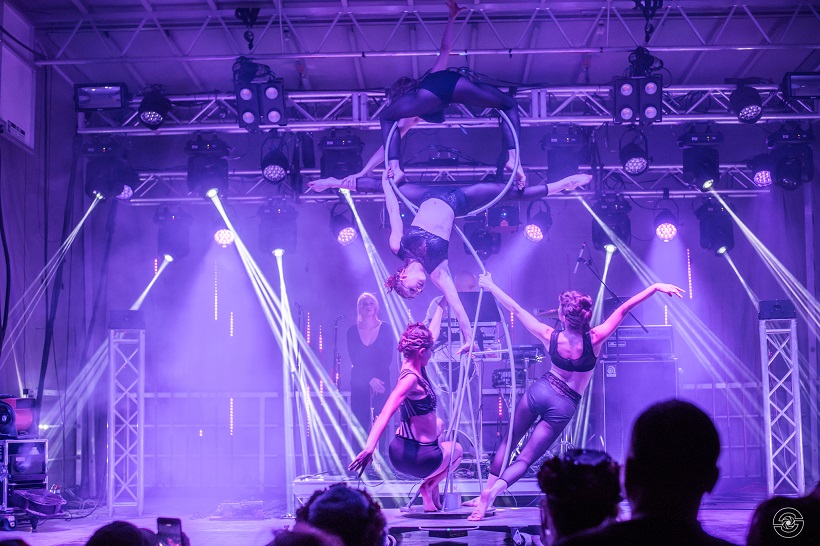 During Quixotic, Roots of Creations Grateful Dub was performing in the Starwater Stage, an initimate tent located at vendor row. Mixing Grateful Dead and reggae beats they performed classics, "Sugaree," "Ripple," and "Fire on The Mountain."
Before Trevor Hall took stage, a "Moment of Unity," occurred on the main stage. Bringing out all the Arise staff and production team, the crowd and festival was blessed; wishing attendees a good health and a good life from elders of the land.
As quoted from the speaker of the land, "We are moving into a new reality and a new planet earth, that we are creating together. This spark of the universe is becoming conscious in us. Thank you."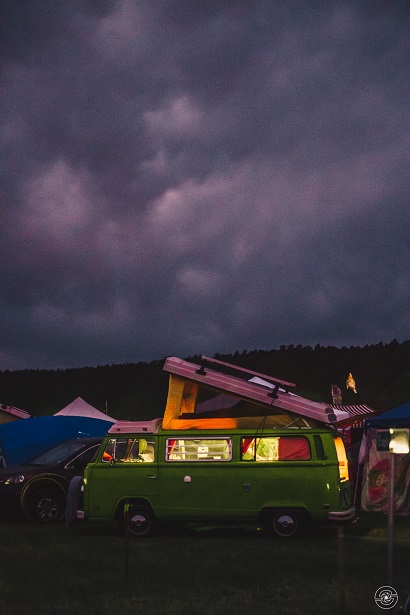 After the crowd took in the words spoken on stage, Trevor Hall was introduced as a leader to guide us to better ways, and began his performance. The crowd was feeling the love and togetherness from the weekend creating an incredible aura throughout the grounds. Trevor performed "Lime Tree" and "Uncle Joe" to swoon attendee on the last evening of Arise.
Dumpstaphunk floored the Green Tea Stage with their funk and jazz gritty groove to keep the people dancing. Close by, Eminence Ensemble finished the StarWater Tent beginning with a strong "Hacer"> "Right Ahead"> "Techno Pho." They finished up their set and closed out the tent for the festival with a Grateful Dead cover, "Friend of the Devil," into "Here's Your Shine."
An abundance of workshops were available for Arise attendees that were run by teachers, shamans, artists, visionaries, yoga instructors and activists. Just as much as Arise is a music festival, it is a place for learning, healing and yoga.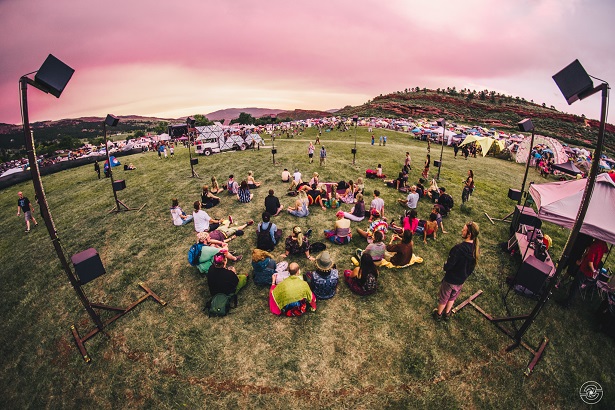 The yoga workshops were held at the top of GA camping at the yoga sanctuary and focused on practices such as Yoga Fundamentals, Bhakti Flow, Aromatic VinYin, Creative Contemplative Movement, Atha Vinyasa, Poetic Flow and Slow Flow practices. Everyone was welcome from any skill level and often these movements had a fun twist to the practice.
Other workshops often were highly awakening and activism based. These workshops stressed open conversation and breaking out of society standards. Often, they gave tips and different ways to break out of society standards sometimes politically or often personally.
The teachers provided ways to help attendees set goals, strive towards your better self and gave supportive life counsels. The workshops often focused on being your best self and the future of society pertaining to environment and political factors. The encouragement to share your voice and stand up for what is right was evident throughout all the lessons.
The Songwriters in the Round workshops featured artists that were on the lineup that participated in an open-discussion based panels speaking and playing from their hearts. These intimate dialogue sessions featured different artists such as Ayla Nereo, Mike MacDonald, Brett Wilson, Amber Lilly, Ethan Tucker, and Chloe Watkins.
Walking throughout the grounds of Sunrise Ranch, this "Leave No Trace," standard was held to an impeccable degree. Every corner and throughout most fencing areas there were reminders to recycle and rethink. Although these reminders were consistent and vast throughout the festivals, the looks of the grounds showed that attendees had no plans or interest on spoiling the land surrounding them for the weekend.
The different forms of art throughout the site was equal to as consistent as the recycling reminders and compost bins around. The main art hub was a centerpiece for Arise featuring numerous gifted artists showcasing their work as well as live painting. Right behind the Green Tea Stage and a couple minute walk from the Eagle Stage, the large tent comprising a maze of immaculate ability shined its light on many people.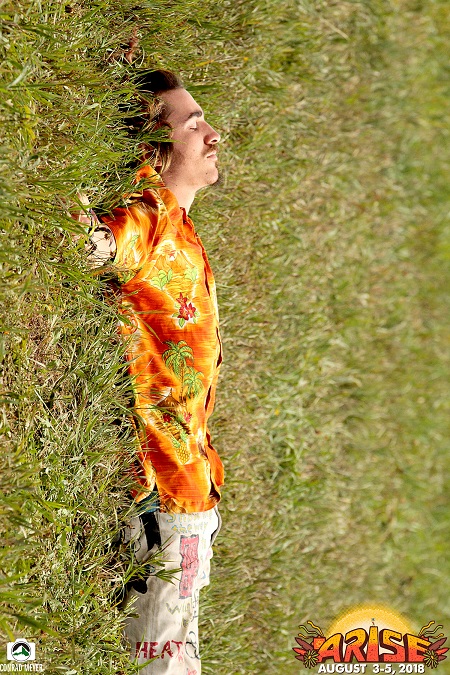 Some artists that were featured throughout the art dome were Adrianne Arachne, Wonder Harvest, Jilana McIntyre, Elizabeth Banker, Michelle Anderst, Mpek, Ian Spencer and Chris Surposa. These visionary artists ranged from intricate line drawing, engraved skateboard art, oil painting and colored pencil work to graffiti painting.
There was also a showcase of glass work that highlighted art from Zach Stubbs, Steven Tillman, Steve Cisneros and Green Bean Glass. These ranged from elaborate pipes and smoking rigs, to pendants and jellyfish inspired glass pieces. Creating a platform for a different physical form of art to be showcased was a great move for Arise.
Tsunami Publicity provided the outlets for artists to share their upcoming work and future projects, constructing organized and informative press conferences. This allowed for open conversation between artists and media channels to create the best coverage of this amazing event.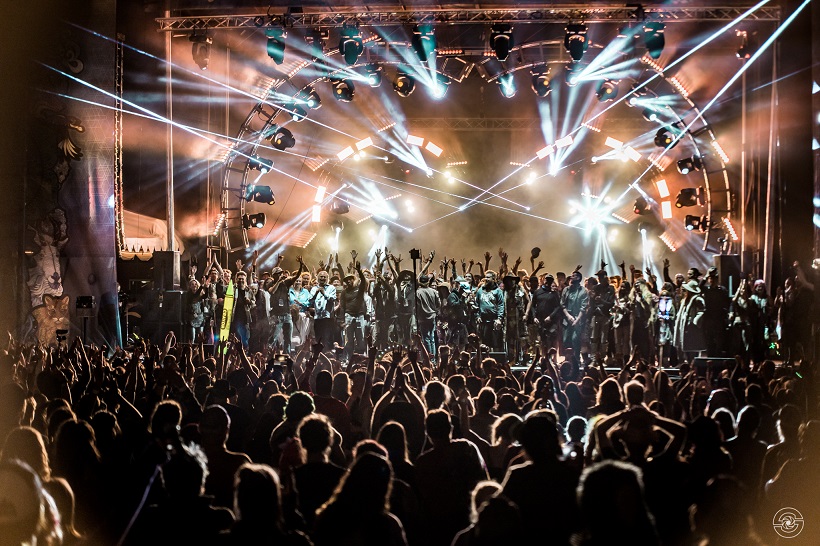 Paul Bassis, founder and producer of Arise Music Festival, was right when he emphasized that most of us come to Arise already awake. But, what does one do after awakening? Arise. It's about what we do after we leave this conscious, musically-bound event, that really conveys the message of the festival.