ARISE Music Festival Sets Sights on Colorado This August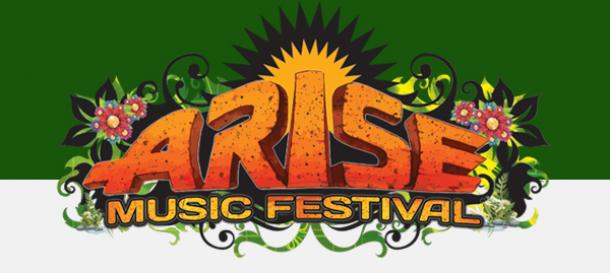 W.E. and Instigate entertainment group presents Colorado's premier eco-conscious, music and co-creative camping fest.  The inaugural ARISE Music Festival is slated for August 14-18 at the picturesque Sunrise Ranch in Loveland, Colorado.  The festival will feature 5 stages, on approximately 100 acres with a plethora of musicians, yogis, artists, activists, and visual performances, alongside workshops, seminars, films, and guest speakers.  Attendees will find themselves in an exciting, activating space where they can learn, share, entertain and be entertained.
Festival-goers will enjoy musical performances from Xavier Rudd, Zap Mama, Michael Menert, Midnite, Random Rab, Toubab Krewe, Chali 2na, Gregory Alan Isakov, Kan'Nal, Shimshai, Lunar Fire and many more. Attendees will be immersed in the spectacular visual performance of Quixotic dance troupe and musical act and be inspired by some of the nation's most prominent environmental activists, including Julia Butterfly Hill and Daryl Hannah.  Each performance will uniquely highlight the mission of the festival: to promote sustainability, connection and consciousness through art, entertainment, and activism.
Cradled in the beautiful foothills of the Rocky Mountains, Sunrise Ranch has stewarded their land as a sustainable ranch and organic farm since 1945. Pesticides have never touched the soil. Red sandstone, tranquil lakes, permaculture gardens, meditation labyrinths, pine-covered hills and the surrounding Roosevelt National Forest make this special venue the perfect location to represent the ambitions of ARISE.  Just an hour from Denver, 45 minutes from Boulder, 25 minutes from Fort Collins, and just 10 minutes from Loveland, ARISE is easily accessible to Colorado's local and regional communities, as well as national and international supporters traveling through Denver International Airport.  
Three distinct options will be available for accommodation this summer at ARISE: tent camping, RV camping, and a limited number of on-site and off-site guest rooms. Tree lined campgrounds and RV camping will be the focus of daily campsite contests for 'best decorated site' and 'most green campsite', where winners will earn VIP upgrades and access to a private sunset party each night. On-site VIP guest rooms range from three bedroom suites to single, double, or triple rooms for those seeking to enjoy the festival and sleep in a comfortable bed only a 2 minute walk from the stages, vending, and hiking trails. Numerous hotel and bed a breakfast options are available within close proximity. Visit www.lovelandco.org.
General ticketing and VIP packages for ARISE Music Festival will be available April 2nd.