Art vs. Science Share New Remix, Announce U.S. Tour Dates
Submitted by mike on Thu, 02/10/2011 - 21:09
Australia's Art vs. Science has already made quite the splash in their native country, and now they're ready to show the U.S. what we've been missing out on. The band is coming over for a string of U.S. tour dates, which kicks off with an appearance at SXSW on March 19th. If you haven't had a chance to check out Art vs. Science yet, download the Kissy Sell Out remix of "Magic Fountain" for a glimpse of the raucous party that the band is bringing our way!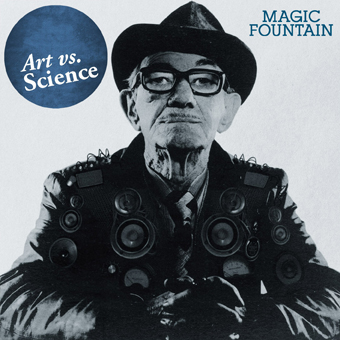 The band has built a huge following in their native country off the back of two independently released EPs (both of which have gone Gold in Australia!) and thanks to their off-the-wall live show that has seen them ascend to almost-headline status at festivals around their native country. Now we're thrilled to announce their first U.S. release, Magic Fountain EP, out March 15, 2011.
The EP, recorded by Berkfinger (Philadelphia Grand Jury) and mixed by Adrian Bushby (Two Door Cinema Club, Foo Fighters, Muse), is dance music made for Marshall stacks. Imagine AC/DC throwing robots in a drum shop. The songs that comprise the EP are huge, off the wall, unrelenting dance tunes that sound like hypercolor jams forged from sleepless nights and ADD (partly because they are).
Download the FREE MP3 of Kissy Sell Out's Remix of "Magic Fountain" HERE, and Check Out the Video HERE!
--
Art vs. Science U.S. Tour Dates
3/19 – Austin, TX – Aussie BBQ SXSW Showcase @ Maggie Mae's
(Rooftop Stage, w/ The Jezabels, Cloud Control & Washington)
3/24 – San Francisco, CA - Popscene
3/25 – Santa Monica, CA – The Central
3/26 – Los Angeles, CA – Bootleg Theater
3/28 – New York, NY – Mercury Lounge