The Bad Plus | Oriental Theatre | Denver, CO | 10/19/13 | Review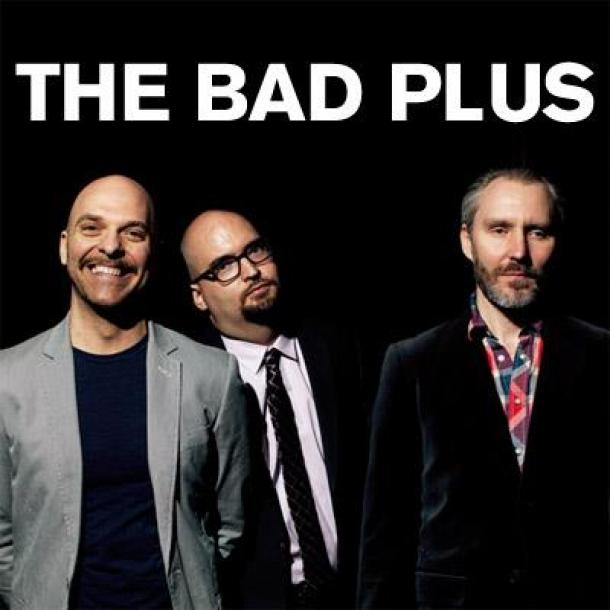 Even avant-garde jazz needs structure. A boundless exploration of less touched musical realms still needs some foundation to stand on. Certain jazz purists don't even consider fusion, free, or Avant-garde to be true jazz. I stand somewhere in between. The music of Miles Davis, Joe Zawinul, and Ornette Coleman is as canonical as Duke Ellington or Bing Crosby. Evolution is vital to keep music interesting, especially in the richly complex world of jazz. Many contemporaries such as Medeski, Martin, & Wood, Charlie Hunter, and Stanton Moore carry the torch in the mod-jazz community. They have created hybrid meaning in the subgenre, weaving funk, ska, and afro-beat into the jazz web. If all of the same themes and structural vitalities remain important to the music, then integrity is safe. It wasn't until recently that Minneapolis born The Bad Plus came to my attention. The power "post-modern" jazz trio had built quite a reputation in both the festival and jazz club circuits as one of the most striking acts working. Ethan Iverson on piano, Rein Anderson on bass, and Dave King on drums captivate a culty devotion from their niche fan base that most would argue is well deserved. The academic community has acknowledged their importance as the trio served as artists in residence at Duke University for 2010 and 2011.
The band has evolved from inventive beginnings as primarily a cover project that took pop songs by bands like The Pixies, Rush, and Yes and spinning them into a jazz style. Now with eight studio albums under their belt, the band has a respectable tenure in the mod-jazz community. When the band announced an intimate performance at Denver's Oriental Theater, it was a rare chance to see what it was all about in one of my favorite less frequented theater spots. It had been years since I had been to the Oriental. Walking into the lobby I noticed that those in attendance seemed to be mostly late 20s into 30s alt-jazz buffs and indie hipsters. Not quite the crowd you'd catch at Dazzle Longue, but still the spread left an impression that The Bad Plus holds a diverse fan base of wide appeal. The enthusiastic crowd gave an encouraging cheer as the trio took the stage, an almost encore call worthy cheer. Throughout the evening's performance bassist Reid Anderson was the only member addressing the crowd. His deadpan sense of humor accompanied their musicality with an amusing contrast. He even sang a canned show-tune ditty about checking out the merch-booth after the show.
The music itself was strangely challenging for my taste. No doubt that these three are fantastic classically trained musicians who understand the nuances and fundamentals of jazz. Still, I didn't have as much to grasp onto as I had anticipated. When listening to the fusion jazz of Weather Report or Return to Forever, the free jazz/funk of Ornette Coleman, even the hip-hop/industrial laced sound of Miles Davis' 1980s band, a certain groove built upon previous musical ideas served as a starting point. Bad Plus' instrumentals can be gruelingly overinvesting to pinpoint or lock into. Complexity for complexities sake is something I have trouble with. Speaking further of the talent, I had never seen anyone drum like David King whose limbs seemed to operate freely of one and other, creating counter beat rhythms and off-kilter time signatures. His style combined with Ethan Iverson's more calculated piano work felt like running up the escalator the wrong way; you can certainly get to the top, but your working against momentum. Anderson's dexterous bass playing would have made Stanley Clarke proud as he moved effortlessly up and down his standup bass, keeping perfect time and rhythm with his trio-mates' musical workout.
Perhaps I was in a funk last Saturday evening, as most of the crowd gave rowdy approval of each extended piece performed. I almost feel that the pop-cover context might have given a needed lightness and familiarity to the set list. Understandable that the guys were still touring in semi-support of their newer material off of 2012's "Made Possible" album (their first effort comprised of 100% originals.) Maybe I'm still bogged down by my school days of struggling with science and math. Bad Plus' music is like calculus. It will open up new realms and understanding if you have the capacity to comprehend it. Maybe the new material was a little too heady for my tastes, but again the vast majority seemed to really dig all of it. You got to hand it to Anderson, Iverson and King that they've created something signature that very few musicians could tackle. I would love to see these guys down the road and was certainly captivated by their abilities and unique approach at the jazz trio. If bold is a bad thing, then jazz is the wrong music to be listening to. Thanks to the band for a memorable evening in Denver and hopefully many more to come.