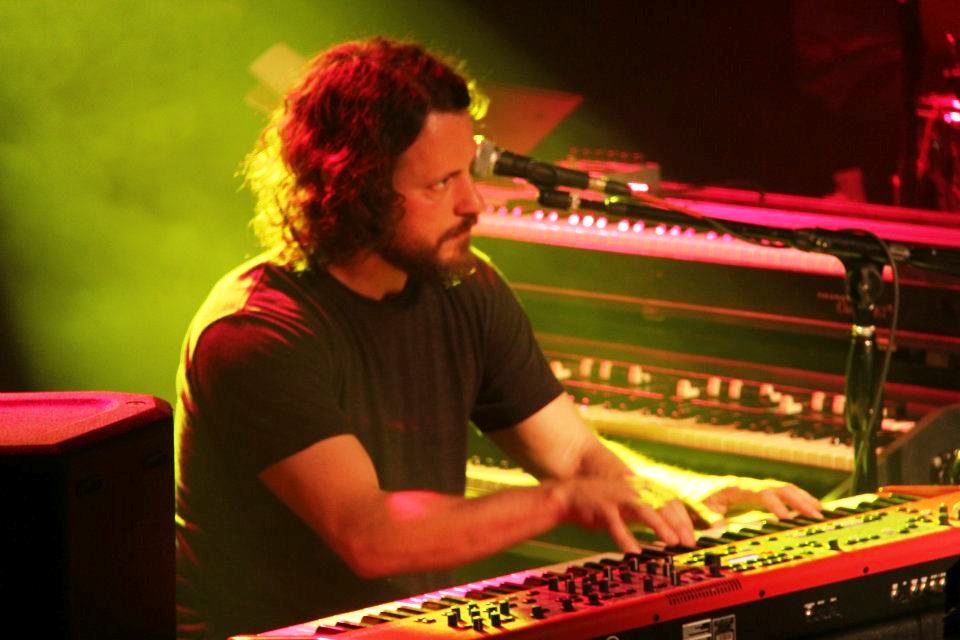 We turned onto Welton Street, in the Five Points section of Denver, and started looking for parking for the Band of Heathens show on Friday, and saw around eight police cars posted out in front of the venue. Upon finding a spot a few blocks away, we loaded the glass, negotiated our way through a couple of bands of mooching crackheads and over to Cervantes. A few feet from the door there was police tape up, separating us from a crime scene complete with a couple of articles of clothing and a pool of blood.
"Did someone get shot," I asked one of the first folks I happened upon.
"Something like that," the man answered. "All's I know," he continued, "is I went past that tape and it was not the place to be."
"What happened," I asked again.
"I ain't sayin'," was all I could get from him.
My friends and I were pumped to see the Austin, Texas band on their latest jaunt through the Rocky Mountains, though the scene out front put a bit of a buzz-damper on our moods.
Right before we entered the venue, this hippie kid approached us.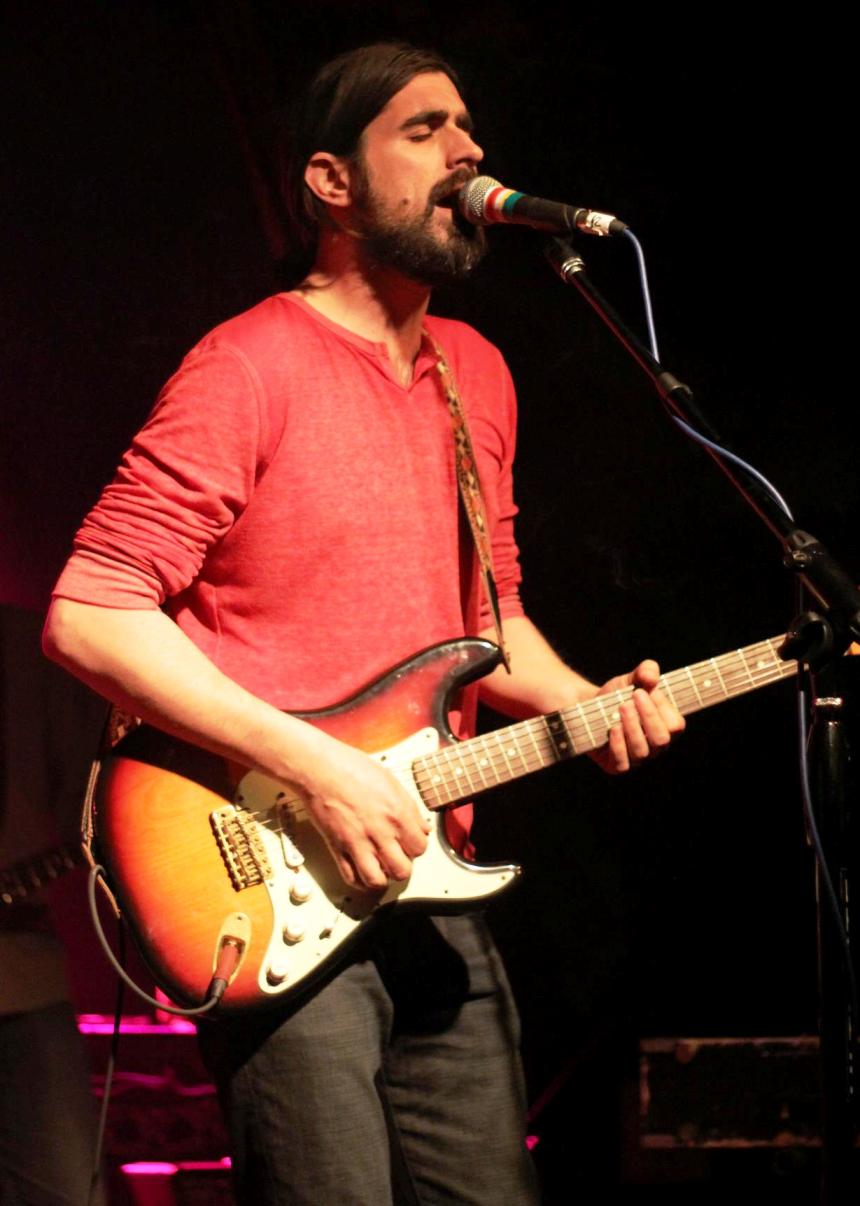 "Some guy stabbed a crackhead in the lung right over there," he mentioned, pointing to the taped-off area. "Shit," I thought. At least we got held up back home and didn't get here in time for the pre-show action. We filed into the venue, ready to replace this vibe with some southern-style rock and roll.
The Band of Heathens love Colorado. It seems like they're in town around a half-dozen times a year, and each time the welcome is warm, and the crowd is bigger. Just last fall, they played two nights in Denver (the "Double Down") that were recorded and are available on their website. It's really nice to see their following grow. They are some of the best songwriters and players on the circuit and it's nice to notice the fanbase grow in addition to seeing a lot of familiar faces that I've seen regularly at their shows for the past year and a half.
BOH became a five-piece outfit at the end of 2011, when founding member Colin Brooks (guitar, pedal-steel) announced he was leaving the band. Brooks was a great guitar player (and for the record, I LOVE pedal-steel), but the void left by his departure is barely noticeable. The remaining members: Ed Jurdi (guitar, keys, vocals), Gordy Quist (guitars, vocals), Seth Whitney (bass), John Chipman (drums) and Trevor Nealon (keys) only seem to have gotten more cohesive as a result of the departure.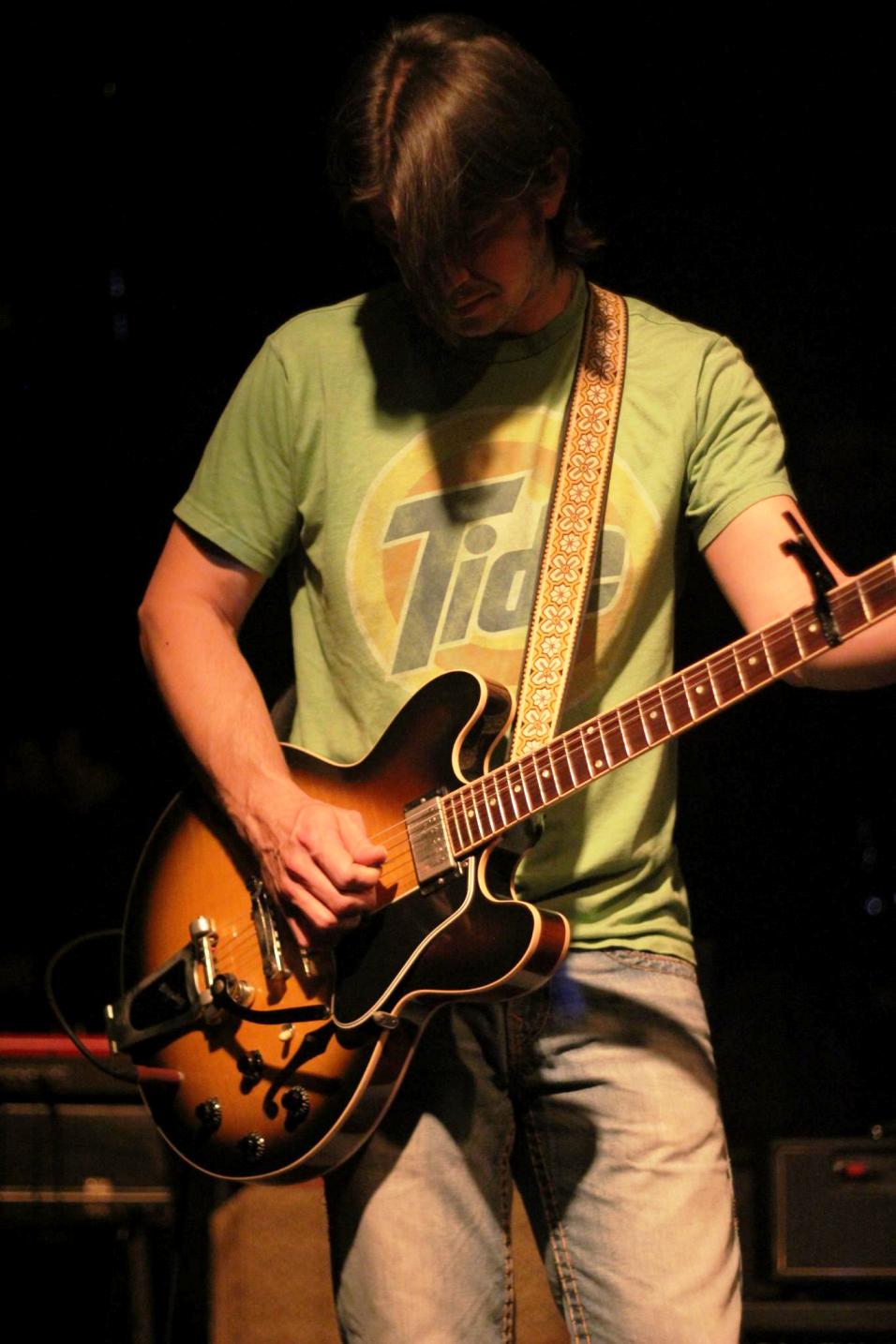 These five guys just kill it every time they take the stage. I personally think so, and my thoughts have been confirmed numerous times by my friends on the west coast and the east coast and most places in between. They took the stage ready to roll, blasting through fan favorites "Hurricane," "Should Have Known," "The Other Broadway," "Gris Gris Satchel," "LA County Blues," "Hold On," and "Look at Miss Ohio." They were on from the first note to the Grateful Dead encore that included "Ramble On Rose," "Brown Eyed Women" and "Deal."
A personal high point for me was a cover, sung by Jurdi, of "Handbags and Gladrags," written by Mike d'Abo and famously covered by Rod Stewart. Stewart does a damn good job on this song, but hell, Jurdi and the Heathens do it best! No shit. It was SO FUCKING INCREDIBLE. d'Abo could have never known that he had written this song that would get it's most supreme justice decades later from five guys from Austin. I've been listening to a version of it that I downloaded here everyday since Friday.
In conclusion, BOH can jam in addition to running through their beautifully crafted songs. What I really love about them is that their improvs are incredible, without getting too spaced out—concise and to the point—they shoot to kill and seldom fuck around.C