On Friday night The Band of Heathens played to a full room at Oskar Blues in Lyons, Colorado. The Austin, Texas based gang unleashed their brand of southern rock, alt-country, Americana, or whatever you want to call it on full house of fervent fans. The micro-brews were flowing, and the crowd was ready to get down.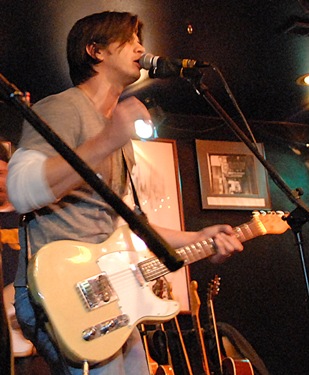 Colin Brooks, Ed Jurdi and Gordy Quist used to share the bill at Momo's, a club in Austin, each playing their own separate sets. It was fate that they should start playing together; and it would've been a sin for these guys not to join forces.
Drawing songs from their two live albums, Live at Momo's (2006) and Live at Antone's (2007), as well as from their two studio albums, Band of Heathens (2008) and One Foot in the Ether (2009), the boys from Austin could do no wrong.
Their opener "Free Again," a song about the Gulf of Mexico oil spill (and the general collective conscience of America), lit the burner for the evening, led by Jurdi's southern comforting vocals and Brooks on dobro.
"How about Dale's Pale Ale," one of the guitarists remarked. How about it? It's a double-edged sword. I should have warned him. But instead I hung him out to dry. It's a local rite of passage.
"L.A. County Blues," an ode to Hunter S. Thompson, showcased a driving Neil Young-esque guitar riff (think "Everybody Knows This is Nowhere") and vocal harmonies reminiscent of The Band, highlighted by Brooks' lap-steel, and lyrics even "The Doctor" would have been proud of: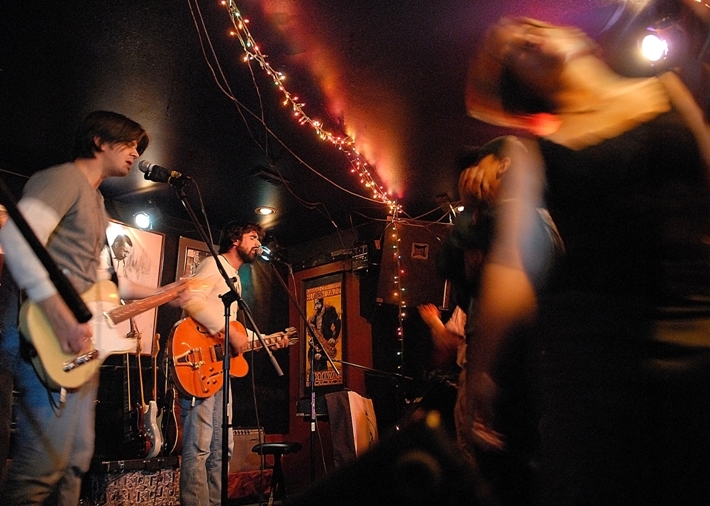 "Well you can call me Mr. Raoul Duke/I'll know what you mean/Blinded by a quart of rum/And a dose of mescaline/The Mint 400 didn't slow me down/I kinda like the speed/The failure of our generation/For a couple bags of weed."
And that's the key. At first listen they may sound like your average, guitar-slidin' alt-country band, rockin' and rollin', yee-haw, and all... but their lyrics shine them through as they truly are: a young, renegade-minded, "full of piss and vinegar" group, hip and witty with their counterculture/current events-type of knowledge, and partially incognito with their message and conveyance, on a mission from God…and with the licks to match.
They rolled through tune after tune from their catalog including "Rehab Facility," "Hallelujah," "King of Colorado," "Walkin' and Talkin'" and "What's This World," never once appearing to lose steam, and showing a hyped Colorado crowd just how they do it down south.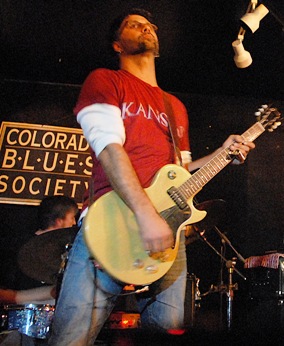 They have been compared to everyone from The Band to The Black Crowes, and definitely do a fine job of channeling the best attributes of all of their influences, coming out with astonishing guitar work, butter harmonies, and straight up kick-ass southern-flavored rock and roll.
Guitar exchanges at times reincarnated the sound of Eric Clapton and Duane Allman, laid down on a solid rhythm foundation provided by bassist Seth Whitney and drummer John Chipman.
It's the overall blend of their talents: three solid, pronounced vocalists backed by the mastery of their guitar playing, supplemented by slide, lap-steel, dobro, and harmonica, and matched by equally prominent keyboard work by Trevor Nealon- that is their key to the world- cohesiveness. Individually they are very strong songwriters and performers; together they may just take over the world.