Bela Fleck and Flecktones Upcoming Tour
Submitted by press on Mon, 10/19/2009 - 23:02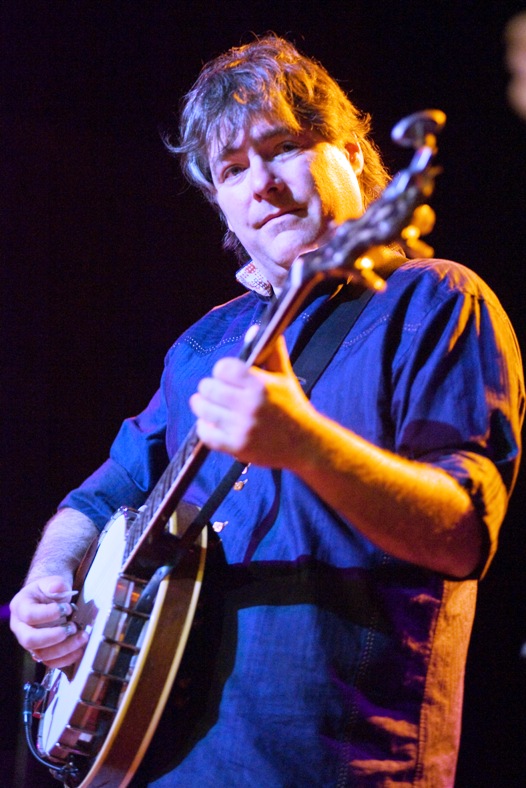 Bela Fleck and the Flecktones are about to get our end of the year tour started. They're doing a special tour with ORIGINAL FLECKTONE, Howard Levy. Get your passports out cause most of it takes place in Europe! Then we've got 5 shows in the USA with Howard.
Get out and see this special tour.
Then they'll be doing our Holiday Tour again with Jeff Coffin and many dates include Alash!!  Get out and see those - get their Holiday CD - "Jingle All the Way" available from Rounder Records!
See you there!
| | | |
| --- | --- | --- |
| 11.03.09 | Limerick, IE | University Concert Hall |
| 11.04.09 | Dublin, IE | Vicar Street |
| 11.05.09 | Barcelona, ES | Aditoria (Sala 2) |
| 11.06.09 | Cartagena, ES | Teatro Circo |
| 11.07.09 | Zaragoza, ES | Zaragoza Theater |
| 11.08.09 | Prague, CZ | Palace Acropolis |
| 11.09.09 | Athens, GR | Pallas Theater |
| 11.11.09 | Amsterdam, NL | Melkweg |
| 11.12.09 | Zoetemeer, NL | Boerferji |
| 11.13.09 | Milan, IT | Blue Note |
| 11.14.09 | Milan, IT | Blue Note |
| 11.15.09 | London, GB | Barbican |
| 11.18.09 | Bethesda, MD US | Strathmore |
| 11.19.09 | Peekskill, NY US | Paramount Theater |
| 11.20.09 | Morristown, NJ US | Mayo Center |
| 11.21.09 | Englewood, NJ US | Bergen PAC |
| 11.22.09 | Brookville, NY US | Tilles Center |
| 12.01.09 | Columbia, SC US | South Carolina Philharmonic |
| 12.02.09 | Athens, GA US | Classic Center |
| 12.03.09 | Meridian, MS US | Riley Center |
| 12.04.09 | Columbus, GA US | Heard Theater River Center |
| 12.05.09 | N Charleston, SC US | N Charleston PAC |
| 12.06.09 | Gainesville, FL US | Univ of Florida |
| 12.08.09 | Greenville, SC US | Peace Concert Hall |
| 12.09.09 | Birmingham, AL US | Alys Robinson Stephens Center Univ of Birmingham |
| 12.10.09 | Detroit, MI US | MotorCity Casino |
| 12.11.09 | Kalamazoo, MI US | State Theater |
| 12.12.09 | Chicago, IL US | Congress Theater |
| 12.13.09 | Madison, WI US | Orpheum Theater |
| 12.14.09 | Minneapolis, MN US | Guthrie Theater |
| 12.16.09 | Salt Lake City, UT US | Kingsbury Hall |
| 12.17.09 | Jackson, WY US | Center for the Arts |
| 12.18.09 | Denver, CO US | Paramount Theater |
| 12.19.09 | Beaver Creek, CO US | Vilar Center |
| 12.20.09 | Salina, KS US | Stiefel Theater |