After the ambitious idea of working with a new promoter and having a three day outdoor run at Denver's Sculpture Park, then Ruby Hill Park did not work out, because of permit issues for the new venues, the Disco Biscuits settled for a tried and true venue, the Ogden Theater, with their usual promoter who moved shows around to accommodate the laborious situation. Colorado is like a second home to these city boys from Philadelphia, so when they come to town, it is a weekend full of friends, parties, dancing, and prodigious music. The tight nit community of friends just makes these weekends more colossal for all of us who take part in the extravaganzas.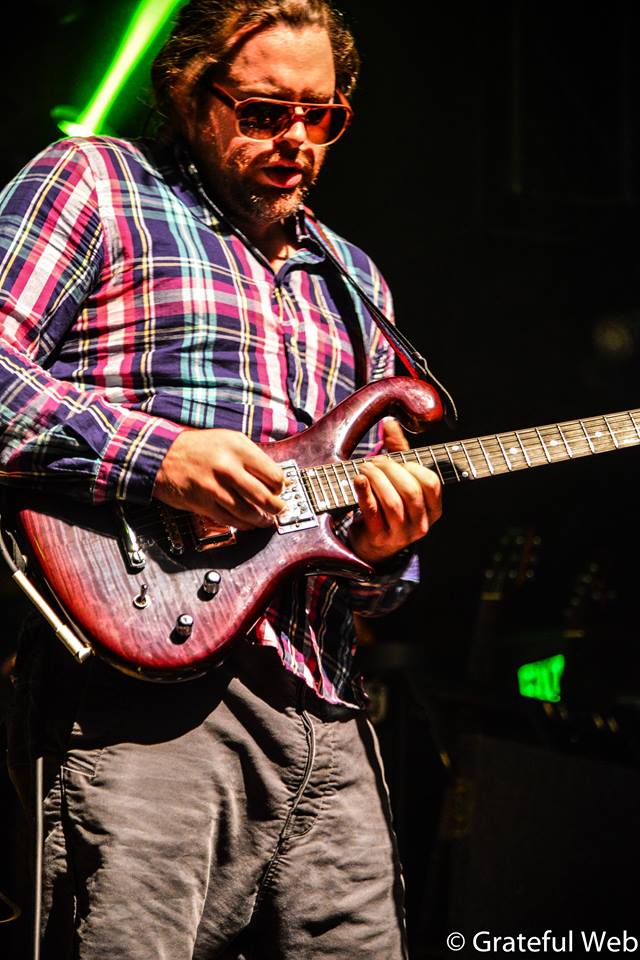 Having a van full of friends pick me up and my house was my ticket for an evening full of fun and adventure. As we were dropped off, the familiar faces started to appear, and inside, Seven Arrows, former STS9 bassist David "Murph" Murphy's new project was playing. Their setlist was as follows:
Black Heart
Give Me Any
Cocaine
Better Day
Share Tonight
Madness
Open Heart
Murph did a mixture of DJ and bass playing, and the rest of the cast was decent for a very new project. This may be something to keep an eye on.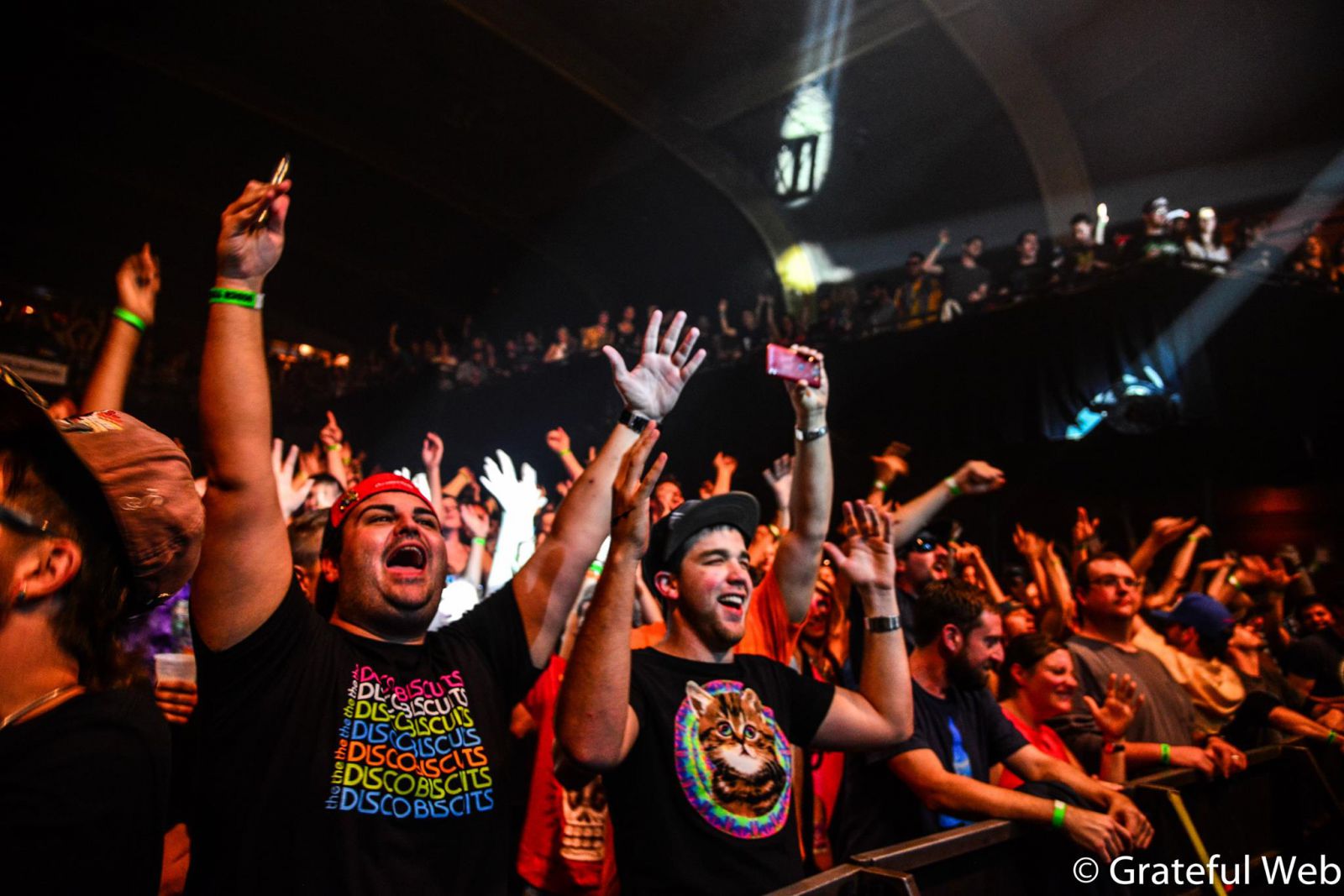 The Disco Biscuits came on and opened with a "Spectacle," which is always a happy, jolly beginning to a show or a run. But, what happened next was the real surprise. They played their themed anthem "Hot Air Balloon," which has not been played since New Year's Eve. From there they went into "Grass is Green," "Mulberry's Dream," and a dyslexic "Spaga" to end the thought-provoking first set.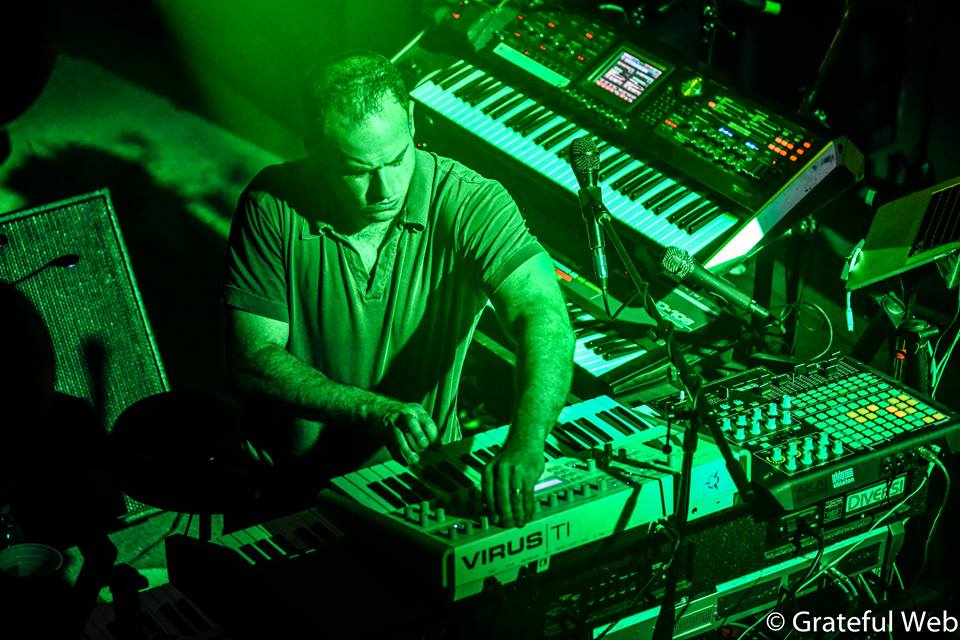 The second set started with a bust out cover of Prince's "1999," which they have not played in seven years and before that, not since 1998. The rare, obscure "Air Song" floated in after. From this point until the end of the show was my favorite part of the night. "Air Song" went into "Spacebirdmatingcall > Floes, Spaga > Morph Dusseldorf." I love Jon "the Barber" Gutwillig's guitar work in "Spacebirdmatingcall," and I equally love Marc Brownstein's bass slapping in the dyslexic form of "Morph Dusseldorf." The encore picked up right where the second set stopped with a dyslexic "Morph Dusseldorf continuation > Mulberry's Dream." The classic show ended with a classic after party as always when the Biscuits come to town, and still there was another two nights left.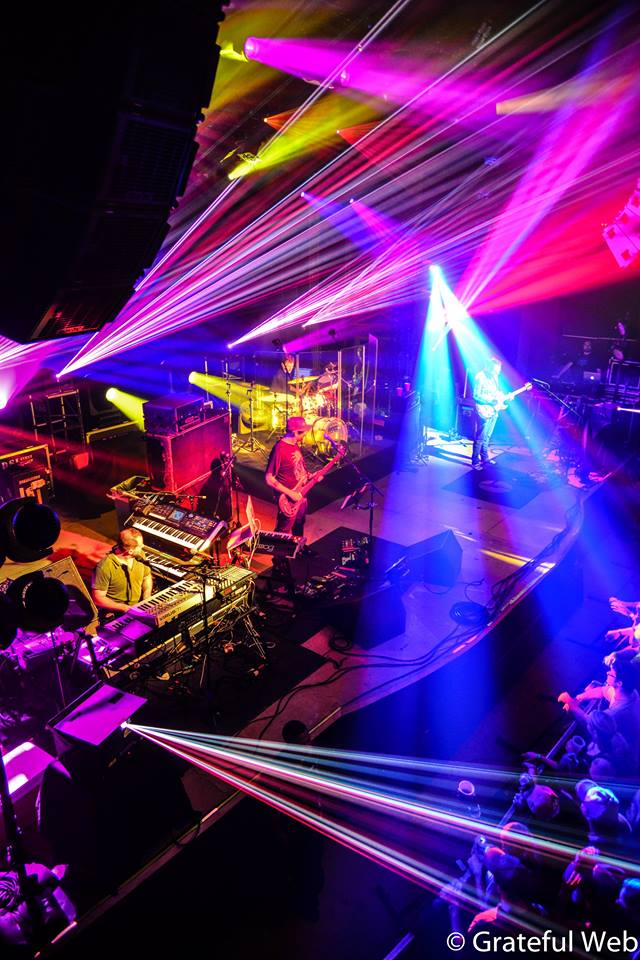 This day kicked off with a scrumptious BBQ at the Goode's house. Most people reading this review know Johnny Goode, the lighting engineer for the Disco Biscuits and probably the best in the business. He and his wife Rebecca, who is one of my best friends, invited the band, the new crew, and close friends over for a pre-show celebration. It hit the spot, until a great dinner at Patxi's, which featured New York and Chicago style pizza.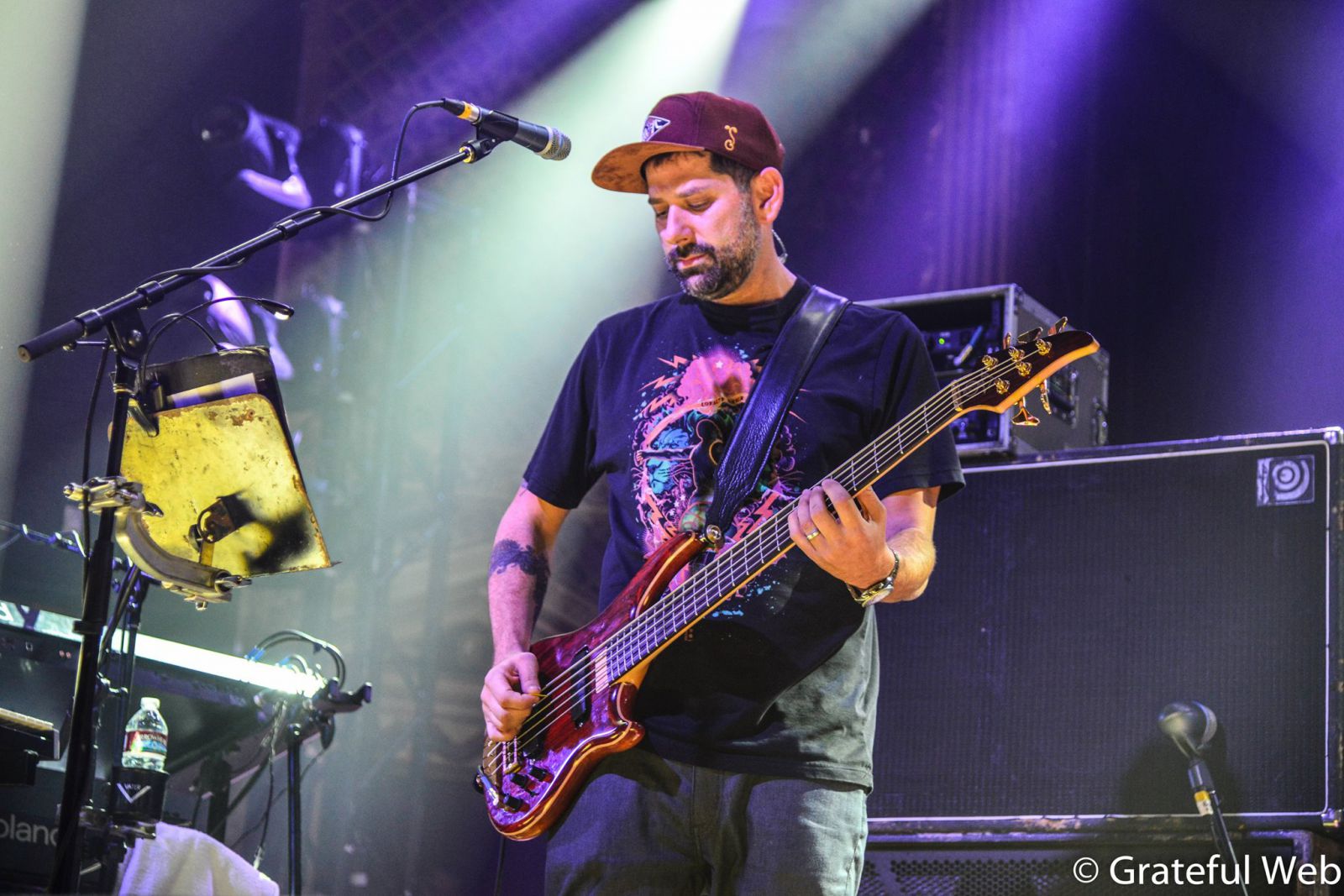 This show started with "And the Ladies Were the Rest of the Night > the end of "Helicopters," which was incredibly strong. The force of the beginning of this show indicated that we were in for a treat. I swear during the next section, which was intense for not just me, but it seemed like the sweltering hot upstairs was feeling it too. "Crystal Ball > Mindless Dribble > Crystal Ball" seemed to set people into a frenzy up on the balcony. As I personally was taking a time out by a giant fan, I saw at least four people being carried out of the crowd and into fresh air and water. It was hot up there, and the band was bringing it. By the time I heard the opening lyrics of "King of the World," the energy was palpable, and the crowd was getting down. They ended the set with what they started with "And the Ladies Were the Rest of the Night."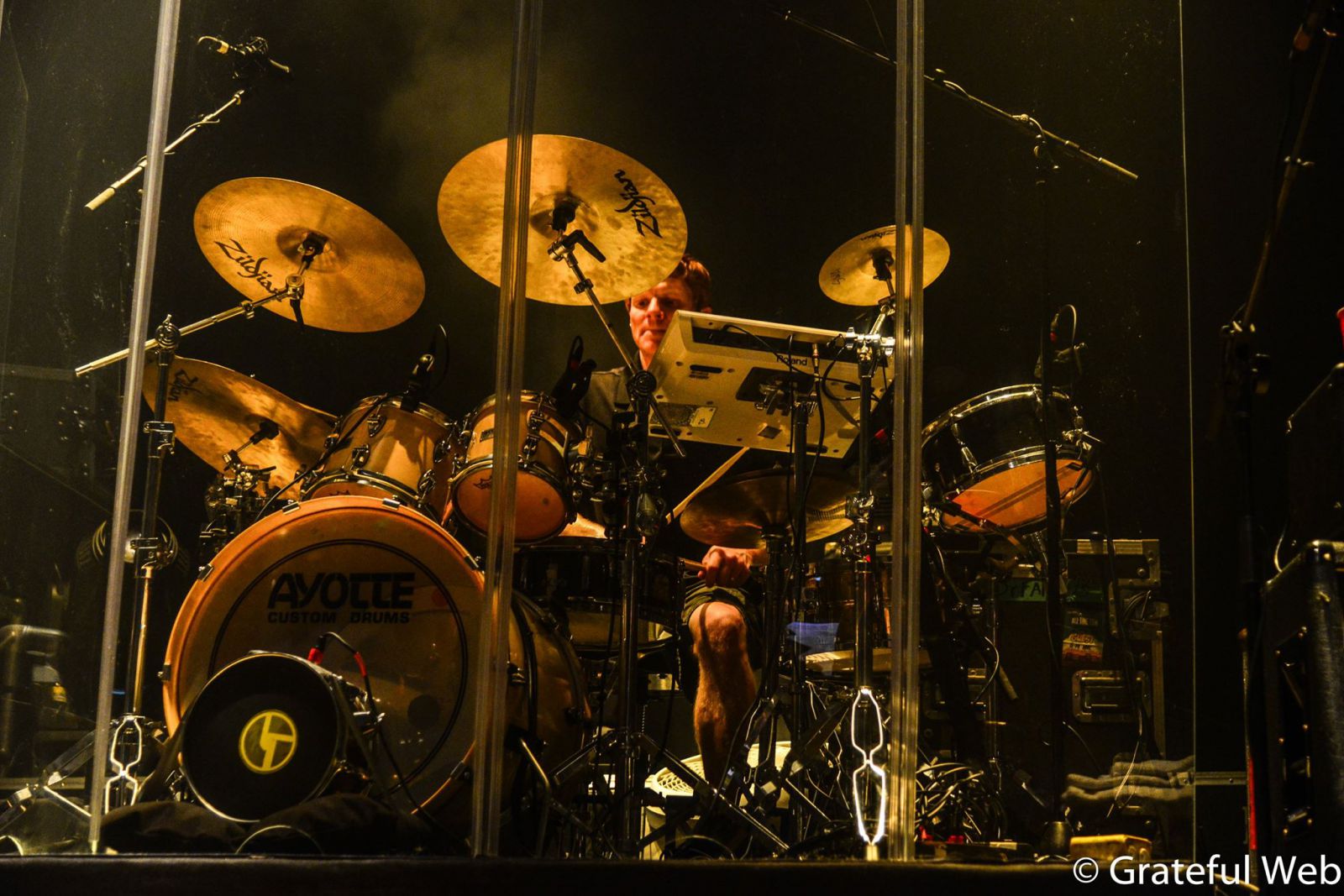 The second stanza commenced with another run of songs not played since New Year's Eve. "Shelby Rose > The City > Shelby Rose," was unexpected, but deeply appreciated. The rest of this set was basically a two song in and out dance party that went "Basis For a Day > Aceetobee > Basis For a Day > Aceetobee > Basis For a Day." The last song was, get this, a Perfume version "Pilin' It High" with an Aquatic Ape fakeout. This is why we see this band so much. They are full of fun surprises, and the dance party is relentless. Only a serious Disco Biscuit fan may be able to decipher the description of their music complexity, but anyone can get down to the electric music made with real instruments, which is becoming a bit of a rarity in the modern world. They encored with "Voices Insane," and fans were still in for another night of craziness.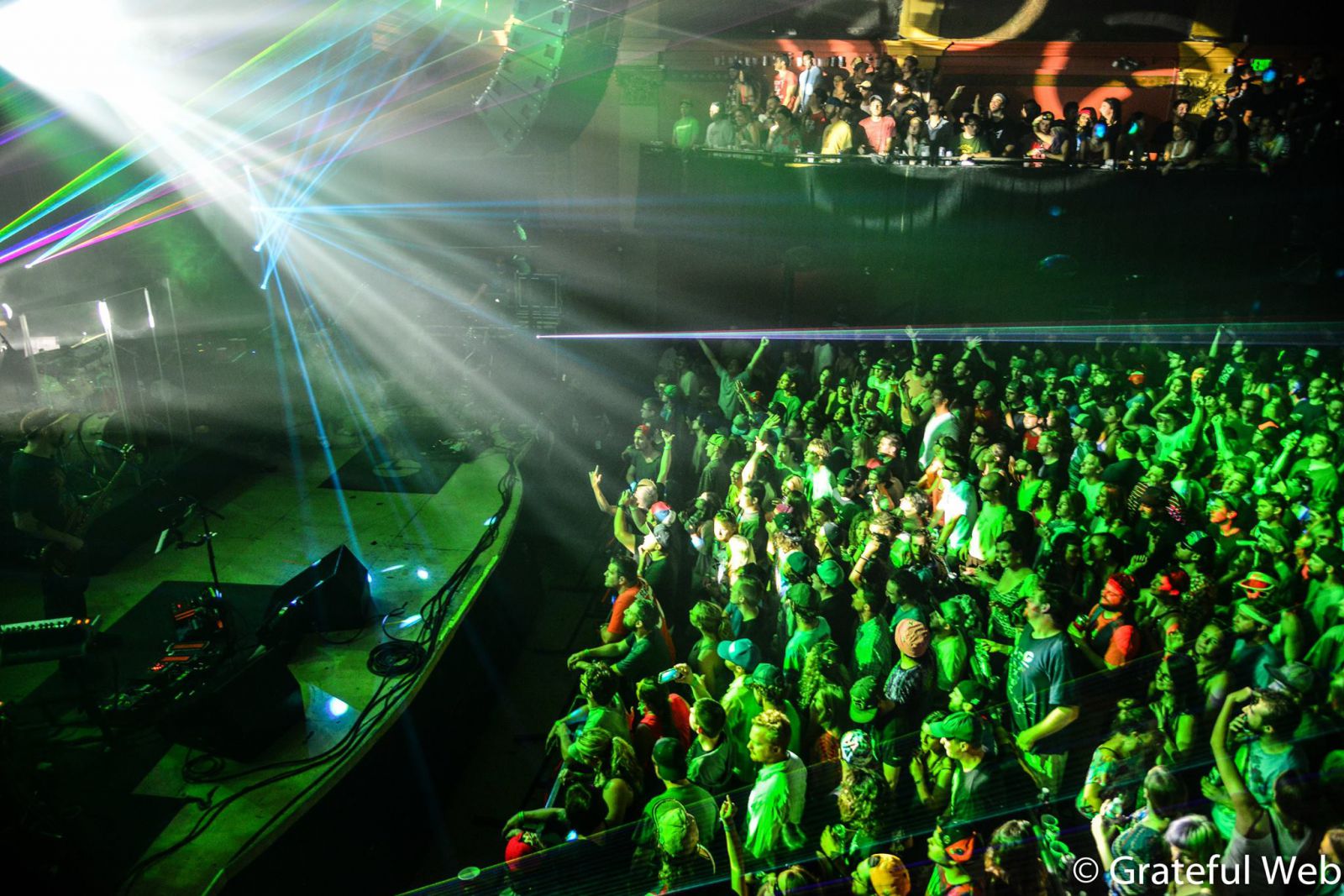 The post show at Cervantes Masterpiece Ballroom featuring most of the Disco Biscuits and Fareed Haque from Garaj Mahal kept the night going and some of us went to our favorite art gallery to mingle with friends that we only get to see a few times a year. Although the venue changes had us on our toes, nothing can stop a Biscuits party with some of the best and most dedicated fans in the world.