Bjørn Torske's Kokning Set for November Release on Smalltown Supersound
Submitted by mike on Wed, 09/15/2010 - 23:25
Bjørn Torske is a special artist with a special name.  He was born in northern Norway where fishing has been the main industry for hundreds of years and his name literally translates as "Bear Cod".  Even making dinner is unique in Norway: you put the potatoes on to boil, go out to sea and catch a fish, then return to prepare the meal. This process is known as "kokning".  To say that northern Norwegians do things their own way would be putting it lightly . . . to say that Bjørn Torske is making music his own way would be exactly right.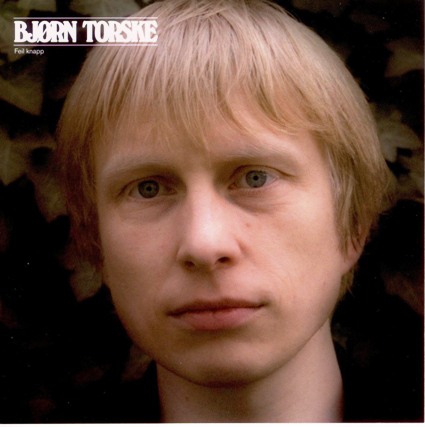 Kokning, Bjørn Torske's second album on Smalltown Supersound, starts out beautifully.  It's both melodic and melancholic with a warm, slow ambiance. Soft psychedelics and a Balearic rhythm are introduced before it fades into Torske's signature skranglehouse* and then ends with what can only be described as "Moondog disco" (imagine if Moondog and Count Ossie got together to make disco). Kokning takes avant-disco, weirdo-dub, post-punk, and quirky electronica -- all elements found on his previous albums (Nedi Myra / Ferox, 1999, Trøbbel / Telle, 2001, Feil Knapp / Smalltown Supersound, 2007), plus more organic and acoustic sound basics and less programmed patterns, and mixes them into the ultimate Bjørn Torske album.
Since Feil Knapp, Bjørn has been working on a number of remixes for other artists, including Sunburned Hand of the Man, Lindstrøm, Crimea X, Big Robot feat. Conrad Schnitzler, to name a few. He's also been busy working with music and soundscapes for a stage production, as well as touring with his own band, the Bjørn Torske Band.
Kokning is out November 2nd on Smalltown Supersound. The first 12" from Kokning will feature a remix by DJ Harvey.
* Along with Erot, Bjørn Torske invented a genre known as "rattle house" (or "skranglehouse" in Norwegian) and translates as a bit of everything from dub to disco, jammed within a resonate floor-friendly house pulse.  This 4/4 Scando-movement began at Oslo venue Skansen, inspired by club regulars The Idjut Boys, and the term "skranglehouse" was henceforth associated with Torske and Erot.  Torske's underground hit "Søppelmann" (Svek) quickly became the skranglehouse anthem and the movement later became the foundation for the next generation of space disco artists such as Lindstrøm, Todd Terje, Prins Thomas, and Diskjokke.
Kokning Tracklisting:
1. Kokning
2. Bryggesjau
3. Gullfjellet
4. Langt Fra Afrika
5. Bergensere
6. Slitte sko
7. Nitten nitti
8. Versjon Wolfenstein
9. Furu