It was Sunday night, and the proud nerds were lined up to get into the Boulder Theater to see Weird Al Yankovic on his White & Nerdy Tour. It was an all-ages show, and I was surprised to see so many children in the audience. Everyone seemed to be very psyched to see the master singer-songwriter, parodist, musician, record producer, music video director, satirist, actor, and author display his magic in the town that prides itself on being weird and counter-culture. Alfred Matthew "Weird Al" Yankovic was in his element, and he knew it. That is why early on in the show he made a joke about the girl who waited on him in the Starbucks on Pearl St.
As soon as the jokester came out, the crowd went crazy, and the multimedia extravaganza began. The first songs that he played were a medley of current pop sensations such as: Pink, Justin Beiber, Kid Cudi etc. while playing accordion and singing. After a musical act or two, there would be an interview played on the giant screen. The first was a hilarious interview from Al TV with Eminem where Eminem kept repeating the phrase, "You know what I mean?" while driving Al crazy. Finally, Weird Al exclaimed, "I can change your lyrics, but I can't change your music!" The crowd erupted in laughter, and Al and the crew came out as Nirvana and played "Smells Like Nirvana" with cheer leaders on stage.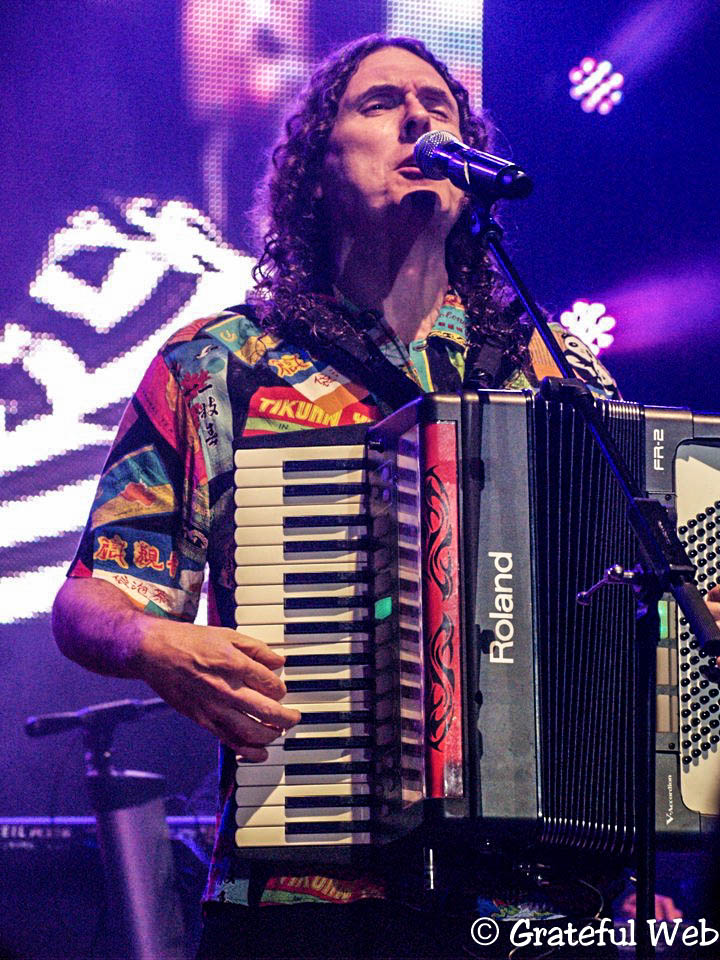 The show continued with that same pace of rocking renditions followed by either a montage of all of the Weird Al references in pop culture like the Simpsons, 30 Rock, Family Guy, Friends, Seinfeld and many more, or videos clips of Al TV, while the band prepared for the next song.
After "Smells Like Nirvana," there was a Nicolas Cage interview and then came Skipper Dan and the Jungle Cruise. The changes were quick and the entertainment was funny and perfectly timed. After an Uma Thurman interview that had the crowd laughing, he did "Party in the CIA," a parody of Miley Cyrus' "Party in the USA." Then, came "Canadian Idiot," which the screen strobed maple leaves throughout the song. One of my favorite songs followed with an amazing introduction. Weird Al first featured this during his movie UHF, and with a Beverly Hillbillies intro of course the Dire Straits parody of "Money for Nothing" was next. At this point the crowd was in stiches and mesmerized.
After came a long medley of T.I.'s "Whatever You Like," "Ebay" parody of the Backstreet Boys "I Want it That Way," "I Want a New Duck" parody of Huey Lewis' "I Want a New Drug," "Rye or the Kaiser" parody of Survivor's "Eye of the Tiger," "Spam" parody of REM's "Stand," "My Bologna" parody of the Knack's "My Sharona," "Ode to a Superhero" parody of Billy Joel's "Piano Man," and finally "Lasagna" parody of Richie Valens' "La Bamba."
Many of the major numbers were next, and it seemed like no one in the audience moved the entire show. No one left for the bathroom or drinks. The crowd sang along and proudly geeked out to some of his greatest hits. After that fun medley, he played two large scale classics in "Eat it" and "Amish Paradise." Both of these numbers got major crowd approval and stage interaction. Then after a Megan Fox interview, he did his best Jim Morrison impression, which was priceless on his spoof of "Crawling King Snake."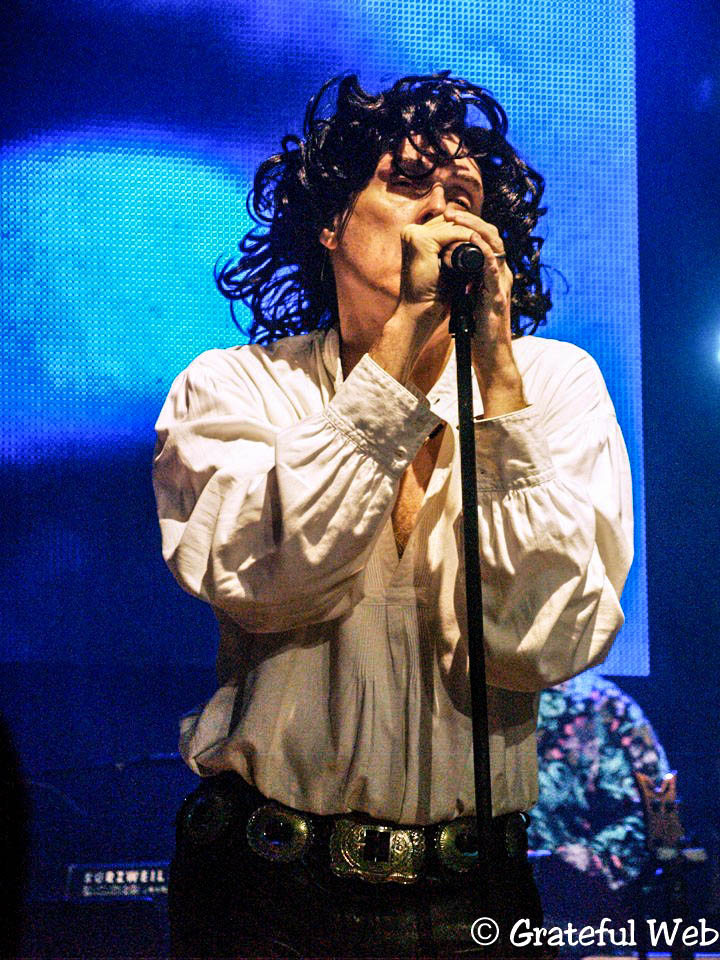 His most elaborate costume was of course Lady Gaga's parody of "Poker Face." His band of original members was perfect as well throughout the show. The end of the show included the tour headliner of "White & Nerdy" where he came out looking as gangster as ever. The song is a parody of "Ridin' Dirty" by Chamillionaire, and Al was terrific. He rapped as if he has been rapping for life. "I'm Fat" was his last huge costume before the encore.
For the encore a row of Storm Troopers came on stage with Darth Vader and Weird Al to perform "The Saga Begins" singing "Soon I'm Gonna Be a Jedi" and "YODA/YODA chant" It was as epic as it sounded. There were no real breaks. The pace of the show was rapid and all perfectly timed and choreographed. I would see him again in a heartbeat. It was a really fun night for the whole family if desired. After all, who would not love to see a show like this?