Boulder Theater welcomes Angelique Kidjo
Submitted by mike on Sat, 05/15/2010 - 23:25
Angelique Kidjo digs into her roots with her new Razor & Tie release, Oyo. Roots that reach far beyond her West African homeland of Benin, because Grammy Award winning singer, dancer and songwriter Kidjo is a definitive 21st century world artist. Her art roves across boundaries, genres and ethnicities, finding the connections that link musical forms from every part of the world,while still bonding closely with her own traditions.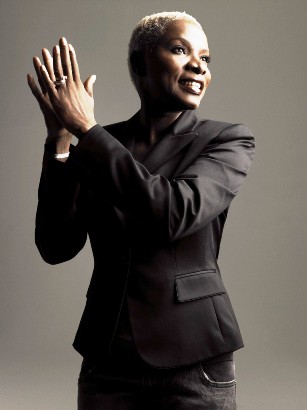 The songs on Oyo, embrace rhythm & blues, soul music, jazz,and Beniese melodies, as well as four of her own original works. Featuring her unique interpretations of songs from artists as diverse as James Brown, Otis Redding, Miriam Makeba, and Santana and including guests John Legend, Bono, Roy Hargrove and Dianne Reeves. Oyo is a truly diverse collection reflecting the music that inspired Angelique growing up.
Born in Benin (West Africa), Angelique Kidjo is a Grammy award-winning music recording artist deemed "Africa's premier diva" by Time Magazine. Kidjo's internationally acclaimed repertoire includes collaborations with various recording artists such as Carlos Santana, Peter Gabriel, Alicia Keys, Josh Groban, Branford Marsalis, Joss Stone, and many more. Known for her dynamic and uplifting music, she has translated her distinctive work in the arts to that of philanthropy; by promoting education for girls in Africa through her foundation, Batonga and as a UNICEF Goodwill ambassador Kidjo travels the world to inspire and empower.
Like
Miriam Makeba
was before her,
Kidjo
is the continent's most internationally celebrated female musical exponent. And yet, the GRAMMY-winning artist has lived outside Africa for more than two decades. She currently resides in New York City, where she is an exceptionally active member of the music scene, and she reaches people around the world with her recordings, tours and philanthropic work.
Friday June 18
97.3 KBCO & Westword present
Angelique Kidjo
-