One of Asheville's most exciting and dynamic acts, The Broadcast has announced the release of its sophomore album, From The Horizon. This paramount 11-track-collection is due Friday, June 17th.
Produced and engineered by multi-Grammy award winner Jim Scott (Johnny Cash, Sting, Tedeschi Trucks Band, etc) From The Horizon stays true to The Broadcast's roots, while also showcasing an evolving maturity. "This record is very brave in the fact that it doesn't follow a pattern or trend. It's classically good music based on the music that we've all listened to since the '50s 'til today," says Scott. "It's got soul, and vibrancy, and life. [Caitlin] is such a great singer."
The Broadcast's reputation for high energy live performances has led them to exciting and diverse opportunities including shared stages with such acts as The Wood Brothers, St Paul and The Broken Bones, George Porter Jr, Keller Williams, Charles Bradley and Sonny Landreth among others. The band has also received recent nods from both Lucinda Williams and John Popper (Blues Traveler).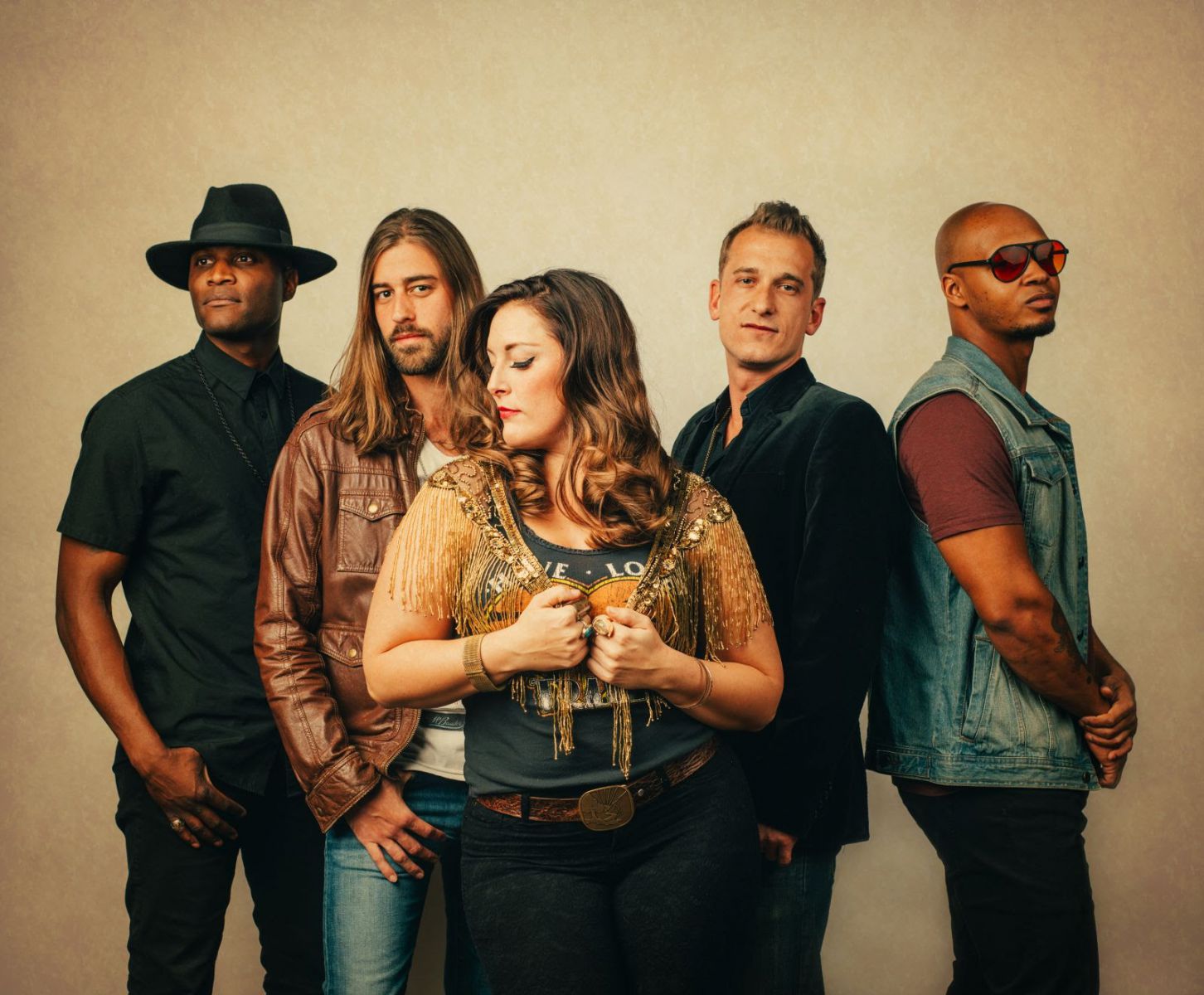 "Some of our favorite artists like Tedeschi Trucks Band, Grace Potter, Chris Stapleton, Jason Isbell, Chis Robinson, Sturgill Simpson - they've created an authentic music community, one that embraces soul, rock, Americana, country and blues," says Krisko. "Because of these musicians, bands like The Broadcast can aspire to a scene bigger than ourselves. It feels incredible knowing there's a renewed desire from people for this style of music. As a front woman I am honored to be a part of the younger generation of bands who are able to thrive within this foundation that's been laid."
Upcoming Tour Dates:
April 2 - Northern Lights Lounge - Detroit, MI
April 4 - Rockwood Music Hall (Stage 2) - New York, NY
April 6 - World Cafe Live at The Queen - Wimington, DE
April 7 - The Hamilton (w/ Mavis Staples) -Washington, DC
April 9 - James Madison University's Madipalooza - Harrisonburg, VA
April 15 - 622 North - Blacksburg, VA
April 16 - 35th Star - Fayetteville, WV
June 4 - The Grey Eagle (OFFICIAL ALBUM RELEASE SHOW) - Asheville, NC
July 7 - Downtown Alive - Greenville, SC
July 21 - Hendersonville Rhythm and Brews Festvial - Hendersonville, NC
July 23 - Magnolia Music and Medicine Show - Eastman, GA
August 19 & 20 - Camp Barefoot - Elkins, WV
September 16 & 17 - Wormtown Music Hall - Greenfield, MA
October 7 - RiverMUSIC (w/ Blitzen Trapper) - Asheville, NC