BYOB into the Dark Star Jubilee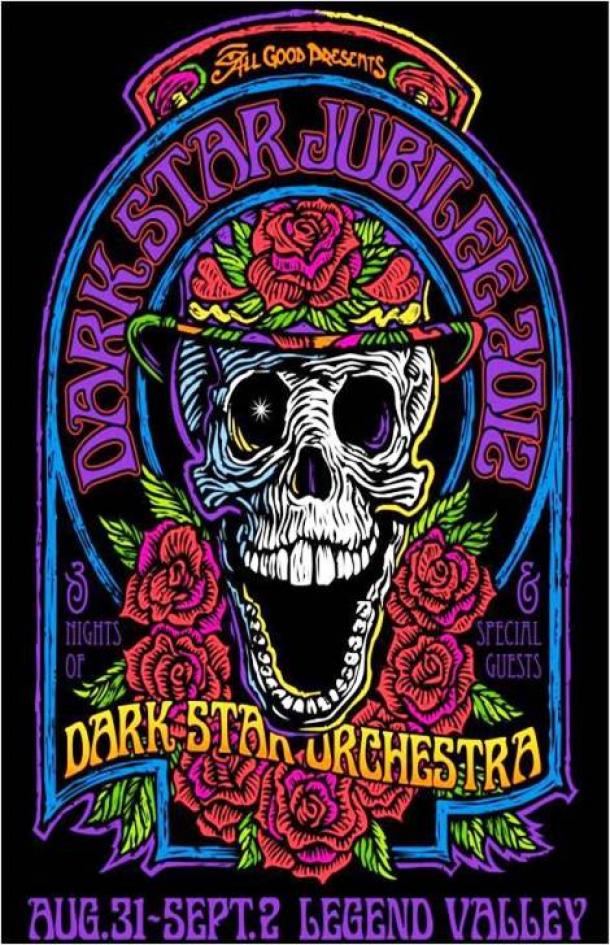 Imagine you were at a Grateful Dead Show or any other concert for that matter, and you could BYOB, liquor, cooler, food, tent and camping supplies into the concert with you and set up right in front of the stage. Well, we are not sure that this has registered with you yet, but this is precisely what you can do at the Dark Star Jubilee.
You may park your car right outside the concert venue entrance, carry your stuff a few hundred yards and set up your tent in the concert field right in front of the stage. Buy your ticket, pack well and create yourself a full blown festival experience for Labor Day Weekend for the cost of a ticket and supplies. Speaking of Festival Experience, check out this schedule below....just the way it should be ;)
Grab your tickets here.