Canned Heat's Alan Wilson Compliation CD Streets March 19th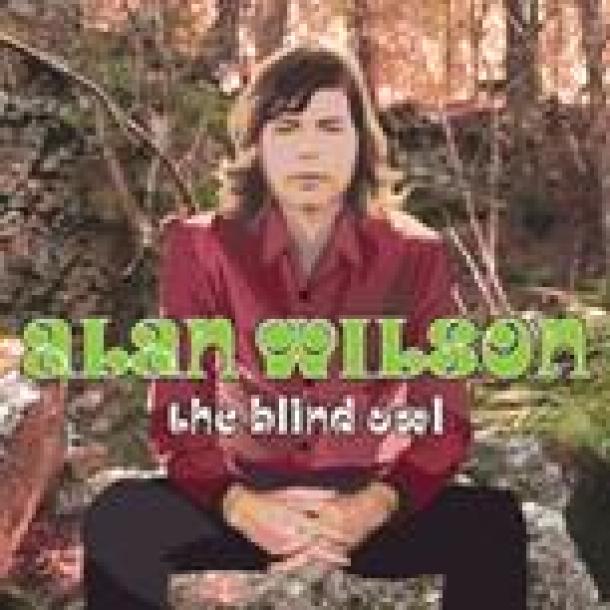 Severn Records announces a March 19 release date for the special two-CD compilation set, The Blind Owl, a tribute to Alan Wilson, the brilliant musician and founding member of the legendary band, Canned Heat. Distributed nationally by City Hall Records, The Blind Owl is comprised of 20 tracks recorded during Wilson's tragically short career, and features songs from such Canned Heat album classics as Boogie with Canned Heat, Future Blues, Hallelujah, Living the Blues, Canned Heat Concert (Recorded Live in Europe) and the group's debut self-titled album, released in 1966 on Liberty Records.
The set includes Canned Heat's Top 10 worldwide hits, "On the Road Again" (inspired by Floyd Jones and adapted by Wilson) and "Going Up the Country" (written by Wilson), which featured his trademark high-pitched lead vocals, influenced by Skip James. Other fan favorites on the two CDs include "Help Me," "Time Was," "An Owl Song," "Shake It and Break It," "Mean Old World" and several parts from the band's highly ambitious nine-part psychedelic musical adventure known as "Parthenogenesis." In addition to Alan Wilson on lead vocals, rhythm and bottleneck guitar and harmonica, The Blind Owl features Canned Heat members Henry Vestine and Harvey Mandel on lead guitar; Larry Taylor and Tony de la Barreda on bass; and Adolfo ("Fito") de la Parra and Frank Cook on drums and percussion. Dr. John is a special guest on piano for two tracks. The Digipak album package also features extensive and insightful liner notes about the songs from Skip Taylor, Canned Heat's manager from the beginning, producer and personal friend of Alan Wilson, with cover art by Josh Hunter, illustrator of The 27s Book.
Nicknamed "The Blind Owl" by good friend and fellow blues musician John Fahey, Wilson was nearsighted to the point of almost complete blindness. That affliction, along with his innate shyness around people and an introverted personality combined to form a potent combination, that while giving inspiration to many of his songs, also helped create Alan's personal demons that eventually took his life at age 27. He's forever linked with the other greats of the "27 Club" who died way-too-young at that age, including Jimi Hendrix, Janis Joplin, Jim Morrison, Brian Jones, Kurt Cobain and Robert Johnson.
As a member of Canned Heat, Wilson performed at the two most iconic live concerts in rock: the 1967 Monterey Pop Festival, which helped launch the whole festival show craze; and Woodstock, the 1969 once-in-a-lifetime event that will forever be considered a defining moment in rock music history. Wilson's "Going Up the Country" not only became the theme of the movie filmed at Woodstock, but would also become the anthem of the entire "Woodstock Generation," and still continues to be featured in movies and commercials to this day.
Born on the Fourth of July in 1943 in Boston, Alan Wilson got involved in the Cambridge coffeehouse folk-blues circuit while enrolled at Boston University. He also immersed himself in the history of early blues music, becoming an authority on the subject; so much so that in 1964 noted manager/producer/blues historian Dick Waterman recruited Wilson to "re-teach" the legendary Son House how to play his old slide guitar licks and songs he had recorded in the '30s and had forgotten. After several weeks of playing together, House invited Alan to play guitar and harmonica with him at the Newport Folk Festival and on The Legendary Son House, Father of Folk Blues record.
In 1965, Alan became a founding member of Los Angeles-based Canned Heat. Painfully awkward, Wilson battled anxiety and depression throughout his life, which manifested itself in songs such as "My Mistake," and "Change My Ways," both included on The Blind Owl. The set also includes such hallmarks as his performances on "Help Me," Wilson's debut as a singer in 1966; "An Owl Song," the band's first recording with horns; "Alan's Intro," his amazing slide guitar intro to Canned Heat's "Woodstock Boogie," recorded live at the festival; "Skat," a group jam that features Alan "scat" singing; and "Human Condition," Alan's final studio recording. Keenly attuned to the environment, he also lamented the carnage of the planet's resources, documenting those feelings on the track, "Poor Moon."
Wilson was one of the few serious blues scholars of his day and wrote lengthy articles on such artists as Robert Pete Williams and Son House about their significant contributions to the history of the blues. After Canned Heat's appearance at the Monterey Pop Festival, Downbeat magazine put the band on its cover and proclaimed Wilson "the greatest harmonica player of the 20th Century." And none other than the king of boogie, himself, John Lee Hooker paid the ultimate compliment to Wilson after the band's sessions on the double-LP, Hooker 'n Heat, in 1970: "Alan plays my music better than I knows it myself. You musta been listenin' to my records all your life."
The Blind Owl Track Listing
Disc One
1)      On the Road Again
2)      Help Me
3)      An Owl Song
4)      Going Up the Country
5)      My Mistake
6)      Change My Ways
7)      Get Off My Back
8)      Time Was
9)      Do Not Enter
10)  Shake It and Break It
11)  Nebulosity / Rollin' & Tumblin' / Five Owls
Disc Two
1)      Alan's Intro
2)      My Time Ain't Long
3)      Skat
4)      London Blues
5)      Poor Moon
6)      Pulling Hair Blues
7)      Mean Old World
8)      Human Condition
9)      Childhood's End
For more information, visit www.severnrecords.com and www.cannedheatmusic.com.