Chris Robinson Brotherhood (CRB) is much more than individual players built around a popular musician. While there's no doubt that Chris' past with The Black Crowes has helped fuel their ongoing surge, it's unfair to the band and their music to label it as such. This is a band in the truest sense, and over the past four years and counting it would be difficult to argue against such a notion. With three albums of original material and a variety of choice covers in the bag, CRB's live shows are reaching the point where there's no need to play the same songs night in and night out. Sure, there are songs like "Rosalee" that the band hangs their collective hat on, but in the spirit of the Grateful Dead, set lists have become more diverse. This was the case Friday and Saturday nights in Denver, at Cervantes' Masterpiece Ballroom, where the band played four total sets of rock and roll with psychedelic slivers abounding.
Show One
The band is longhaired and bearded. There's a freak flag hanging behind their gear and a statuesque owl perched overhead. Smoke slithers from a burning clump of sage past Mark Dutton's tapestry-draped bass amp. Dutton, for the record, is in blue jean overalls. There's a strong hippie vibe that's only accentuated by Cervantes itself, which is reason enough for the freak five to continue frequenting the joint after their two-night run this past New Year.
While show time was set for nine, the room was sparse in the early going. The late-goers started shuffling in at a quarter to ten and clogging the bars and sight lines, but a wholesome presence filled the pit between the stage and front of house console. Brotherhood Steam Beer, a collaboration with San Francisco's Anchor Brewing, poured from the taps downstairs and by the time the band took the stage around ten, the crowd was well drenched in it's malty, dry-hopped bite.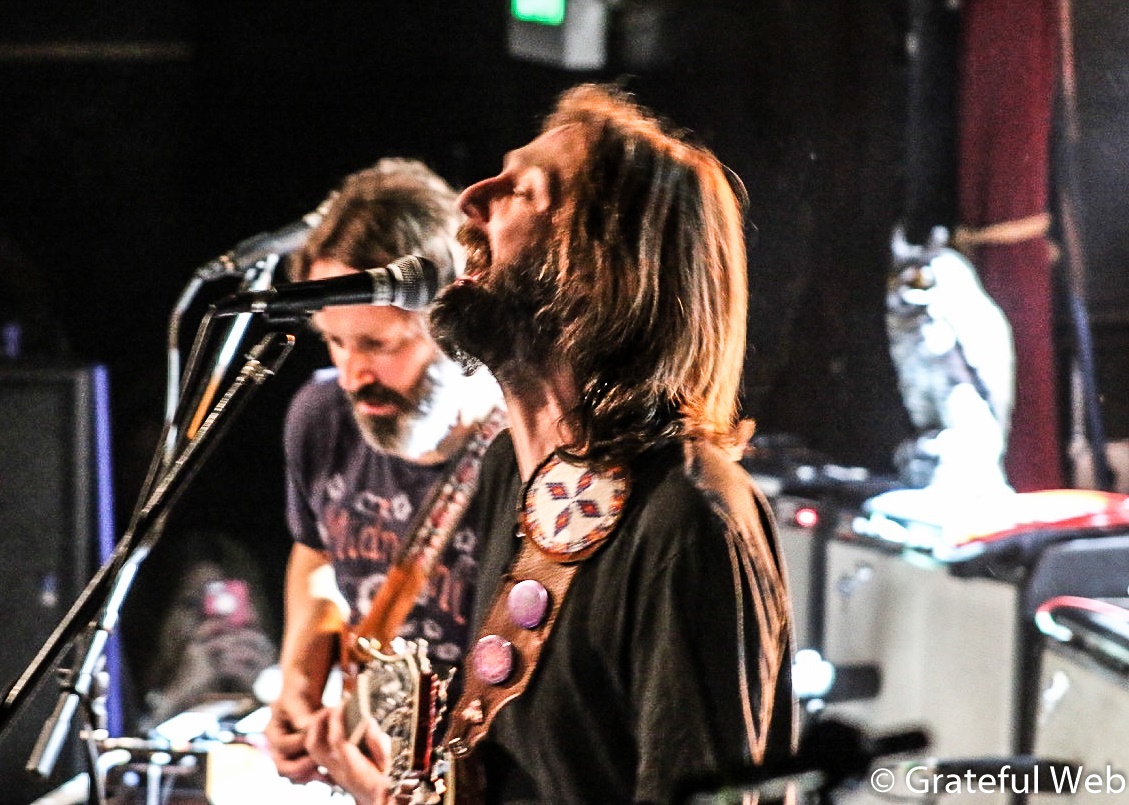 Watching a band tune their gear, no matter what decade it looks like they might have crawled out of, is a moment shared with the audience. Listening to those first notes brings the crowd in and hanging onto every chord, lick and whisper as the band plots their intro. Chris' lanky frame bobs and weaves over rhythm segments with his guitar, his familiar southern drawl meets ocean breeze attitude in a laid back yet fluid groove with the rest of the band.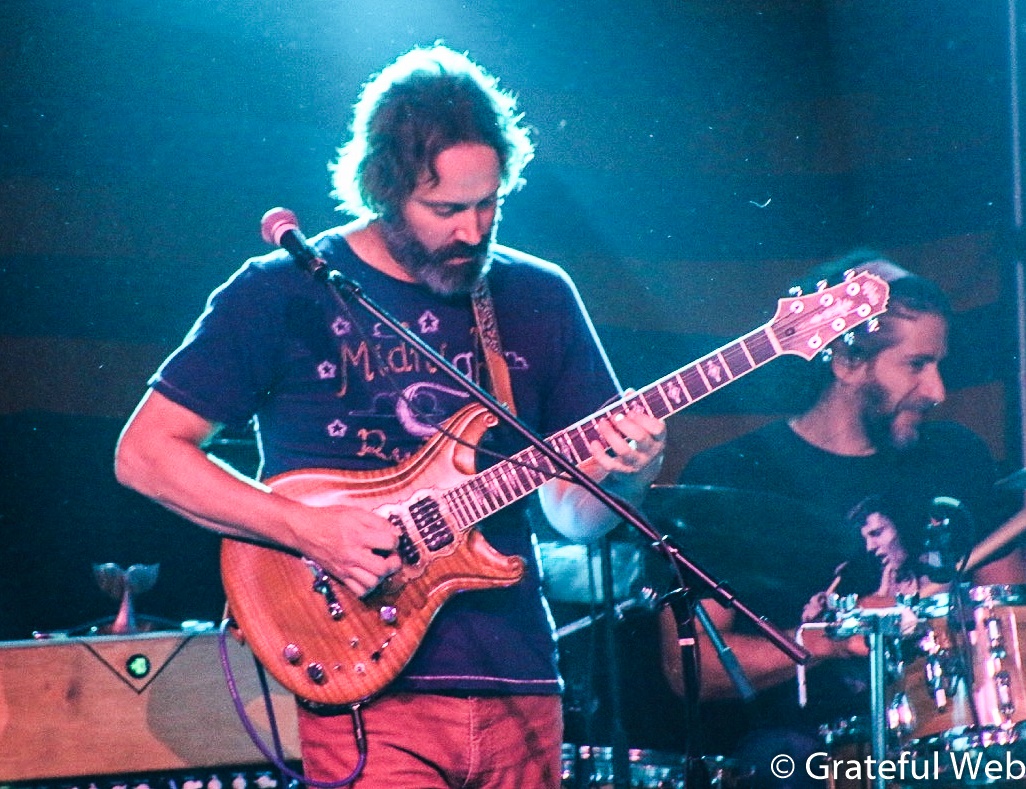 The aptly chosen Roy Brown tune, "There's a Good Rockin' Tonight," initiated the mostly CRB-original filled first set. One of their newer songs, "Roan Country Banjo," has lyrics that bloom like a page out of Robert Hunter's songbook. The engaging writing between Neal Casal and Chris has taken off, and they have zero reluctance to include these new numbers in their still infant stages in front of a live audience.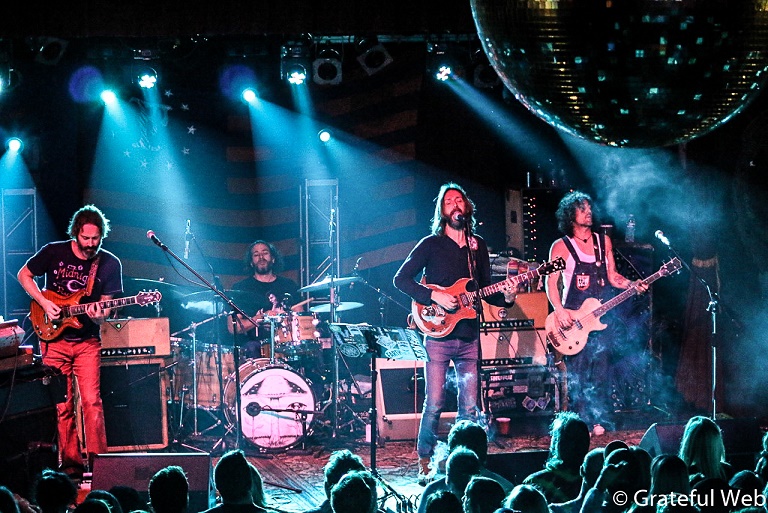 The only other cover of the set, Buddy Holly's "I'm a Hog For You," kept things rollicking as the crowd sang along. While Buddy wrote the tune, the Grateful Dead happened to play it in the early seventies before Pigpen checked out, placing it on the large list of covers the Dead played and in turn made their own in one way or another, at least sonically. The Grateful Dead's lasting influence can be felt at a CRB show, whether it's the crowd, the choice of songs or even instrumentally through experimentation and an improvised, in the moment trajectory. A combo of originals, "Meanwhile in the Gods" and "Tulsa Yesterday" closed the set.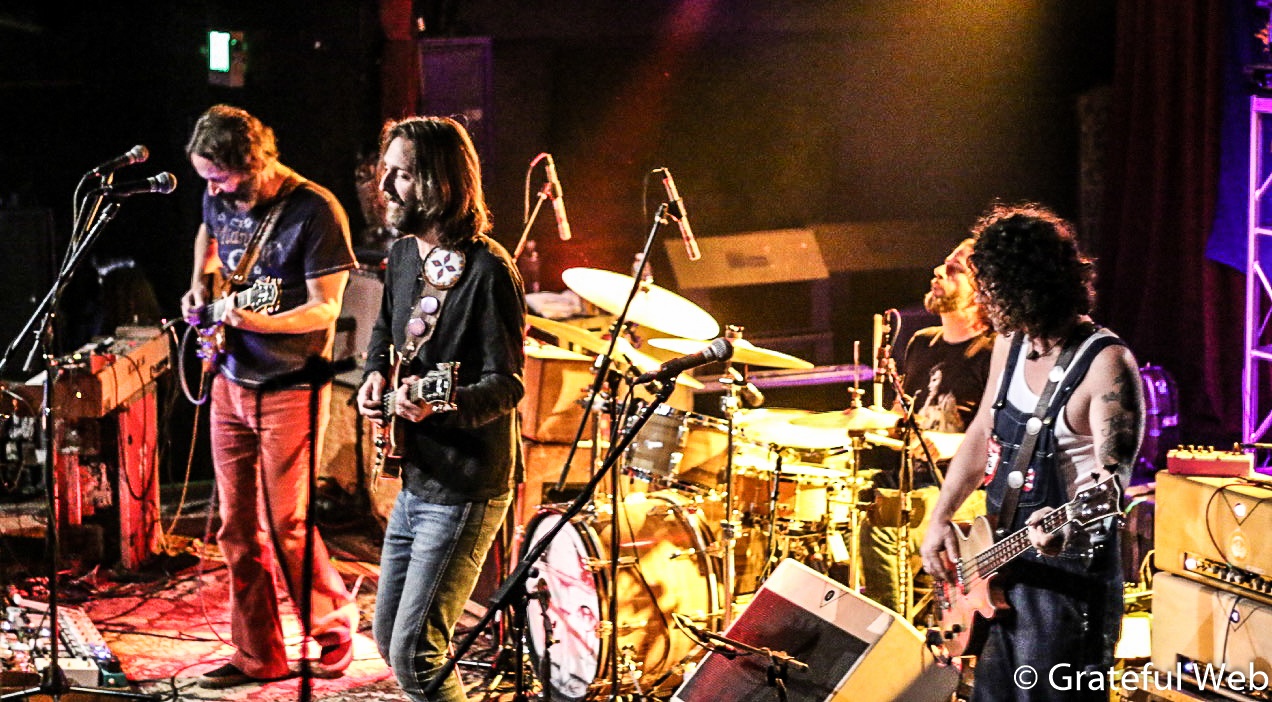 A band steeped in delta and electric blues, it was no shock when the second set started with a couple of back-to-back blues burners: "Boppin' the Blues" by Carl Perkins and "Tomorrow Blues," off of CRB's Big Moon Ritual. Their choice in covers, some recognizable and some more obscure, all fit the web. The south meets west blend influences are clear in CRB's songwriting, and backed by the covers worked into their repertoire.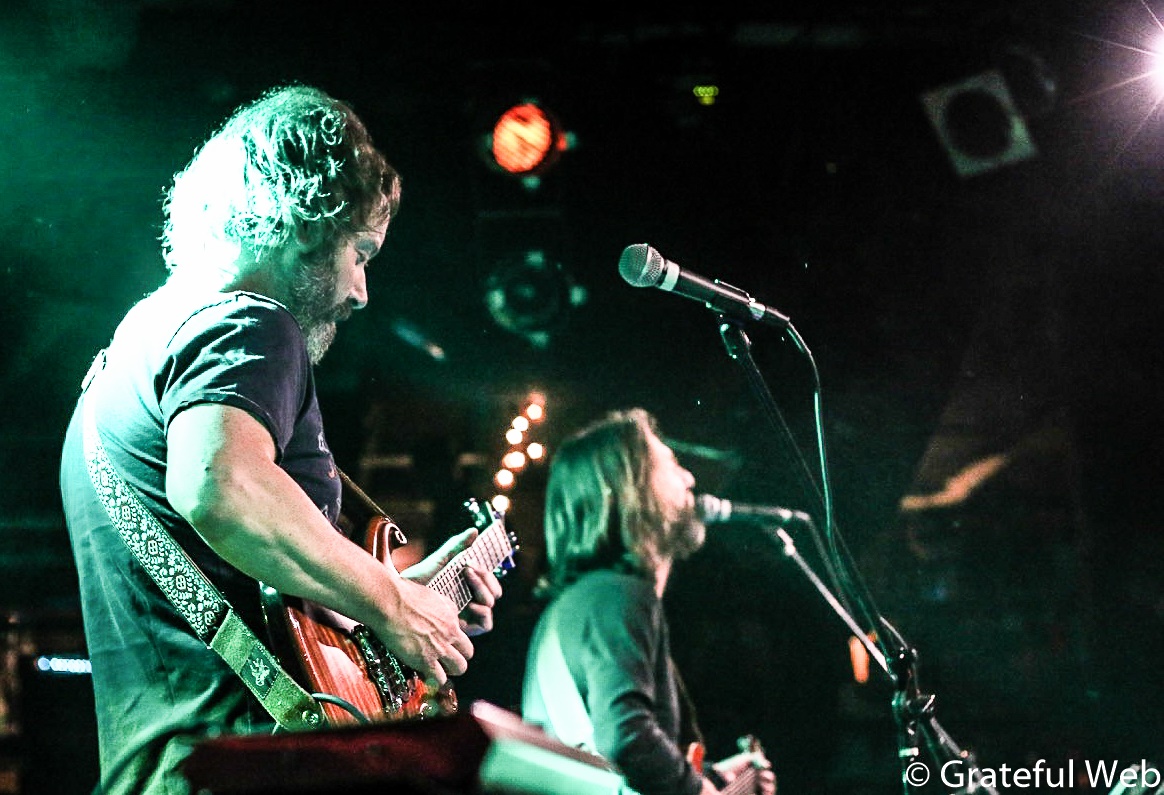 Lee Dorsey's "Get Out of my Life Woman" amplified the roots rock outfit's fire in the lungs soul, whereas "Vibration and Light Suite," off of Phosphorescent Harvest, cultivated an electric circus through Adam MacDougall's eerie Moog wail and other assembly of sounds. It's through their original material, songs like "Wheel Don't Roll" and "Beggars Moon," that you see the nearly handful of years together developing in full. An extended take on a New Earth Mud song, "Sunday Sound," with the band jamming and soloing through every space to close the set, made it pretty evident too.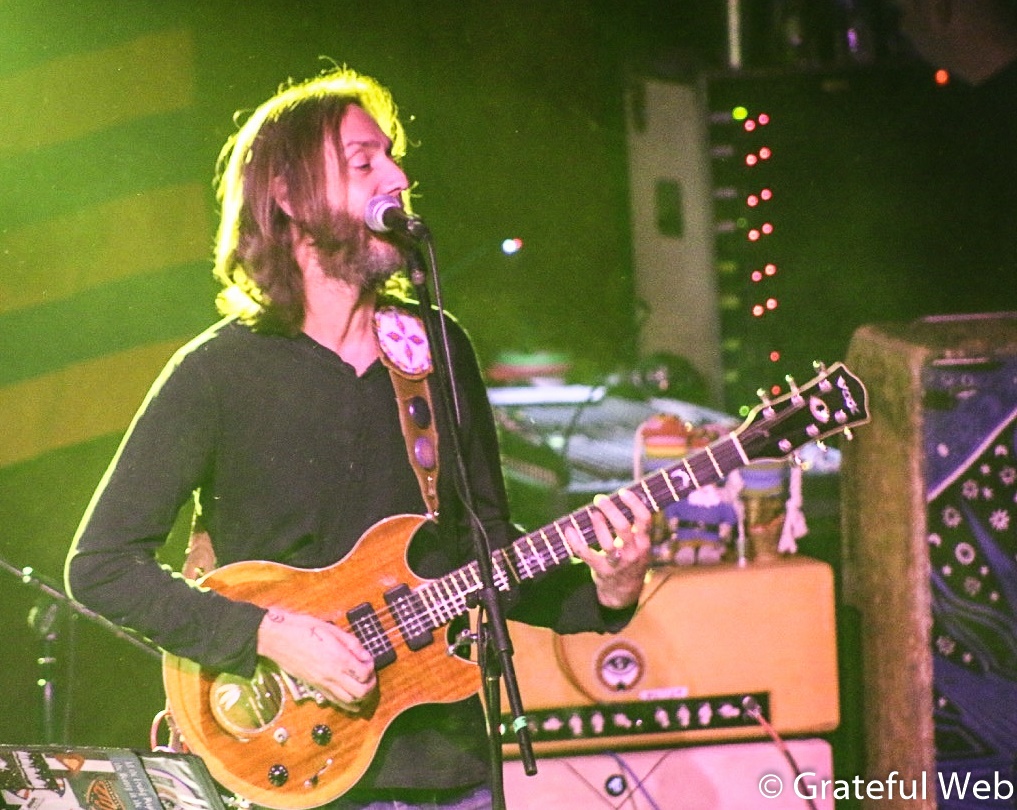 The band returned for an encore combo of "Catfish John" and "Big River." While neither song is a Grateful Dead composition, they're both tunes associated with the Dead depending on whom you're talking to. And with the Johnny Russell tune coming to a close, so did night one of Chris Robinson Brotherhood, as the freak gang along for the ride made their way into the night.
Show Two
The annual Five Points Jazz Festival is filled with ox tails and pig ears sizzling to the soundtrack of local brass and gospel groups. By dusk it had become a de-camped tent city on Welton Street, a shell of its earlier jubilance. The dormant vibe did give way to a growing buzz, however, closer and closer to Cervantes. Once inside, it was clear the bulk of the audience had already jammed in by nine. Even the balcony-a haven for space the night before-saw crowds posturing for sight lines.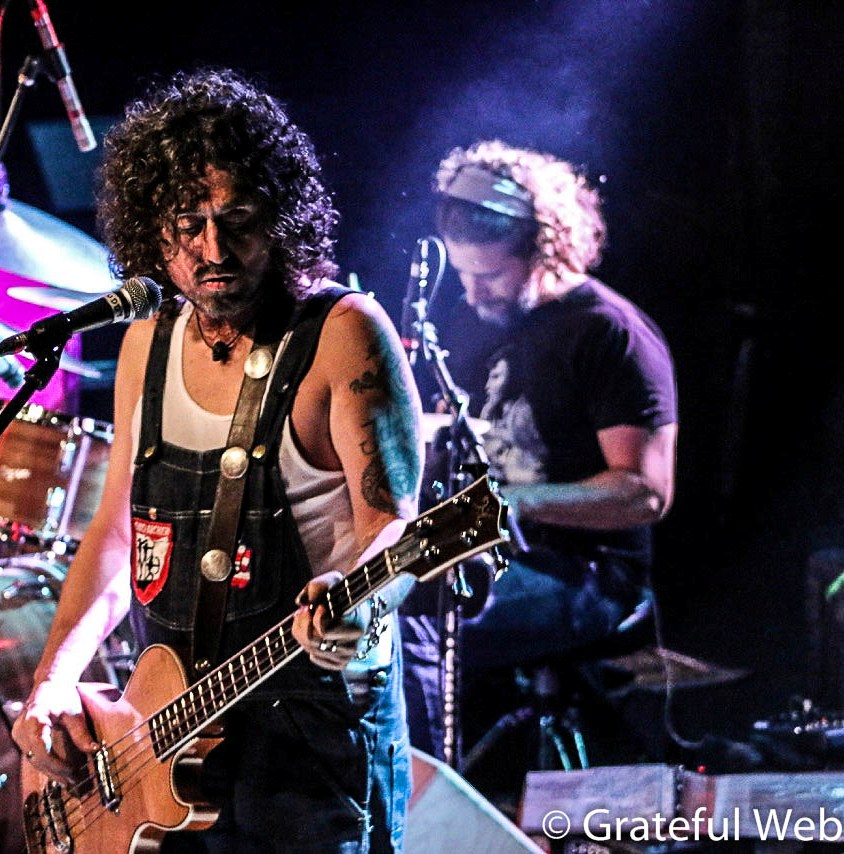 CRB sauntered on around ten and started the first set with "Shake, Rattle & Roll," a tune that's synonymous with just about every bopper and rocker out of the golden age of rock & roll. The slow roll built part by part and eased in the heads that had been waiting with a good shot in the arm. The band interplay spilled right over from the night before, with Neal and Chris weaving rhythm and lead parts and the rest of the band taking turns soloing out any early show wrinkles. Adam MacDougall's Moog and fluttering clavinet wizardry didn't take long to surface beside the articulate guitars and pocket shuffle. "Nice to see your Saturday Night selves," Chris said, slit-eyed and grinning.
"Jump the Turnstile," off of Phosphorescent Harvest, saw the band flexing their vocal harmonies. The song came to a near close before Neal ripped through a solo that sounded like his amp was bubbling underwater. Neal and Adam really led the charge on this one, with Chris' rhythm guitar coming alive. A new tune, "Oak Apple Day," slid right into the key-mistry and saw the attentive crowd trying to decipher the alliteration-fueled lyrics, most for the first time.
The first of two Slim Harpo covers, "The Music's Hot," upped the pace with Neal dialing in flavors of up-rooted country-funk. "Little Lizzy Mae," off of Magic Door, preceded the more balladic "100 Days of Rain," "before seguing into "Can You Hear Me." The latter had backing harmonies reminiscent of their Buddy Holly cover from night one, and Chris preaching the gospel. Another track off of Big Moon Ritual, "Star or Stone," slowed things down before firing through the end of the set with the second Slim Harpo tune, "Got Love." Chris rambled through the ongoing rhythm, channeling his southern blues with fiery slide guitars, harmonica and a soul revival howl; something to satisfy The Black Crowes fans in the house and give us a taste of that electric boogaloo. "We're going to take a quick break, thanks for coming out tonight," Chris said before they traipsed off stage and we trickled out of Cervantes into the cool Denver evening now completely devoid of the tents and early day festivities.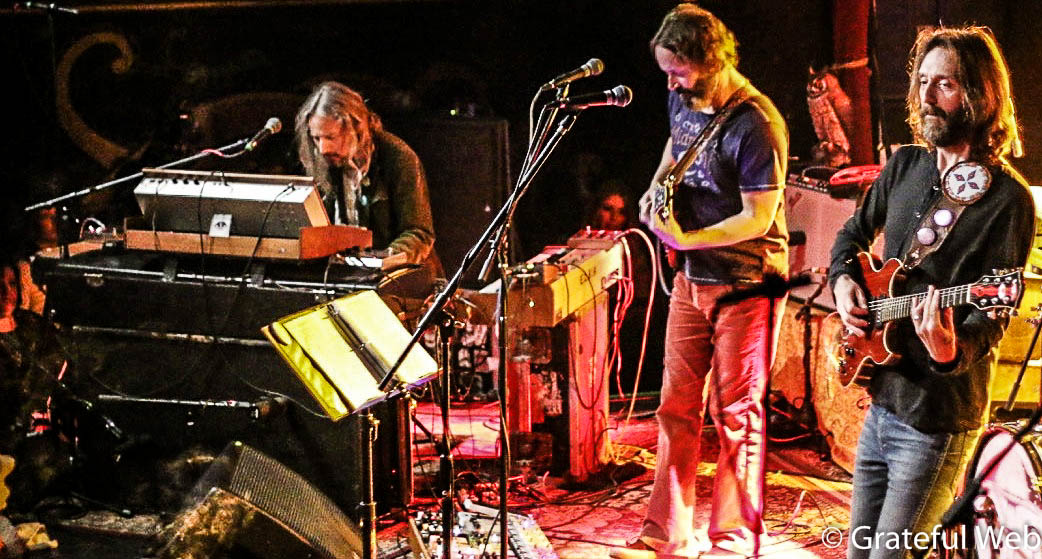 The second set was washed with material from all corners. Starting with a take on Tony Joe White, they kicked into "Saturday Night in Denver," alternating the name but bringing that Louisiana love. "Shore Power" kicked off the first of three straight CRB originals. Released in anticipation of Phosphorescent Harvest and also included on the most recent live release, Betty's Blends Vol. 2: Best From the West, "Shore Power" is pure CRB through and through with relentless key and guitar parts tumbling around Chris' vocals.
A Bob Dylan sandwich started with "Tough Mama," followed by The Black Crowes' "I Ain't Hiding," and completed with "Going to Acapulco. " The first was covered by Jerry Garcia in his solo bands and comes as an underrated Dylan tune. The latter is even more of a rarity, found on The Basement Tapes recorded with The Band.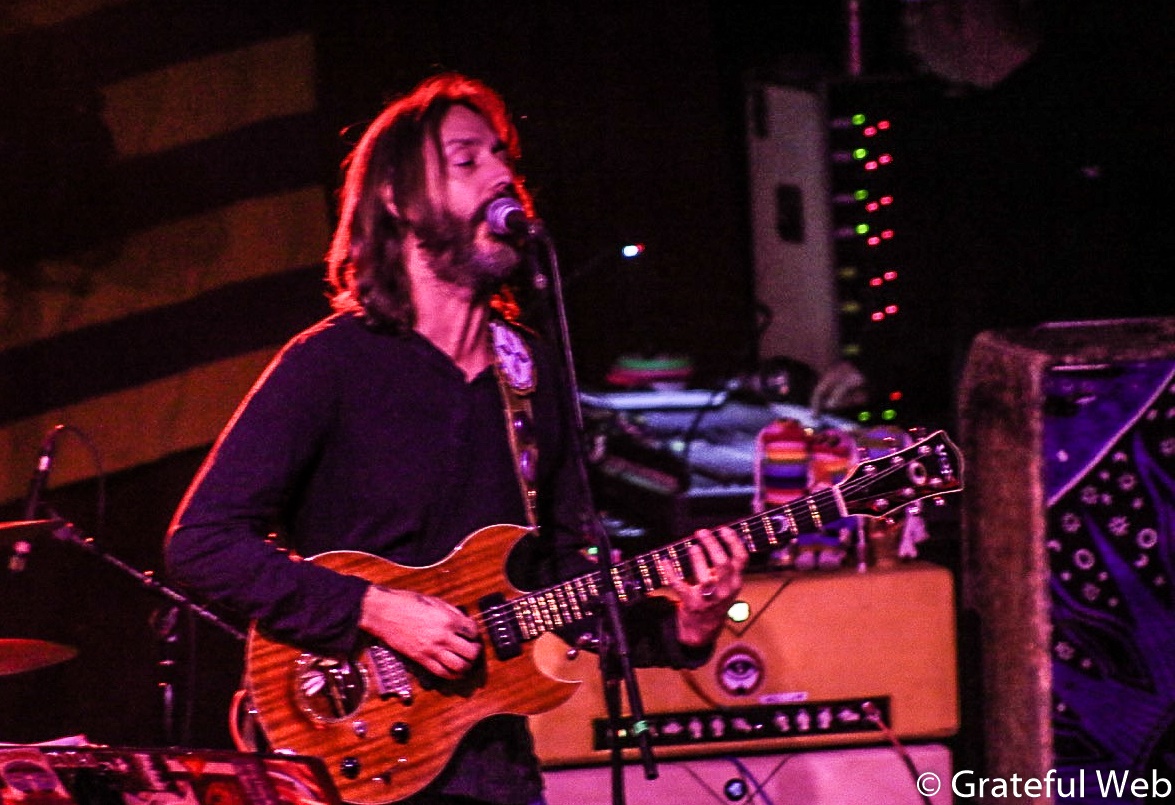 It seemed like it would be difficult to trump the energy they mustered in "Shore Power," but then they dropped "Rosalee" to close out the set. To me their most recognizable tune and most likely to bring any juncture of either set into frenzy, this tune has it all. The well over ten minute version was more than enough to close out two monster nights of Chris Robinson Brotherhood, but an encore of Hoyt Azon's "Never Been to Spain" and The Rolling Stones' "Sweet Virginia" brought us all back to earth and wondering the next time they'll be back through town.
This is a fully electric rock outfit with blistering leads complementing a solid pocket of Mark Dutton and drummer Tony Leone, and it feels like they're just getting started. Chris Robinson Brotherhood is advancing traditional tunes to new ears, and in turn weaving all aspects of American music into their own songbook. The material Neal and Chris continue to work-up is priming their sets for expansion, making these two and even three night runs doable without repeating songs. I don't necessarily want to say that they're carrying a torch, but they're lighting one everywhere they go.