Cleveland's Winslow heads to SXSW 2013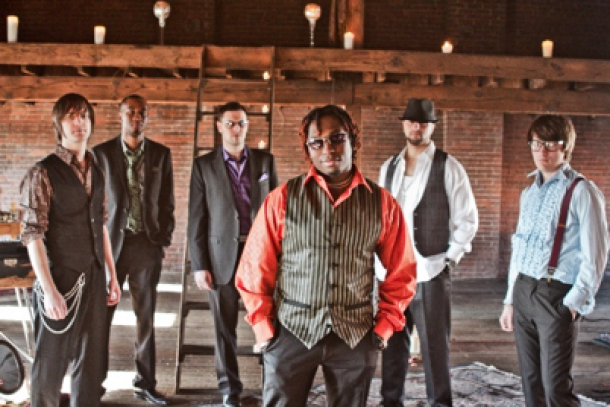 Cleveland's beloved soul/rock band Winslow will be taking their talents to the south, Austin to be specific, to play at this year's South by Southwest. The band will be headlining the Cleveland Rocks Showcase, sponsored by the city's legendary Rock & Roll Hall of Fame. Winslow will be releasing their new full-length album, Left of the Right Direction, shortly after SXSW on March 26th via Little Fish Records and RCR Recording Stuios.
Winslow teamed up with Grammy-Award Winning Producer Edwin "Tony" Nicholas (Barry White, Mary J Blige, Gerald Levert) and Grammy-Nominated engineer Nick Chahwala (Katy Perry, Mariah Carey, Gym Class Heroes) to produce the new album.
The 6-piece's unique blend of soul, funk, rock and jazz has been described as a musical breath of fresh air. This sound, combined with the group's polished and passionate live show has led them to sharing the stage with such major acts as Incubus, Earth Wind & Fire, OAR, Robert Randolph, Keane, Lupe Fiasco, Rusted Root, and many more.
Winslow is Maurice Martin (vocals), Matt Tieman (saxophone), Curtis Tate (keyboard), Charlie Trenta (guitar), Danny Kolliner (bass), and Jesse Marquardt (drums). Each member of the band has a background studying diverse styles of music and it comes through in the music. Subsequently, all of Winslow's tracks can be heard as their own individual vignettes, highlighting one distinct part of the group's musical background. Martin's hooks and signature vocal style serve as the bond that ties the songs together and make the album cohesive.