Cochemea Gastelum | The Electric Sound of Johnny Arrow
Submitted by mike on Mon, 06/14/2010 - 22:50
Cochemea Gastelum is one of New York City's most in-demand horn players, a touring member of Sharon Jones & The Dap-Kings and a recurring saxophonist in the original band for the Broadway musical, Fela! The Brooklyn-based multi-reedist has performed and/or recorded with a diverse group of artists, including Paul Simon, The Budos Band, The Roots, Public Enemy and Amy Winehouse. Now, at long last, this key figure of New York City's underground Afro-beat and new soul community will release his highly anticipated debut album, The Electric Sound Of Johnny Arrow. The ten-track effort, co-produced by Adam Dorn (aka Mocean Worker), is a collection of instrumentals that span the global rhythmic horizon from afro-centric jazz to keyed down low rider jams over which Gastelum peels back the layers of his story through his horn.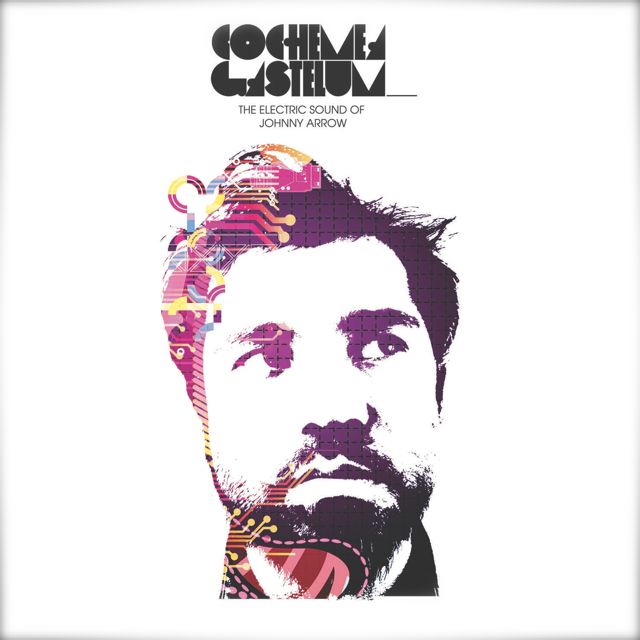 Gastelum calls upon a myriad of influences--ranging from the effects laden excursions of Eddie Harris' electric saxophone to the percussion-driven orchestrations of War to the winding horn dimensions of Mulatu Astatke--allowing them to inspire, but never overshadow, his work. He writes concisely, creating songs that leap from the speakers, while sounding at once past, present and future on key tracks like "Carlito," "Arrow's Theme" and "Impala '73."
"The Electric Sound of Johnny Arrow is about the end of one journey and the beginning of another," explains Gastelum. "It's about staying true to the inner voice, respecting the ancestors and those who pioneered before us."
The idea for Johnny Arrow first came to Gastelum in a dream he had that related back to his Native American roots. It was upon this vision that the complete concept for the album was formed. With that as a guide, Gastelum not only paid tribute to his elders, but also embraced the very pioneering spirit with which they fearlessly forged new trails.
With the release of The Electric Sound Of Johnny Arrow (available July 20 via MOWO! Inc.), Cochemea Gastelum steps out front and center, reaching from the past into to the future, while remaining in the ever present now.