Conspirator Announces Important Venue Changes
Submitted by press on Mon, 01/31/2011 - 22:44
On the heels of a successful northeast tour that included a sold out show in Syracuse, NY, Conspirator has announced that five scheduled performances have newly updated venue information, in addition to confirming drummers and support acts.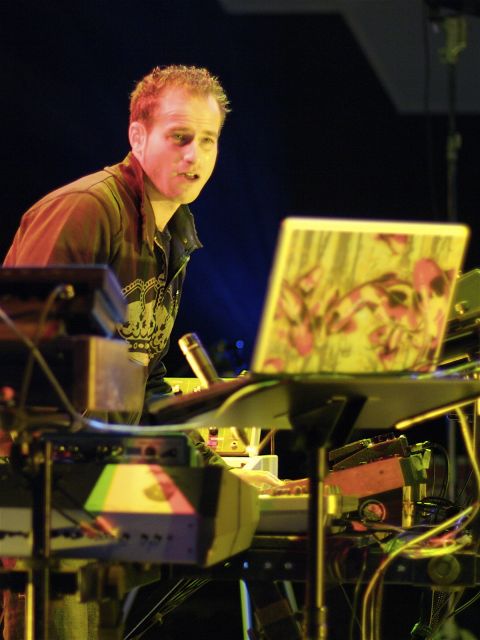 Friday 2/5 in Los Angeles has been moved to the HOUSE OF BLUES SUNSET STRIP. Wednesday 2/9 in Portland has been moved to the ROSELAND THEATRE. Saturday 2/12 has moved from Oakland to across the bay at THE INDEPENDENT in San Francisco. Efforts are being made to schedule a performance in Seattle, WA, and the band plans to issue updates as soon as possible.
Saturday 2/19 in Albany is being rescheduled for a later date. Instead, Conspirator will be returning to THE STONE PONY in Asbury Park, NJ. On Saturday 2/26, instead of Urbana, Conspirator will be playing THE BLUEBIRD in Bloomington, IN.
All of the West Coast shows will feature Lane Shaw on drums, and Break Science featuring Adam Deitch opening. Piper will also be DJ'ing for both Montana shows.
February 16th through 20th will feature Darren Shearer of The New Deal on drums. February 24th through March 3rd will feature Mike Greenfield from Lotus on drums. Darren will again join us for the final two shows in NYC and Stroudsburg on March 4th and 5th.
The New Deal will be co-headlining February 24th in Detroit, and February 25th in Chicago.
While Disco Biscuits' staples Marc Brownstein and Aron Magner have occasionally invited other musicians to their live shows, the "new Conspirator," featuring Chris Michetti and a rotating cast of first-class drummers, has proven to be a new, "full band" sound emerging not only from the group's mentality, but by featuring a solidified, returning, 4-piece lineup. In a recent band statement, Conspirator confirmed that they have been working to restructure their signature tracks in Ableton in order to create improvisational jams during live performances.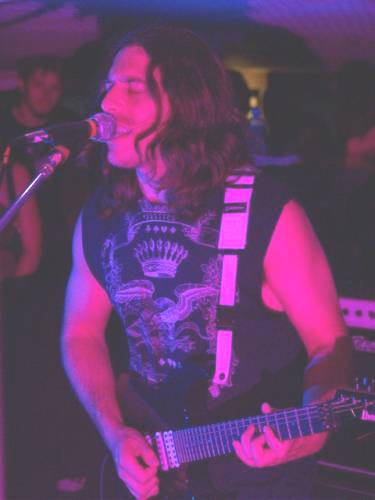 With a firmly set 4-piece band, fans can expect performances featuring increased live improv and a refreshing musical flow, peppered with some surprises. Inspired by new collaborations and the combined musical histories of the performers, Conspirator is set to get the scene talking in 2011.
"The energy coming off of the December Conspirator shows with Michetti was very exciting for Aron and I, and the fans have responded really well," said Brownstein. "We knew right away we had to take this across the country. There are really exciting places a full band, this full band, can take the classic Conspirator sound. It's a whole new show each night."
Known throughout the live music world for high energy, creative guitar shredding with his band RAQ, Chris Michetti became much more familiar to Disco Biscuits fans throughout 2010 when he periodically accompanied the band on stage at places like Red Rocks, Camp Bisco, and on a number of Spring Tour performances. Michetti has been touring and creating music with Conspirator since late 2010, and anyone who has caught the early phases of the "new Conspirator" will undeniably be psyched for round two and beyond.
The current list of confirmed Conspirator dates is as follows:
FRIDAY 2/4/11 – Mystic Theatre, Petaluma, CA
SATURDAY 2/5/11 – House of Blues, West Hollywood, CA w/ Break Science
MONDAY 2/7/11 – The Filling Station, Bozeman, MT w/ Break Science
TUESDAY 2/8/11 – The Top Hat, Missoula, MT w/ Break Science
WEDNESDAY 2/9/11 – Roseland Theatre, Portland, OR w/ Break Science
FRIDAY 2/11/11 – The Red Fox Tavern, Eureka, CA w/ Break Science
SATURDAY 2/12/11 – The Independent, San Francisco, CA w/ Break Science
SUNDAY 2/13/11 – Moe's Alley, Santa Cruz, CA w/ Break Science
WEDNESDAY 2/16/11 – The Met, Pawtucket, RI
THURSDAY 2/17/11 – Port City Music Hall, Portland, ME
FRIDAY 2/18/11 – Higher Ground, Burlington, VT
SATURDAY 2/19/11 – Stone Pony, Asbury Park, NJ
SUNDAY 2/20/11 – The Note, West Chester, PA
THURSDAY 2/24/11 – Royal Oak Music Theatre, Royal Oak, MI w/ The New Deal
FRIDAY 2/25/11 – Congress Theater, Chicago, IL w/ The New Deal
SATURDAY 2/26/11 – Bluebird Nightclub, Bloomington, IN
SUNDAY 2/27/11 – Majestic Theatre, Madison, WI
TUESDAY 3/1/11 – Beachland Ballroom, Cleveland, OH
WEDNESDAY 3/2/11 – Mr. Small's, Pittsburgh, PA
THURSDAY 3/3/11 – Town Ballroom, Buffalo, NY
FRIDAY 3/4/11 – Gramercy Theatre, New York, NY
SATURDAY 3/5/11 – Sherman Theater, Stroudsburg, PA